Celebrate Mike Trout's birthday with his first career hit: A run-scoring bunt
When you think of Mike Trout, who turns 27 today, you probably think of an all-powerful baseball god. A man who hits dingers so high they could break the sky, a gravity-defying outfielder who robs fly balls from becoming homers, a three-time MVP who's already an all-time great.
So, if asked how Trout got his very first Major League hit seven years ago as a 19-year-old, you might think "a home run that's still traveling today" or a "laser-beam triple that set the outfield grass on fire as it ripped through our feeble atmosphere."
But no, it was ... A BUNT.
A run-scoring bunt, to be exact. Look at those fundamentals: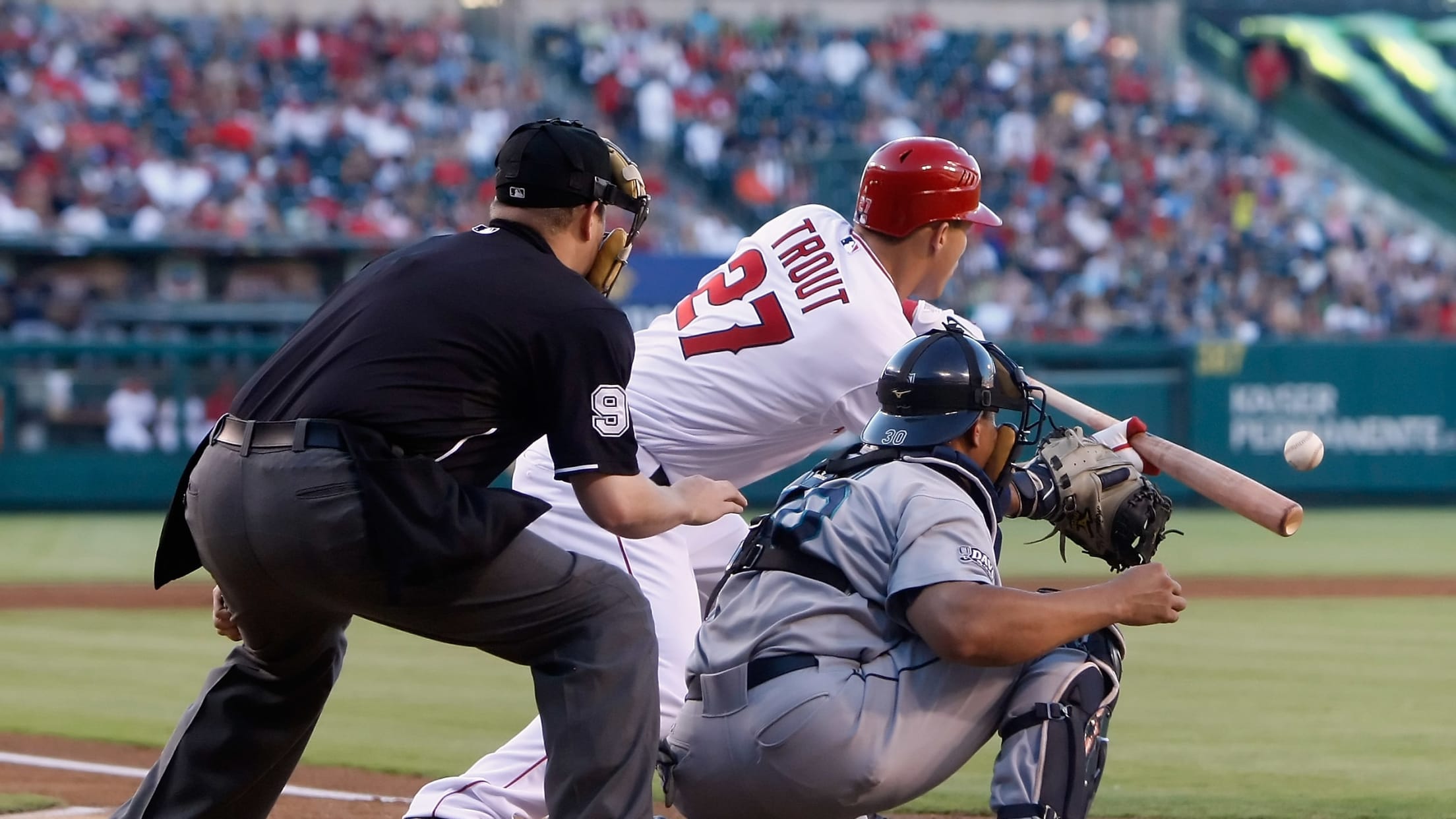 It was the second game of Trout's career and he finished 1-for-3 on the day with two runs. His first dinger would come two weeks later against submarine-throwing Mark Worrell in Baltimore.
Since that game, Trout has only bunted seven other times -- none since 2012 -- and gotten hits twice. So yes, he even bunts at an exceptional .375 clip. Here's hoping he lays one down again soon for the small, yet proud, "Never Dinger, Hit Bunts" crowd.
Teams in this article:
Players in this article: