A home plate plaque was dedicated to the Metrodome at the Vikings' U.S. Bank Stadium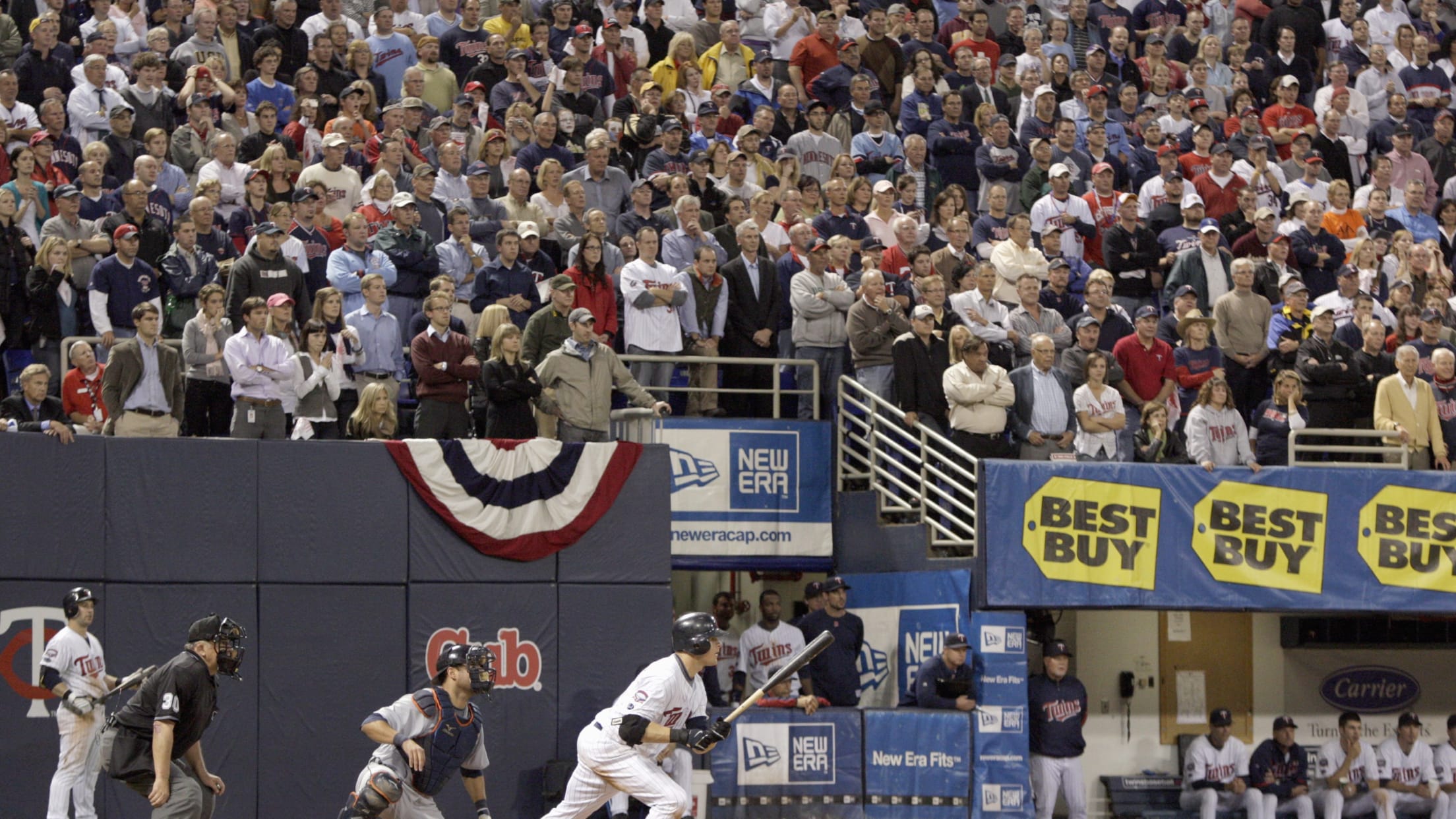 Next season will mark a full decade since the Twins last called the Hubert H. Humphrey Metrodome their home. The stadium hosted Twins games for 27 years and made the most of its presence on the national stage. Thanks in no small part to the deafening noise from their fans, the Twins went 8-0 in World Series games at the Metrodome, clinching a pair of championships at home.
After one last thrill in the 2009 American League Central tiebreaker game, the Twins said farewell to their dear dome and moved to Target Field. The NFL's Minnesota Vikings continued to play in the Metrodome for a few years afterward, but it was ultimately demolished in 2014 in favor of a new football stadium on the same site.
On Tuesday, the Minnesota Sports Facilities Authority decided to take a step to preserve the Metrodome's legacy. The organization held a ceremony to mark where home plate once stood with a similarly shaped plaque:
The latest addition to U.S. Bank Stadium: Home Plate plaque dedicated to the legacy of the Metrodome. It sits in the original location of home plate at the Dome! You can find it on the main concourse near section 138. ⚾️ pic.twitter.com/l7Gogljnxz

— U.S. Bank Stadium (@usbankstadium) December 11, 2018
Now, Minnesota sports fans won't have to look too far to find a memento of the old ballpark.
The tribute is also nearly identical to one made for the Twins' original home, Metropolitan Stadium. They played there until 1981, and after it was knocked down to make way for the Mall of America, home plate was preserved:
Home Plate from old Metropolitan Stadium (also at Nickelodeon Universe at Mall of America) #MNTwins pic.twitter.com/d0vmZ1v0UG

— Christopher Kamka (@ckamka) August 17, 2013
If only they could preserve the Metrodome baggies like they did with the Metropolitan Stadium seat struck by Harmon Killebrew's monstrous 520-foot homer.