Mookie Betts talked about changing diapers while in the outfield and proved he's the best at literally everything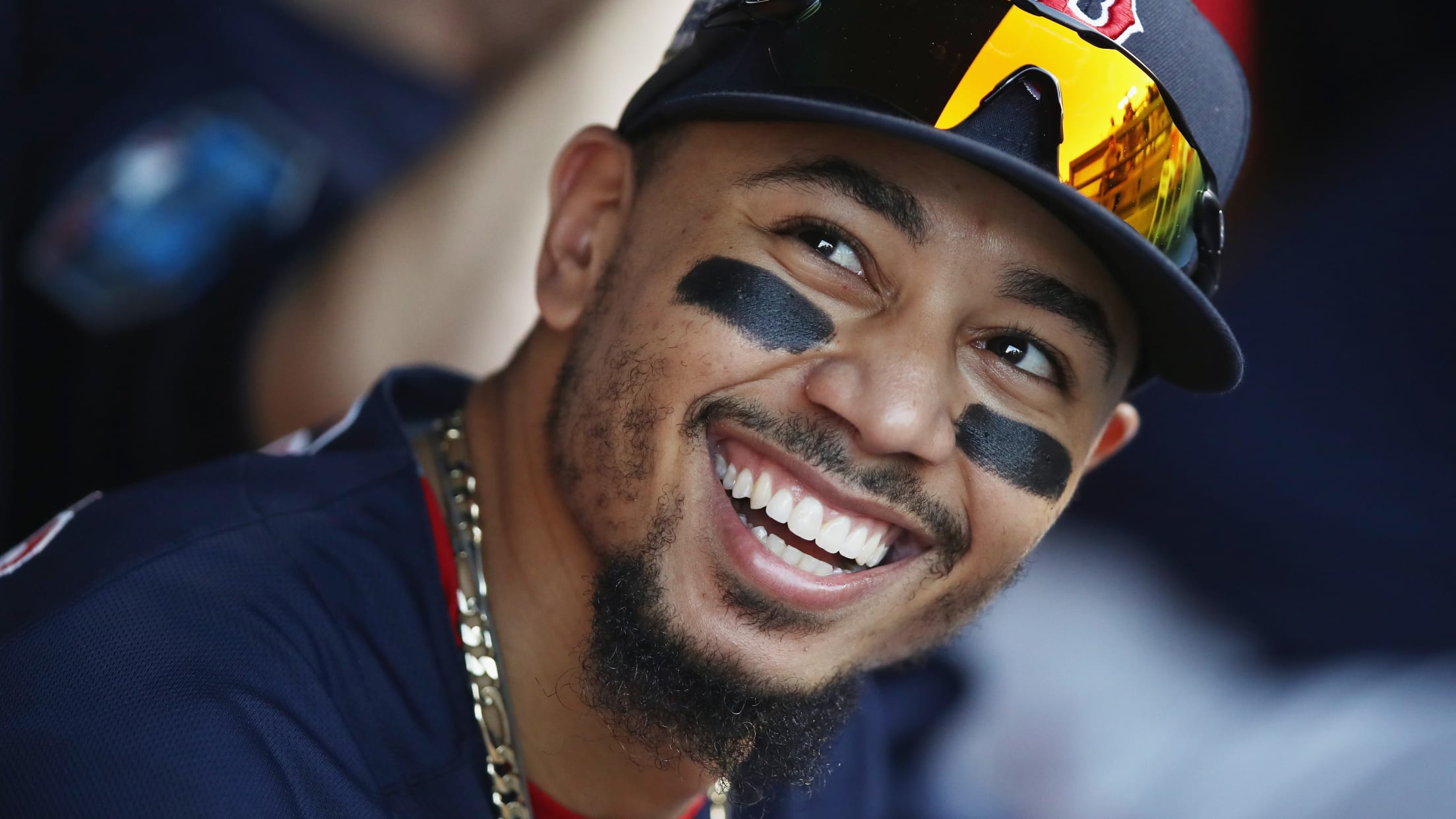 There's a lot of debate over what the ideal baseball broadcast looks like. Is it a one-man booth led by a baseball lifer like Vin Scully? A three-person booth with star power and charisma like ESPN's Sunday Night Baseball broadcast that features Alex Rodriguez and Jessica Mendoza? Or simply the sites and sounds of the ballpark sans narration? While all three are wonderful, neither are the correct answer.
No, the best way to watch a game is with Mookie Betts talking to you. Now, I know what you're saying: "Isn't he a current Major Leaguer? Doesn't he have 162 games to play?" Well, yeah, but why should that stop him? Just mic him up and throw him in the outfield and let him go. That's what happened during Thursday's Twins-Red Sox game. One year after Mookie told us "I ain't getting to that one, boys" and one day after Jackie Bradley Jr. was out there, Mookie did it again. And this time, it was the Mookie show.
The AL MVP pulled off play-by-play mid-play. That's right, Betts somehow ran down a fly ball and threw to second while narrating the whole thing:
.@MookieBetts does the play-by-play on his own play, because, why not. pic.twitter.com/ibRg6DJtEr

— Cut4 (@Cut4) March 7, 2019
Betts and his outfield teammates Brock Holt and Bradley Jr. used a break in the action to show off their golf swings, tennis serves and bowling form.
The Red Sox outfield is straight comedy 🤣 pic.twitter.com/69FFMgZ0xu

— ESPN (@espn) March 7, 2019
Displaying his excellent physical fitness, Betts was able to run down a baseball, throw it to the infield and, somehow without huffing and puffing like the wolf in that pig story, is able to show off his putting form:
.@mookiebetts doing his own play-by-play ... and seamlessly going back to talking about his short game 😂 pic.twitter.com/JmjnK2wAxz

— ESPN (@espn) March 7, 2019
Naturally, he also predicted where baseballs would be hit and what it's like changing his daughter's diapers and gave the answer that every new parent wants to give:
Mookie Betts: Is there anything he can't do?
Michael Clair writes for MLB.com. He spends a lot of time thinking about walk-up music and believes stirrup socks are an integral part of every formal outfit.
Teams in this article:
Players in this article:
Topics in this article: