The Capitals won their first Stanley Cup ever, and (most of) the Nationals were excited about it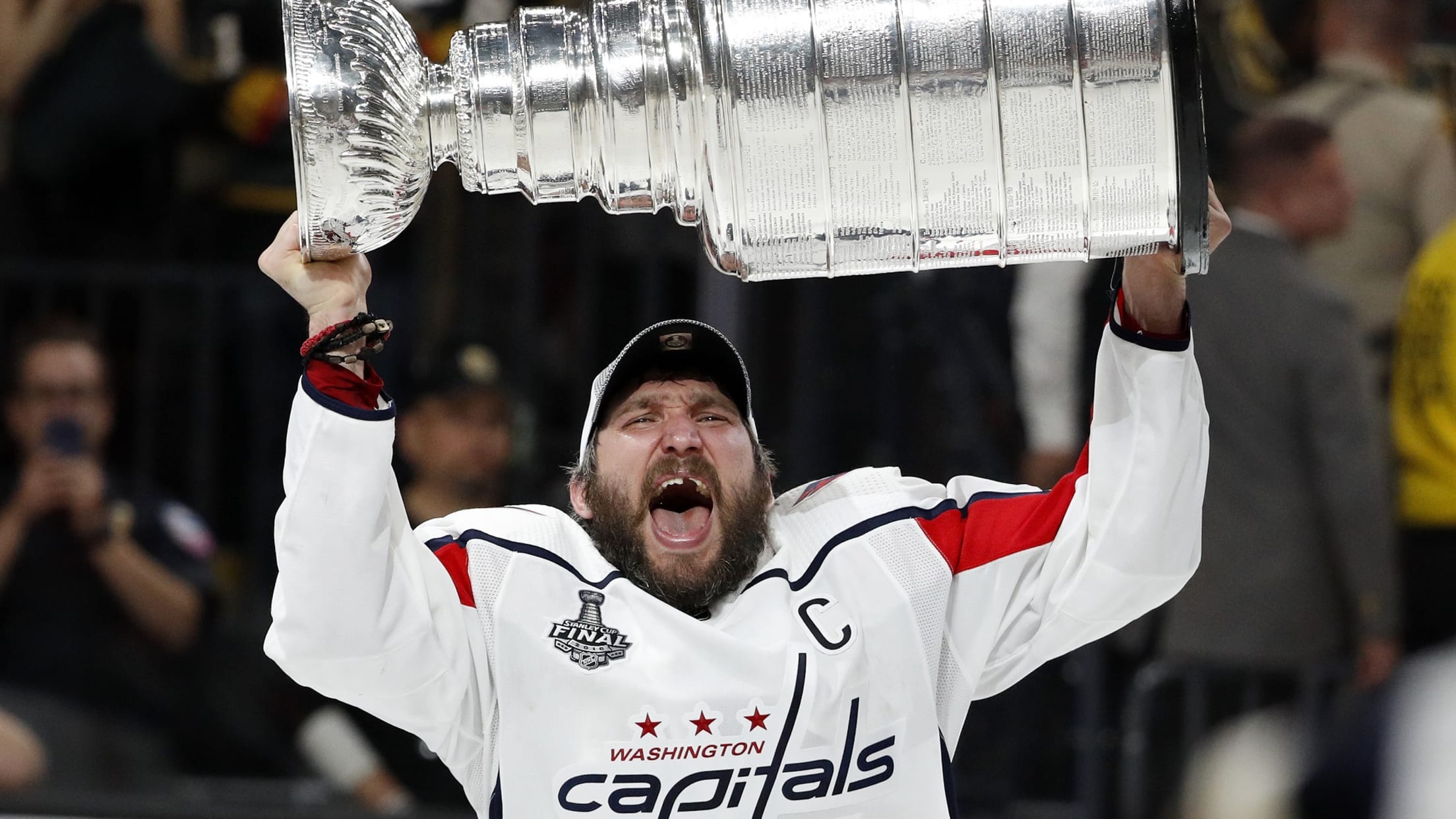 (John Locher)
For the first time in the franchise's 44-year history, the Washington Capitals won the Stanley Cup. With a 4-3 victory over the Vegas Golden Knights on Thursday night in Game 5, Alex Ovechkin and the Caps hoisted Lord Stanley's Cup in the air as champions.
This was a big deal for the hockey world, and also for the Nationals -- well, at least some of them. Remember, Bryce Harper hails from Las Vegas and saw the improbable dream of the Golden Knights winning the Cup in their first year of existence come up a bit short.
He was happy for his adopted team in D.C., though:
Congrats not only to the @Capitals and the players, but to the whole City of DC. What a year, what a series, and so well deserved! The Cup is coming to town! @Holts170 you are an absolute stud!🔥 #DMV

— Bryce Harper (@bryceharper3) June 8, 2018
I'm so proud to be born and raised in Las Vegas and so proud to call the @GoldenKnights my team! To be able to root for a team from my home town for the first time in my life was the most fun I've ever had! Now I understand what it means to be a fan! What a year fellas!⚔️ #VGK

— Bryce Harper (@bryceharper3) June 8, 2018
I think it would only be fitting for us the @Nationals to rock the red tmrw night in support of the @Capitals winning the Cup! What do you say?🏒🤟🏼 #DMVfamily

— Bryce Harper (@bryceharper3) June 8, 2018
Sean Doolittle, meanwhile, is a recent transfer to D.C. after coming over from the A's in a trade. So he's relatively new to the whole Capitals thing, but fired off this gem after the final buzzer sounded:
wow. as someone who is new to dc and has been following the caps ever since the second round of the playoffs let me be the first to tell you. this is big. huge even.

— Obi-Sean Kenobi Doolittle (@whatwouldDOOdo) June 8, 2018
Sammy Solís was pumped:
The Cup is coming to DC!!!! Let's go CAPS!!!!!! #ALLCAPS

— Sammy Solis (@Sammy22Solis) June 8, 2018
As was Trea Turner:
DC!!! Stanley Cup Champs! Fun watching these guys compete. A lot of respect for the guys on the ice! #StanleyCupFinals #ALLCAPS

— Trea Turner (@treavturner) June 8, 2018
And F.P. Santangelo, former player and current Nats broadcaster:
NOW WE GO #DC #ALLCAPS #OnePursuit

— F.P. Santangelo SR (@FightinHydrant) June 8, 2018
Congrats, Washington! And considering how easily the Golden Knights handled Western Conference powerhouses like the Kings and Sharks, it's not hard to imagine them battling for the Cup again sooner rather than later.
Teams in this article:
Players in this article: