Max Scherzer, Ryan Zimmerman and Bryce Harper turned up at the Stanley Cup Finals in full gear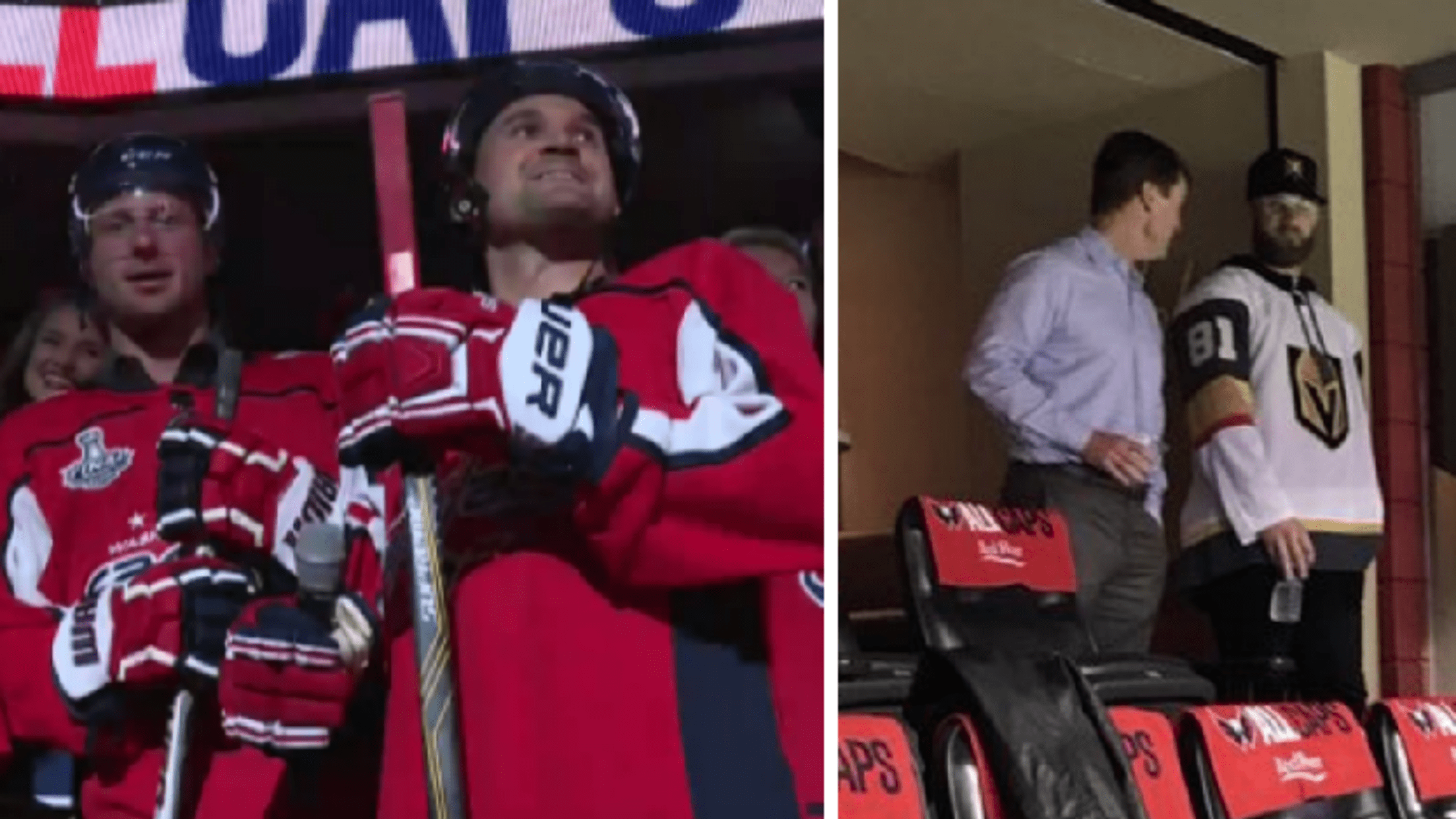 Monday night's Game 4 of the Stanley Cup Finals between the Vegas Golden Knights and the Washington Capitals packed Capital One Arena with fans hoping to see Alex Ovechkin and the Caps take a 3-1 series lead (which they did, with a 6-2 victory).
Two of those excited fans happened to be the Nats' Max Scherzer and Ryan Zimmerman, who definitely dressed the part to root on their home team:
The @Nationals' Ryan Zimmerman and @Max_Scherzer in the building to get Game 4 started right! #ALLCAPS #StanleyCup pic.twitter.com/P0SO74M4Kg

— Washington 👻 Capitals (@Capitals) June 5, 2018
Bryce Harper was also spotted in the arena, but in a very different context from his teammates. Harper, a proud Golden Knights fan from Las Vegas, donned the opposing team's colors (as spotted by a fan a few rows in front of his luxury box):
Bryce Harper is behind us cheering Vegas @granthpaulsen @funnydanny @TomDaly2 #ALLCAPS pic.twitter.com/Tcn3DmuOOj

— PostMan Milone 📬 Jimmy Milstead (@MilyVanilly) June 4, 2018
May the best team win! Clubouse bragging rights are at stake here, after all.
Teams in this article:
Players in this article: