Rajai Davis took a $243 Uber ride to Citi Field and then launched a pinch-hit homer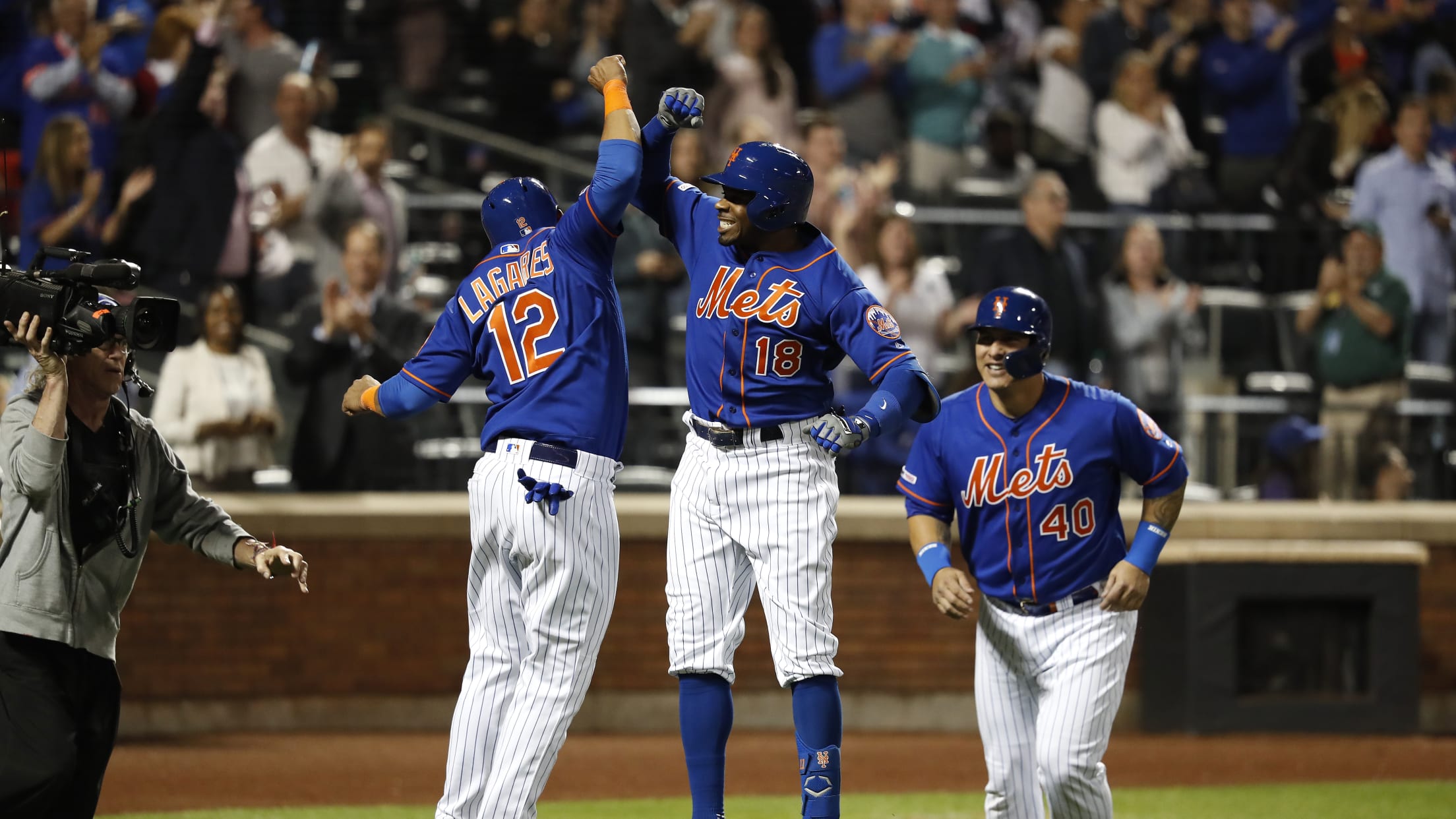 Just the latest piece of evidence supporting the theory that they're extremely cursed, the Mets have been hit pretty hard by the injury bug lately. First, Michael Conforto went down with a concussion, then Yoenis Cespedes broke an ankle on his ranch in Florida, and then, on Wednesday, Brandon Nimmo landed on the 10-day Injured List with a neck injury. All of a sudden, just hours before their game against the Nationals, New York found itself short on outfielders.
Without a ton of options on such short notice, the team turned to Triple-A Syracuse, where they found 14-year Major League vet and postseason folk hero Rajai Davis. There was just one problem: Syracuse is currently in the middle of a road series against the Lehigh Valley Iron Pigs ... meaning that, with first pitch fast approaching in Queens, Davis was stuck in the middle of Pennsylvania.
But New York needed reinforcements, and Davis was the man for the job. So he did the only thing he could do: He fired up the Uber app. A couple hours, $243 and one lifelong friendship with a driver named Jason later, he arrived at Citi Field.
Here is Uber driver Jason, the true MVP of tonight's game 👏

(h/t Jason -- Facebook) pic.twitter.com/zSirUfjeDl

— SNY (@SNYtv) May 23, 2019
To answer your questions: Yes, Davis himself opened the app and got himself a ride, yes, he plans on expensing that, and yes, Jason then had to immediately turn around and head back to Pennsylvania. It sounds like everyone had a good time, though: "Me and Jason, we got to know each other," Davis told MLB.com's Anthony DiComo. "Me and Jason, we were hanging out."
But that was just the beginning of this baseball odyssey. Once he got to the ballpark, there was still the small matter of, you know, suiting up for a Major League game -- and figuring out how to navigate his new ballpark. Davis arrived around the third inning, then got lost multiple times trying to reach the Mets clubhouse.
He eventually found his way, put on his jersey and took a seat in the New York dugout ... just in time to be called upon for a pinch-hitting appearance in the bottom of the eighth. He made Jason proud:
The Mets went on to win, 6-1, and when they're done making a magical run to a 2019 World Series title, you can thank Rajai and Jason's Excellent Adventure for finally turning things around.
Teams in this article:
Players in this article:
Topics in this article: