The Red Sox collapse would be a fitting end to Boston's summer of hell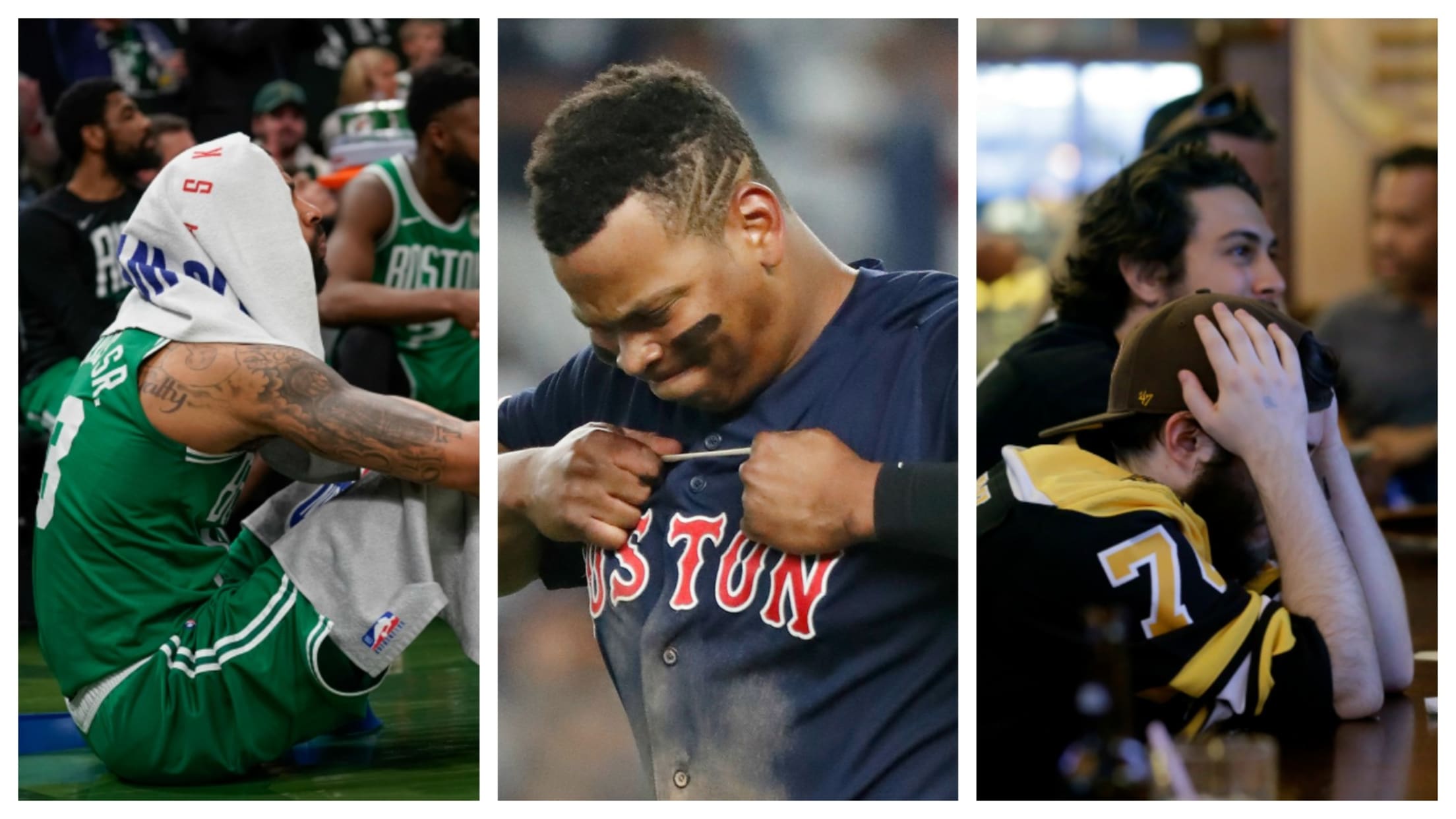 We reached peak insufferable Boston sports fan on February 4, 2019 -- the night the Patriots rattled off their NFL record-tying sixth Super Bowl victory. Coming just four months after the Red Sox won another World Series, the city once defined by an inferiority complex to New York had since rebranded itself as Title Town
"There's a reason they call this Title Town."

Tuesday's #Patriots and @RedSox championship celebration at Fenway Park was a special one: https://t.co/wzj4NL53sR pic.twitter.com/RUOthPDnrl

— New England Patriots (@Patriots) April 10, 2019
The smugness got to the point where ads sprung up around town complaining about the number of days without a championship.
As someone who grew up in New England, attended school in Boston, got married in Massachusetts and roots for many of these teams, I can understand this feeling -- even if I can't quite condone it. The Red Sox went 86 years without a championship and the team's fans were simple shorthand for the optimistically delusional. The Patriots were the laughingstock of the league for a generation.
A lot's changed since Tom Brady drove down the field for a last-second victory against the Rams in 2001 and the Red Sox came back from a 3-0 deficit to the Yankees in 2004, but those scars run deep -- Boston has a lot of catching up to do in the winning department. So fans dared to dream: Why not a four-for-four sweep of the major sports in 2019?
Oh, but plans and all that. The Celtics became a turgid, near-unwatchable mess. Kyrie Irving kept talking about how Boston's talent-rich roster would turn it on in the postseason ... until the Milwaukee Bucks' Giannis Antetokounmpo looked like an adult among a group of preschool children in a five-game defeat.
OK, so the dream of four-in-four was dashed. Even the most Boston-obsessed fan had to admit that was a ridiculous request.
Fortunately, there were the Bruins. After coming back to defeat the hated Maple Leafs in seven games in the first round, Boston took its magical run all the way to Game 7 of the Stanley Cup Finals against the St. Louis Blues.
They were at home, in Boston, at the Garden. Future Hall of Famer Zdeno Chara was playing with a broken jaw. Surely, the Bruins would do it. It was destiny.
No, instead the Blues scored two goals in quick succession at the end of the first period and were never in danger. St. Louis got to celebrate -- explicitly -- in front of Boston's faithful.
That meant it was time to focus on the Red Sox, who would surely help alleviate the pain. Even if they weren't going to win another World Series, they would certainly be _good_, right? I mean, they'd just won 108 games, and they still had Mookie Betts and Chris Sale and J.D. Martinez, to name just a few. There would surely be some October baseball to watch, right?
Barring the bizarre, that dream is over. After GM Dave Dombrowski stood pat at the Trade Deadline, the Sox responded by losing eight games in a row -- including four straight against the Yankees with two coming on the same day. That's a kind of collective New England nightmare, something that should have dripped out of Stephen King's brain rather than actually happen.
Boston bounced back with a win against the Royals on Monday night, but it's likely too little, far too late. They are 14 1/2 games behind the Yankees in the AL East, and 5 1/2 back of the Wild Card. FanGraphs has their playoff odds at 20 percent -- basically the Mendoza line of postseason odds. Strange things happen -- and the Red Sox are a team whose recent history is predicated on that -- but this one would be stranger than most.
It's been a bad summer for Boston fans, one that can only be expressed through dashed dreams and exploded expectations. The fans are feeling it:
I miss joyful baseball pic.twitter.com/VewZbsC1R4

— Gabrielle (@gfstarr1) August 5, 2019
Eulogies are composed:
The Red Sox are dead. I am sad.

— Tyler (@TyDempsey24) August 5, 2019
The chance of a repeat is somewhere between slim and none:
It is every bit as bad as it seems: In the current MLB playoff format, no team has ever overcome a deficit as big as Red Sox face at this point to make playoffs https://t.co/cCszFNeW4g by @chadjennings22 pic.twitter.com/JyAT6WlHO3

— The Athletic (@TheAthleticBOS) August 5, 2019
Obviously, you're not going to feel bad for Boston fans. They don't get to toss the name Title Town around and then be depressed when, for once, they go without titles. I mean, it hasn't even been one full calendar year. I get that. I do.
And hey, things aren't so bad. The Bruins fell one game short, and the Pats still have the ageless Tom Brady and his diet free from anything delicious. (Of course, if things go south here, then the sad summer will become a full-on citywide depression. If you don't think that's possible, then you weren't there the morning after New England lost their perfect season to the Giants in Super Bowl XLII.)
The Red Sox season is finished so it's probably a bad time to mention that Tom Brady loves the Yankees. pic.twitter.com/wsuGiLfFea

— Joe Randazzo (Bronx Pinstripes writer) (@deflategator) August 5, 2019
But that brings us to the Red Sox, the team that for now and forever will be at the heart of New England fandom. The team still has all the key players that helped them win the title last year. Rafael Devers and Xander Bogaerts both broke out this season. They have the financial standing to go out and sign nearly any player they want. Just as J.D. Martinez was brought on board for 2018's championship season, maybe the team goes out and brings in Gerrit Cole to stabilize the rotation. Maybe they can't repeat, but maybe they could become the next team to experience a Giants-like even-year magic. And it's not like this year is over over. They may have to get insanely hot and leapfrog a few powerhouse clubs in front of them, but if they do it and reach the postseason, then anything's possible.
If that sounds like delusional optimism, well, that's pretty much Boston's sporting M.O.
Michael Clair writes for MLB.com. He spends a lot of time thinking about walk-up music and believes stirrup socks are an integral part of every formal outfit.