Shave your hair off if you want to get better at baseball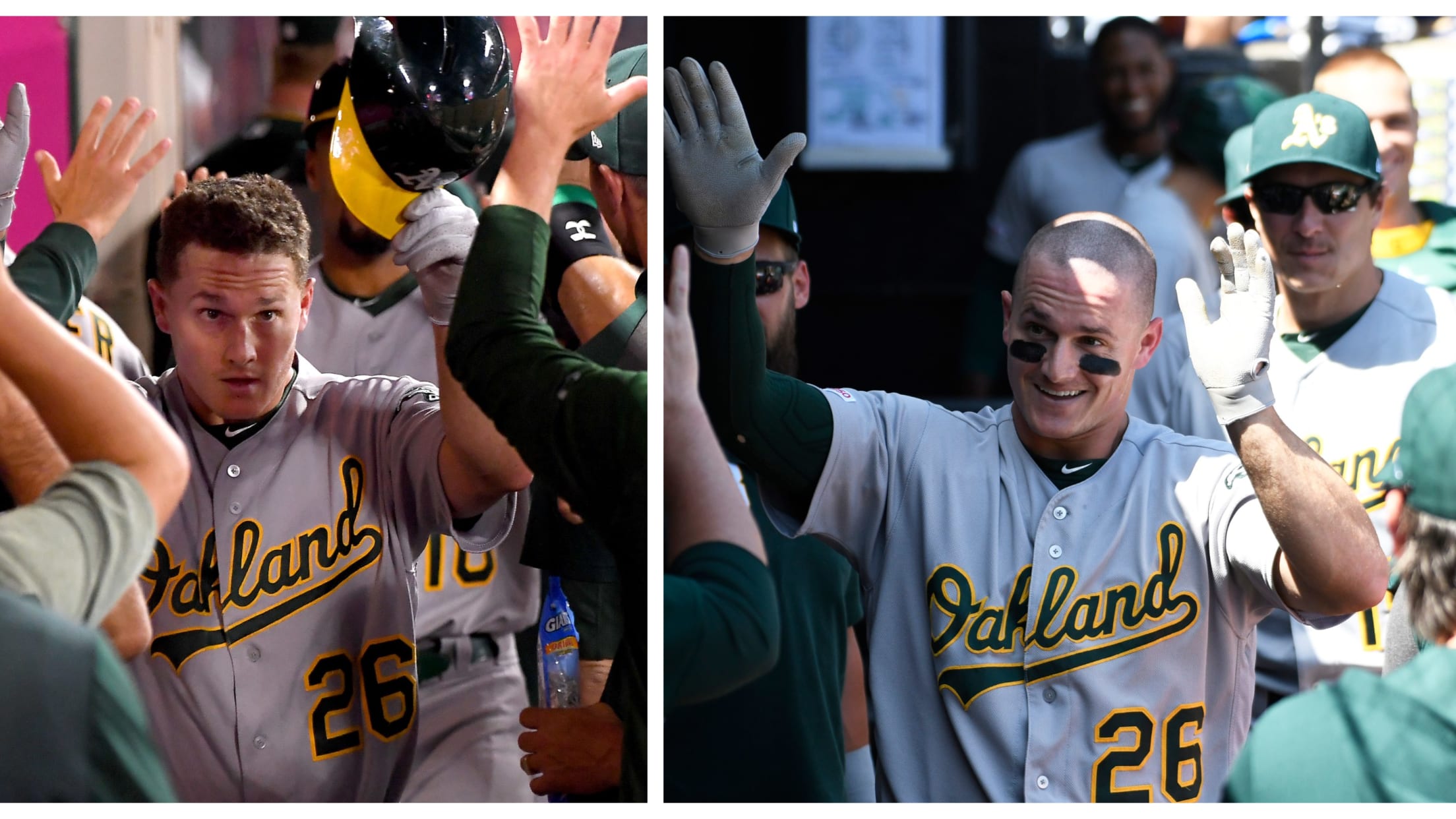 It's not fair.
After the All-Star break, the A's Matt Chapman went into an especially cold period at the plate. Obviously fed up with failing at half of his day job, the man they call "Chappy" figured enough was enough, and showed up at Guaranteed Rate Field on Aug. 9 with a drastic new look before the A's took on the White Sox.
Matt Chapman's new look: pic.twitter.com/8AQjDDhT5C

— Susan Slusser (@susanslusser) August 9, 2019
Just like that, the slump (which had seen his bat go ice cold for a few weeks at that point) was done. Chapman was back, fresh cut in tow.
"And it was all so easy," I muttered to myself through gritted teeth while typing out this sentence, desirous of the ease with which world-class athletes are able to overcome obstacles at all turns.
Naturally, Chapman drilled a homer in his first at-bat with the new 'do:
After a two-homer day in the A's 9-5 win over the Giants on Wednesday afternoon, Chapman was officially heating up since The Shave. And guess what Chapman did on Thursday night in the A's win over the Astros in Oakland? He blasted two more homers, giving him back-to-back two-homer nights.
After some more hits over the weekend in the A's series win over the Astros, Chapman's mashed 5 homers and picked up 14 base hits since taking the razor to his head. That's a hot streak.
This whole thing is ridiculous, frankly, and I'm jealous. Jealous not only because Chapman is an All-Star third baseman.
No, I'm jealous he can just shave off all of his hair and start fresh. Like a light switch he flipped it from "OFF" to "ON," and he's started mashing the ball again, while I struggle with my own perceived inadequacies and (long sigh) thinning hair. My hair does not look as impressive as Chapman's did before The Shave, but give it a few weeks and his hair will have returned, unless he opts to keep it buzzed.
We've seen this sort of dramatic attempt by struggling baseball players to "get right" earlier this season, such as when Blue Jays catcher Danny Jansen opted for the rare in-game mustache shave. Earlier this month, Bryce Harper rid himself of his formidable beard in a search for the perfect summer look, and then three days later he shushed all of his haters:
Harper hit two more homers in last Wednesday's game against the Cubs -- giving him his first two multi-homer games as a Phillie mere days after trimming his beard.
And then for maximum effect, Bryce crushed an unbelievably epic walk-off grand slam on Thursday:
BRYCE. IN. HIS. VEINS. ❄️#RingTheBell pic.twitter.com/i9O3JCBwD3

— Philadelphia Phillies (@Phillies) August 16, 2019
Coincidence? I think not.
It's all about the effort. It's the obvious wondering of the player who's slumping, "Man, WHAT is going on? I feel good out there, my swing feels right. Maybe ... maybe it's the hair. There's too much hair. I should remove some of the hair," and then going out and shaving something -- the mustache, the beard, or, in Chapman's case, the entire head.
Did Chapman shaving his head directly lead to a reawakening at the plate? Yes. It must be. He clearly thinks so, at least:
Chapman says he didn't "not" shave his head for results reasons but also because his hair was getting unruly. Says this look is 1 for 1 so far so he'll see how it goes.

— Susan Slusser (@susanslusser) August 9, 2019
And we can't forget about Yasiel Puig, who also shaved his mustache in the middle of a game in late July. While he didn't change his haircut much after being traded from the Reds to the Indians, the electric outfielder did dye his hair a bright shade of red to match his new uniform in Cleveland: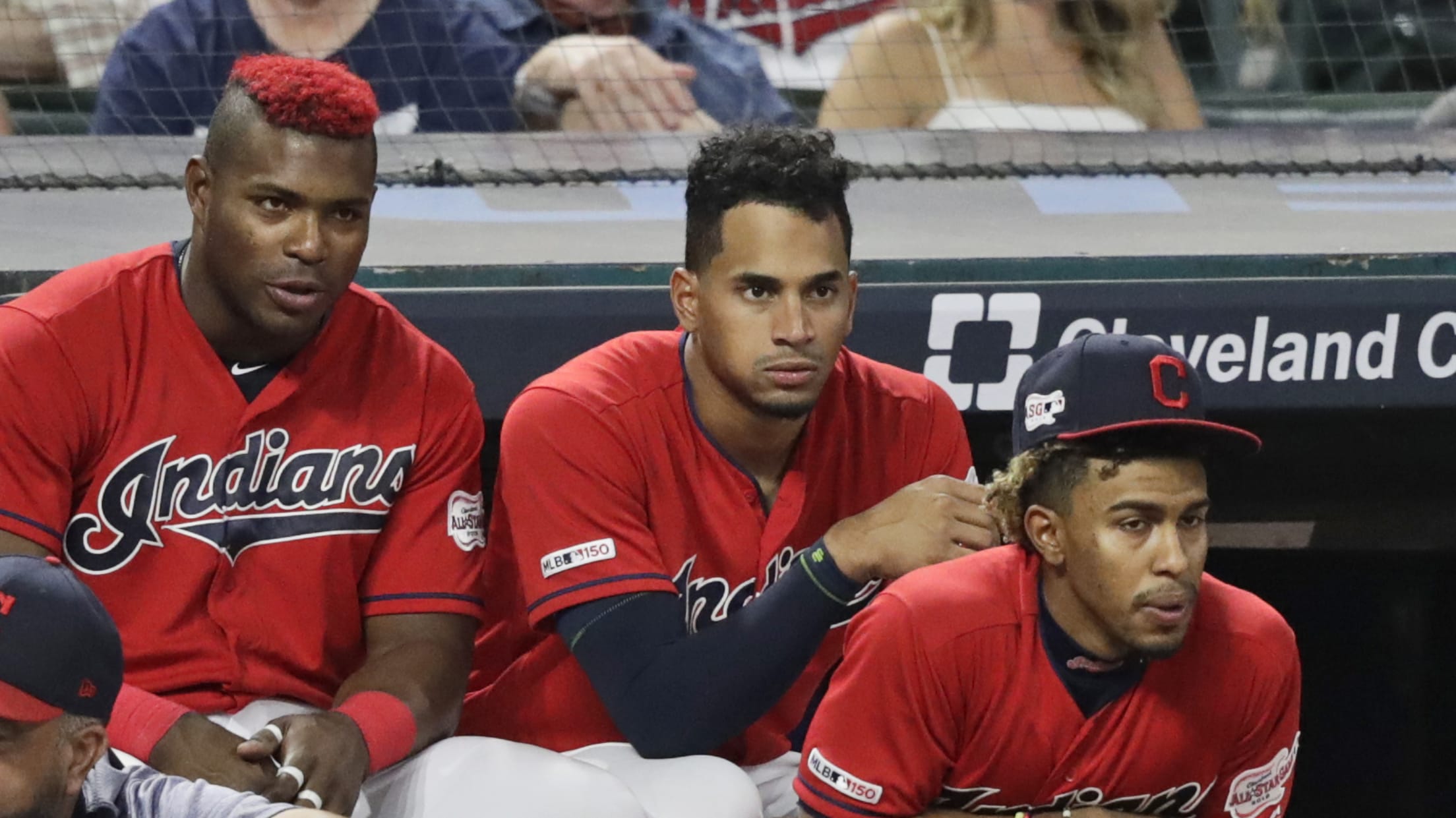 And since joining the team, he's hit the ball at a .351 clip and gone absolutely off the rails on the base paths, exuding confidence and flair that can only come from a wild hairstyle such as his.
The confidence required to not only alter your hair, but alter it in such a way as to make it even more noticeable and help you stand out anywhere you go? That's a level of self-assuredness I long to have, truly. And the hair, I also long to have the hair.
All of this is entirely due to these players' hair modifications. What else could it be? There are no other possibilities. Great hair ends slumps.
Adrian Garro joined MLB.com in 2016. Throughout his travels, both Bartolo Colon and Vin Scully have placed their hands on his shoulders. Not at the same time, though. That'd be amazing.
Teams in this article:
Players in this article:
Topics in this article: