These are the best Topps card designs of all time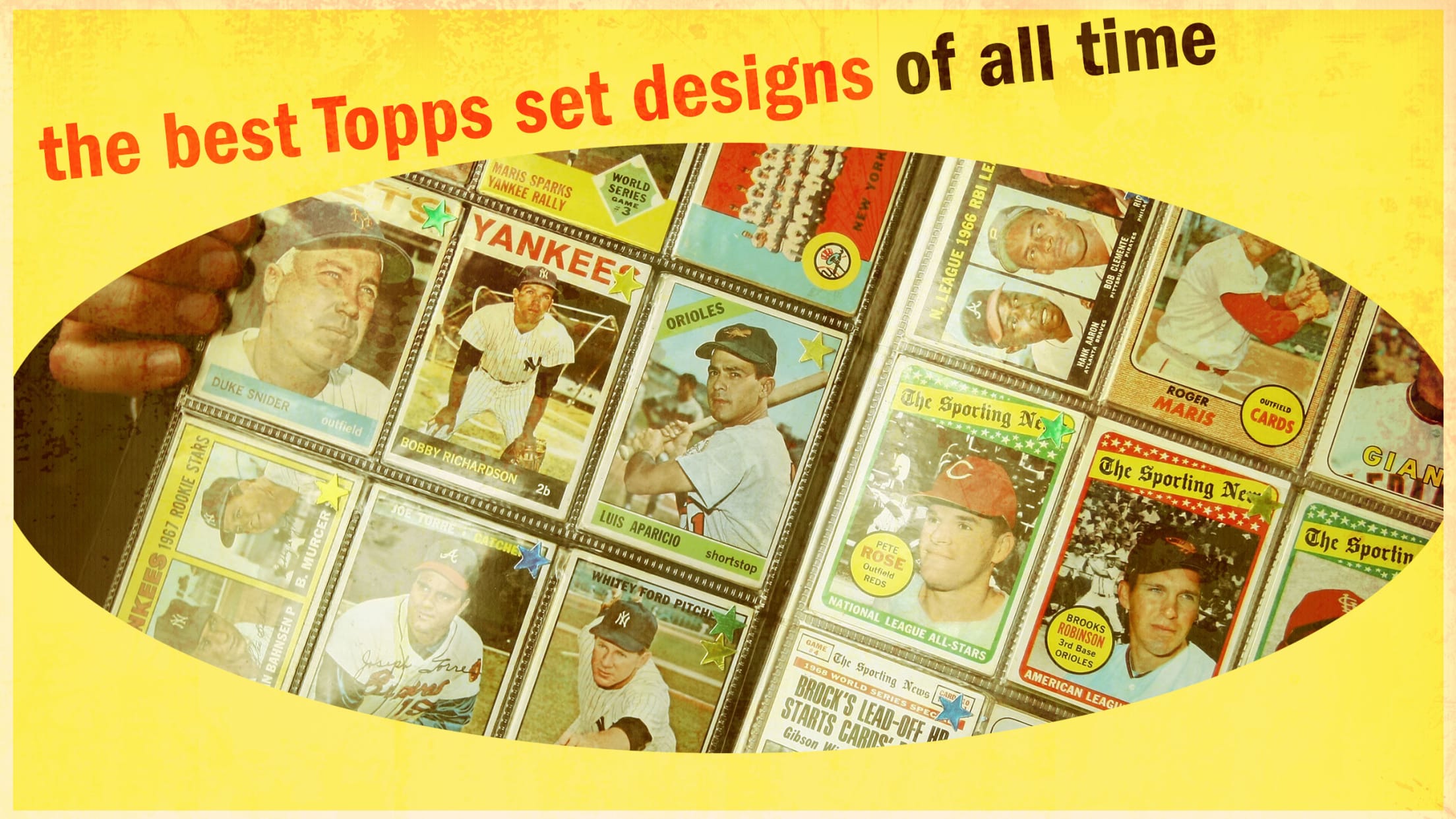 (Tom Forget / MLB.com)
Saturday, Aug. 10 was Baseball Card Day, time to celebrate all things cardboard.
They are little portals to baseball history. They are souvenirs of the years we've lived and the games we've watched. And, they're also a piece of art -- from the photographs included, to the layout on the back to, perhaps most importantly, the very design of the card.
From the earliest cards in the 1950s to the colorful 1970s to today's modern design, baseball cards have always had a remarkably wide range of looks. But which one is the very best? Well, I decided it was time to rank them.
These rankings are based solely on how I think the card design looks. Obviously the photographs matter, but I'll be judging them based on how much I enjoy simply looking at them. I won't care if a set has a lot of star rookies or not, or how valuable the set is -- this is strictly a subjective aesthetic ranking.
Who won out? Read on. And when you're done with that, check out our favorite cards from every year.