Check out this video of a young Tom Brady coming up un-clutch in his high school baseball championship game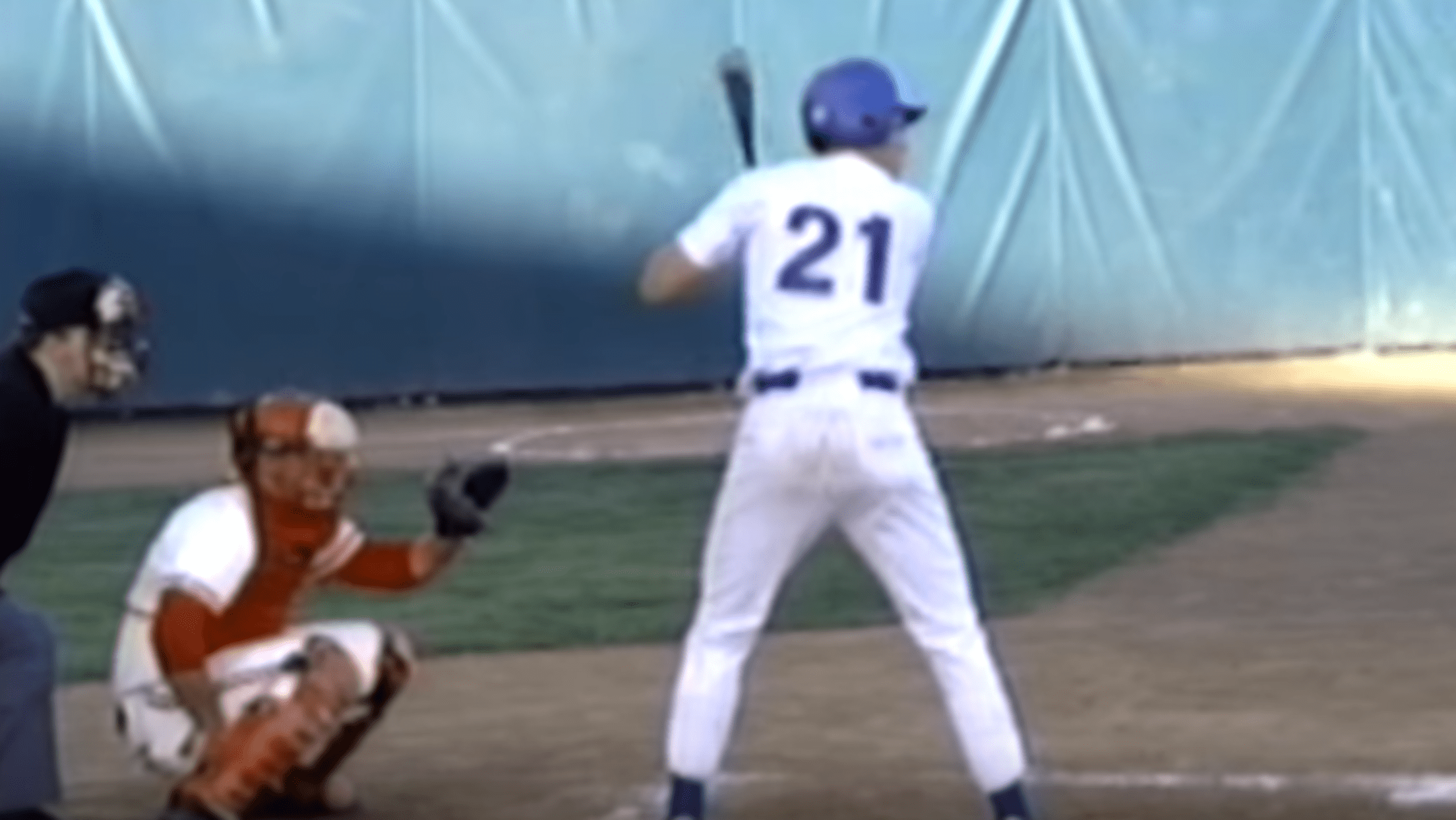 For what feels like the 90th time in the last 20 years, Tom Brady and his interchangeable unit of New England football dudes are headed to the Super Bowl, as the Patriots' squeaked by former baseball baby Patrick Mahomes and his Kansas City Chiefs Sunday night in the AFC Championship Game.
Brady's ninth Super Bowl appearance is yet another moment of triumph in a diabolically successful NFL career that has made him a god in New England and public enemy No. 1 everywhere else in the sports world (though Ichiro Suzuki still doesn't know who he is). Because of this villain status, nothing brings the sports world together in a moment of total glee like Brady failing at something. Remember that time he lost to the Giants in Super Bowl XLVI and got all sad? Or last year's Super Bowl when he dropped that wide open pass?
So, on what is yet another brutal Monday morning for the TB12 detractors out there, I offer up this video of a teenage Brady going 0-for-3 with a strikeout in his high school baseball championship game as a junior.
If you don't feel like sifting through 10 minutes of old high school baseball footage, you can skip ahead to watch Brady (wearing No. 21) fly out at the 2:20 mark, strike out swinging on a fastball above his head at 4:55 and pop out lazily around 6:09. This video looks to be from the 1994 CCS Baseball Championship game, which Brady's Junípero Serra High School won despite Brady's un-clutch, hitless performance at the plate.
Before he began conquering the NFL in the early 2000's, Brady was considered a legit baseball prospect out of Junípero Serra, which also happens to be where home run king Barry Bonds went to high school. Brady was then drafted by the Montreal Expos in the 18th round of the 1995 MLB Draft, but opted for a career crushing dreams and tallying rings in football instead.
And it's probably a good call he chose the gridiron based upon this questionable first pitch he threw at Fenway Park a few years ago. Can't be bouncing fastball like this my dude.
So, if you're ever feeling frustrated about having to watch Brady play in yet another Super Bowl, take solace in knowing that he probably would have stunk it up as baseball player. Actually never mind, who am I kidding, the dude would have been irritatingly clutch and made like 10 All-Star Games or something.