Here are a few of the things you could get done in 34.2 seconds, the length of Rhys Hoskins' home run trot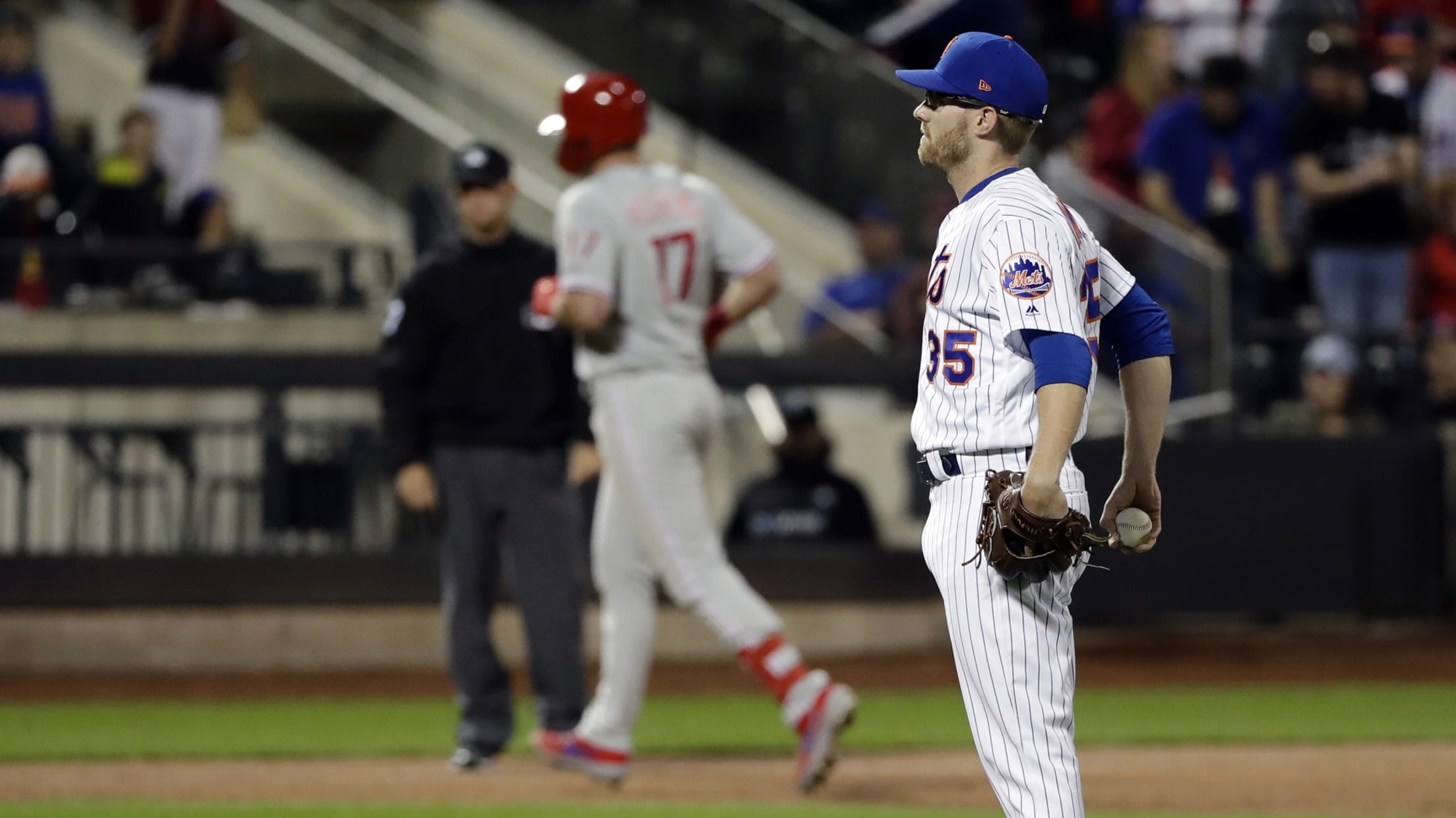 Rhys Hoskins was not in a hurry.
Anybody who watched Wednesday night's Phillies-Mets game was in for some good, old-fashioned baseball theater, as the two NL East rivals have dialed up the intensity lately. A series of events led to Hoskins being brushed back with a pitch and, as you've no doubt heard by now, clubbing a monster homer later in the game.
After his blast, Hoskins made sure to stretch the moment, laboriously strolling around the bases as if he was stalling, soaking up every last moment in what Statcast calculated was a 34.2-second trot around the bases. If you have half a minute to watch a Major Leaguer expel the level of energy you did in junior high physical education class, here goes:
Lovely night for a stroll ...

Wouldn't you say, @rhyshoskins? pic.twitter.com/cNw8i88uey

— Philadelphia Phillies (@Phillies) April 25, 2019
34.2 seconds. Here are some other things that could happen in the time Hoskins took to jog around the infield.
Byron Buxton could round the bases twice
On the first pitch of a game in 2016, Twins outfielder Byron Buxton hit an inside-the-park homer that only took 14.05 seconds ... which means he could have lapped Hoskins twice, if he wanted to.
You could watch this "Avengers: Endgame" trailer
This trailer is three seconds shorter than Hoskins' trot.
You could listen to four woo-hoos in Blur's "Song 2"
This song, among the Britpop band's biggest, clocks in at just over two minutes, so Rhys' trot is roughly a quarter of the song's length ... more than enough to hear a bunch of Damon Albarn's classic shouts.
You could go to the kitchen and get some snacks
An average TV commercial break is two or three minutes, so a bit longer than Hoskins' trip, but 34 seconds is more than enough time to get off the couch and go to the fridge, rummage around a few seconds and come back with something tasty to eat in time for the next at-bat.
You could watch Bartolo Colon's home run trot and still have some time left over
This one's a rather dramatic example of just how much time Hoskins took. Remember when Bartolo hit his first and only career home run in 2016? The burly then-Mets right-hander definitely took his time enjoying the moment in what was a rather long trot around the base paths, but his was only 30.5 seconds.
You could do a quick workout
This one runs in tandem to the snacks suggestion earlier, but 34.2 seconds is more than enough time to get up from the couch/computer desk/coffee shop chair and do some stretches, crunches, sit-ups, push-ups or whatever you do that qualifies in your mind as a "workout" -- just know that eating more snacks doesn't count.
You could send out a text to a loved one to catch up
34.2 seconds isn't quite long enough for a substantive phone call, but a quick "Hi Mom/Grandma/Dad/Uncle/____, just wanted to say hey and let you know I'm thinking of you!" text goes a long way. You should probably do that right now, come to think of it.
Teams in this article:
Players in this article:
Topics in this article: