Yasiel Puig sometimes thinks about vanilla ice cream when licking his bat in the batter's box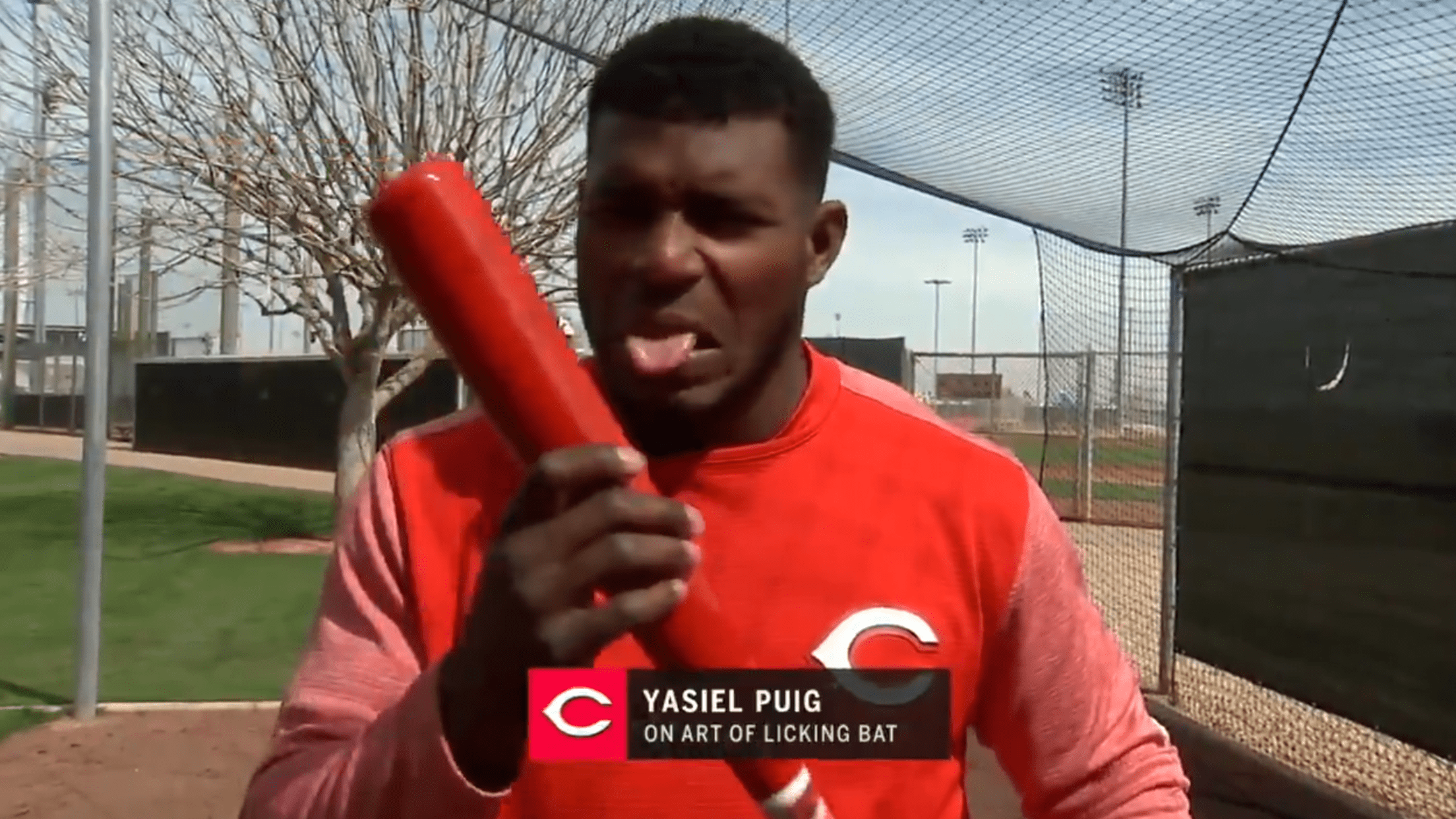 Among the many reasons Reds outfielder Yasiel Puig is one of the most entertaining players in the game today is the odd quirk that he -- and seemingly only he -- does at the plate.
The bat lick is one of the quirkier things Puig does when he's on the field. He did it throughout much of his final few seasons with the Dodgers, even using it as a good luck charm in some trips to the dish.
Thanks to FOX Sports Ohio, we now have a bit of an understanding of how he can lick a baseball bat, which to me seems like it'd be sticky and gross and taste like something I'd never want to taste.
Puig's trick? Just pretend it's ice cream. Vanilla ice cream, perhaps:
.@YasielPuig takes us through the art of licking a bat. pic.twitter.com/b3VJcZA0ZY

— Cut4 (@Cut4) May 16, 2019
Even if it tastes rough, Puig says in the video, "At least I'm giving love to my bat," since something good (like a base hit or a home run) may be coming soon.
And now we know Yasiel's secret.
Teams in this article:
Players in this article:
Topics in this article: