One swing of Aaron Judge's bat left this young fan crying tears of joy
If you're a young Yankees fan, there's an excellent chance you hold Aaron Judge in especially high esteem. The feared slugger is one of baseball's top talents, with a potentially legendary future ahead of him. If you're at the ballpark watching Judge and the Yankees do their thing, could you imagine taking home a foul ball struck by his mighty bat?
This dream came true for a young fan behind the first-base dugout in Monday night's Yankees-Red Sox series finale at Fenway Park, and when the moment struck he was completely overcome with emotion.
After initially missing out on the foul ball, an older Red Sox fan immediately gifted it to the younger man, and he needed a moment.
This young man, Anthony Mundo of South Windsor, CT., was actually treated to another amazing moment before the game, when Judge signed a baseball for him by the dugout area.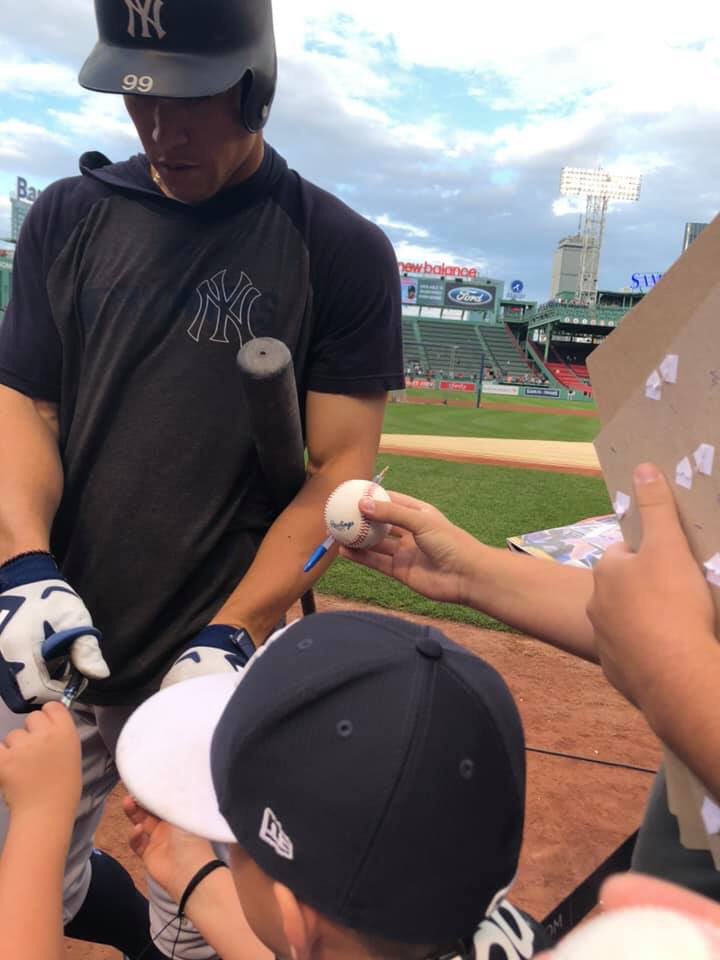 This was his very first Major League Baseball game, by the way. That's just incredible.
Can you imagine a more magical moment from this young fan's point of view? Apart from Judge physically handing him a baseball or playing catch from the field -- something he has been known to do before -- this is precisely what this young man probably fantasized about before heading down to the game with his family. And major kudos to the Red Sox fan for making this all happen. That's what it's all about.
This was another emotional moment on an evening full of them. Before the game, famed Red Sox slugger David Ortiz made a triumphant return to the ballpark, delivering a heartfelt speech before the game in his first public appearance since being shot in early June, and the two rivals were doing battle once again.
Add all of that up, and you have a recipe for an unforgettable night at the ballpark.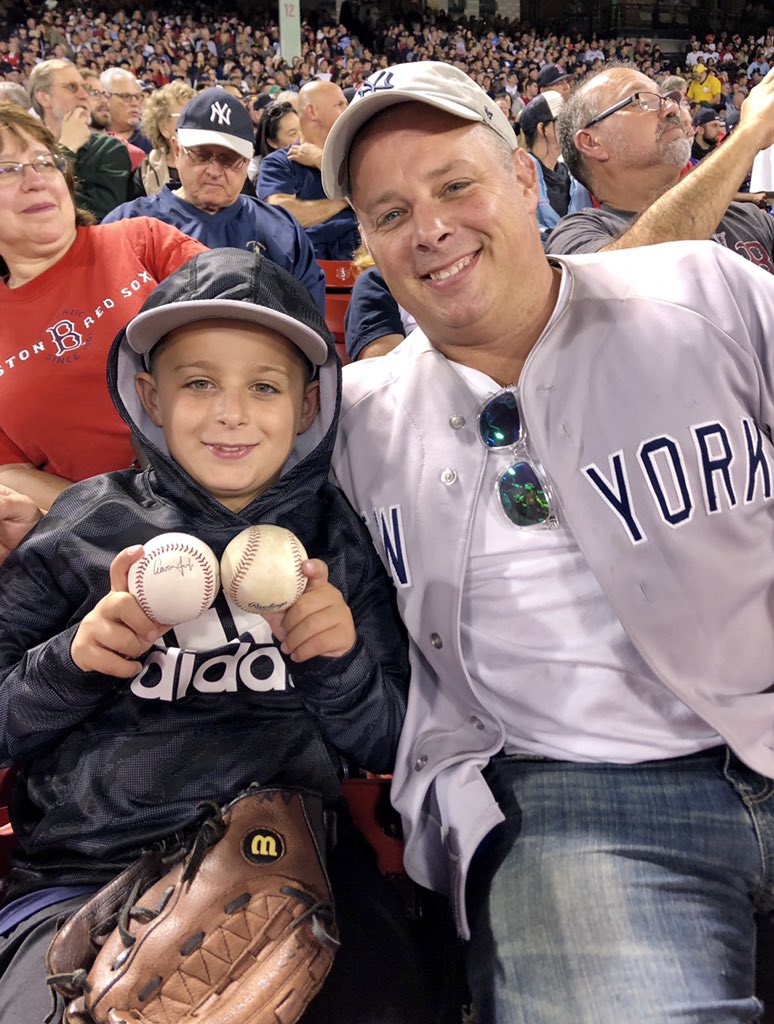 Adrian Garro joined MLB.com in 2016. Throughout his travels, both Bartolo Colon and Vin Scully have placed their hands on his shoulders. Not at the same time, though. That'd be amazing.
Teams in this article:
Players in this article:
Topics in this article: