A young fan crying upon meeting Jose Altuve at the Mexico Series will warm your heart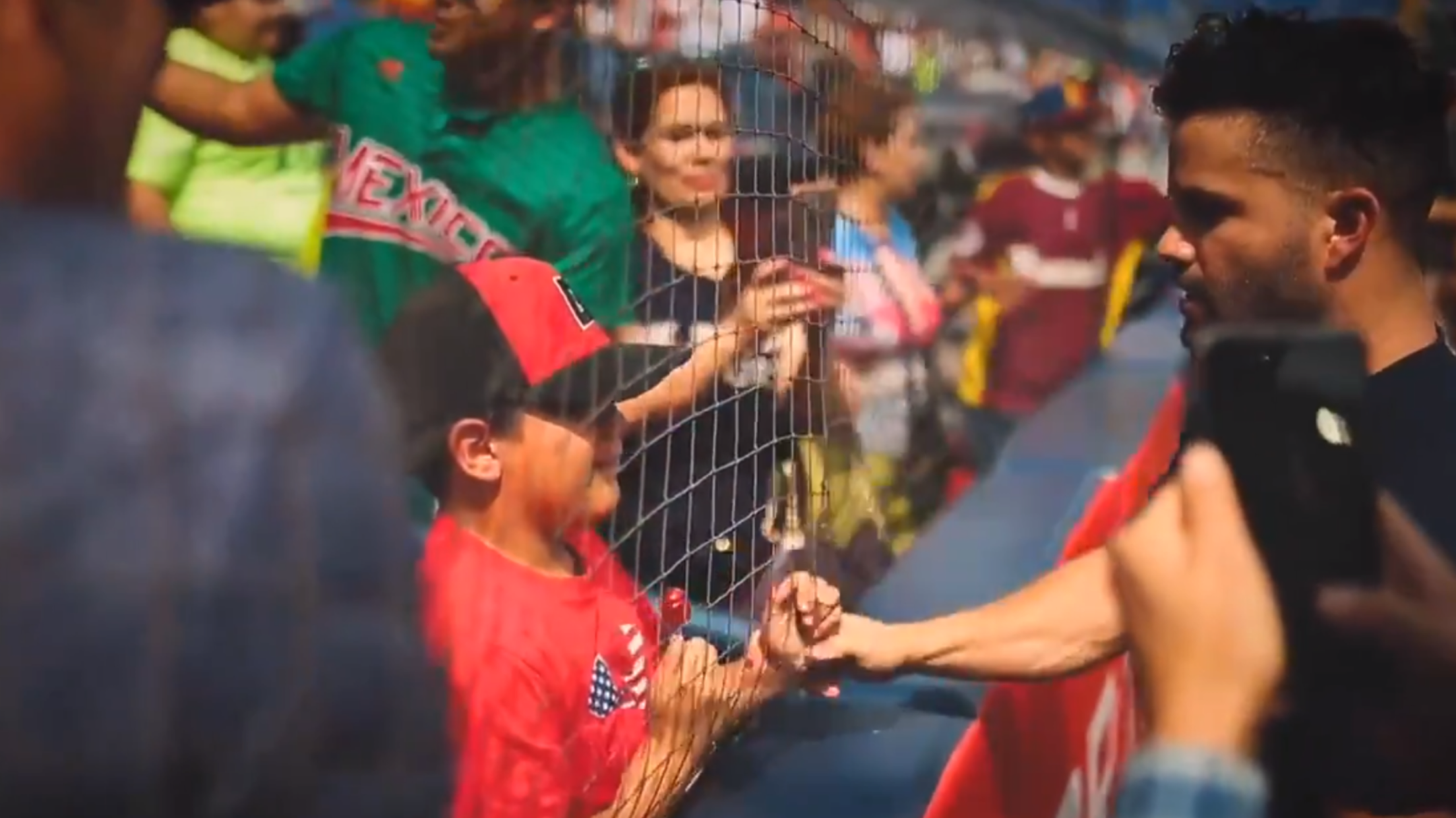 The Astros and Angels began the Mexico Series in Monterrey on Saturday night -- giving fans in Mexico a chance to see some of their favorite players up close and personal at Estadio de Beisbol Monterrey.
One fan had that chance when he came face-to-face with his hero, José Altuve, before Saturday night's game. In an absolutely adorable example of how hard it can be to remain composed in the presence of somebody you consider a hero, this young man just could NOT hold it together:
Meeting @JoseAltuve27 at the #MéxicoSeries brought this boy to tears. ❤️

We are crying too. 😭 #BiggerThanBaseball pic.twitter.com/si2Qi8E1ew

— MLB (@MLB) May 4, 2019
That's what it's all about, right there -- truly a moment this young Altuve fan won't ever forget.
During Altuve's Mexico Series media session on Sunday, he mentioned this special moment:
"What happened yesterday surprised me a lot. It's amazing how you can impact a kid that way. That woke me up and keeps me more [aware of] the way I play. Now you know you have kids that want be like you -- not only me -- like Carlos [Correa], like [Alex] Bregman, like [George] Springer. It seems like we have to lead by example, be good guys on and off the field."
Bregman was involved in a similar moment prior to Sunday's game, and it was also pretty fantastic:
Great on and off the field.

There's a reason @ABREG_1 is his favorite player. #MéxicoSeries pic.twitter.com/EM74MkUvf8

— MLB (@MLB) May 5, 2019
Teams in this article:
Players in this article:
Topics in this article: