This is the proper way to deal with big bad bullies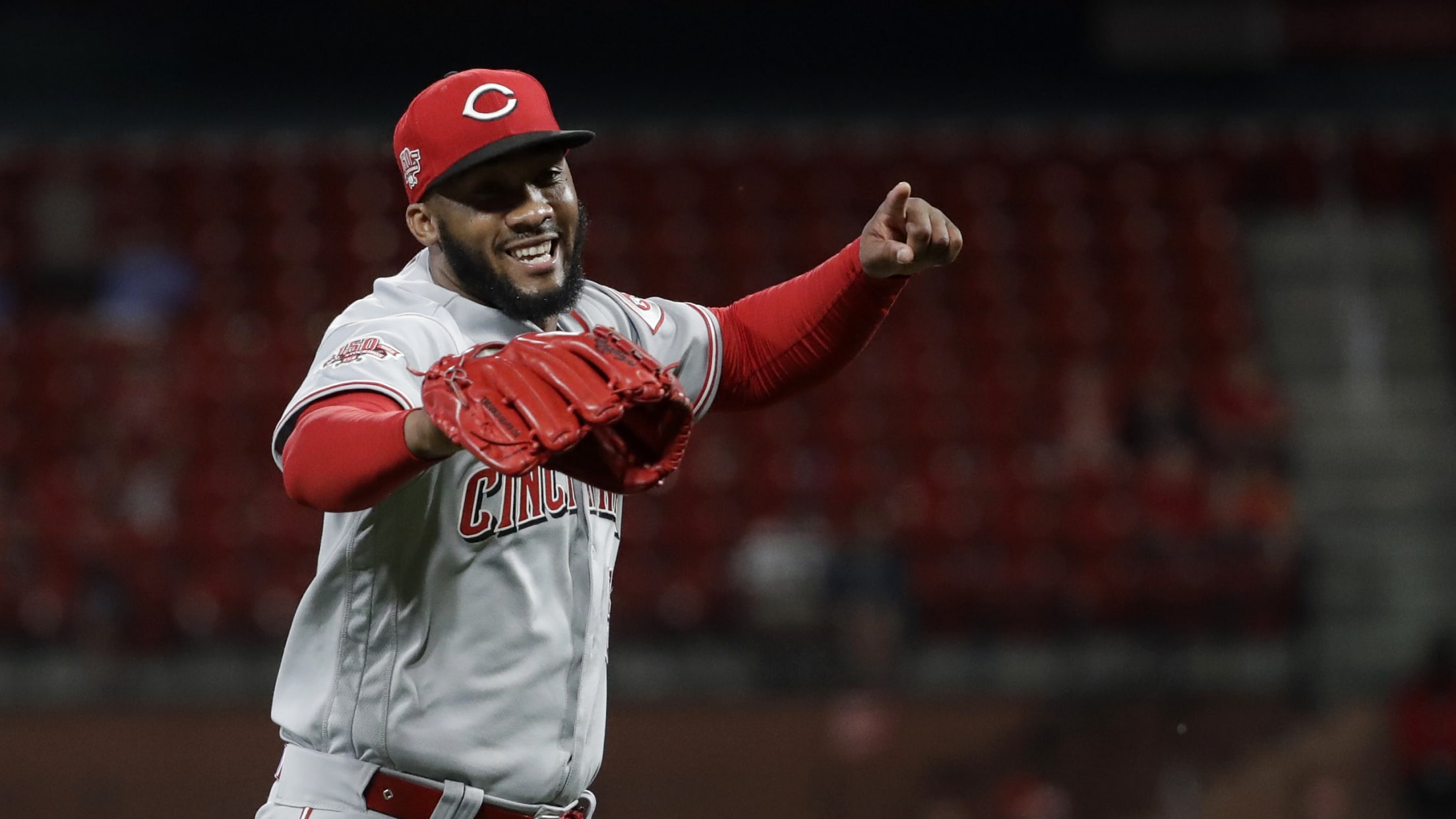 Bullies are all around us. They're in our schools. They're in our workplace. They're, sometimes, in our own homes (my older brother John once redirected my big wheel into a pricker bush and laughed all the way to the hospital).
Now, I'm not saying Cubs outfielder Kyle Schwarber is always a bully. He's normally a silly, slugging baseball man. But after striking out against Reds pitcher Amir Garrett on Wednesday night, he got angry. Angry that he struck out and angry at Garrett's celebration after the fact. He turned into a bully for a second and yelled something not very nice at Garrett. Instead of attempting to take on the bully and his entire team like the last time this sort of thing happened, Garrett did the right thing. He learned from his past mistakes. He said nothing and ran away.
Look at that man. He wants no part of a fight.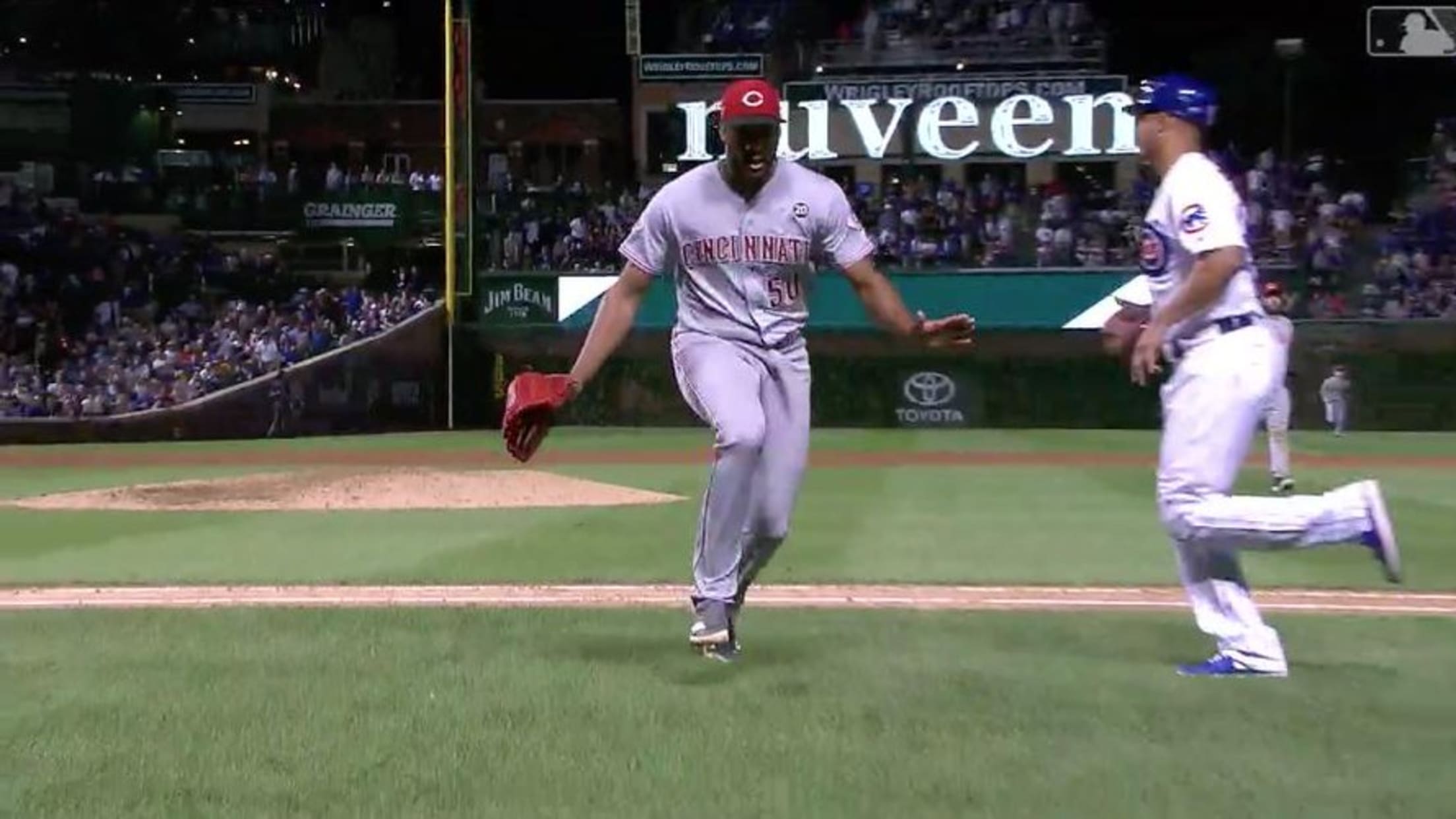 And the bully is left steaming and dumbfounded.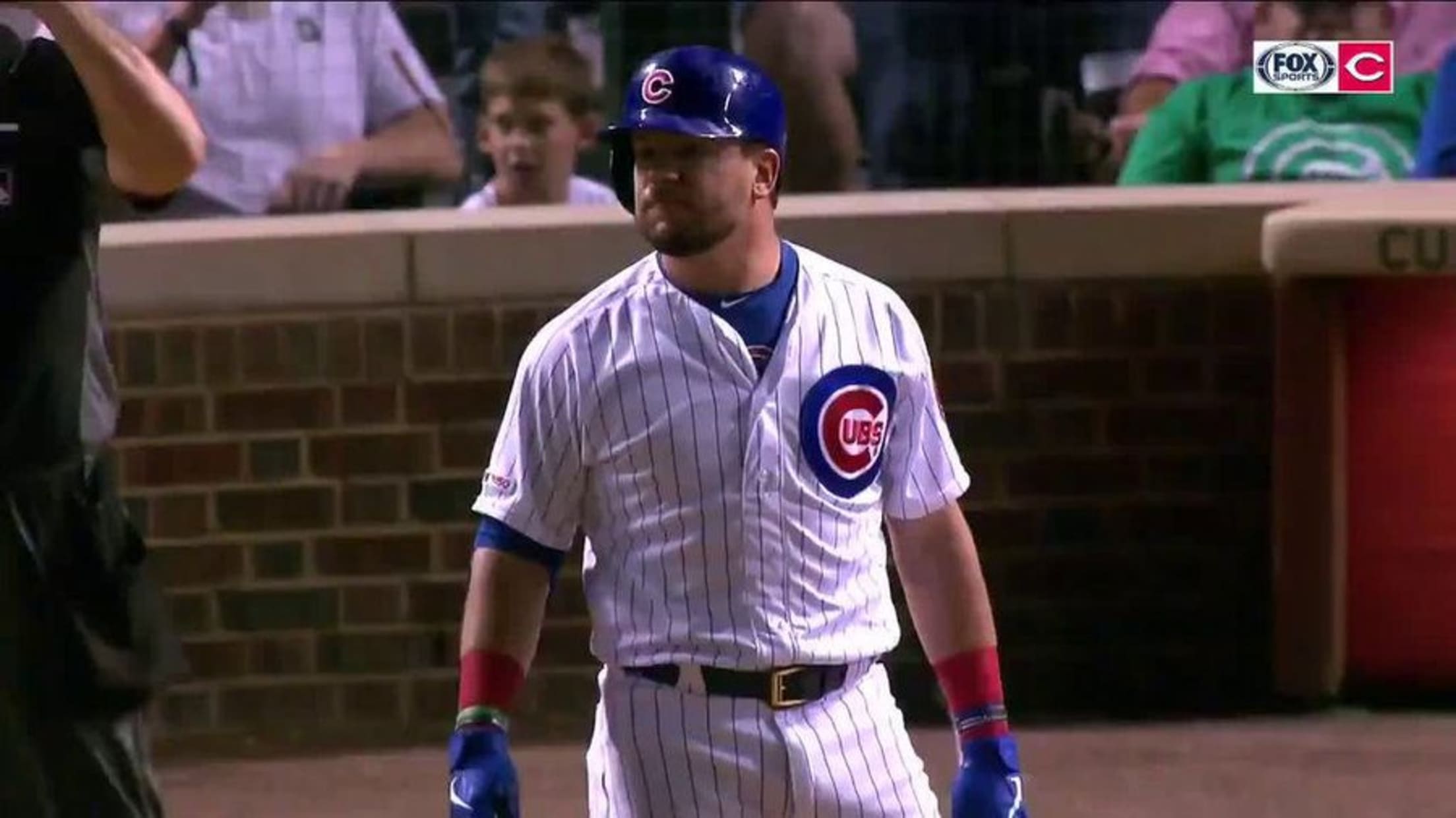 Garrett not only did it for himself, but for children around the world who are faced with a similar situation. He told MLB.com postgame:
"I just wanted to show kids that if you're provoked, you can turn the other cheek."
A true role model for us all.
Teams in this article:
Players in this article: