Amir Garrett wore his own jersey on a road trip because his favorite athlete is himself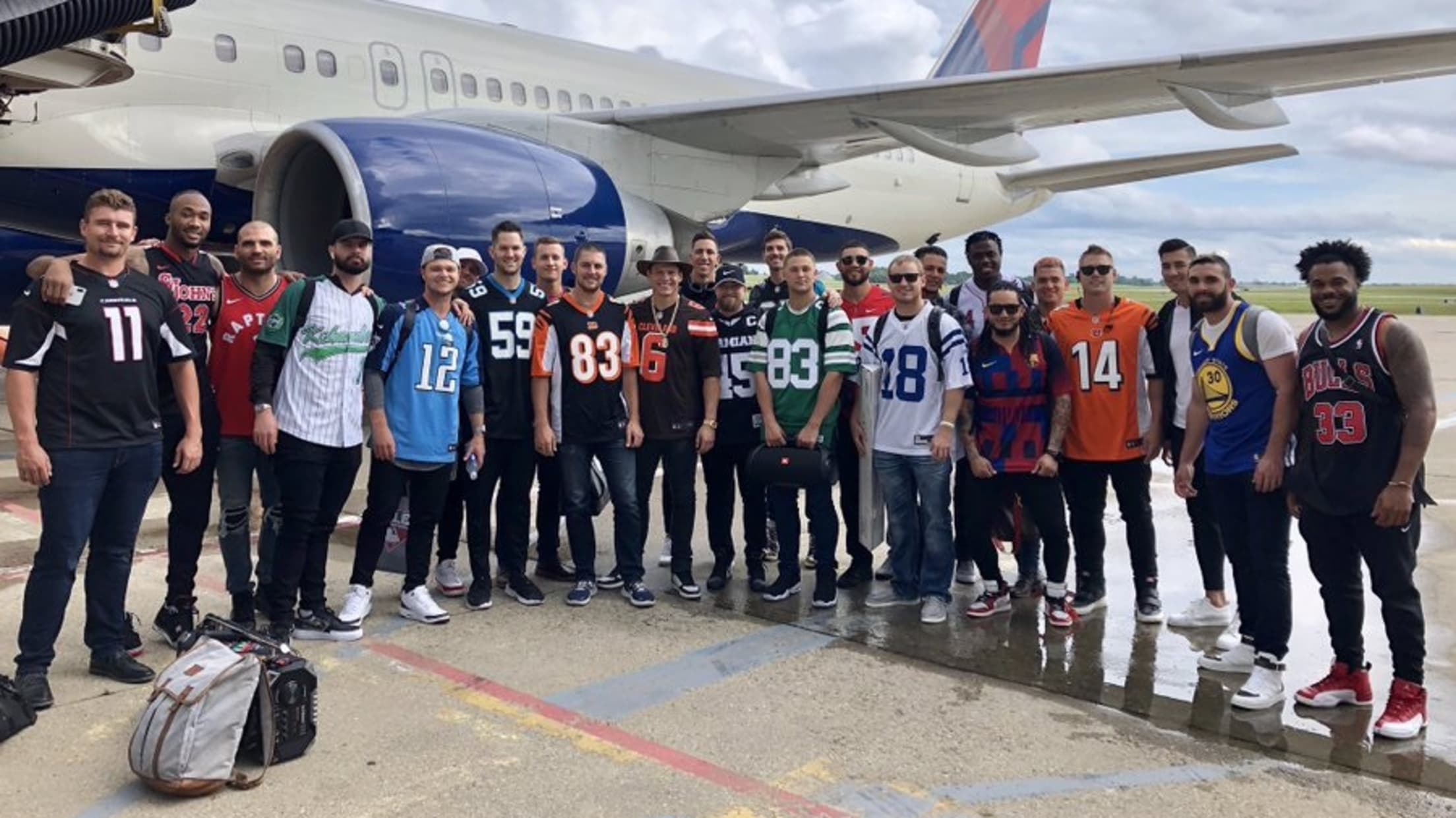 Jersey-themed road trip attire is fairly par for the course these days. And why not? They're fun and easy to wear, even if they're the goofy "Tune Squad" look. Baseball players have favorite players in other sports, too, so such occasions allow the Joey Vottos of the world to show off their love of the Raptors, for instance.
Votto's Reds donned jerseys during their off-day on Thursday as they prepared to fly to Pittsburgh for their next series. Most of the uniforms seemed fairly familiar, but reliever Amir Garrett's was a bit of a head-scratcher.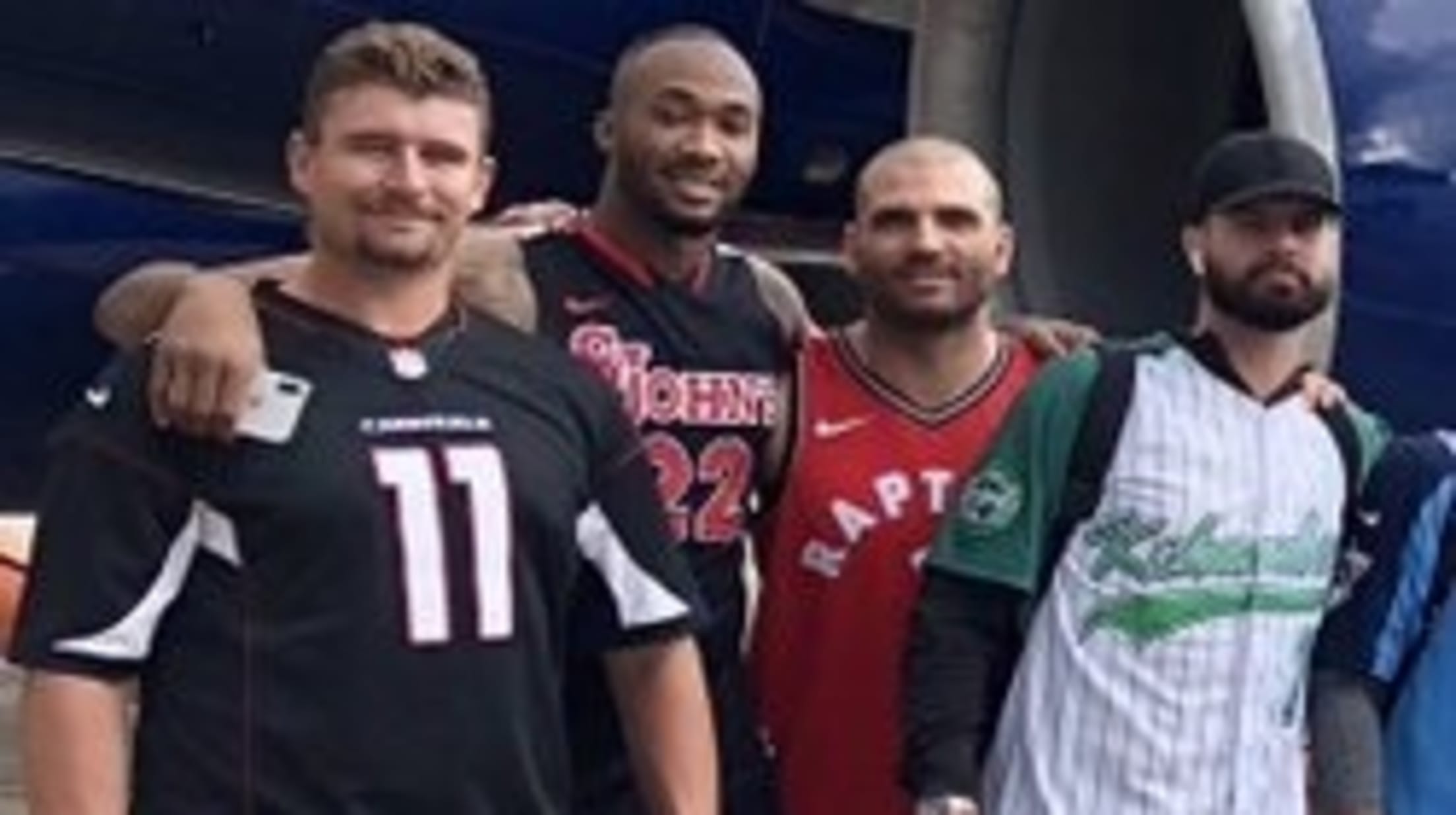 If you're struggling to think of prominent athletes from St. John's University, I wouldn't blame you (unless you happen to be a big fan of the '92 Dream Team's Chris Mullin).
Perhaps this photo might jog your memory.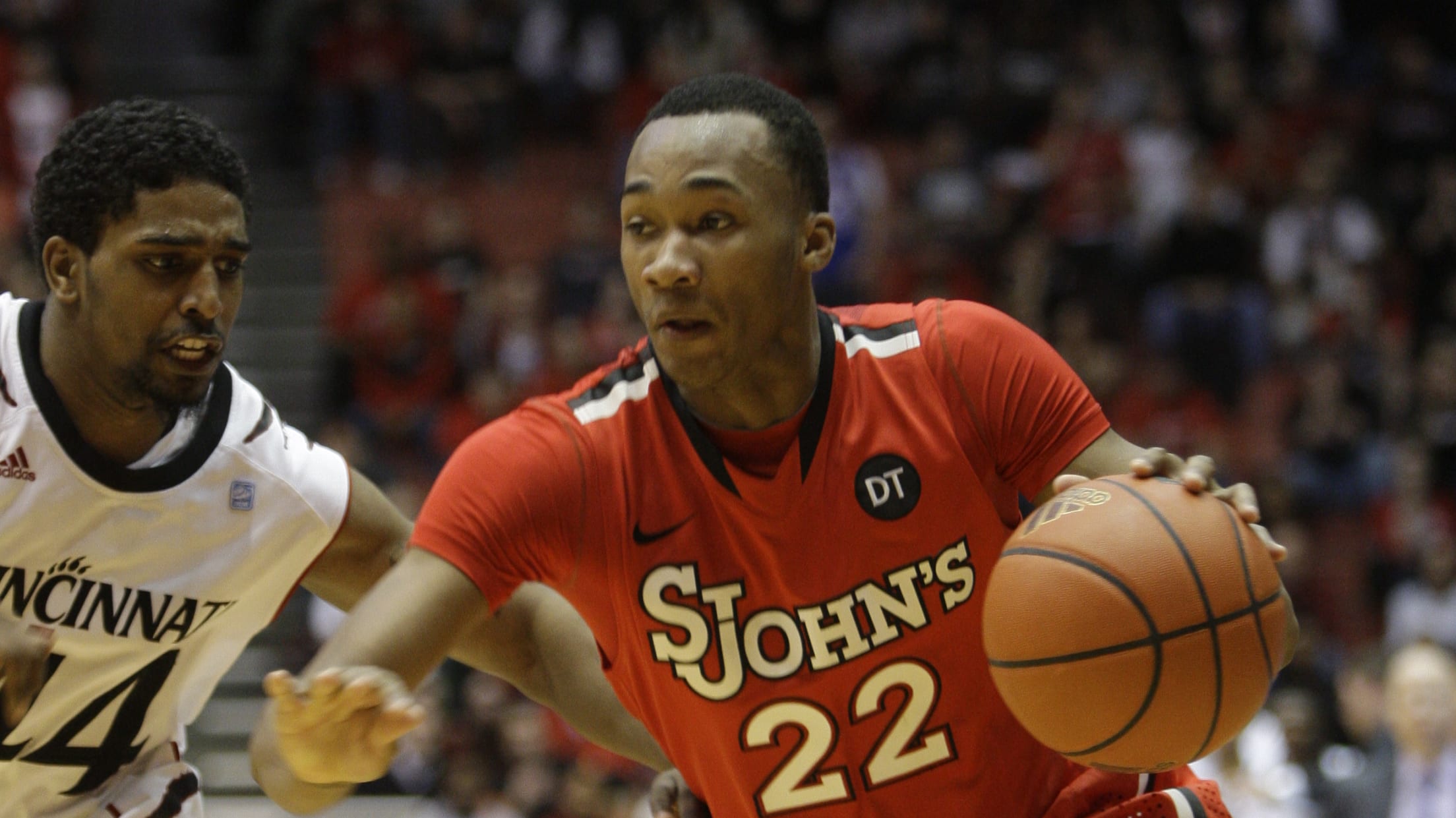 There are no Chris Sabo-like sports glasses, but that is absolutely Amir Garrett. Before committing to baseball full-time, he played two seasons from 2011-13 as a guard for the Red Storm.
So Garrett decided to dig up this old number for the road trip. Why? From the man himself:
Why would I wear anyone else's? I'm my own favorite player...

— CountOnAG (@Amir_Garrett) August 22, 2019
Well, I can't argue with that. If it still fits -- even just barely -- then go for it.
It's an incredible flex, and I can't endorse it enough. That's the kind of self-confidence you love to see.
Keep on strutting your stuff, sir.
Teams in this article:
Players in this article:
Topics in this article: