Are the 2018 Red Sox likable or unlikable?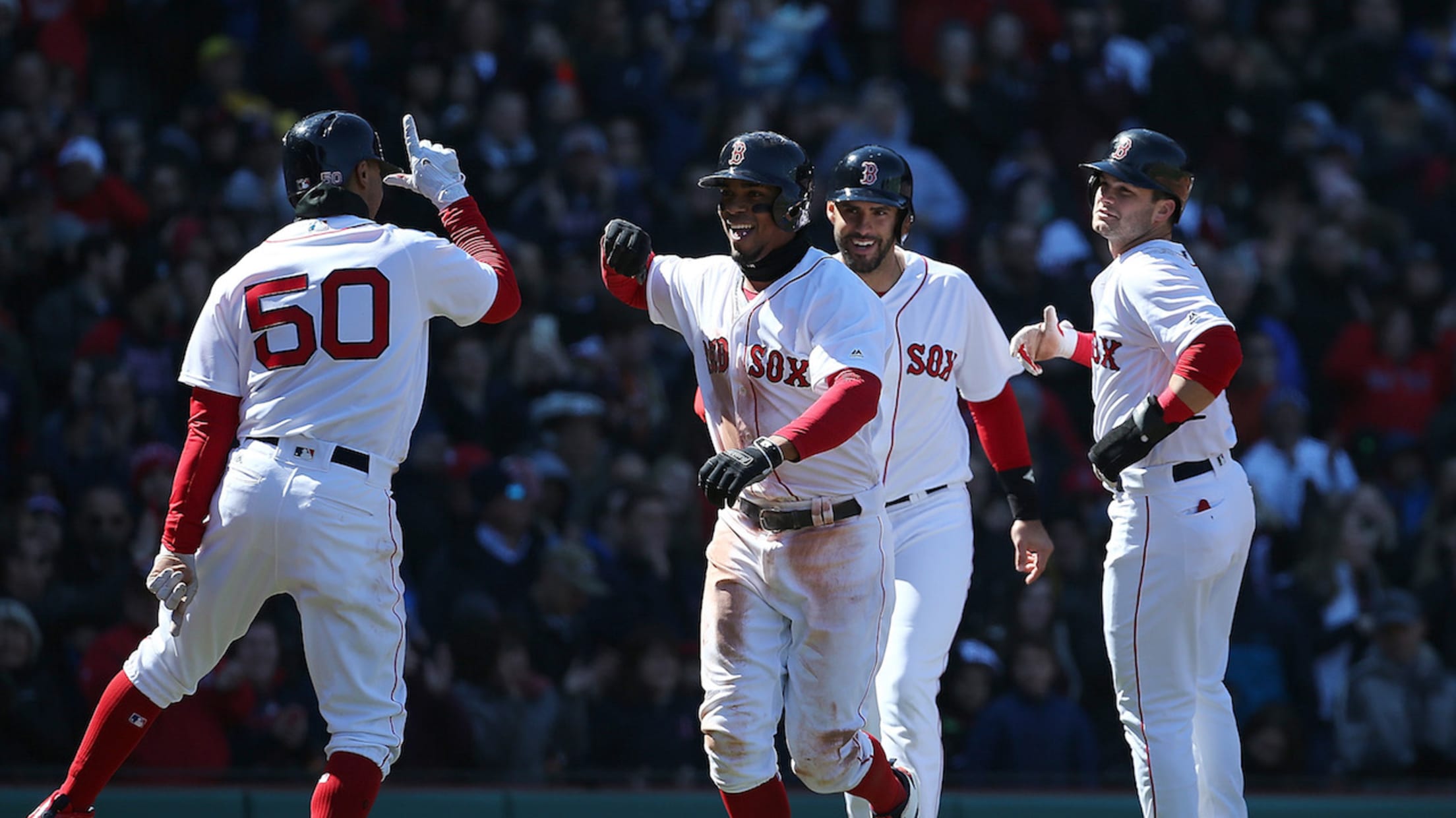 BOSTON, MA - APRIL 07: Xander Bogaerts #2 of the Boston Red Sox celebrates with Mookie Betts #50, Andrew Benintendi #16 and J.D. Martinez #28 after his grand slam home run against the Tampa Bay Rays in the second inning at Fenway Park, on April 7, 2018, in Boston, Massachusetts. (Photo by Jim Rogash/Getty Images) (Jim Rogash/Getty Images)
The Red Sox have been the story of the 2018 season so far, piling up dingers and wins at a preposterous (and quite possibly historic) pace. But while we know Boston is good, one question remains: Is the team likable? To settle this most pressing issue once and for all, Cut4 editor and member of Red Sox Nation Dakota Gardner and Cut4 writer and resident Yankee fan Chris Landers are here to hash it out, point/counterpoint style.
Chris:
Admittedly, this case is harder to make than I'd like. Mookie Betts combines the ability to be awesome at seemingly anything he wants with the fashion sense of a god and the aw-shucks magnetism of a rom-com star. The team's leader in home runs literally goes by Just Dingers, which is a platform that all right-minded Americans should be able to get behind. The next time Eduardo Núñez (True Yankee™️) manages to keep his helmet on his head will be the first.
But the question before us today is not "Do the Red Sox have a number of likable players?" It's "Are the Red Sox, as a franchise, likable?" And despite what Mr. Gardner may tell you, there is only one possible answer: of course not.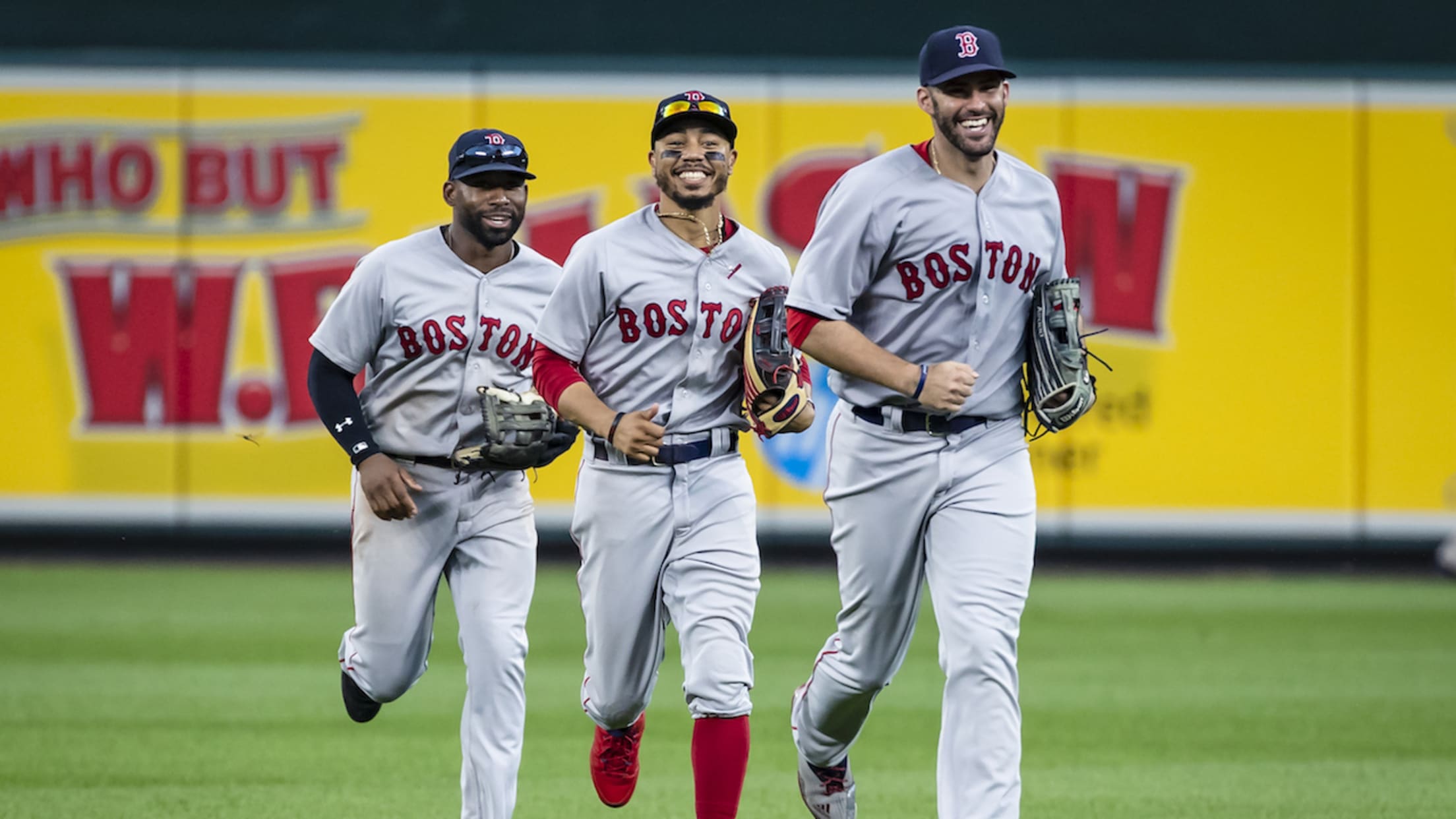 As a Yankees fan in the '90s, my life consisted of endless variations on the same arguments: New York always won; they threw so much money around that the rest of the league may as well stay home; they made baseball boring.
Yet here we are, in the year 2018, still pretending that the Red Sox are endearing, plucky even. The Red Sox, the team with three World Series wins and nine postseason appearances in the 21st century. The Red Sox, the team that casually dipped into its farm system to acquire one of the best pitchers and one of the best closers in baseball. The Red Sox, the team that has followed up two straight AL East titles with quite possibly the best regular season in MLB history.
Surely there must be some explanation for this? Surely Dave Dombrowski has managed to defy the odds, building a wildly successful roster in the face of a significant financial defic-- [touches earpiece] wait, I'm sorry, I've just been given some new information.
Sure, J.D. Martinez has a sweet swing, and now he's just yet another $100 million man in a stacked lineup. Chris Sale's slider bends time and space, which will make it even more irritating when Boston marches to another win. And why should I applaud a team for propping up a giant wall approximately 25 feet away from home plate with the express intention of keeping fans out of the ballpark?
I can begrudgingly accept that, many moons ago, the Red Sox were America's sweethearts. 86 years is a long time, after all. But the time has come to open your eyes to the truth. The Red Sox have become everything you profess to hate: one of baseball's true behemoths, the type of team that turns even the coolest things into tools of The Man.
The greatest trick the devil ever pulled wasn't convincing you that he didn't exist -- it was convincing you that he was Actually Scrappy, just a band of misfit underdogs, a paragon of the working man. Say what you want about Yankees fans, but at least we lean into being the Evil Empire.
Dakota:
My colleague Mr. Landers is right: The Red Sox are not scrappy underdogs anymore. They've won too much for that. But in 2018, something has happened that is impossible to deny: The Red Sox are likable once more, despite being a powerhouse in every way.
J.D. Martinez is, currently, the best human on the planet at taking a small white ball and hitting it so hard with a stick that it lands in a different address. The contract size doesn't matter, because look -- he's absolutely been worth it! How fun is that? There's essentially nothing to complain about. That, for a fan, is the impossible dream.
Chris Sale has been, arguably, the best pitcher in the American League, topping the league's charts in both strikeouts and ERA. What's more fun than watching an elite front-line pitcher dominating hitters in front of his adoring fans? Nothing, I say. Nothing.
And then, of course, there's America's greatest two-sport star: Markus Lynn Betts. What can't he do? He can hit for average, he can hit home runs, he can steal, he can play defense, he can solve a Rubik's Cube, he can bowl a perfect game. His initials, literally, are M.L.B. If Mookie were a character in a book, critics would complain that he is too unrealistic to be believed.
But he's real. They're all real. And they all play in the most iconic stadium in baseball with a mascot who personifies the greatest pun in MLB history: Wally the Green Monster. Come on.
Gone are the days of beards and idiots and laser shows and bloody socks and, yes, the scrappy underdogs. But that's OK, because the franchise's new identity is so much more than that.
The Red Sox, now, are fun. There is no curse to break. There are no more dragons left to slay. There is no sense that hey, these wins are nice, but the real victory doesn't come until October.
2004 proved the Red Sox could win, 2007 proved it wasn't a fluke and 2013 proved this team was here to stay. Now, in 2018, the days of having something to prove are over. There are no other narratives to follow this time -- only the joy that comes from watching J.D. Martinez, Chris Sale, Mookie Betts and the entire cavalcade of Red Sox do amazing baseball things.
Now, every single win can be savored as its own individual piece of baseball magic. And man, there sure have been an awful lot of them, huh?
Teams in this article:
Players in this article: