Just try to not smile at these photos of Rookie the bat dog visiting Yankee Stadium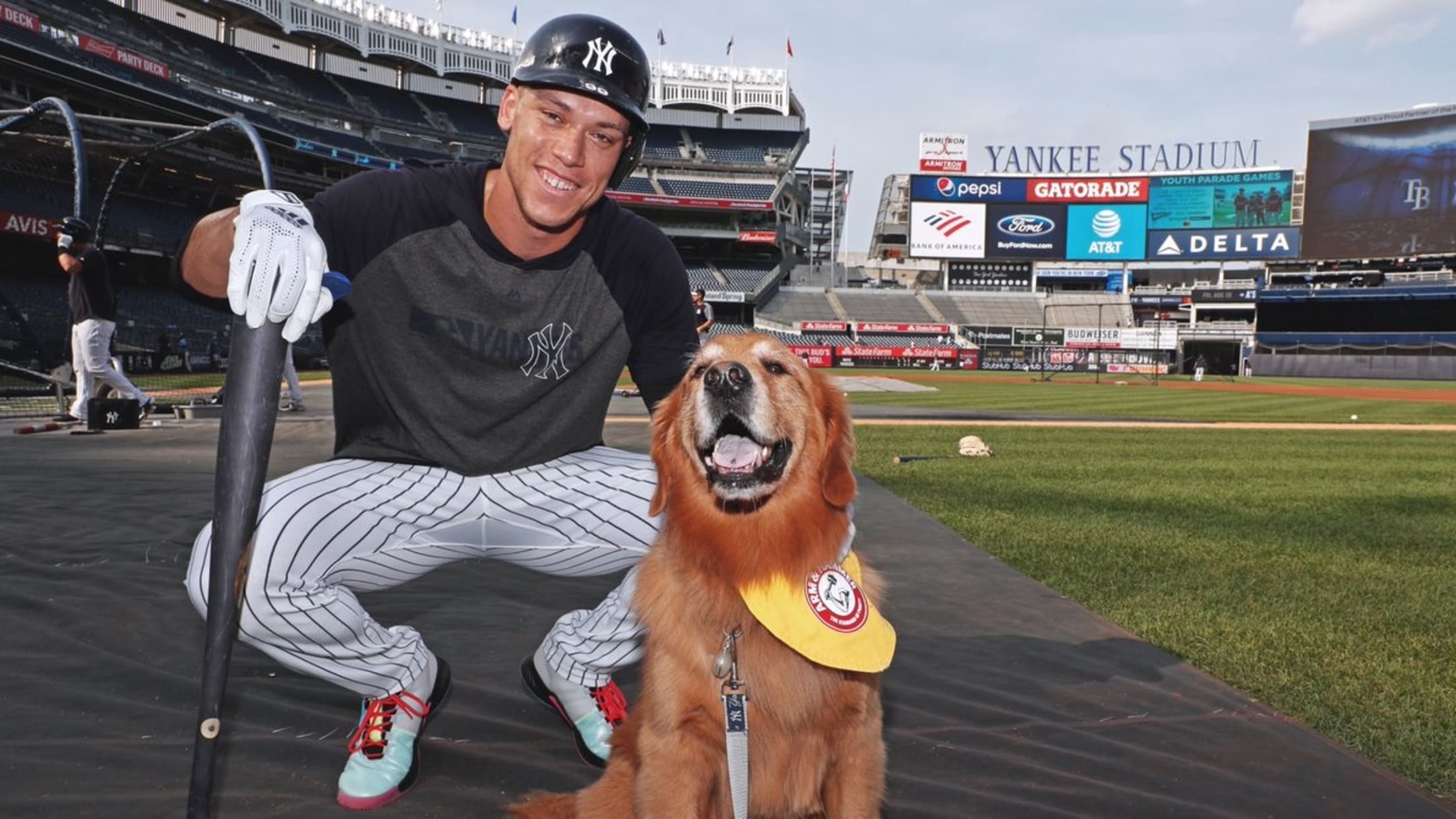 The Yankees are a fascinating mix of wily veterans and vital role players, but a good chunk of them came from their Minor League system. More likely than not, they appeared on the Double-A Trenton Thunder somewhere along their road to the Majors, and if they did, they spent significant time with one of the greatest attractions in all of baseball: the bat dog.
The Thunder have had bat dogs for nearly two decades at this point, and the current star of the show, Rookie, is the third in his family to fill the role. However, none had ever appeared at Yankee Stadium aside from his grandfather, Chase, who did so in 2013. That all changed on Tuesday, when a furry guest took the field:
Hi everyone, look where I am! pic.twitter.com/Vlv30Mtuna

— Rookie (@BatdogRookie) July 16, 2019
The dream has come true. Rookie finally made The Show.
Rookie's visit to the Bronx allowed him to reunite with his BFF from 2017, Gleyber Torres ...
Just a couple of young pups 🐾 @BatdogRookie pic.twitter.com/i6fWIdxXpq

— New York Yankees (@Yankees) July 16, 2019
... as well as another old friend, Aaron Judge, who was thrilled to be able to once again give his pal some on-field pets.
🚨 Trenton Thunder Bat Dog 🐕⚾ pic.twitter.com/AMABRvgeRP

— SNY (@SNYtv) July 16, 2019
Grandpa Chase was the only bat dog in town when Brett Gardner was an up-and-comer on the Thunder way back in 2007, but the man did not forget his love of dogs. Obviously, Rookie could tell because he gave Gardner some very tender snuggles:
A Bat Dog and a Gard Dog 🐶 @BatdogRookie pic.twitter.com/GF9xMWz9LD

— New York Yankees (@Yankees) July 16, 2019
Adorable. Rookie is living his best life, and I'm only sad that I cannot be there to exult in the glory of this moment with him. He has it made.
Fingers crossed that this visit will open the door for the first full-time MLB bat dog to one day grace the diamond. It's all I want. It's all the dogs want too.
Teams in this article:
Players in this article:
Topics in this article: