Carlos Gomez put on a dancing clinic while in the clubhouse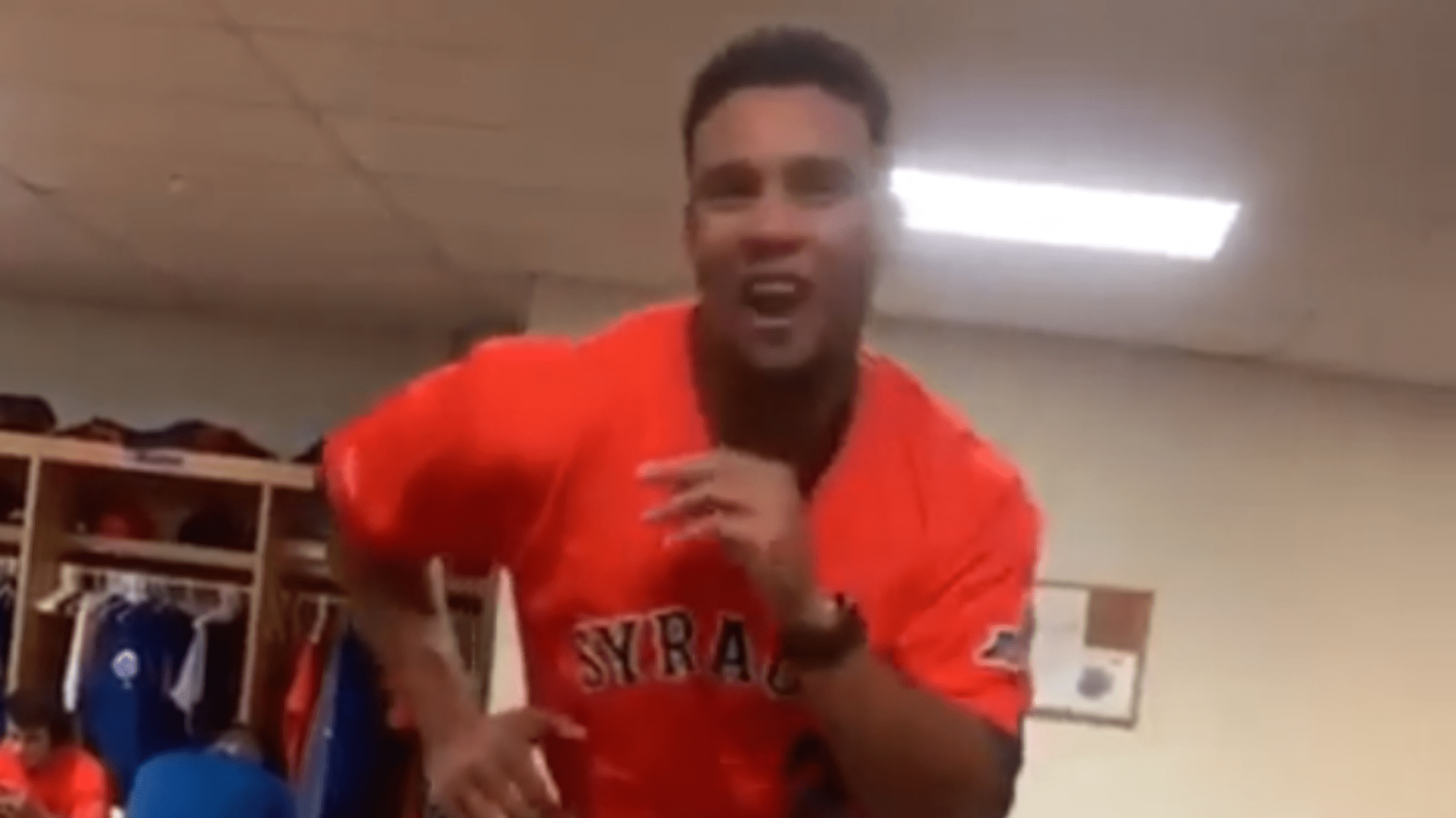 Carlos Gomez has played over 1,400 games in the big leagues in his career, so you could understand if the 33-year-old outfielder wasn't in the best of moods while playing in Triple-A Syracuse (even if he could eat all the salt potatoes he'd ever want).
But Gomez approaches the game with an infectious brand of endless joy. He's borrowed fan's cellphones, shown off some excellent physical comedy and has apologized to inanimate objects. His latest? A solo dance recital in the Syracuse clubhouse.
If anyone was in need of some dance lessons for an upcoming wedding or formal event, you could just use this as a step-by-step guide:
Teams in this article:
Topics in this article: