Home run rivals Cody Bellinger and Pete Alonso shouted each other out on Twitter since game recognize game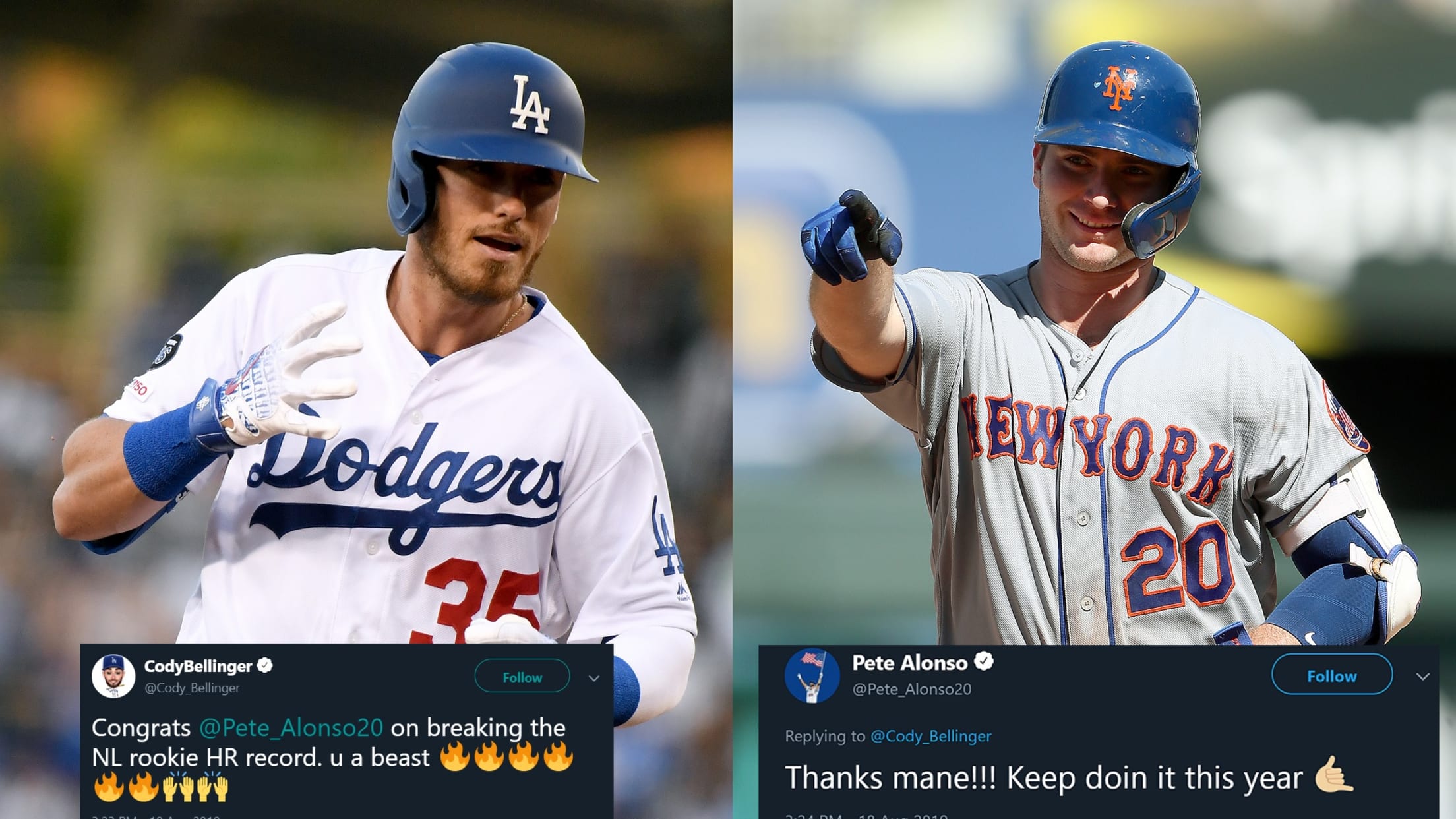 What is "trash talk"?
We see it across all of the major sports, and with social media taking over every last aspect of our lives, it's a near-daily occurrence to see stars exchange "subtweets" or veiled, slightly antagonistic messages designed to express emotion, draw headlines and encourage eyeball emojis.
But what if -- and I cannot stress this enough -- competitive rivals are actually nice to each other? What do we make of it?
On Sunday, the Mets' Pete Alonso set an NL rookie record with hits 40th home run of the season in New York's win over the Royals.
Re-write the record books. ❄️🐻 pic.twitter.com/WHR9Pqodg9

— New York Mets (@Mets) August 18, 2019
A highly impressive feat for the young man who's mashed his way into the hearts of New Yorkers, winning the Home Run Derby last month and becoming one of the brightest stars in the game in a short period of time. In hitting No. 40, Alonso surged past the previous NL rookie record of 39 homers, which was set by the Dodgers' Cody Bellinger in 2017.
This sequence of events led to quite possibly the most pleasant exchange of niceties between two fearsome sluggers at the height of their game that the social media age has ever seen, when Bellinger -- who hit his 42nd homer of the season in the Dodgers' loss to the Braves -- sent out a tweet, which Alonso replied to in kind:
Thanks mane!!! Keep doin it this year 🤙🏼

— Pete Alonso (@Pete_Alonso20) August 18, 2019
That's it. That's the tweet exchange between these two young phenoms, each of whom is contributing a significant deal to his team's chances of October glory. Just good dudes being nice to each other, in awe of each other's talents.
Unless ... well, there's that old adage. Kill 'em with kindness. These pleasant tweets exchanged by a slugger whose record was just broken and a hotshot youngster who just unseated him could lull the other into a false sense of security, setting the stage for more home run dramatics for the rest of this season -- and beyond. Both are vying for that NL home run title alongside the Brewers' Christian Yelich, the Braves' Ronald Acuña Jr. and a host of others, after all.
As this home run race heats up in the season's final couple of months, be sure to pay close attention to both the dinger parade and, hopefully, more nice tweets back and forth.
"Game recognize game" is the new "trash talk," and I'm here for it.
Teams in this article:
Players in this article:
Topics in this article: