Pete Alonso and the red-hot Mets are ready to 'slay the giants' and shock the National League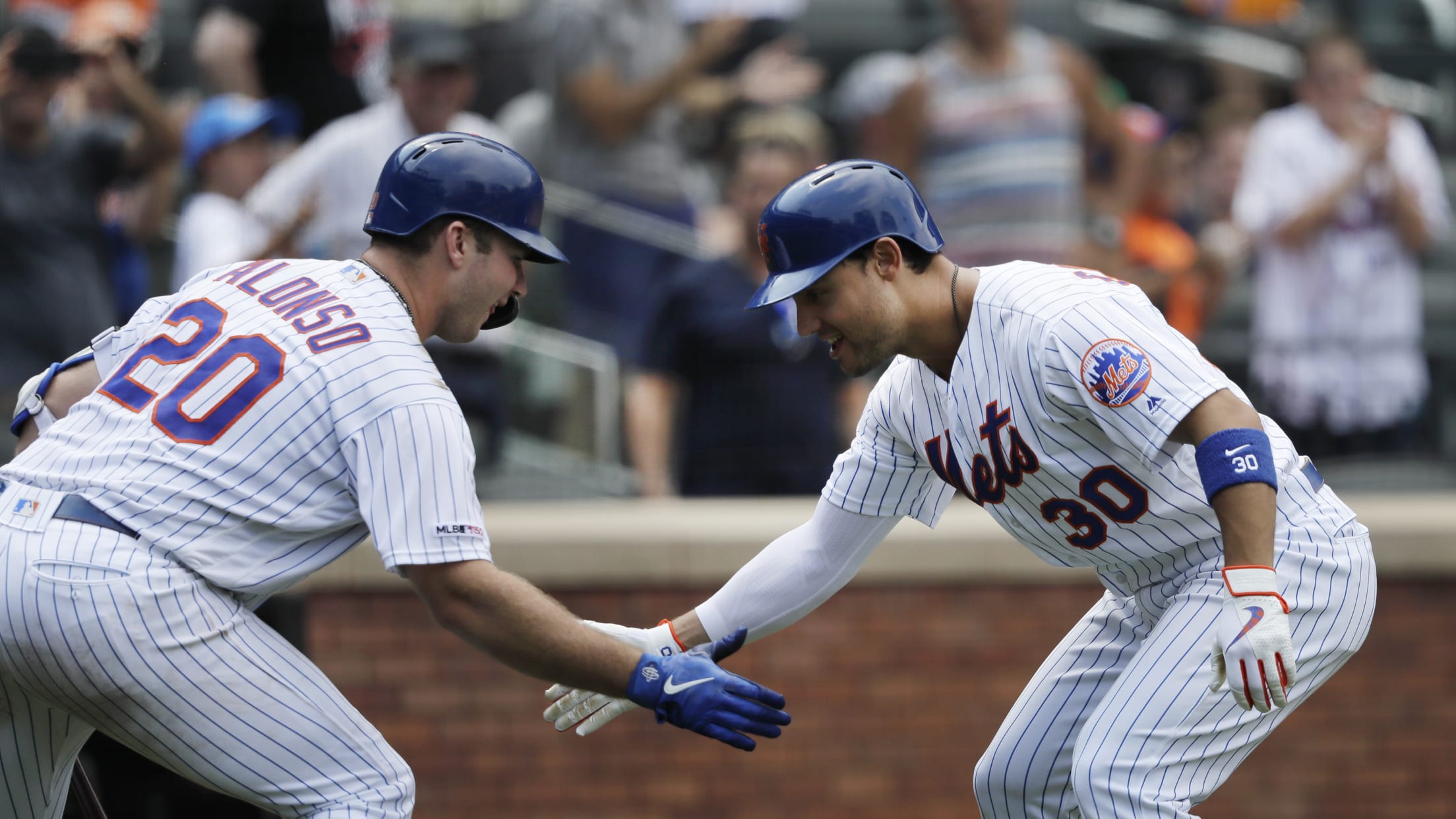 An 82-year-old pitching coach. An adorable puppy. A "polar bear." A not-safe-for-work rallying cry. This isn't the synopsis of a quirky coming-of-age movie, though it also kind of is.
It's the story of the 2019 New York Mets, one that's getting more exciting by the day. After finishing a four-game sweep of the Marlins on Wednesday afternoon at Citi Field, the Mets are just one game back of a NL Wild Card spot. Not bad for a club that looked all but cursed back in May, right?
Sure. That's all nice and fun. But with All-Stars Pete Alonso and Jeff McNeil lighting up pitching staffs on a daily basis and Noah Syndergaard, Jacob deGrom and Marcus Stroman dazzling on the mound, they're looking for more. They have their eyes set on a bigger prize than a Wild Card berth. They want the NL East.
Forget the Wild Card. Pete Alonso says he would love to "slay the giants" and make a run at the division: pic.twitter.com/E1w82eTiaT

— Anthony DiComo (@AnthonyDiComo) August 7, 2019
These comments come as the Mets prepare to take on those 'giants' soon -- with a big series against the Nats at home this weekend, six more against the Braves and three against the Phillies shortly thereafter.
Alonso, who blew everyone away at the Home Run Derby last month with an endless barrage of dingers, is not short on confidence. That goes a long way in baseball.
With everyone rightfully losing their minds over Vladimir Guerrero Jr.'s awe-inspiring display at the Derby, it might have been intimidating -- no, it should have been intimidating -- for Alonso to have to go head-to-head against one of the game's most anticipated young stars.
But he wasn't. Not for him. He crushed even harder, letting out a guttural howl after smashing one final homer to clinch the Derby crown:
That Derby sequence is a solid metaphor for the Mets in their quest to topple the Braves, who have largely enjoyed a nice cushion atop the NL East for much of the summer ... but there's a storm brewing in Queens, and it could do some damage.
As it stands right now, the Mets are 8.5 games back of the Braves in the NL East. To complete Pete's prophecy and come all the way back, they'll have to leapfrog the Phillies, Nats and the dominant Braves.
Something tells me Pete doesn't care about the 8.5-games-back thing. There's that confidence again. It's a dangerous thing when fully harnessed -- dangerous for the opposition, that is.
Watch out, everybody, Pete and the Mets are comin'.
Teams in this article:
Players in this article:
Topics in this article: