The Minor League's active home run leader retired immediately after hitting a walk-off home run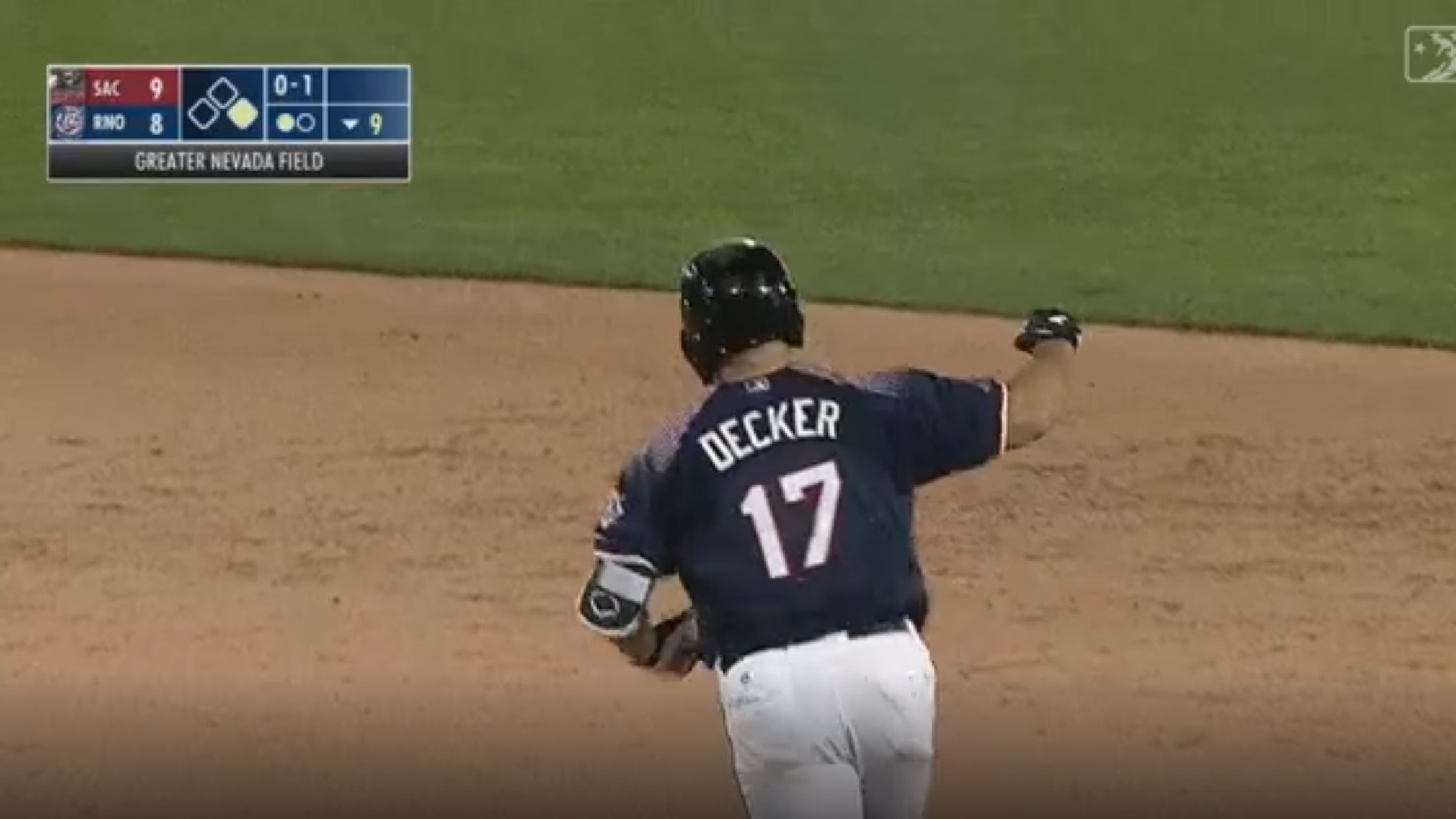 What's the best way to end a career? With a gold watch, a cake and a roomful of co-workers you'll never see again? By sneaking away for an early lunch and never returning? What about a bottom-of-the-ninth, game-winning, walk-off home run? Yeah, that last one sounds best.
Longtime Minor League veteran and short-time Major League player Cody Decker got to live that dream. While Decker may not have managed to pick up a base hit in his eight-game Major League cameo in 2015, he still managed to carve out a pretty big place in the baseball world. He was a noted prankster, local news anchor, actor and played in the World Baseball Classic during Israel's Cinderella run. Entering Sunday night, he was also the active Minor League leader in home runs with 203.
He added one more dinger to his list before he called it a career.
Trailing, 9-8, with a runner on first base in the bottom of the ninth, Decker smashed the pitch deep into the night and off one of the advertising boards in the outfield.
DECKER DOES IT!!!

Reno finest, Cody Decker ends the game with one GINORMOUS blast.

🐈 9️⃣
♠️ 1️⃣0️⃣
FINAL pic.twitter.com/Psk4bISTZB

— Reno Aces (@Aces) July 6, 2019
Yeah, that is one heck of a way to close out your career. I mean, who wouldn't want to be embraced by this giant red ... whatever thing:
We'll just leave this here pic.twitter.com/VKOGBB8nHe

— Reno Aces (@Aces) July 6, 2019
The fan favorite officially retired during a news conference on Monday. "I've given everything to this game -- my blood, my sweat, my tears, my hair line," Decker said, crediting his comedian wife, Jennifer Decker, with the joke.
Retired https://t.co/w2Ak9jtrhU

— Cody Decker (@Decker6) July 8, 2019
While it's the end of his baseball days, a person like Decker won't be spending his years hanging out on a porch and sipping on lemonade. He'll be hosting a daily radio show and weekly podcast with his wife, and will also be working as the executive director at the El Paso nonprofit, Border Youth Athletic Association.
Teams in this article:
Topics in this article: