Some overwhelmingly cute baby flamingos took the field at Globe Life Park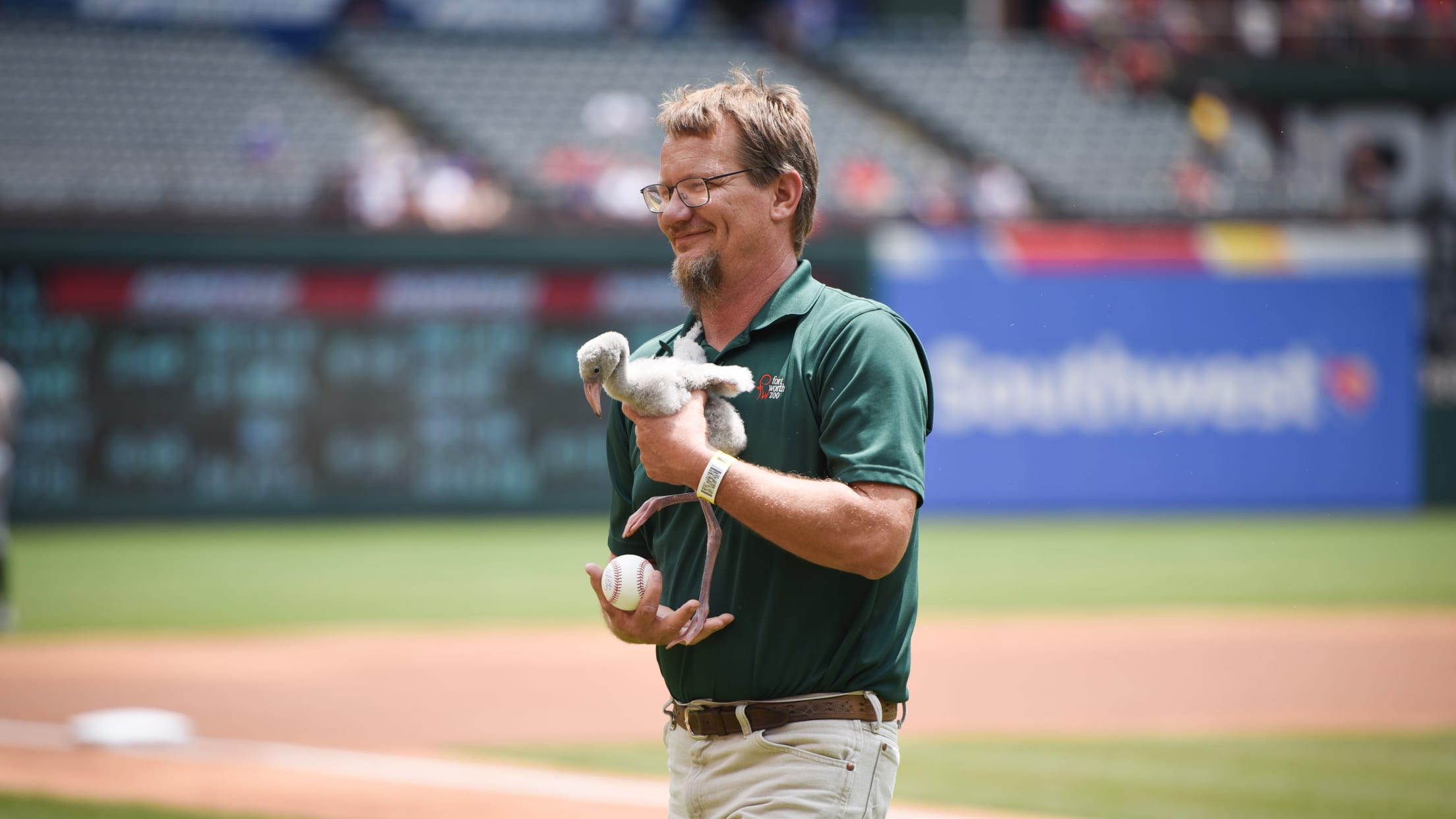 First pitches have a very mixed success rate. Sometimes you get a Sister Mary Jo Sobieck and other times you get 50 Cent. When teams bring animals out to assist with first pitches, the results are even less encouraging. It wasn't long ago that Roxy the dinosaur severely short-armed a pitch toward home plate.
On Wednesday, the Rangers showed that the key to successful animal involvement in a first pitch is to focus on their cuteness, rather than their athletic ability. Just look at these baby flamingos run:
Now taking the field! #TogetherWe pic.twitter.com/3cLeAQuY4C

— Texas Rangers (@Rangers) May 1, 2019
After their beautiful entrance, the flamingos stuck around to help with the first pitch.
Adorable baby flamingos assisted with a quality first pitch at Globe Life Park. pic.twitter.com/bCwV5kQoBY

— Eric Chesterton (@CF_Larue) May 1, 2019
While a part of us wants to see how these flamingos would fare on the mound, in our hearts we know that they're most useful as inspiration on the sidelines.
Teams in this article:
Topics in this article: