Is Ichiro the most beloved player in history?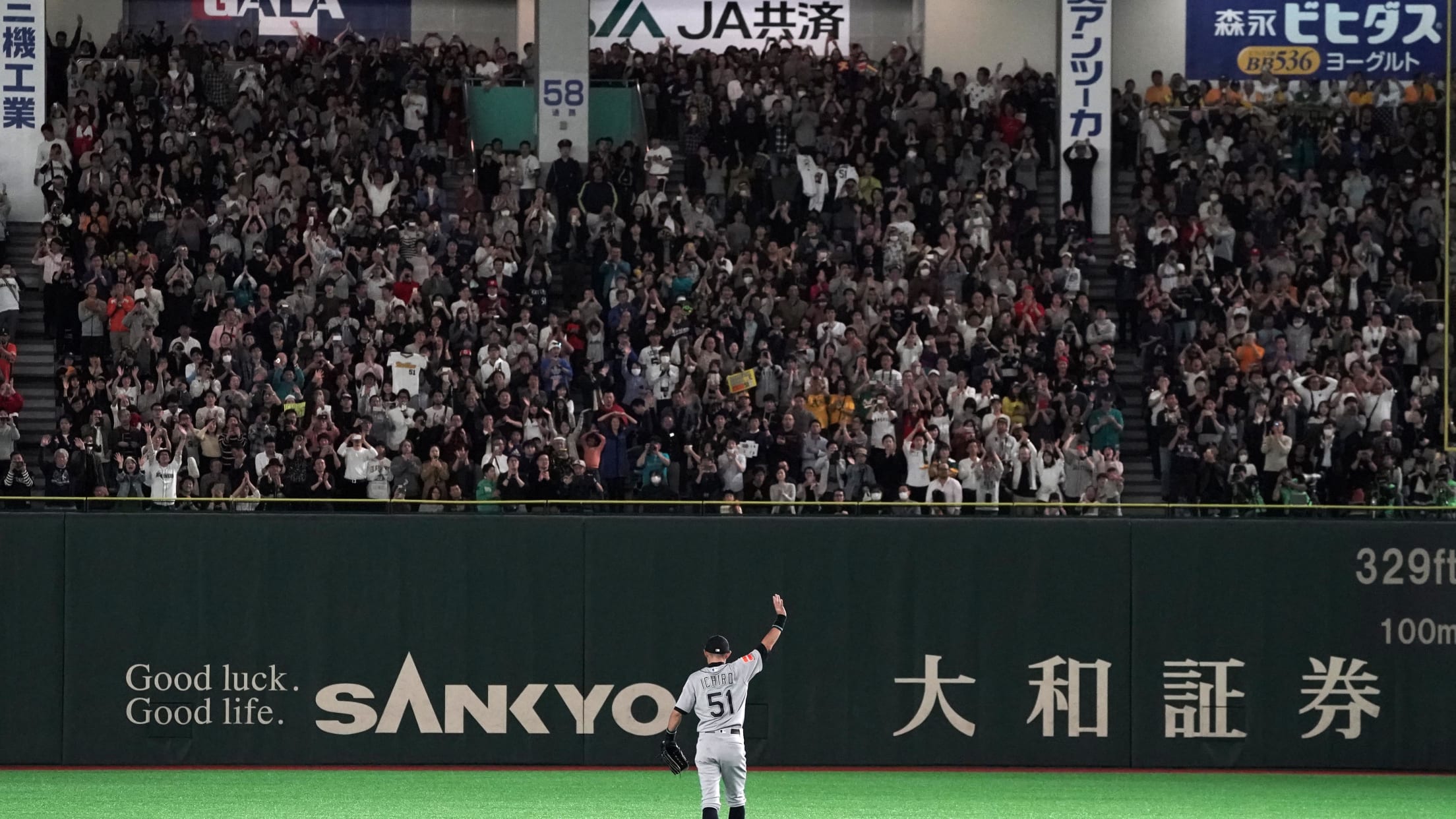 Ichiro has always been bigger than allegiance to a specific team. He garnered such widespread appeal, that his following transcended fanbases -- and oceans. At his peak, he was the type of guy who you always made sure to go see when the Mariners came to town, the type of player whose jersey you bought even if your favorite team was also an AL West rival. He never had enemies; no one ever hated him, or booed him, or wished him anything but success.
All throughout his heyday and, even in the recent twilight years, people on both sides of the Pacific cared passionately -- from a deeply emotional place that most people don't usually care about athletes from -- about Ichiro and all that happened to him. When he struggled to find a team last offseason before landing back with Seattle, we all worried for him. And when he returned to the Mariners and it became obvious that he would be able to end his career at home in Japan, we all celebrated with him.
His combination of unfettered joy for life, a sharp sense of humor and an intense, almost mystical commitment to his work has always been captivating. He has been compelling in such a uniquely universal way that resonated with people of different ages, nations and backgrounds -- a household name in homes all over the world, a sporting legend who made millions fall in love with the game of baseball. For all these reasons and more, I firmly believe that Ichiro is the single most beloved baseball player of all time.
There are obviously a handful of other players -- Ken Griffey Jr., Mariano Rivera, Hank Aaron, Babe Ruth, Willie Mays and Roberto Clemente all come to mind -- that belong in the conversation. But Ichiro, in my opinion, stands head and shoulders above the rest.
Who do you think is the most beloved player of all time? Vote in the poll below and if you think we left anyone off the list, let us know on Twitter @Cut4 and @CespedesBBQ.
Jake Mintz is the louder half of the Cespedes Family BBQ. Despite a torn UCL in his right elbow, he still finds a way to tweet excessively during baseball games.
Teams in this article:
Players in this article:
Topics in this article: