Justin Bieber sure seems to be a fan of a lot of different baseball teams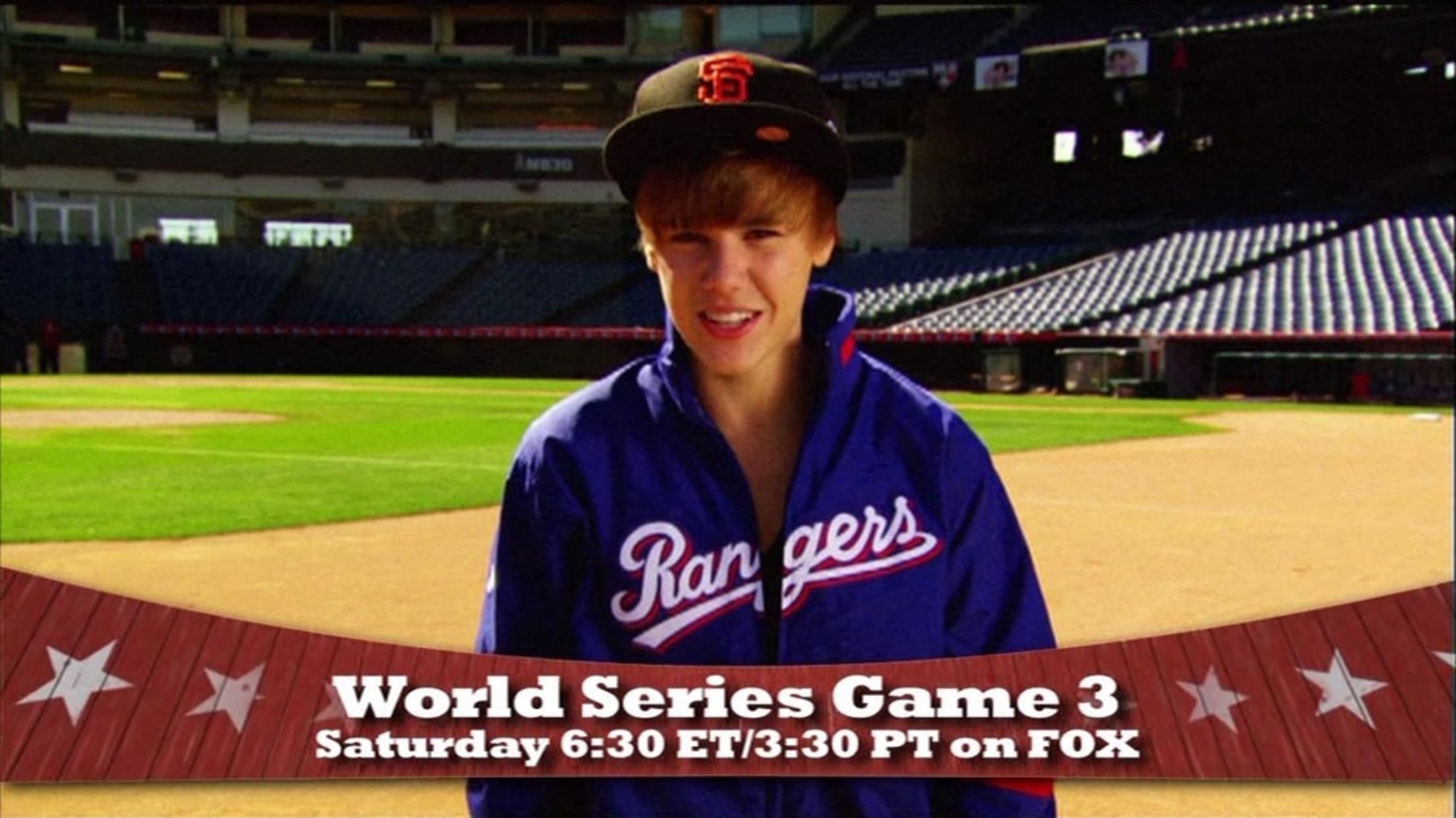 Over the weekend, Indians pitcher Shane Bieber discovered an unfortunate -- yet totally understandable -- typo on the back of his baseball card. It turned out that the 2019 All-Star Game MVP was momentarily confused for pop icon Justin Bieber.
Both parties took it in stride and Justin even expressed a level of affinity for his totally unrelated namesake:
I feel like we have a special connection https://t.co/fv80Lf8ABu

— Justin Bieber (@justinbieber) August 5, 2019
But is the connection really that special? The discerning (Justin) Bieber fan may recall his following statement regarding sports fandom:
I support all sports I'll put ANY jersey from ANY pro team if I'm whack for wearing jerseys they give me out of love then I'm Whack

— Justin Bieber (@justinbieber) June 5, 2017
Intrigued, I decided to investigate just where The Bieb's baseball allegiances lie, chronicling all the times he's repped a team in public. And when it comes to our national pastime, it appears that Bieber is, indeed, whack.
Of course, pandering to a bunch of different cities is part of the job of being a touring musical artist. When was the last time a band came to your town and said, "your city is great, but it's no New York?" It's never happened.
Still, Bieber takes it to another level entirely. I mean, when he debuted the music video for his song "Never Have I Ever" at the 2010 World Series between the Rangers and Giants, he represented both squads in one outfit.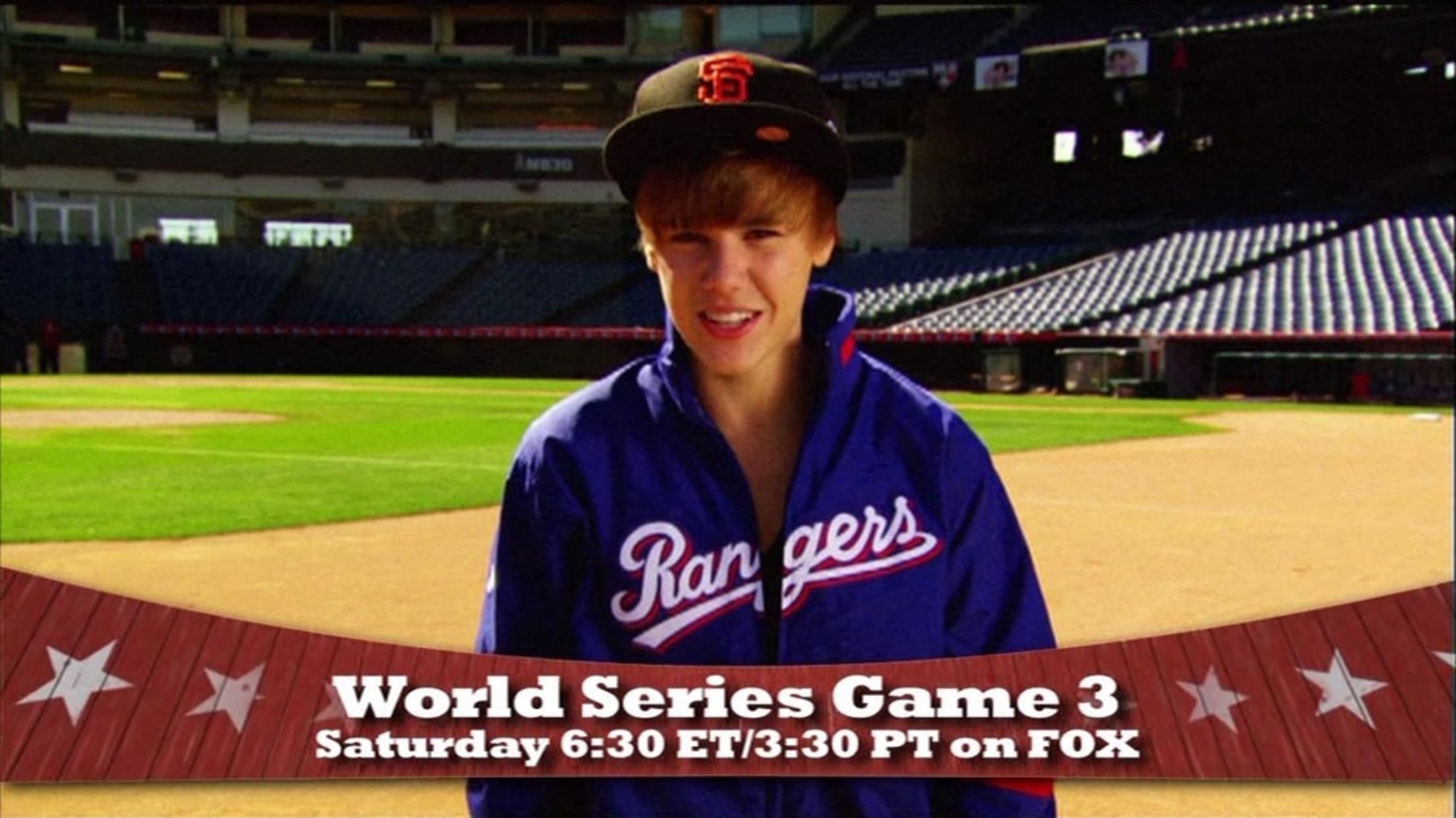 So, already, we've seen that Bieber has expressed preferences for three separate MLB teams. While his fandom may not run deeper, it certainly runs wider.
As a native of Canada, one of the least surprising aspects of his fandom is that he likes the Blue Jays -- at least as much as he likes any other team, that is.
TMZ photographs Justin Bieber wearing a @JoeyBats19 jersey. The Canadian singer was at Dave & Busters in Hollywood Saturday night #BlueJays pic.twitter.com/WT8a2BhQKl

— Richard Southern (@richard680news) June 11, 2017
However, that's not the only baseball jersey Biebs owns. After the Royals won the World Series in 2015, he wore their jersey for a show in Kansas City.
HE WORE A ROYALS JERSEY AND HOSMER WAS AT THE SHOW
LET'S GO ROYYYAALLSSS 👏🏼👏🏼👏🏼👏🏼👏🏼💙 #PurposeTourKansasCity pic.twitter.com/qSePrktdvL

— princess ana 🔑 (@Ana5HBiebvato) April 7, 2016
He's also thrown out a first pitch dressed head-to-waist in White Sox gear. And, we have to say, he looked pretty comfortable in their threads.
It should come as no surprise that Bieber is also a fan of the big market teams. Fred Durst had his iconic red Yankees hat in the late-90s, and Bieber's offering his take on that for the 2010's with a purple cap:
When will I ever see @justinbieber in his yankees hat again ♡#EMABiggestFansJustinBieber#EMABiggestFansJustinBieber pic.twitter.com/ph4mWA67PK

— Lourdes Caro (@JdbieberGar) October 13, 2014
Only a true baseball fan would go to a Los Angeles Kings game wearing a Dodgers cap:
great night. #hockey. love u @thatrygood #family pic.twitter.com/Lwrh0C5PJP

— Justin Bieber (@justinbieber) May 29, 2013
Now, there's nothing wrong with being a fan of multiple teams or even just baseball as a whole, but Bieber seems to be more aggressive with his divided loyalties than most. He's also been spotted in Angels and Braves gear at various points in his career.
That means he's expressed some preference for (at least) 10 MLB teams, a third of the league. So, I guess congratulations are probably in order. Justin Bieber is (sort of) a fan of your team!
Teams in this article:
Topics in this article: