Let's figure out what Klay Thompson was yelling at Christian Yelich at the Brewers-Cubs game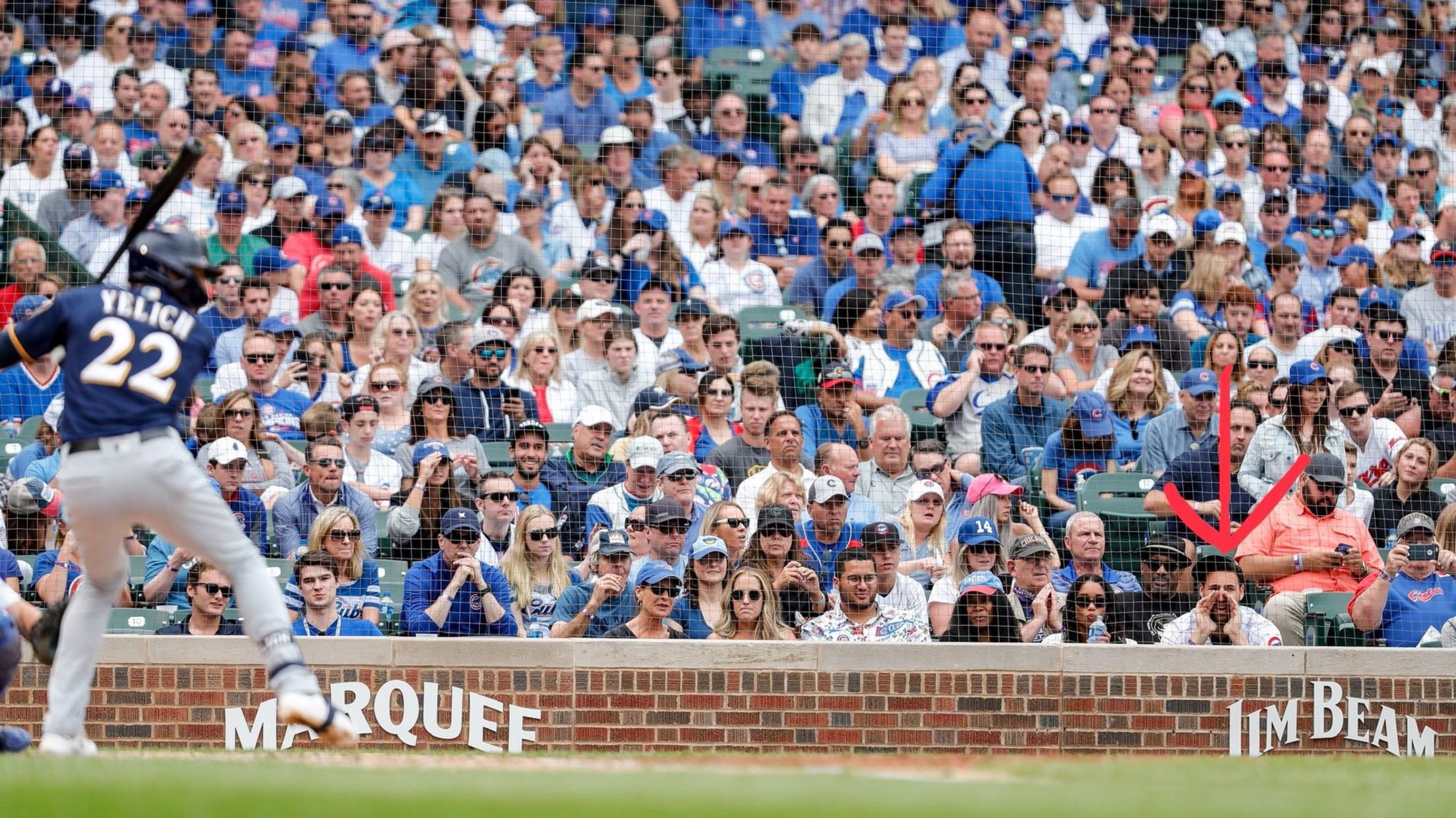 Klay Thompson is a man of intrigue. The Warriors star, who rains down three-pointers with authority and plays some of the meanest defense in the NBA, has been known to do all sorts of wild things in the offseason, from riding camels in Qatar to a variety of other endeavors that have absolutely nothing to do with basketball.
He's a worldly man, and this weekend brought him to the Friendly Confines of Wrigley Field for Sunday's Brewers-Cubs game.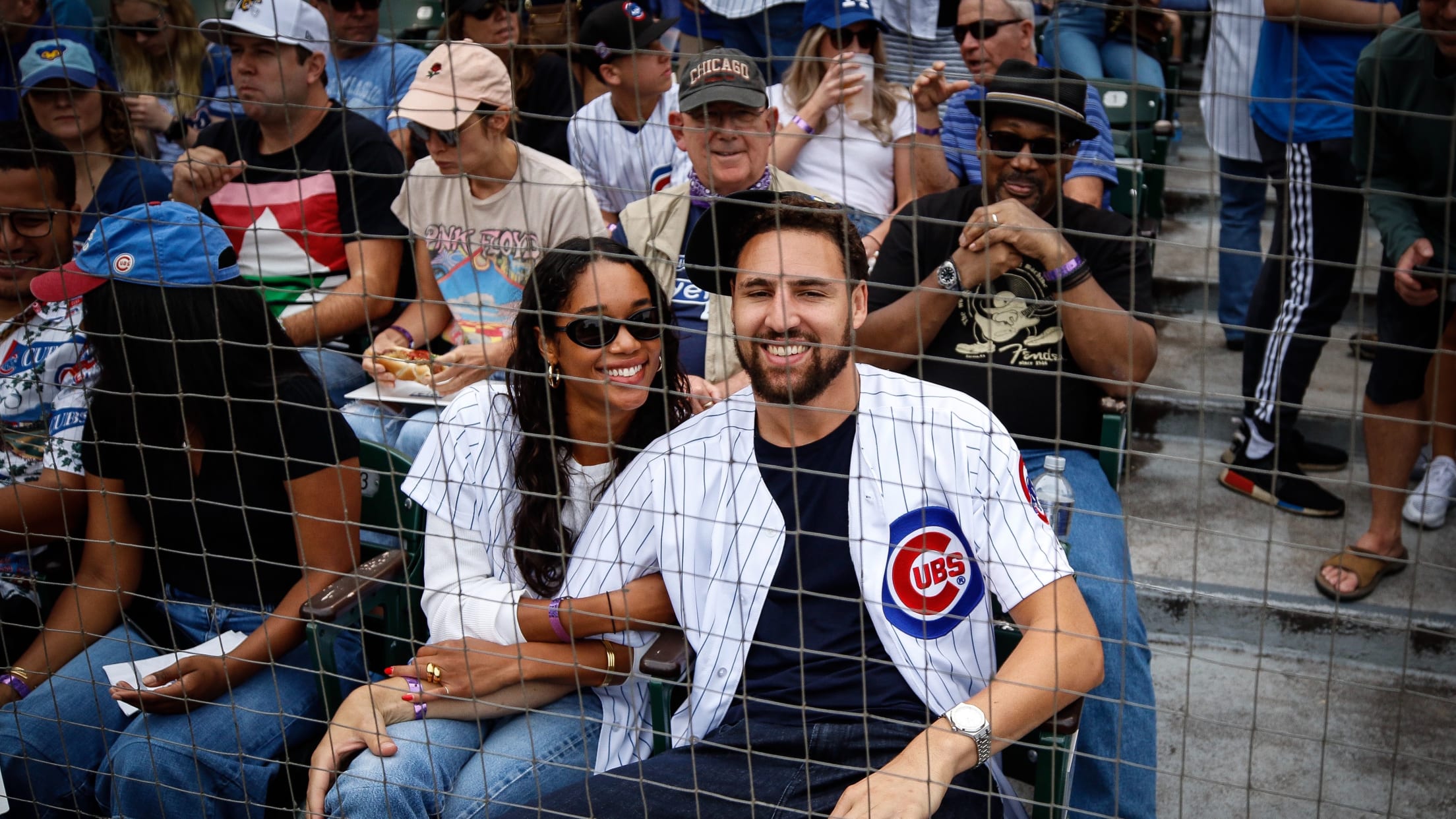 But Klay wasn't sitting here smiling all afternoon. In the photo below, it definitely looks like he's shouting in the general direction of Brewers superstar and reigning NL MVP Christian Yelich:
Is @KlayThompson heckling Yelich???😂 pic.twitter.com/vfK9L7GmP5

— Subscribe to Cut4 on YouTube!!!! (@Cut4) September 1, 2019
At this point, seeing evidence of Thompson's focused outburst toward Yelich as he stands at the plate awaiting a pitch, I think it's important for us to figure out just what he's saying. There are a number of options:
"Hey, Christian! You're really, really good at baseball."
This one's pretty likely, I'd think. Game recognizing game and all, Klay's one to notice top-tier talent when he sees it. Or, maybe:
"Hey, Christian! Better keep it up or Trayce is gonna come for your job!"
Possible, but I'm not sure -- considering Klay's baseball-playing brother, Trayce, is currently looking for his next team.
"Hey, Yelich! Loved that 'Relax, Roxane' thing!"
Now, THIS one I think is definitely possible. As an NBA superstar, Klay has to deal with his number of haters -- playing for the Warriors as long as he has, he knows all about that, and just a few days ago Yelich started a meme with his own shutdown of a social media hater who fired off critiques of his partially-nude magazine spread. Speaking of that ...
"In case you were wondering, my ACL rehab is going great!"
Thompson went down with an ACL tear during the Warriors' NBA Finals loss to the Raptors, and he's currently going through the rehab process that will keep him out until late in the upcoming season. Maybe he was giving Christian a quick update on his progress?
"Loved your MVP photo with Giannis, man!"
This one has potential -- since Milwaukee is the place to be for league MVPs lately, with Yelich dominating baseball and the Bucks' Giannis Antetokounmpo dominating the NBA as well.
"Christian, how can I get in The Body Issue?"
Thus far, Klay has not made an appearance in The Body Issue, though fellow NBA icons Blake Griffin, Serge Ibaka, Kevin Love, DeAndre Jordan, Dwyane Wade, Isaiah Thomas and Chris Paul have. Maybe Klay wanted some pointers in case he gets his own photoshoot in the future.
"Hey, Yelich! My seats are really good! I'm closer than KD was in Los Angeles!"
I mean, seriously. Right behind home plate, first row -- a few rows closer than Thompson's former teammate Kevin Durant was for the Yankees-Dodgers series in L.A. last week, not that anyone's drawing comparisons or anything.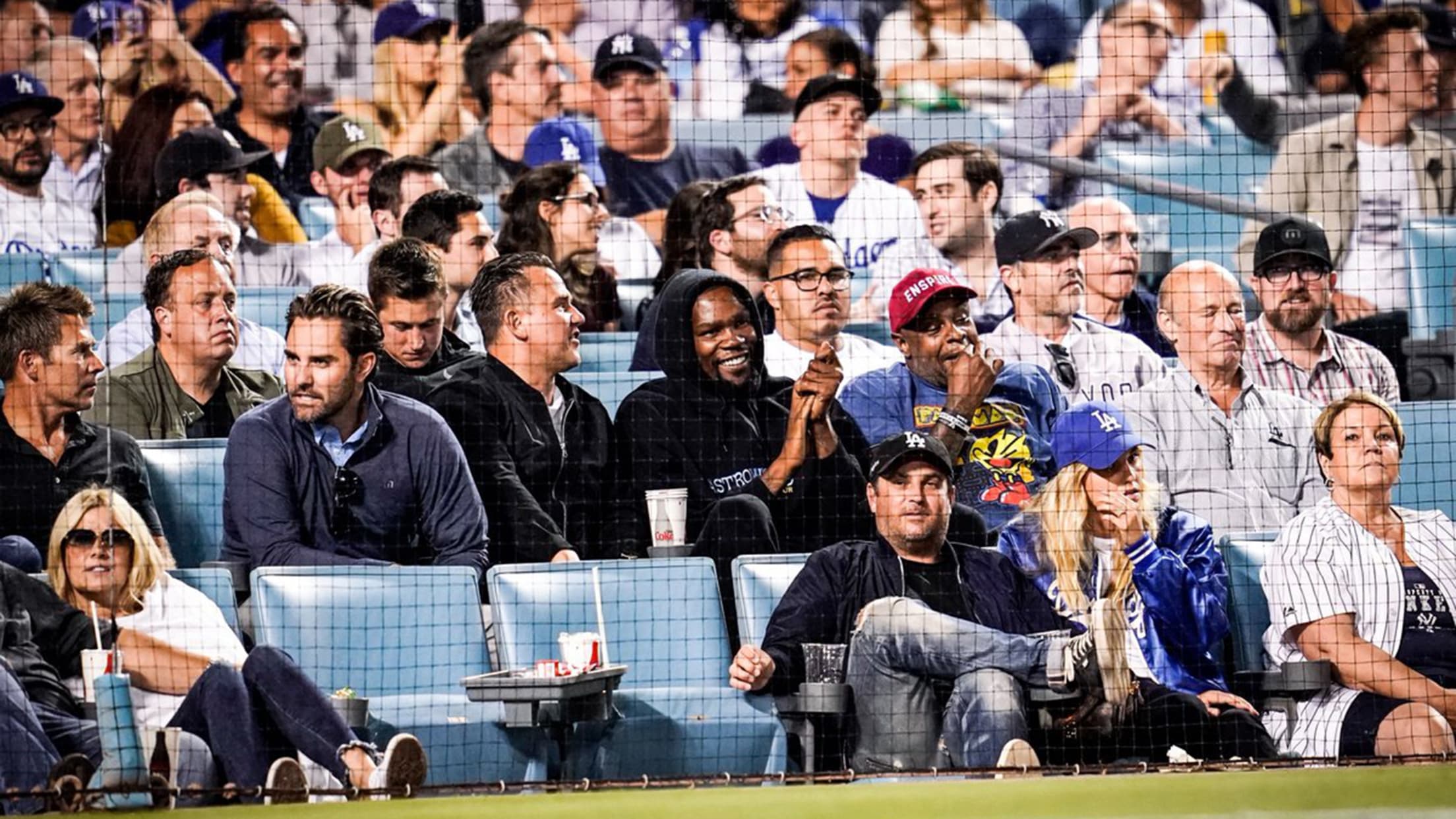 Let's put it to a vote. What do you think Klay was saying to Christian from near the on-deck circle? We may never know, but at least we have our imagination, right?
Teams in this article:
Players in this article:
Topics in this article: