After another miraculous weekend, it's obvious: These Mets are in possession of some actual magic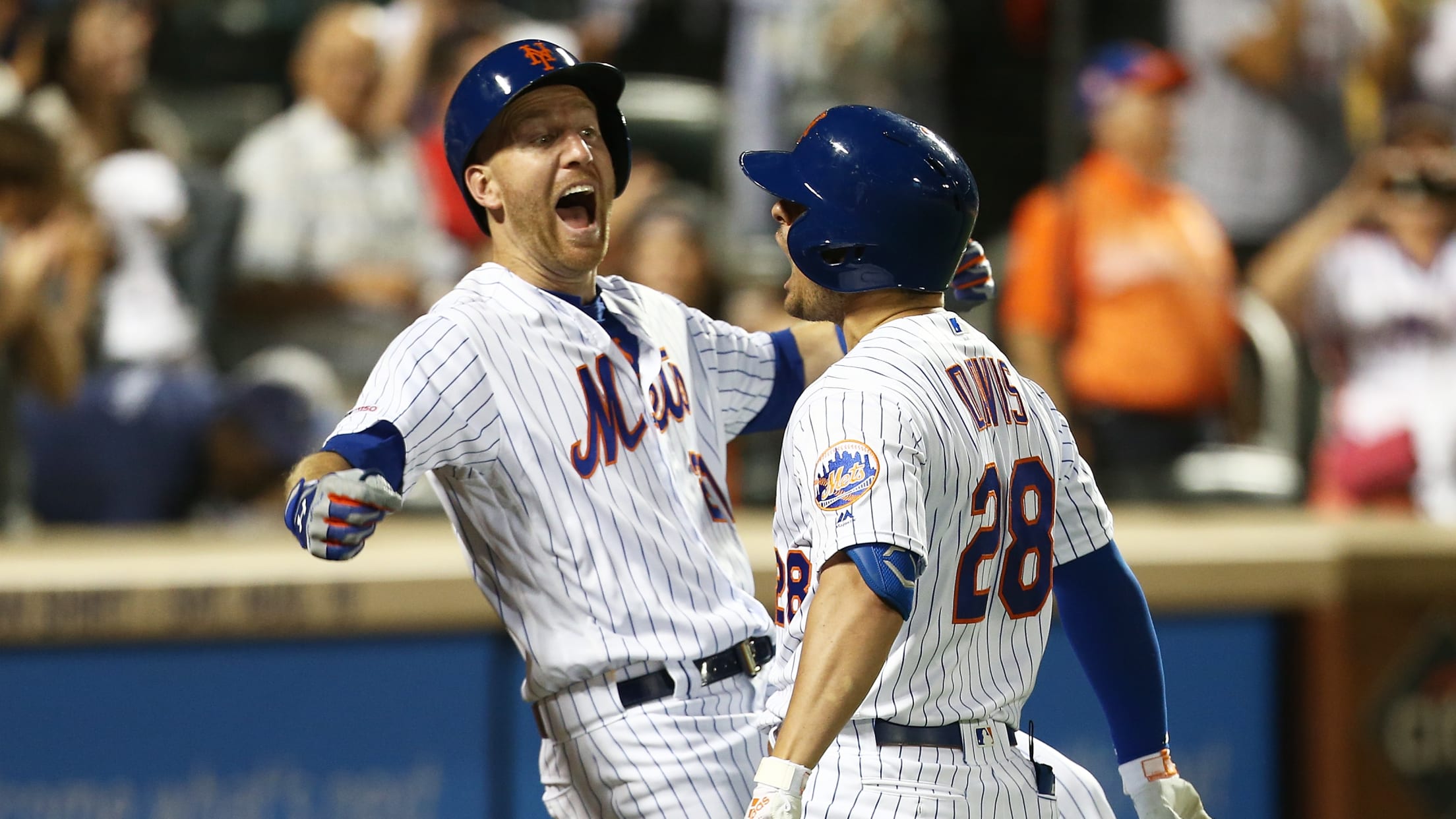 There's something in the air, something supernatural that can't be explained. Maybe it even has something to do with ley lines, because it all seems to point to Citi Field: The 2019 Mets have become an unstoppable juggernaut that can only be explained through the acquisition of some source of power unknown by science.
The team has been blisteringly hot. Entering the weekend, they had won 13 of 14 games and had thrust themselves back into a postseason race that had seemingly left them behind. That's fine -- this is baseball; teams get hot, weird things happen.
But then the Nationals came to town this weekend. The Mets should have been swept. They trailed every night and all seemed lost ... for the first seven innings. Their postseason dreams should've died. Instead, something intervened.
On Friday night, the Mets entered the ninth behind, 6-3. They had yet to win a game in which they trailed after eight innings. It had been almost four years since the last time they erased a three-run lead in the ninth inning. But they rallied, with Jersey native Todd Frazier blasting a massive home run to tie the game. I'm not sure who was more excited: Frazier or the fans.
A Michael Conforto single later in the inning won the game, which meant his shirt was soon ripped off thanks to Pete Alonso's polar bear strength:
When polar bears attack. 🤣 #MetsWin pic.twitter.com/AWC0wbVYVf

— New York Mets (@Mets) August 10, 2019
OK, a wildly improbable comeback to add yet another win to a wildly improbable hot streak. Weird, but again -- this is baseball we're talking about.
Except New York did it again the next night. They were, again, trailing, this time 3-2 in the eighth inning. Luis Guillorme, a man without a big league home run to his name, stepped to the plate. And because some kind of Albus Dumbledore is out there awarding points to baseball's Gryffindor, he promptly launched a home run to tie the game.
One error -- or should we say supernatural phenomenon? -- and a sacrifice fly later, the Mets had another win -- their eighth in a row and their 15th in 16. This is not normal or expected. Just look at the fans in the stadium, losing their absolute minds. Look at the players on the field, experiencing a revelry you see during religious awakenings and summertime music festivals.
Where did all of this come from, except some supernatural source? Earlier in the summer, this team looked to be a laughingstock, a team whose high expectations had turned into a madcap comedy. Yoenis Céspedes wouldn't play in a single game after falling in a hole on his ranch. Edwin Diaz was acquired and couldn't close out the ninth, while Robinson Canó was pilloried for not hustling ... and then injured himself when he did run out a ground ball. There were reports of infighting between the front office and the manager.
Now, though, this is a team of destiny, in the midst of a run that's going to be adapted into an instantly iconic sports film in a decade or two. There are the brash veterans and superstar talents, the homegrown kids and guys you've never heard stepping up in big moments -- and, of course, the precocious youngster riding around town screaming "LFGM" like it was a type of spell.
In case it wasn't official before, it's official now. The Mets have a new hashtag: #LFGM (@Pete_Alonso20) pic.twitter.com/MzUXPmAk1g

— Steve Gelbs (@SteveGelbs) August 6, 2019
The magic doesn't even stop at the ballpark. You can feel it in the streets. The Yankees are running away with the AL East and should top 100 wins, but it's the Mets that everyone wants to talk about. Fans are flocking to the stadium, and when you wait for the subway, it's the team from Queens that is on everyone's lips.
They may be a game out of the second Wild Card spot right now, and while they have a strong core, they don't necessarily look as loaded as the powerhouse Dodgers or Astros. But while those teams are good, they don't have whatever forces are at work here. Whether it's Mercury in retrograde or there's just some old school witchcraft happening under the bleachers, it all seems to be whispering the same thing: "Mets: 2019 Champions."
Michael Clair writes for MLB.com. He spends a lot of time thinking about walk-up music and believes stirrup socks are an integral part of every formal outfit.
Teams in this article:
Players in this article:
Topics in this article: