Mike Moustakas displayed sportsmanship at its finest with his offer of sunflower seeds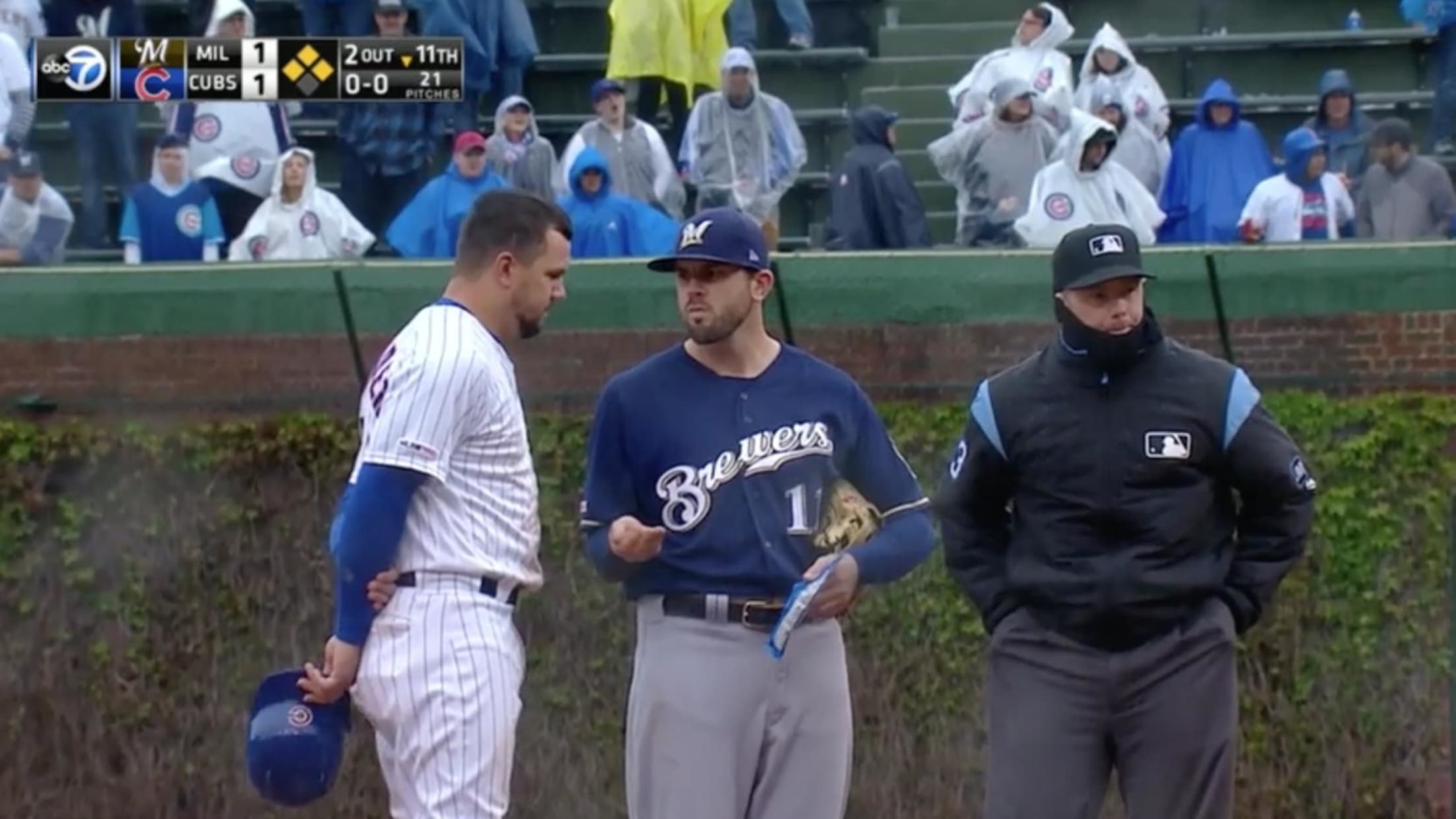 It's not news that baseball players like to hang out with each other. They love to catch up before games around the batting cage, during games at first base and after games for a quick bite to eat. One of the times they don't usually like to hang out is with the bases loaded in the 11th inning of a tie game between division rivals.
Brewers second baseman Mike Moustakas doesn't seem to feel that way. Despite the bases being loaded and Milwaukee and Chicago knotted up at 1, Moustakas still knew the polite thing to do when eating in front of someone is to share. So, the second baseman took a handful of sunflower seeds and offered them up to the Cubs' Kyle Schwarber.
Of course, the best part isn't this moment of kindness with the game on the line. It's how many seeds Moustakas doesn't get in his mouth. Hey, there's a reason they're not a great ballpark snack.
Michael Clair writes for MLB.com. He spends a lot of time thinking about walk-up music and believes stirrup socks are an integral part of every formal outfit.
Teams in this article:
Players in this article:
Topics in this article: