Mike Trout is better than every baseball player you have ever liked and possibly ever will like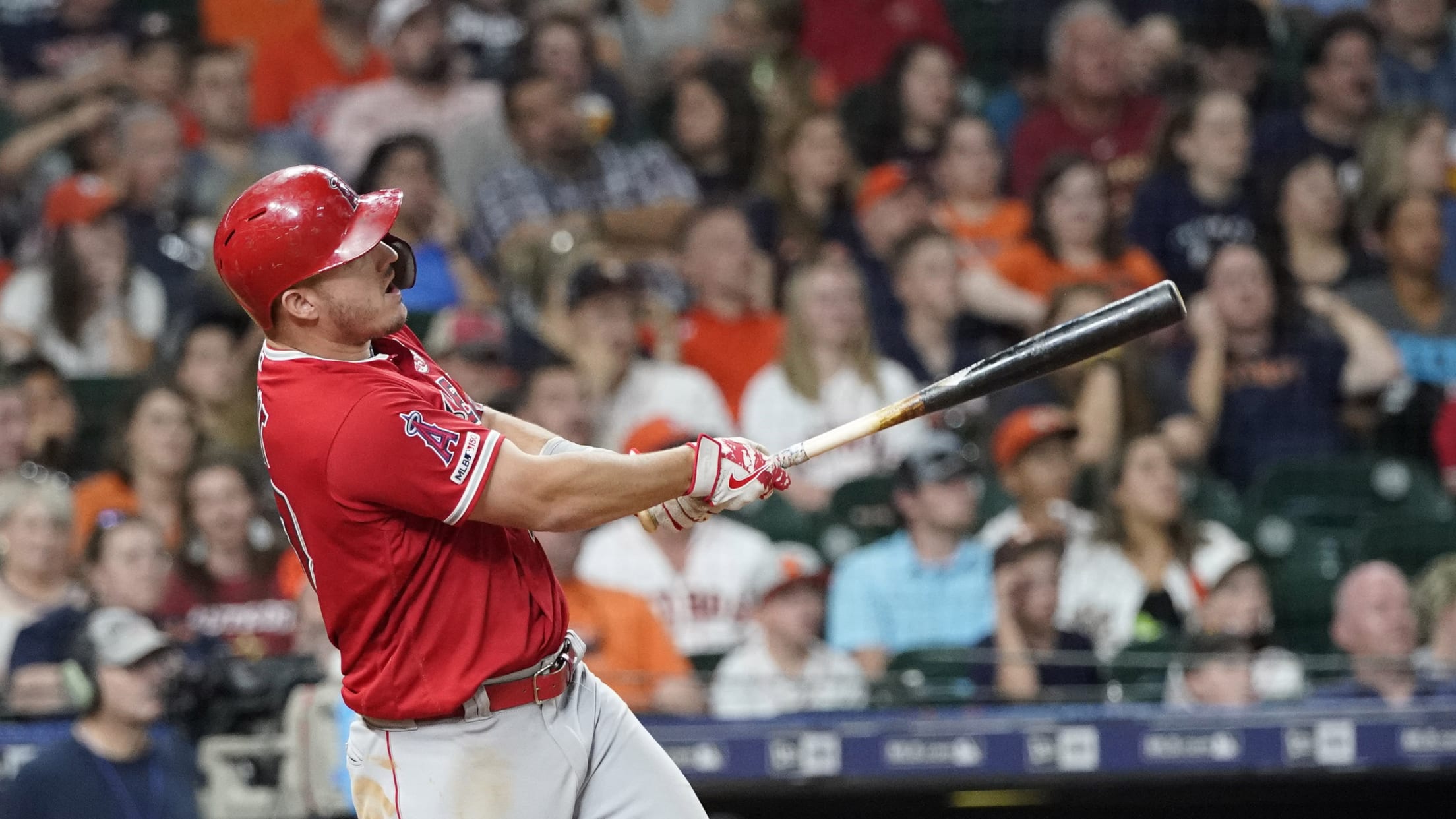 Mike Trout is the best baseball player in the world, and it's been that way for the last six or seven years. Nobody -- not Cody Bellinger, not Christian Yelich, not the man who only hits home runs -- is better. We've often said that because he doesn't have any equals in the game today, his only competition is baseball history.
And now, well, with a little more than a month to go in the 2019 season, he is also destroying that competition. All of your childhood heroes -- the guys you had posters of above your bed, the players you had dreams of being like when you grew up, the baseball cards you held onto in a glass case because you thought they'd be worth something someday -- they're all being devalued by a 28-year-old from New Jersey. A guy who's still currently playing and probably will be playing for the next 12 seasons. Maybe longer, who knows.
Over the weekend, Trout tied Derek Jeter in career WAR (wins above replacement). It's maybe the ultimate stat to determine how valuable a player is to his team -- turning all the tiny offensive and defensive numbers into one measurable amount. Jeter and Trout are both at 72.4 career WAR.
Jeter, a world-famous superstar in the 1990s and a potential first-ballot Hall of Famer, played 2,747 games over 20 seasons.
Trout has played just 1,183 in less than nine.
Trout's better than Manny Ramirez, Pudge Rodriguez and Harmon Killebrew. Killebrew hit 573 home runs but I kinda doubt he ever did this.
Trout could pass Hall of Famers Jim Thome, Frank Thomas and Reggie Jackson in overall value by the end of this season. All once-in-a-generation sluggers, all worse overall skill-sets than Mike Trout. Pretty sure none of those three did things like this multiple times on defense.
Joltin' Joe DiMaggio, considered an all-time great in his 13 big league seasons and a man whom our nation turned its lonely eyes to, will likely be passed by Trout next season. Maybe Simon and Garfunkel can get back together to make a new song about the Angels center fielder.
After DiMaggio, there's other inner-circle Hall of Famers like Nolan Ryan, Ken Griffey Jr. and Pedro Martinez on the list. Again, Trout just turned 28. He'll not even be 30 and already better than nearly every baseball player that's ever lived. All of your favorites, quickly, and quietly, passed over by the Fish God.
Trout's signed for another 11 years, and if he keeps up his current production, he may reach Barry Bonds and Babe Ruth territory. At that point, the thought will be, "Can there really ever be anybody as good?" No longer will we be telling tales about Babe Ruth's 500-foot home runs into alligator ponds, we'll be recounting the time Mike Trout won a home run derby left-handed. Scouts will bring up his name instead of Mickey Mantle's. There will be movies about him. There are already these weird hats.
Nobody is better, and nobody might ever be better, once Trout finally decides to step off the field for good. Winning a championship or two might help put him on an entirely different level, something he has time to accomplish (it took another all-time great Mike until his late-20s to get his first). But for now, just watch him all you can. Wait for him as he hits and fields and throws and runs his way past all of baseball's greatest heroes. He's coming for your favorite next.
Teams in this article:
Players in this article:
Topics in this article: