Which MLB team would dominate a baseball version of NBA Jam?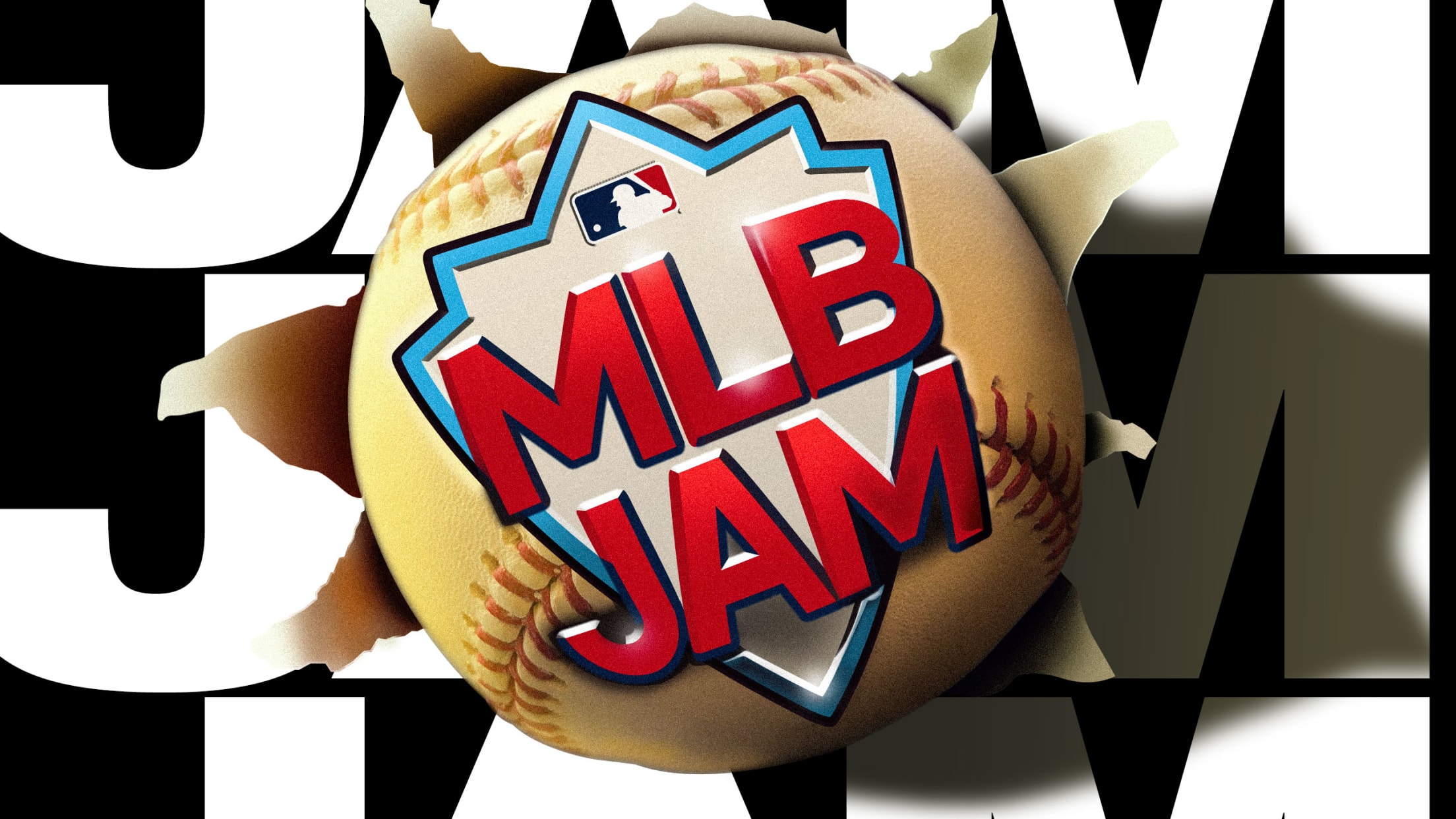 (Tom Forget/Jenny Goldstick)
If you were conscious at any point in the 1990s, the odds are good that you fell in love with NBA Jam: the legendary 2-on-2 basketball game in which your favorite players could soar 30 feet into the air, shatter the backboard at will and occasionally catch on fire.
It is, quite simply, one of the greatest sports video games ever made. But why should basketball get to have all the fun? The outrageous physics, the classic arcade aesthetic, the countless opportunities to humiliate your friends and loved ones -- baseball deserves a version of its own. (Heck, there's a perfect home run call already included.)
So we decided to imagine one. Welcome to MLB Jam.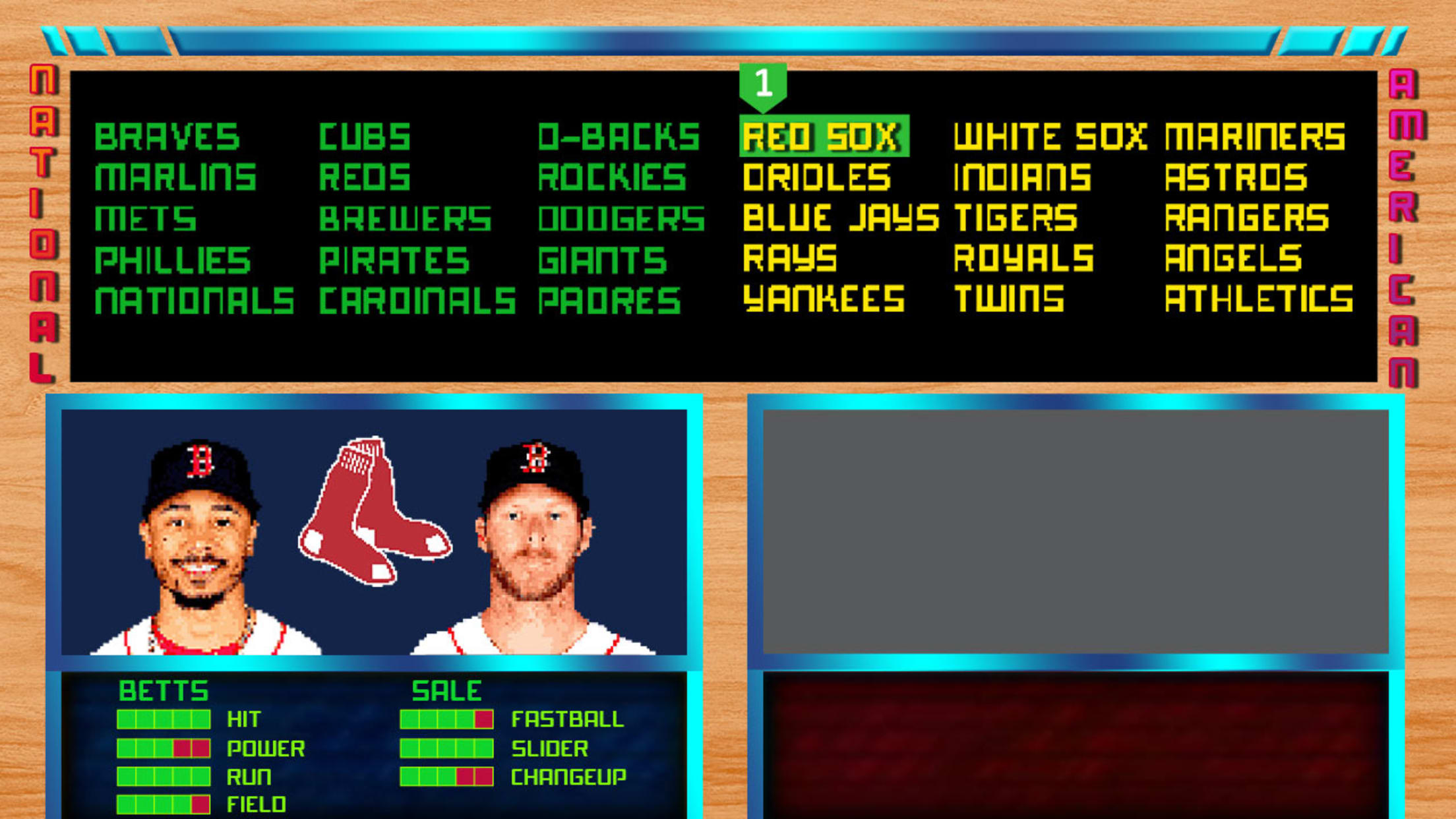 First, let's lay down some ground rules. Just like the original, each team consists of two players -- in this case one position player and one pitcher. Also just like the original, those two players are assigned a rating in several categories.
Take the Red Sox as an example. It's a loaded roster, but the whole "reigning AL MVP" thing -- plus the fact that he already jumps over walls like he's in a video game -- gives Mookie Betts the nod over guys like J.D. Martinez and Andrew Benintendi, while Chris Sale represents the pitching staff. As you can see in the graphic above, each position player is broken down into four skills: hit, power, run and field. Pitchers are given a rating for each type of pitch they throw.
And since we know you're wondering: Pick up two base hits (or two strikeouts) in a row and your player is heating up. Add a third, and you know what time it is.
So, out of all 30 MLB teams, which one would you most want in a 2-on-2, MLB Jam showdown? Are you going for the most well-rounded option -- like, say, Mike Trout -- or would Aaron Judge's gargantuan dingers be virtually unstoppable? We've broken down our rankings below; let us know what you think @Cut4.
30. Marlins: Caleb Smith, Jorge Alfaro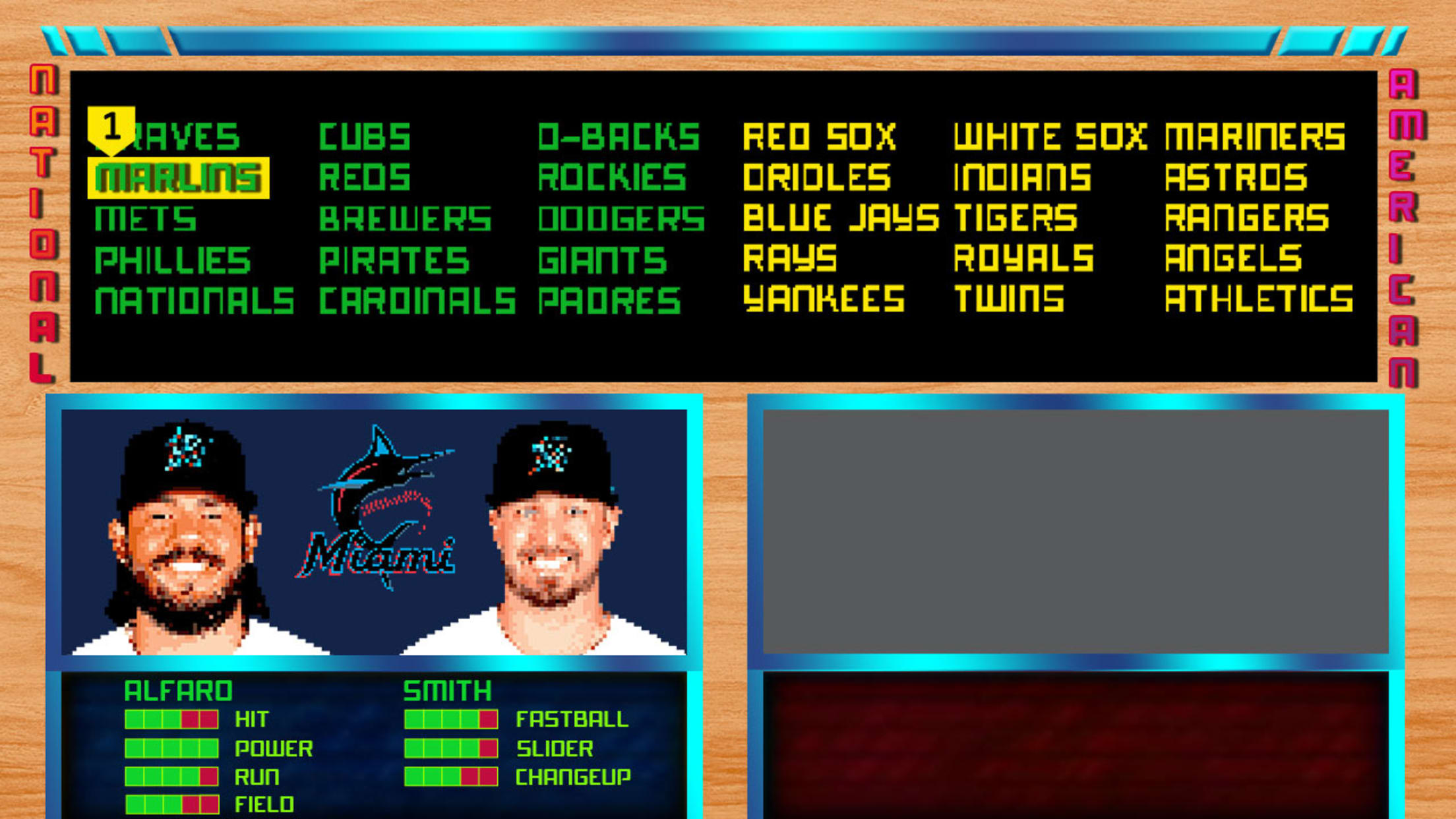 You may not have heard of Alfaro yet, but if you look up at the sky tonight the odds are pretty good that you'll see one of his homers soaring by into low orbit.
29. Orioles: Dylan Bundy, Trey Mancini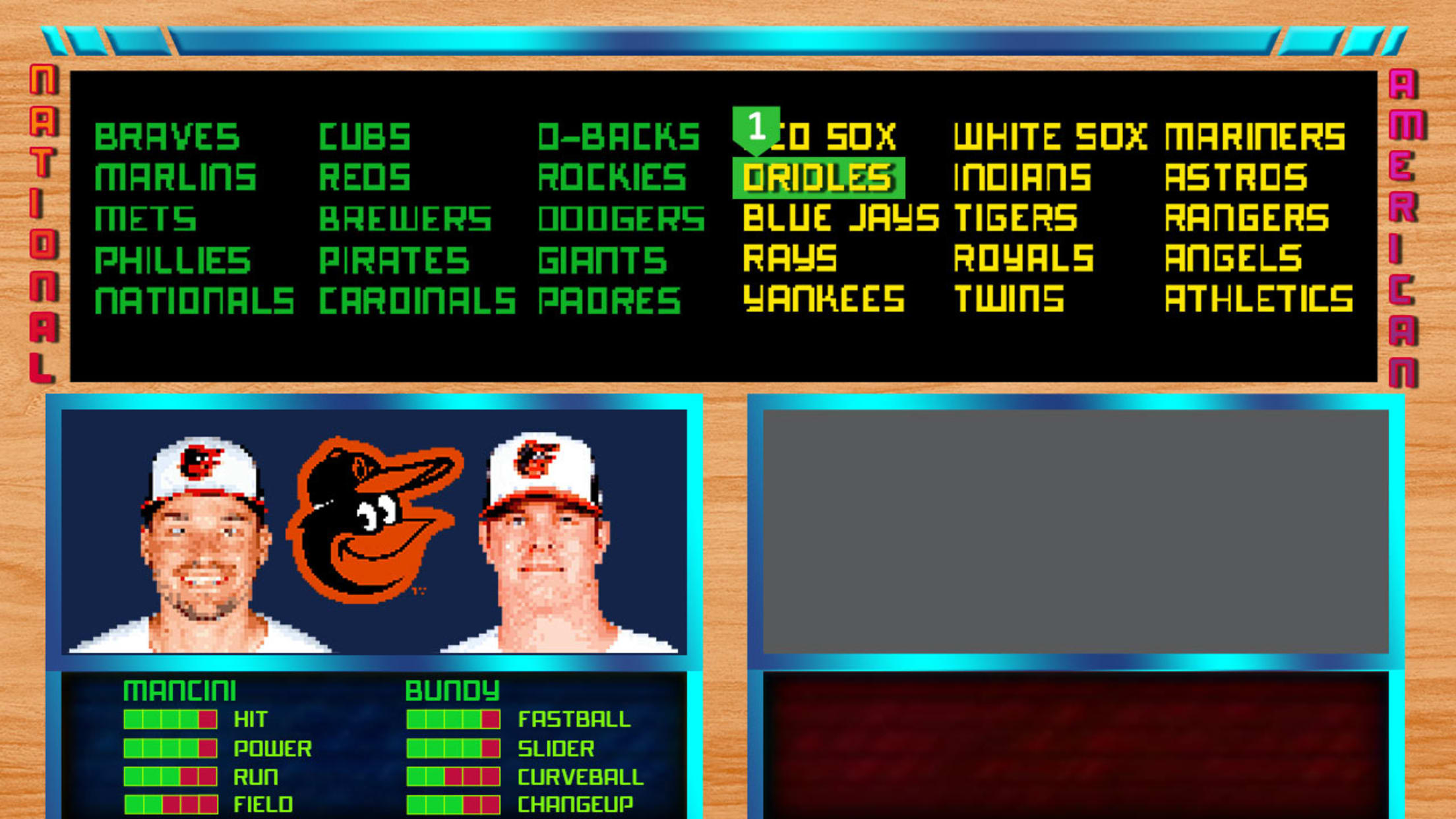 Not only is Mancini quietly in the middle of a big breakout year, but he also has the ability to make everyone around him better.
28. Royals: Brad Keller, Whit Merrifield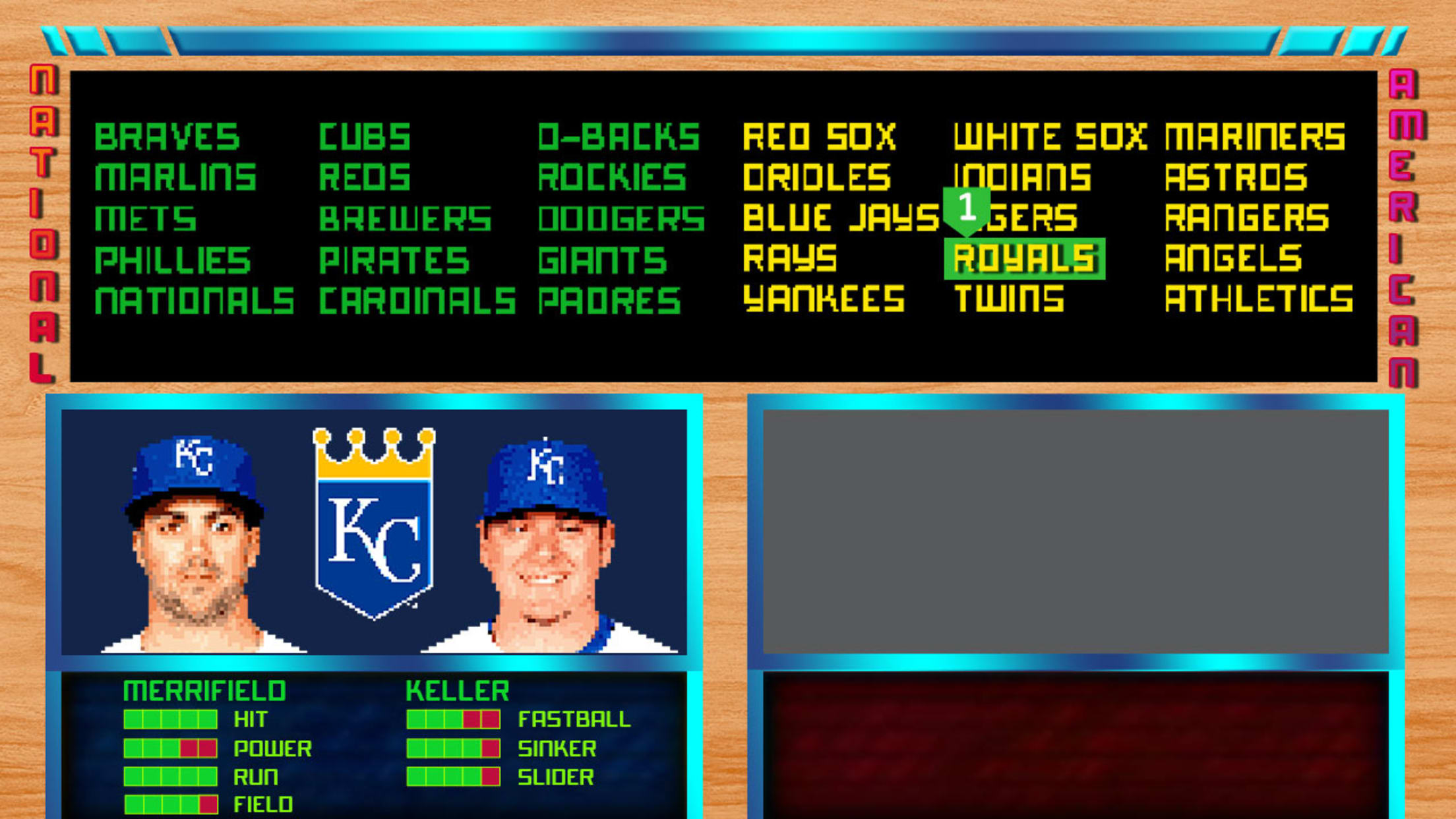 Between the speed -- he's got a league-leading nine triples so far this year -- and the slides, Merrifield could be low-key one of the most irritating players to deal with in the whole game.
27. Tigers: Matthew Boyd, Miguel Cabrera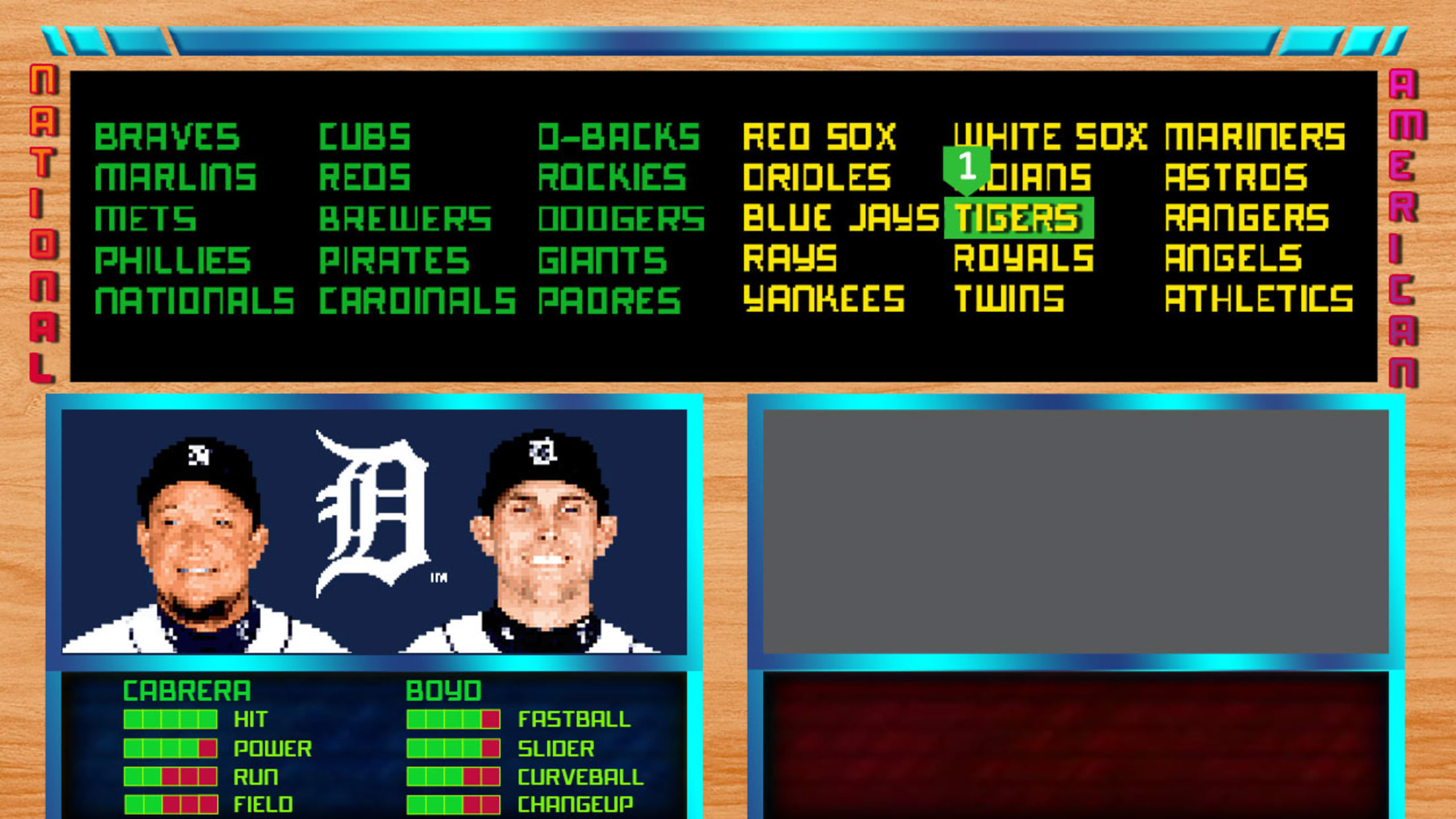 They may be 27th, but not too many teams give you the opportunity to play as a future inner circle Hall of Famer.
26. Mariners: Marco Gonzales, Daniel Vogelbach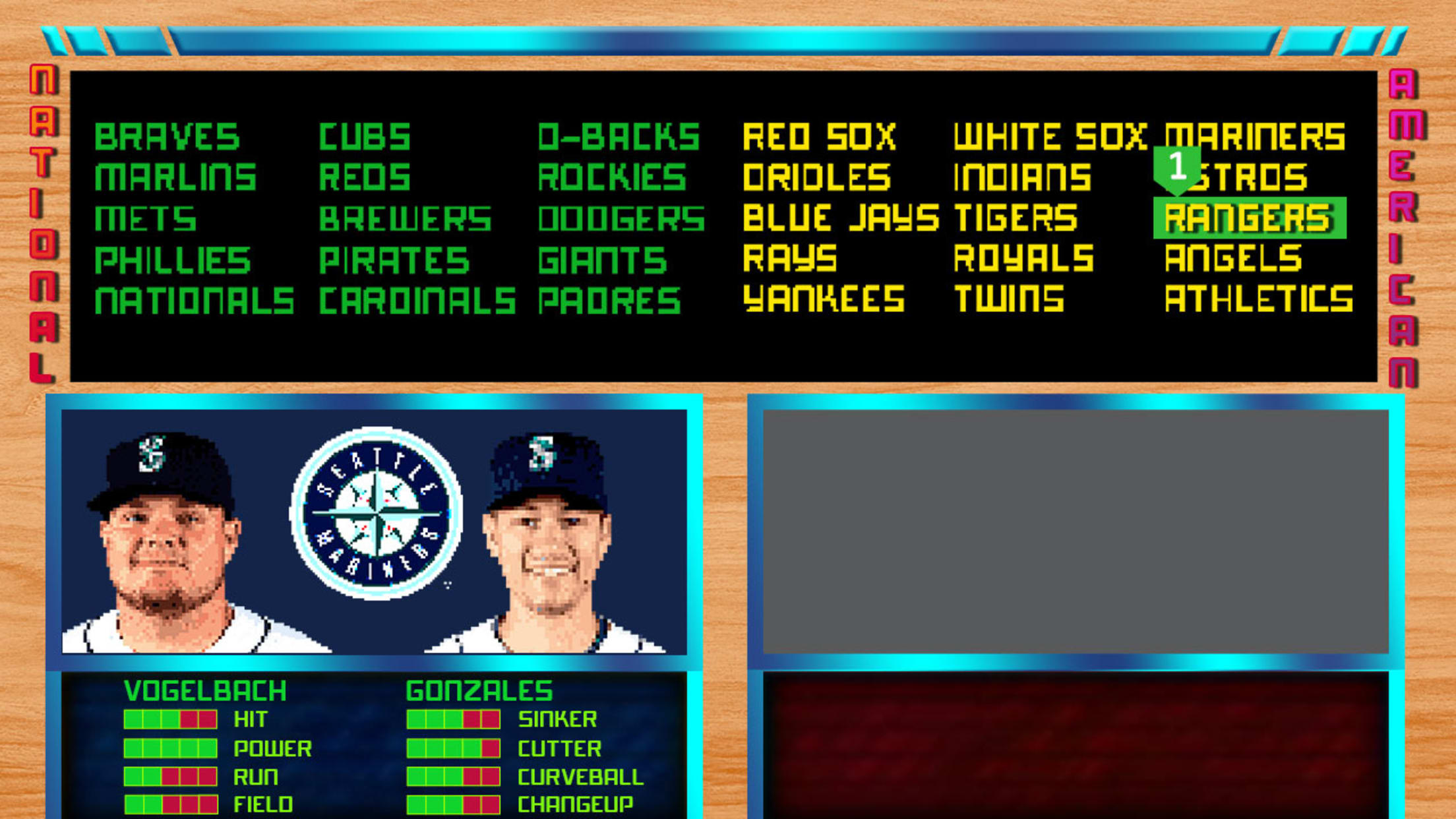 For those who have yet to be introduced to the baseball stylings of Dan Vogelbach: He is very large and can hit the ball a very, very long way.
Vogey went where few men have gone before. 🌔👨‍🚀

🔊👆 pic.twitter.com/HF1LlQfFcg

— Seattle Mariners (@Mariners) May 29, 2019
Seriously, what do you eat, Daniel Vogelbach?
25. D-backs: Robbie Ray, Ketel Marte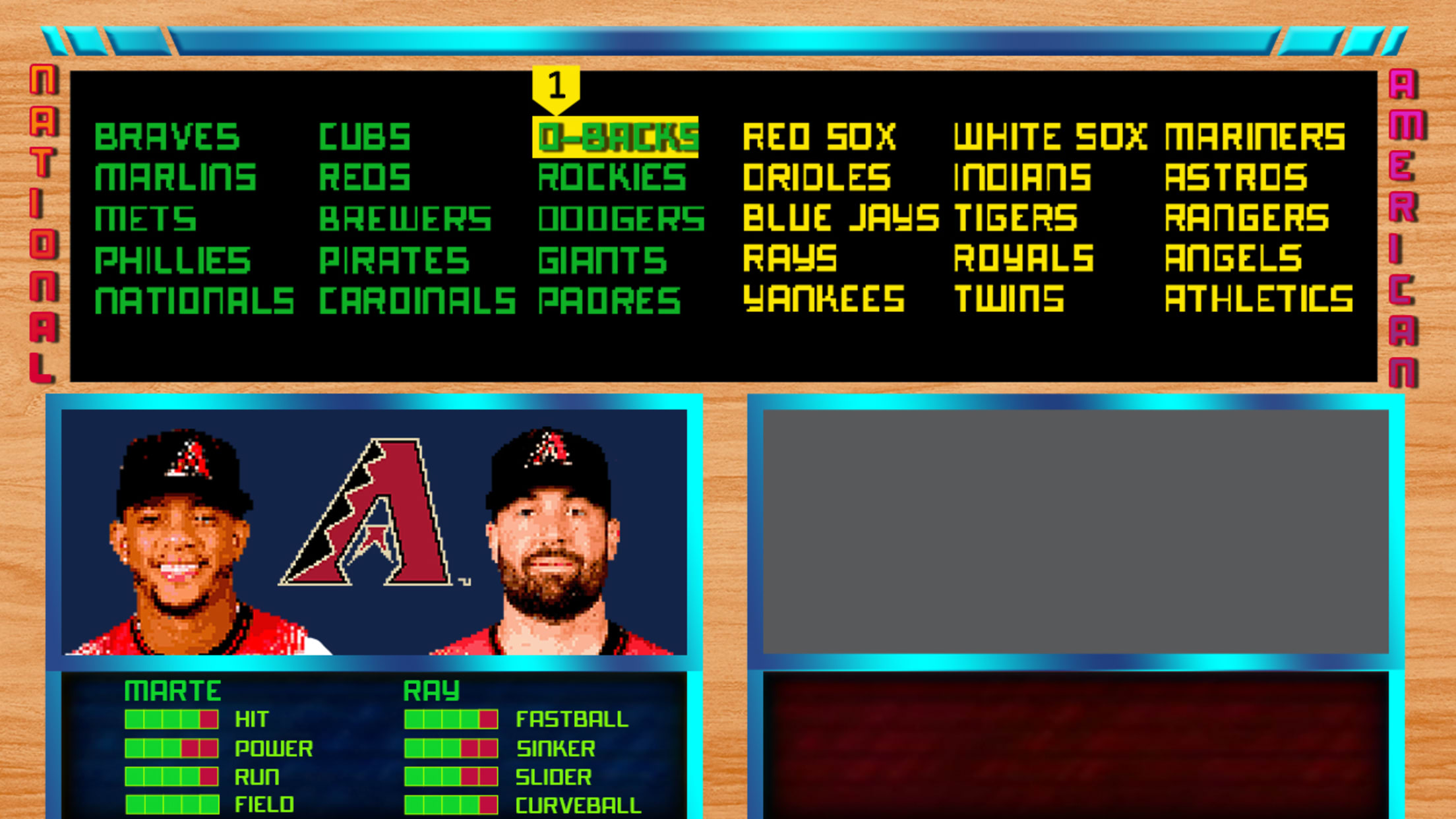 Ketel Marte represented the D-backs as a starter in the 2019 All-Star Game (and as a fashion icon on the red carpet). The decision to ship Zack Greinke to the Astros at the Trade Deadline means that Ray gets this spot, which is good, because we had no idea how we were going to render the Greinke mullet.
24. Giants: Madison Bumgarner, Buster Posey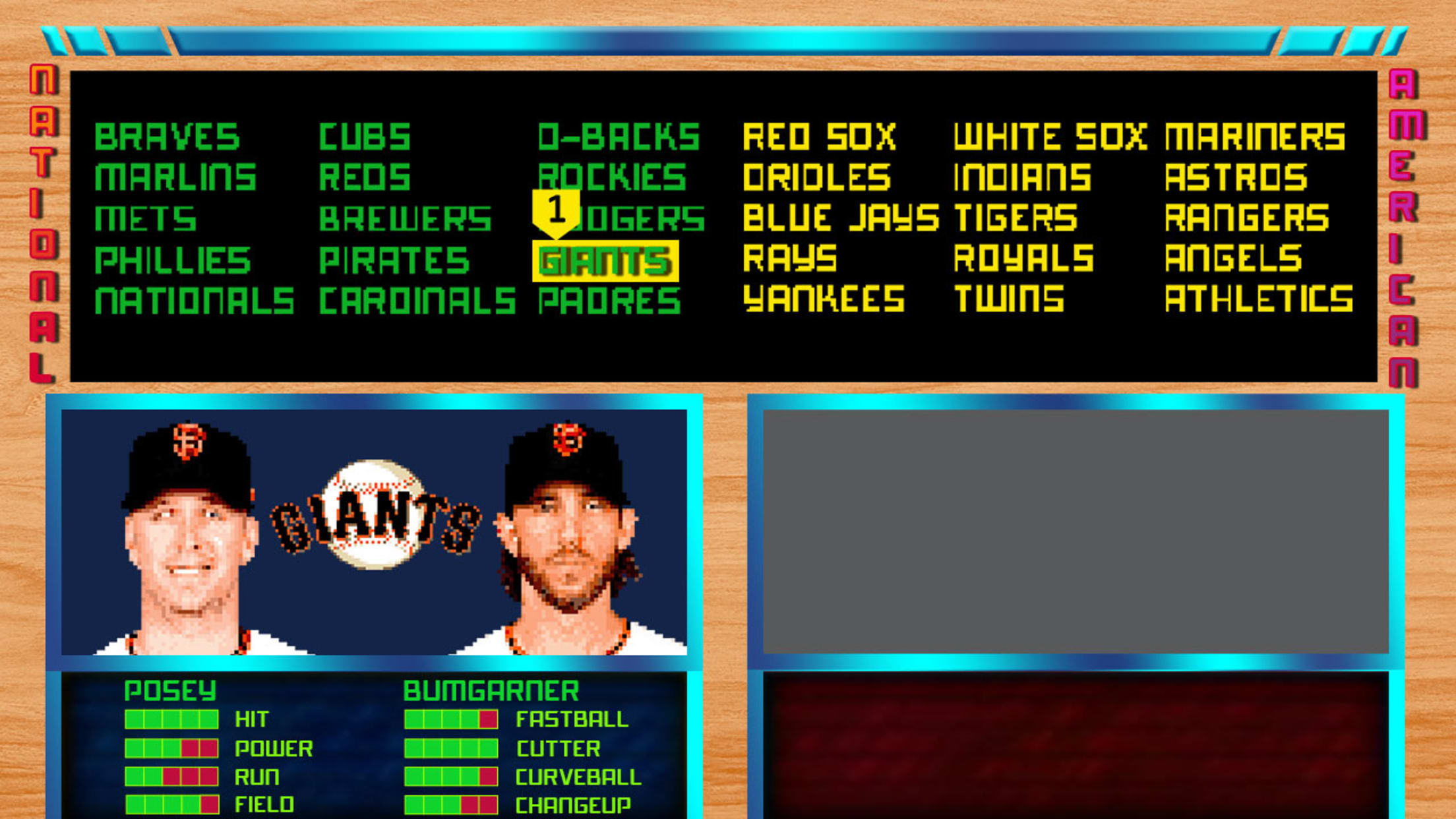 Sure, they would've placed a lot higher on this list a few years ago, but there's plenty of fun still to be had in glowering at everybody that dares to yell "boom shakalaka!" in your presence.
23. Pirates: Chris Archer, Josh Bell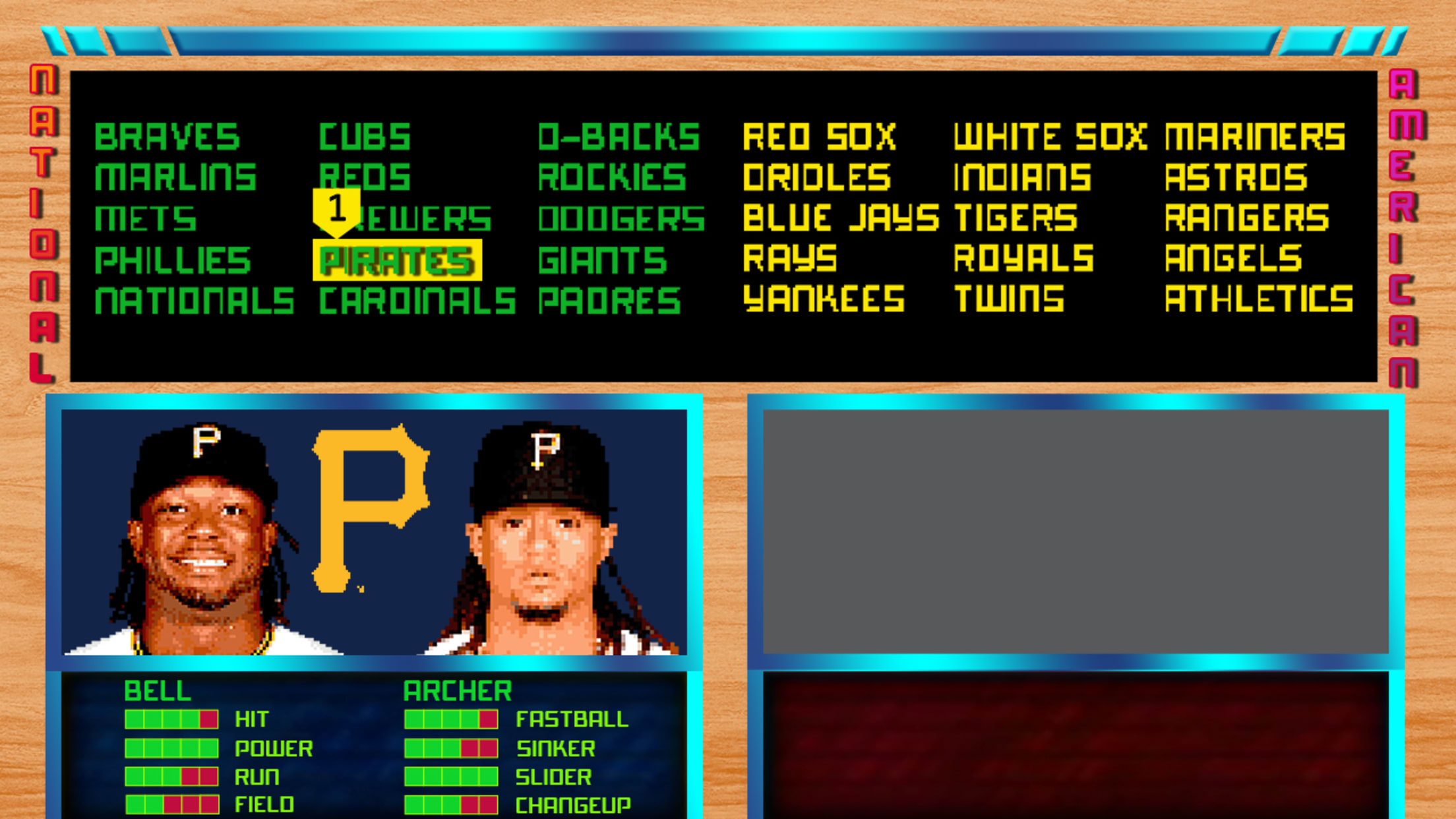 Half the fun of playing NBA Jam was using it as a means to troll your adversaries, and in addition to having possibly the strongest hair of any duo in baseball, there's no baseball player I would rather have on my side in a troll war than Archer. Plus, hitting dingers into bodies of water is a surefire way to get yourself on this list.
22. Cardinals: Miles Mikolas, Paul Goldschmidt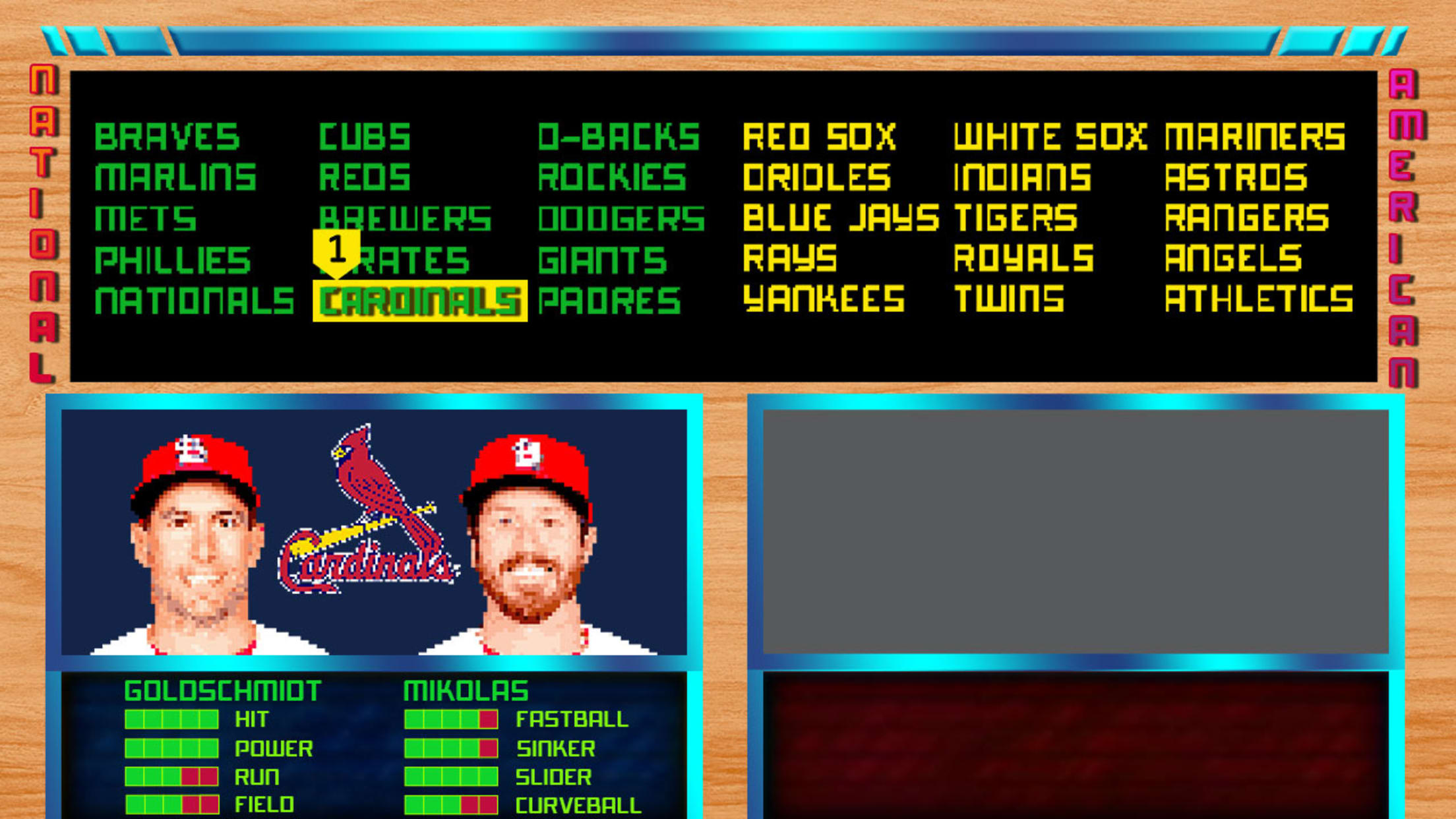 As great as this duo was last year, they've struggled a bit in 2019, and there's no one skill that really jumps out and grabs you.
21. Athletics: Blake Treinen, Matt Chapman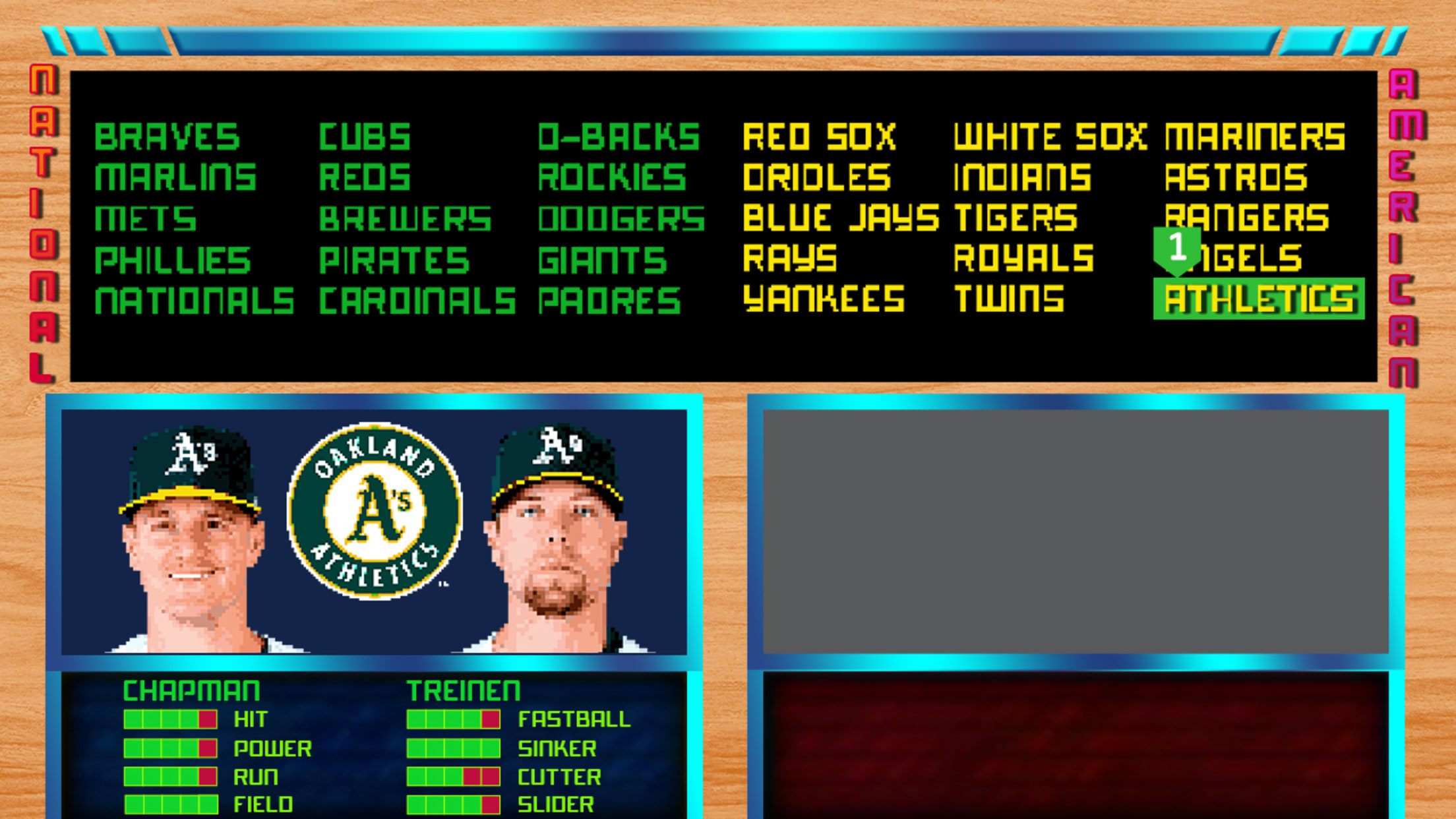 Matt Chapman is a two-way force, one of the best offensive and defensive players in baseball and a good bet to be one of the game's biggest stars in a few years. More importantly, though, we know he's got a Nintendo Switch handy.
20. Rangers: Mike Minor, Joey Gallo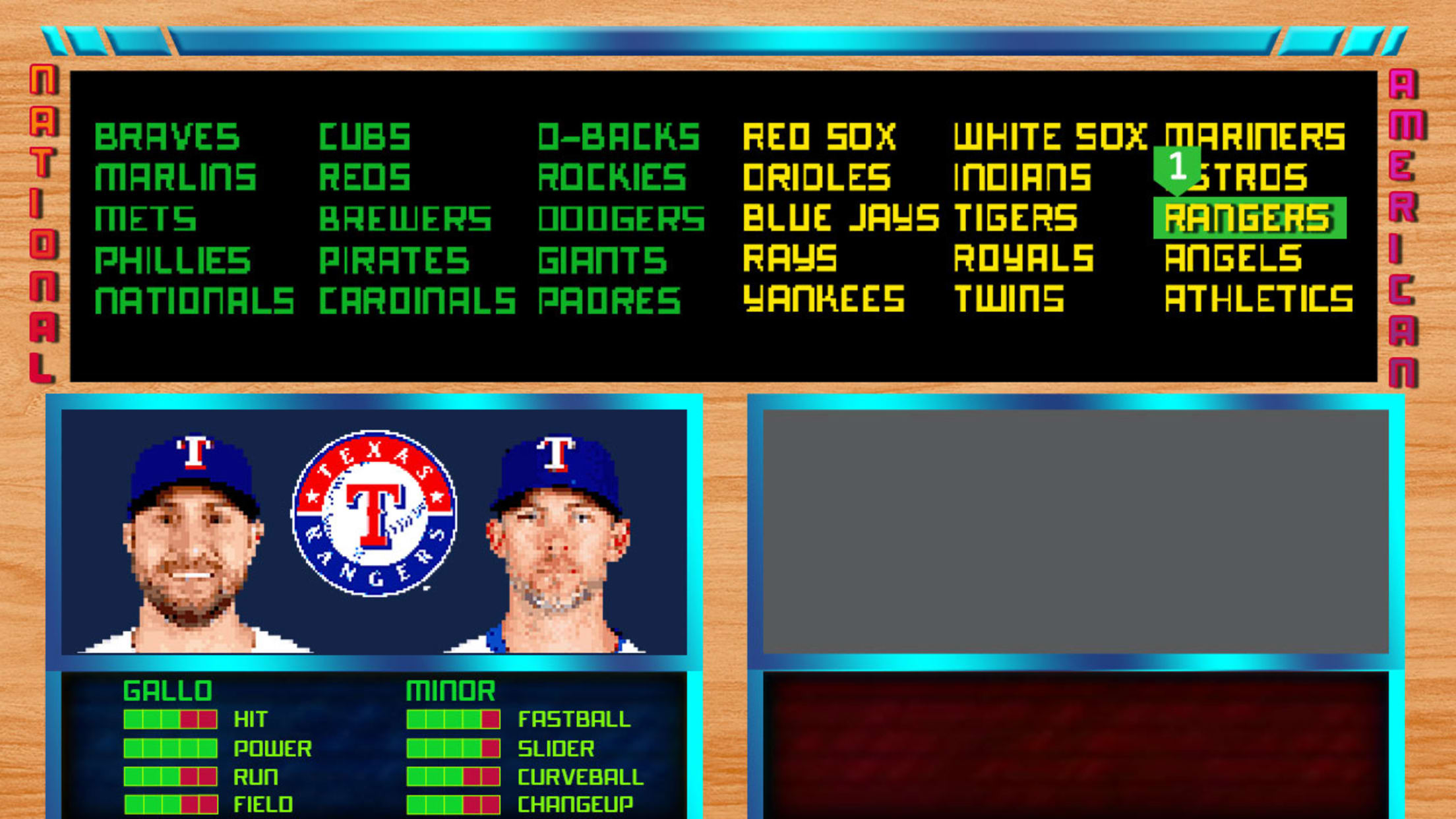 Not only is Joey Gallo one of the players I'd most like to swing for the fences (and beyond) with, he's also a candidate for the player with the most hilarious headshot.
19. White Sox: Lucas Giolito, José Abreu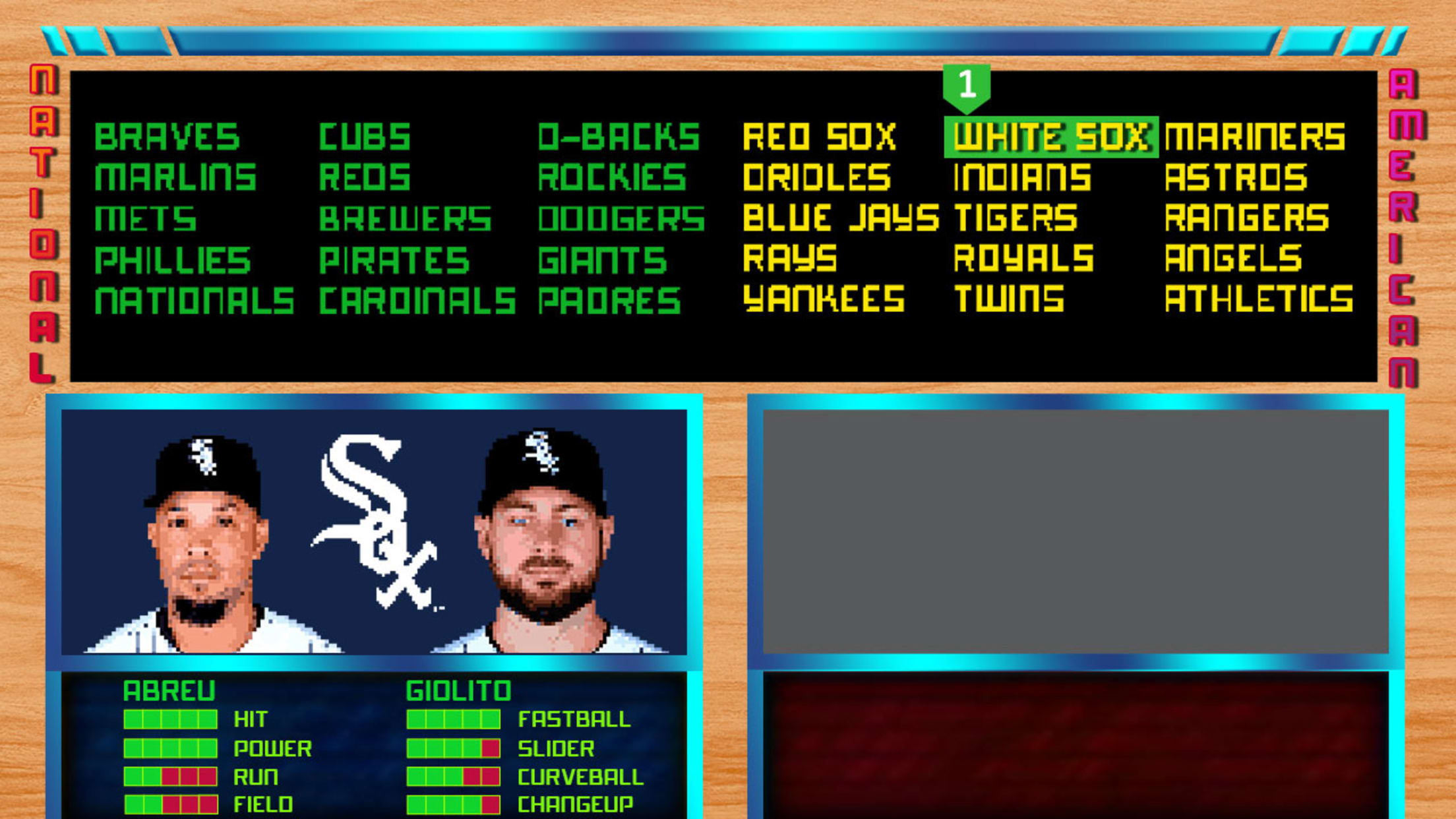 This would've been difficult to believe a few months ago, before Giolito went from potentially historic bust to dominant ace. Pair him with one of baseball's most reliable bashers and the White Sox are surprisingly fun.
18. Reds: Sonny Gray, Joey Votto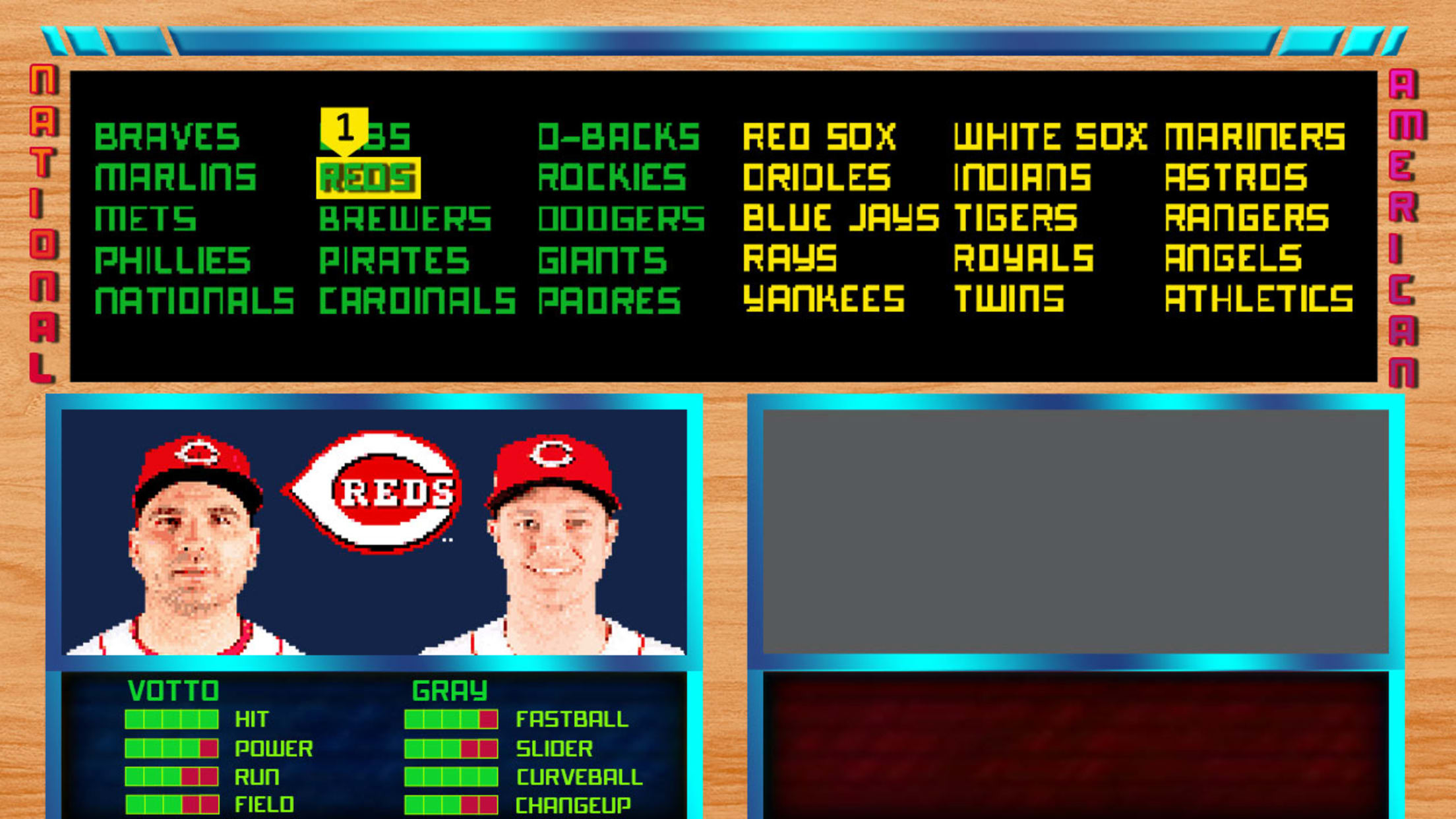 Fun fact: Enter the "up, up, down, down, left, right, left, right, B, A, start" code in the team selection screen and you'll unlock the ability to blow raspberries at fans as Joey Votto.
17. Rays: Blake Snell, Tommy Pham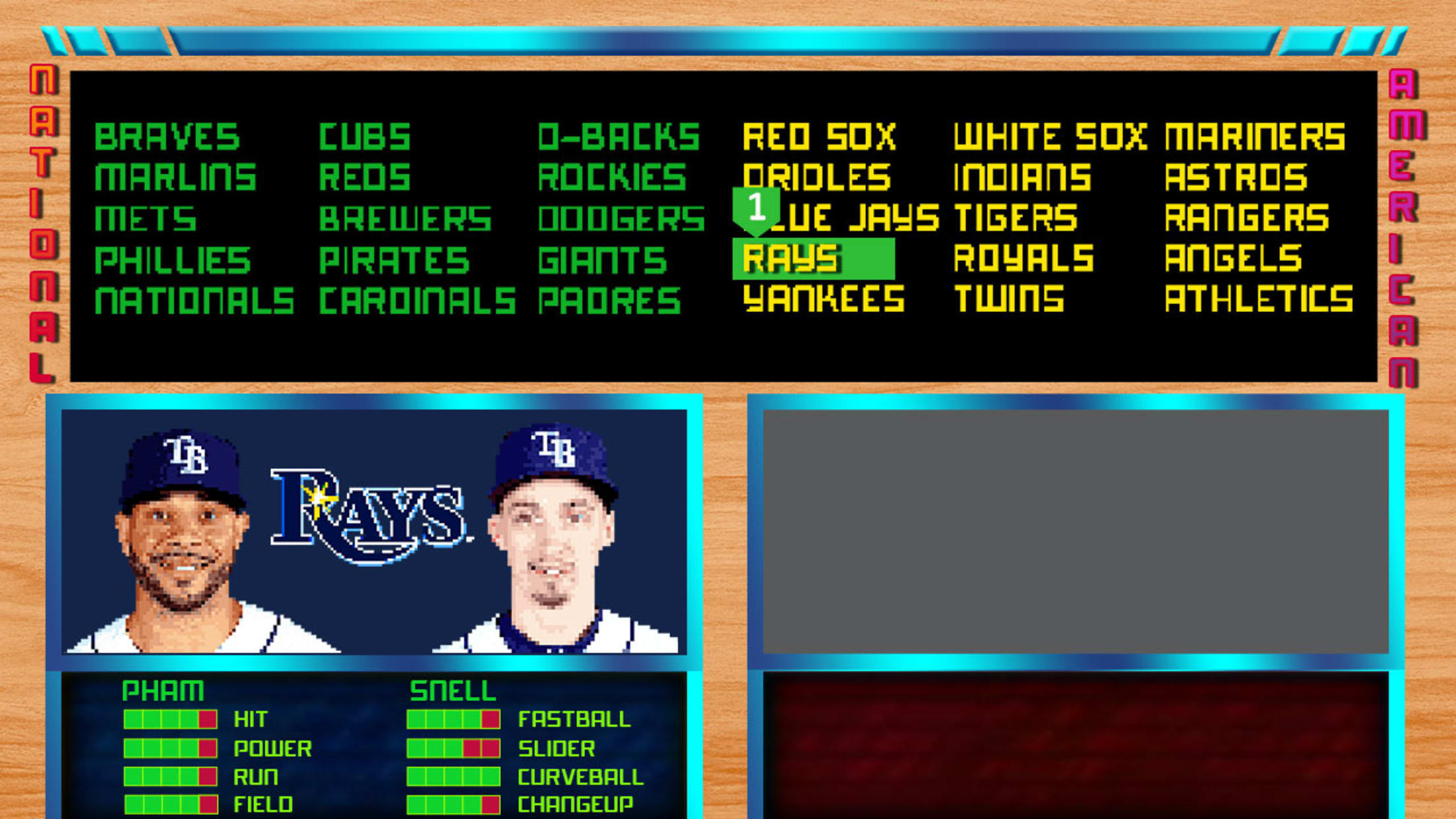 Snell's had a rocky season, but the fact that the reigning AL Cy Young winner at No. 17 speaks volumes about the guys ahead of him. Although if there were a way to add a postgame press conference feature these two would vault up the rankings.
16. Twins: José Berrios, Nelson Cruz
Similarly, the Twins are battling with the Indians atop the AL Central thanks to the best offense in baseball -- I went with Cruz for the tape-measure shots but you really can't go wrong -- and a young ace in Berrios. And they didn't even make the top half!
15. Blue Jays: Ken Giles, Vladimir Guerrero Jr.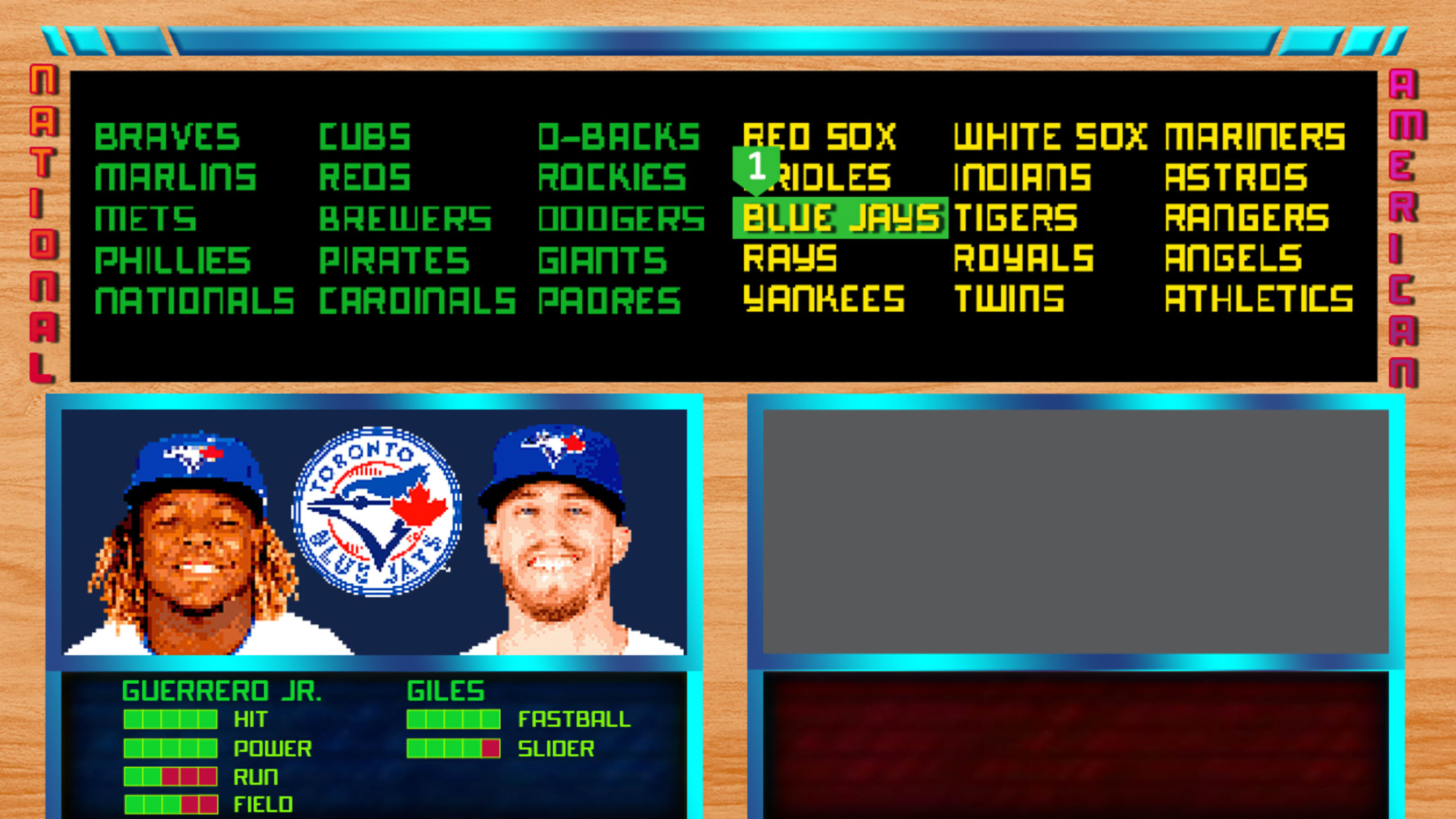 "But wait," you ask. "Aren't the Blue Jays like 20 games under .500?" Yes they are, but that doesn't change the fact that I desperately want to throw 100 mph and hit with one of the most hyped young players in recent sports history.
14. Padres: Chris Paddack, Manny Machado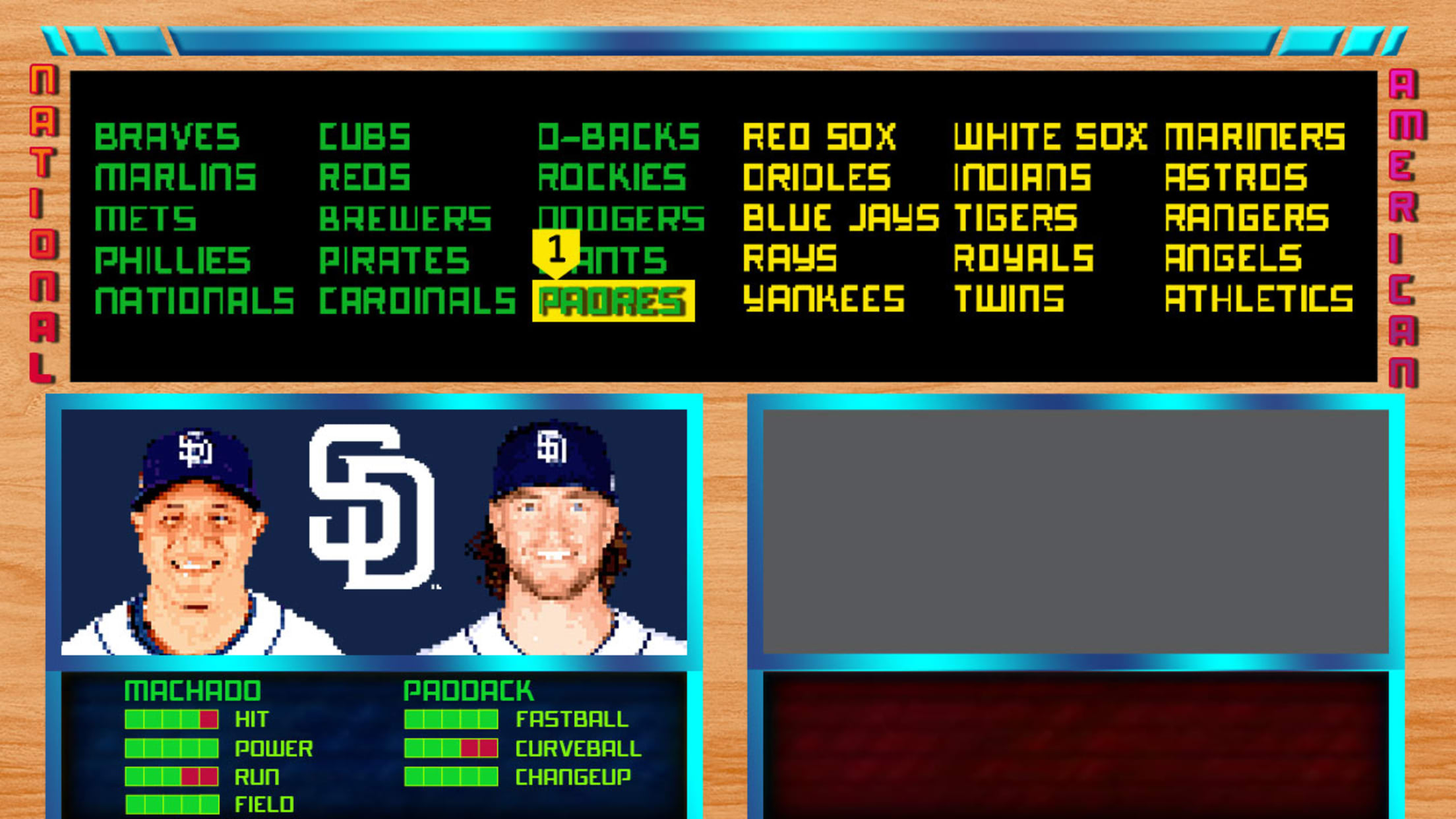 A dark horse, perhaps. And maybe we'll be kicking ourselves for not including Fernando Tatis Jr. here. But not many other remaining duos can offer the upside of 100-mph fastballs, putouts from foul territory and homers that nearly end up in a steakhouse. Sign me up.
13. Rockies: German Márquez, Nolan Arenado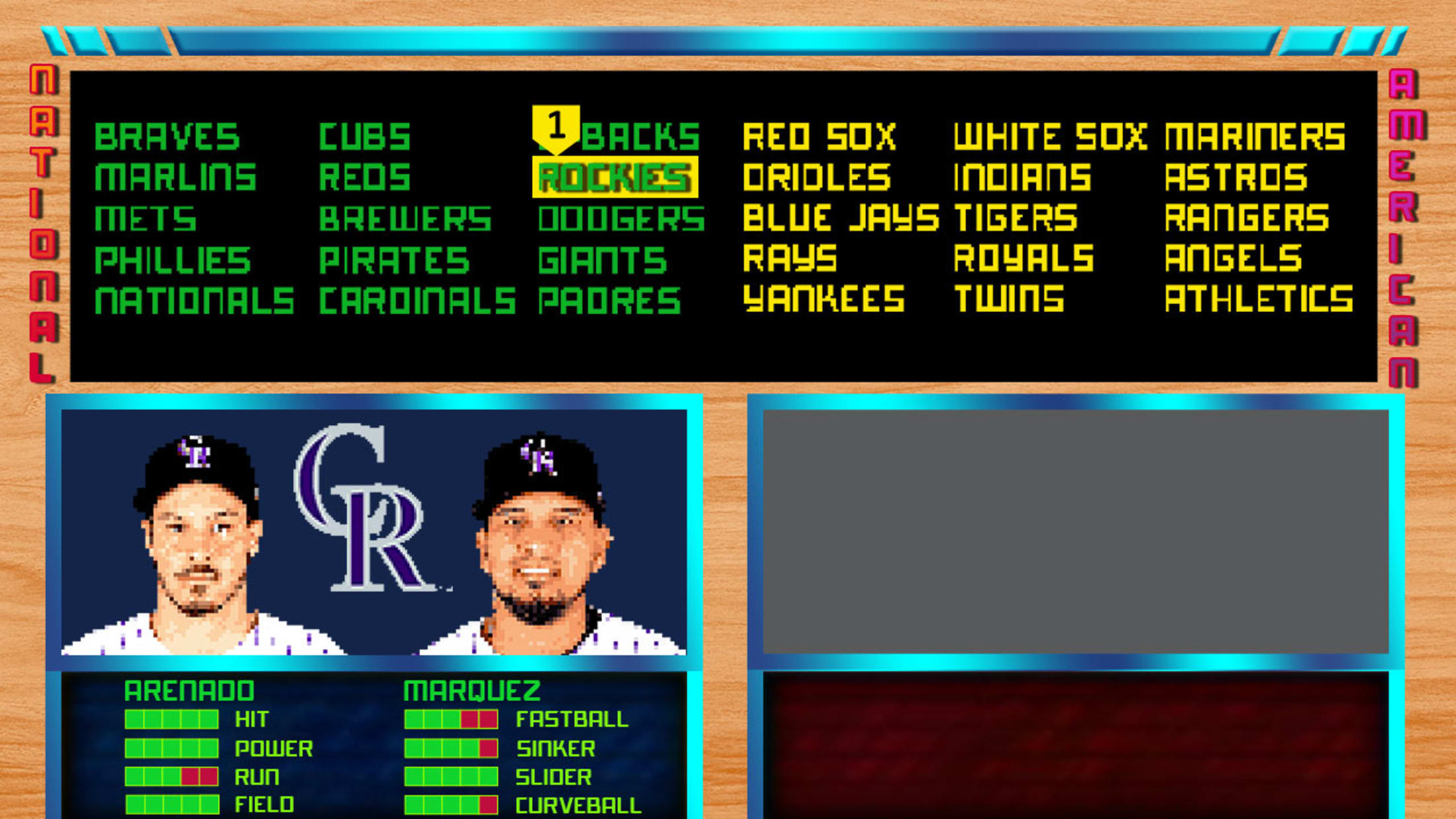 All due respect to Chuck Nazty, getting to field with a player like Arenado is just too tantalizing to pass up. Plus, the man just looks dynamite in a uniform.
12. Phillies: Aaron Nola, Bryce Harper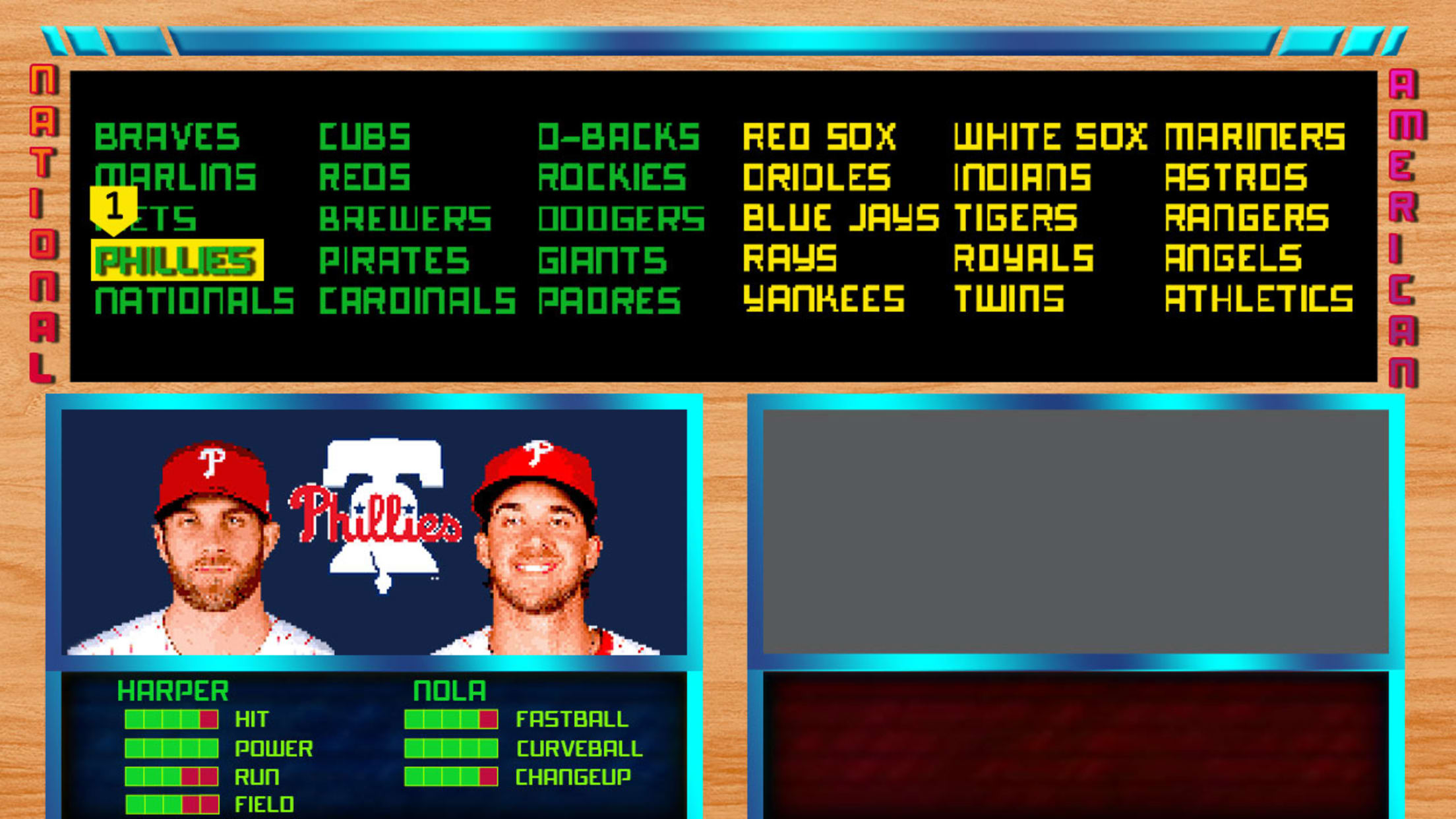 I know, I know. Both Nola and Harper have been inconsistent so far after entering the year with massive expectations. But this is about much more than how players have performed over a few-month stretch -- and be honest, if you were at the team selection screen, you'd have a very hard time passing up that kind of dinger potential.
11. Cubs: Jon Lester, Javy Baez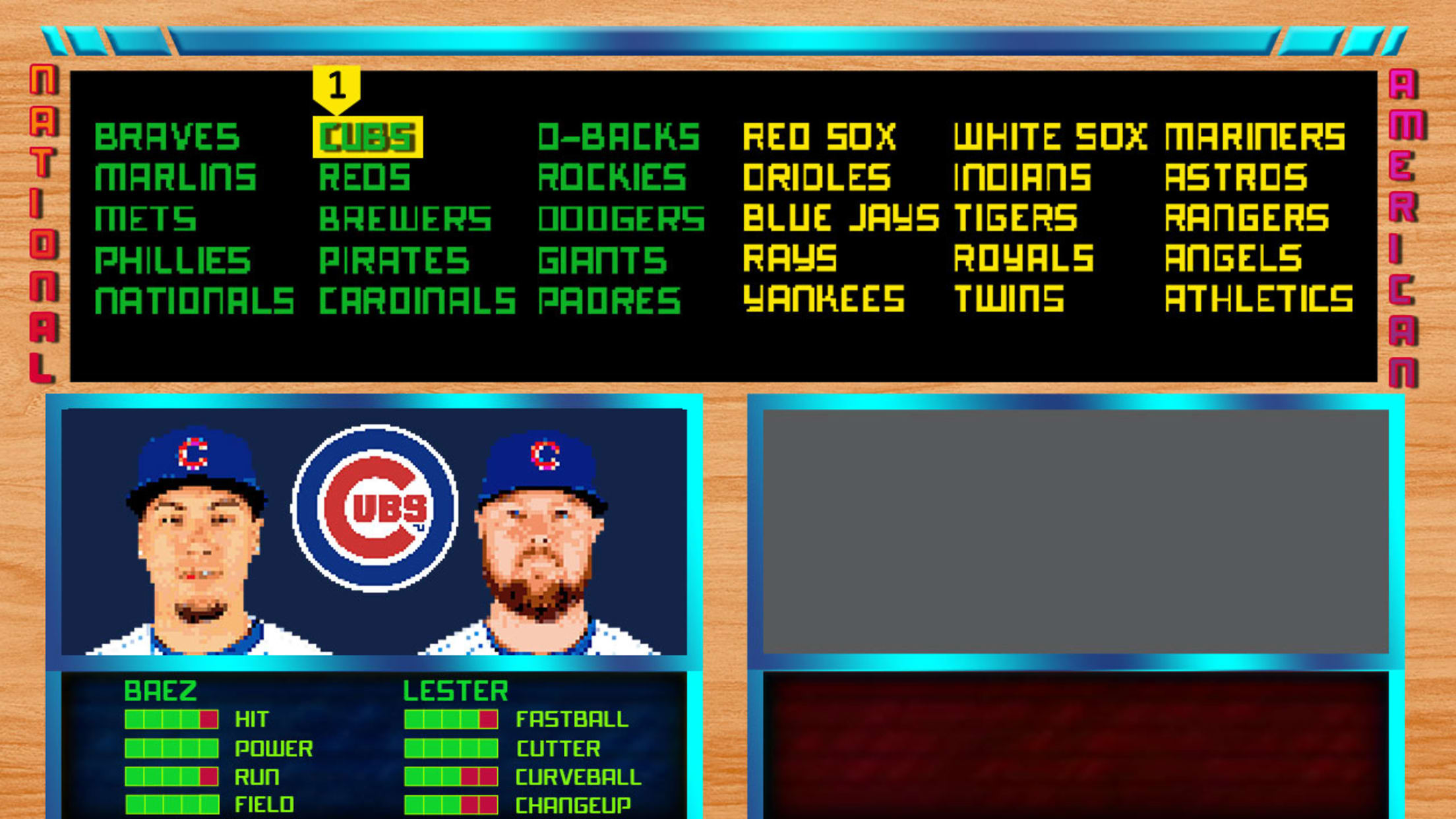 You could go with Kris Bryant or Anthony Rizzo or Kyle Schwarber or any number of Cubs sluggers here and I wouldn't complain, but it just seems wrong to leave a player as electric as Baez on the bench -- he'd be nearly impossible to throw out on the bases, for starters.
10. Braves: Mike Foltynewicz, Ronald Acuña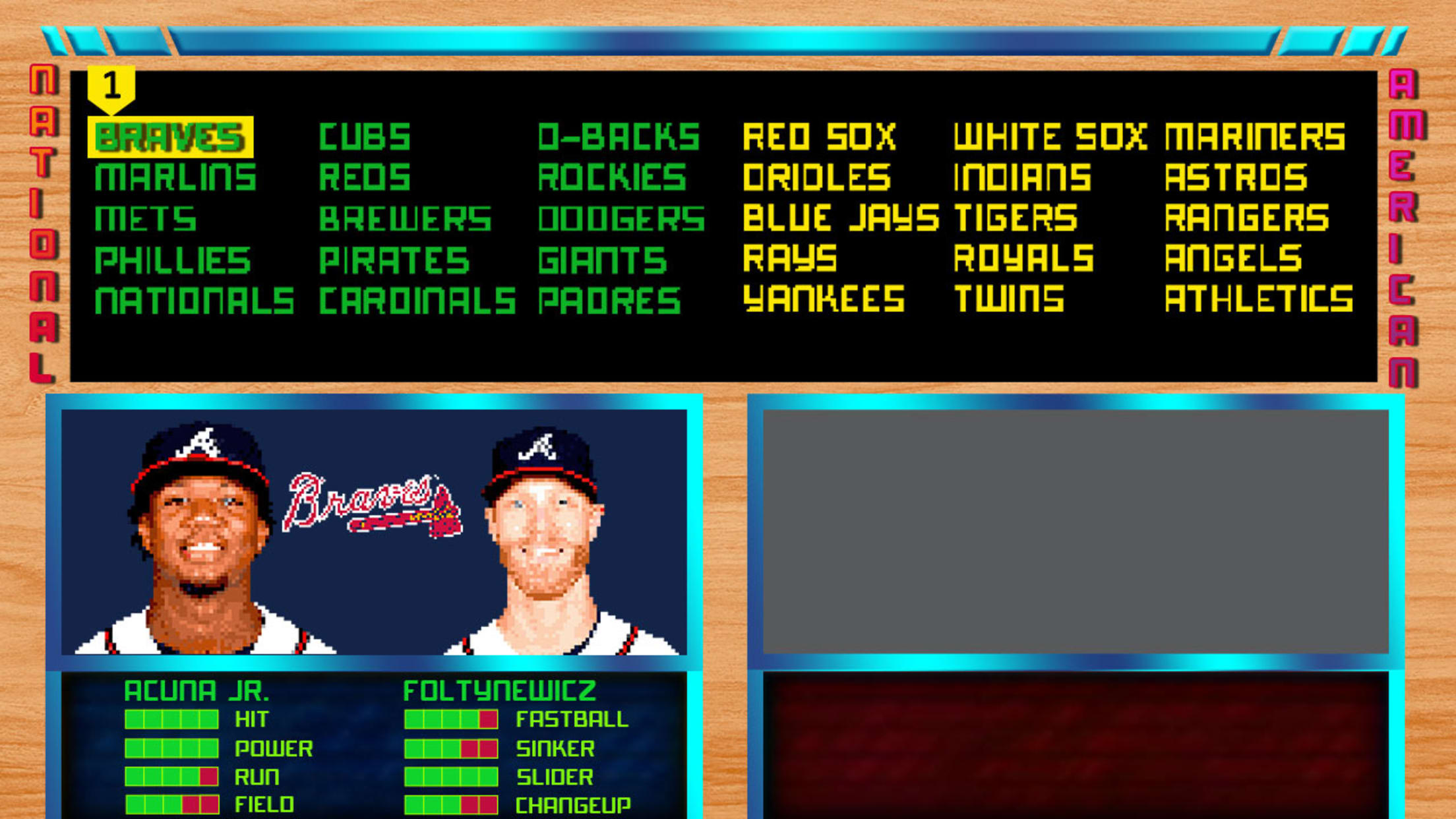 Speaking of tough choices, Atlanta's lineup presents one of the toughest in this entire exercise: Ozzie Albies can't stop doing ridiculous things and hugging everyone in sight, while Freddie Freeman is still one of the very best hitters in baseball. But when you're putting up MVP-caliber numbers and iconic postseason moments before you even turn 21, you get the nod. (Plus, Foltynewicz would have one of the most unfair fastballs in all of MLB Jam.)
9. Mets: Jacob deGrom, Pete Alonso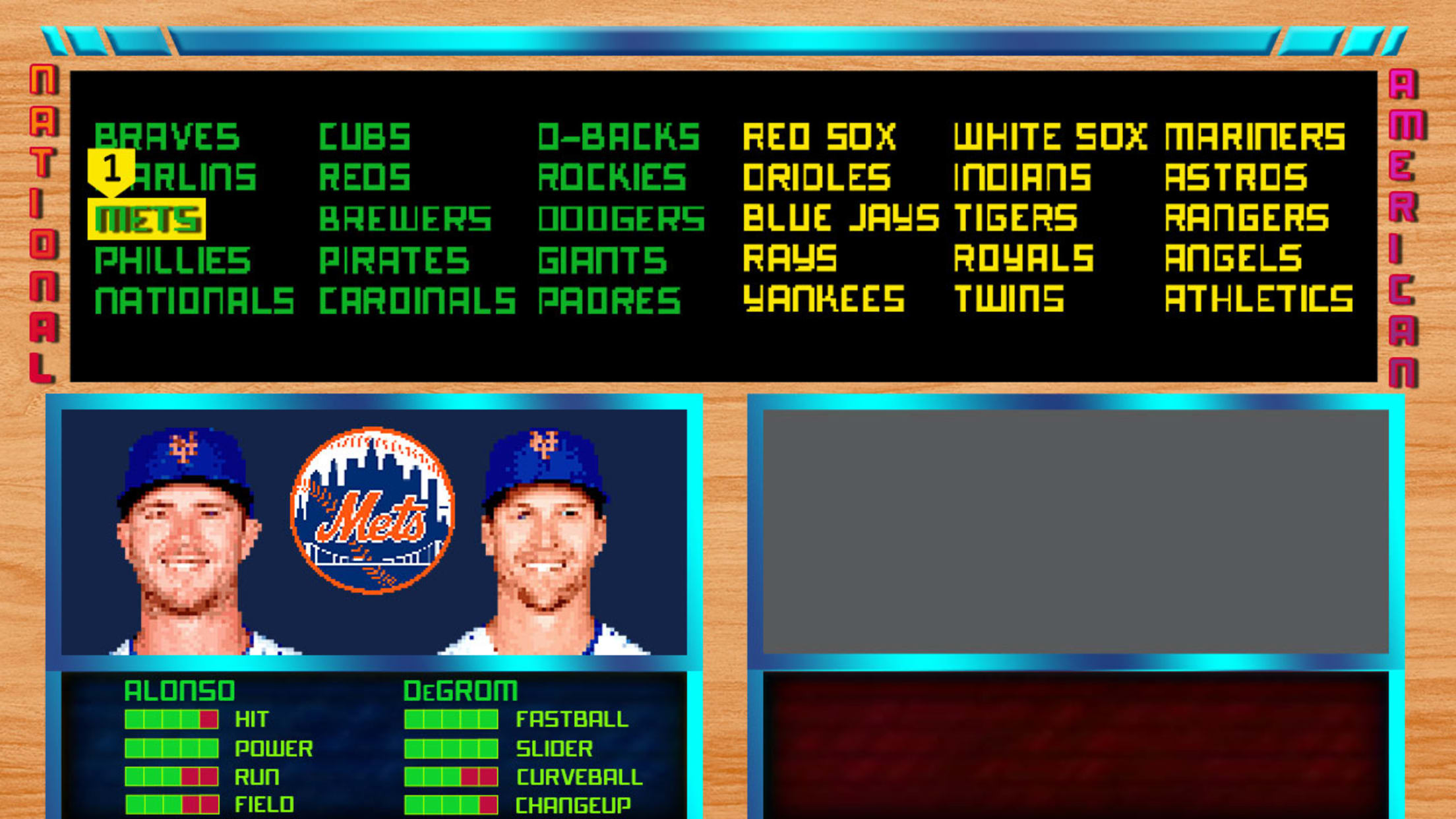 Based on the things Alonso can do to a baseball, you could argue for slotting the Mets a lot higher -- especially considering that he has the reigning NL Cy Young winner backing him up. Alonso's just a notch behind the more proven options ahead of him, but check back in a year or two.
8. Brewers: Josh Hader, Christian Yelich
Yelich has followed up his MVP campaign by quite possibly being even better at everything, so there's only so far he can fall. (If only he could receive a beer-chugging rating.) The Brewers don't have a ton of compelling starting pitching options, so let's use Josh Hader as the opener and dare anyone to hit that fastball.
7. Indians: Corey Kluber, Francisco Lindor
If the question was "who belongs on the cover of MLB Jam?" you'd be hard-pressed to come up with a better candidate than Lindor: He can hit, he can cover so much ground at shortstop that he may as well be a one-man infield and, most importantly, everything he does is impossibly charming. Cleveland offers a lot of pitching options, but Kluber, injury and all, is still the top dog.
6. Yankees: Luis Severino, Aaron Judge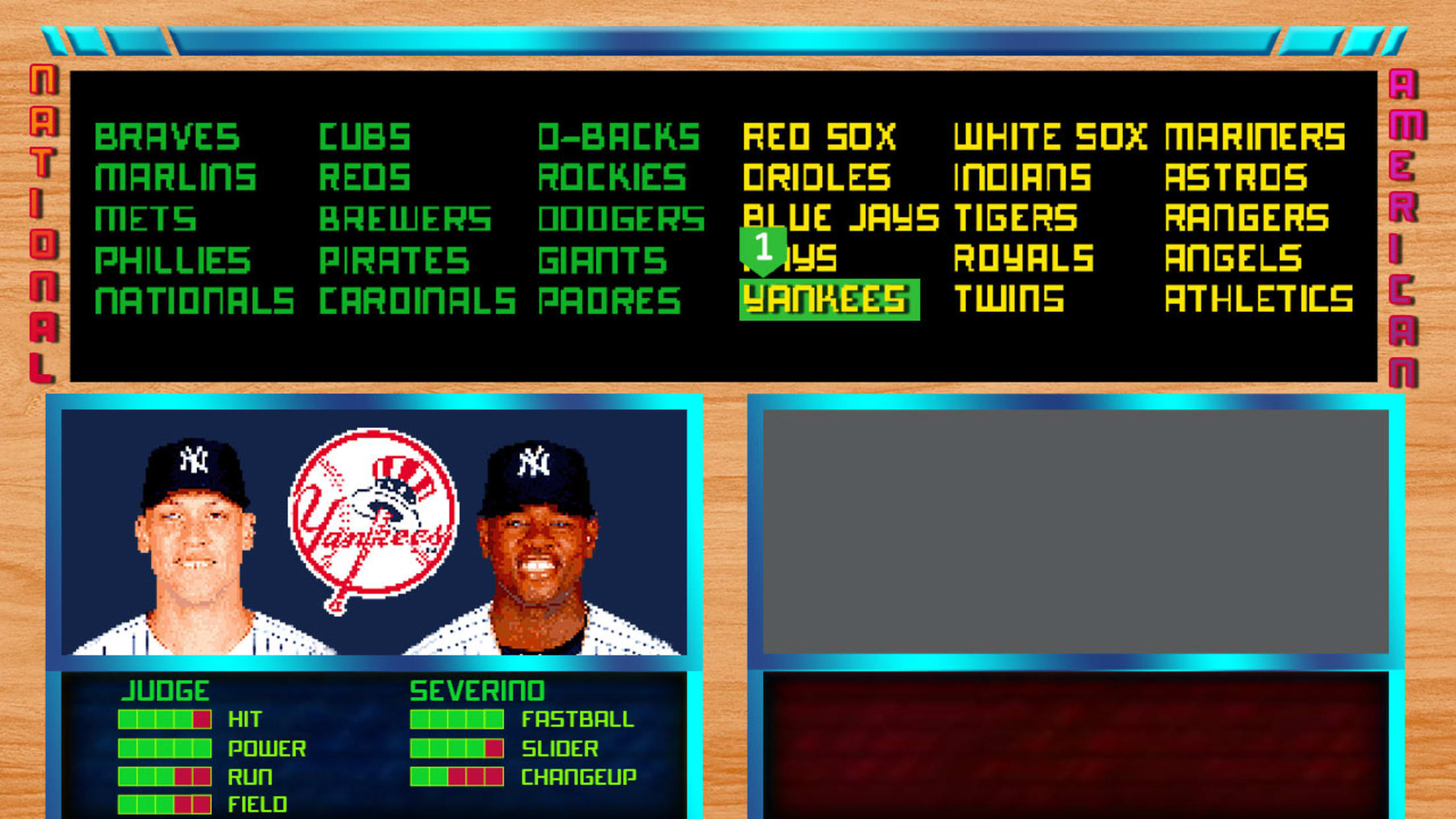 There may be better baseball players below them on this list. Severino hasn't pitched all year, and we're not sure when he'll be back on the mound. But between Judge launching balls into the stratosphere and Severino throwing a million miles per hour, it's hard to come up with a pair that would be more fun to go to work with in a video game designed to make your most outrageous dreams come true.
5. Dodgers: Clayton Kershaw, Cody Bellinger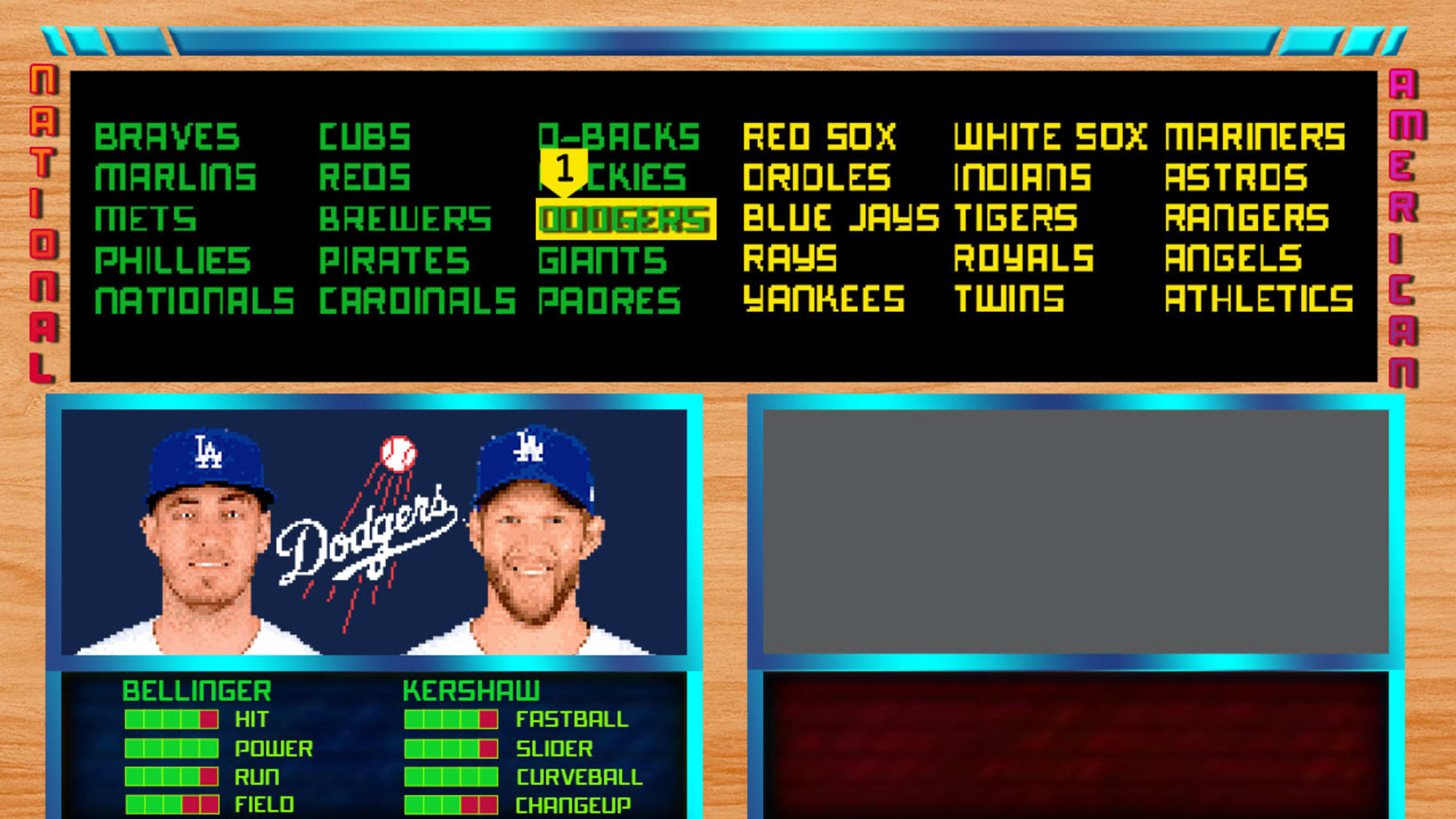 When a guy is in the middle of a shockingly spot-on Babe Ruth impression -- moonshot dingers and all -- it's hard to say no. Apologies to Hyun-Jin Ryu (and all the BTS fans out there) but thinking about the bend on Kershaw's curveball in a video game is making me giddy already.
4. Nationals: Max Scherzer, Juan Soto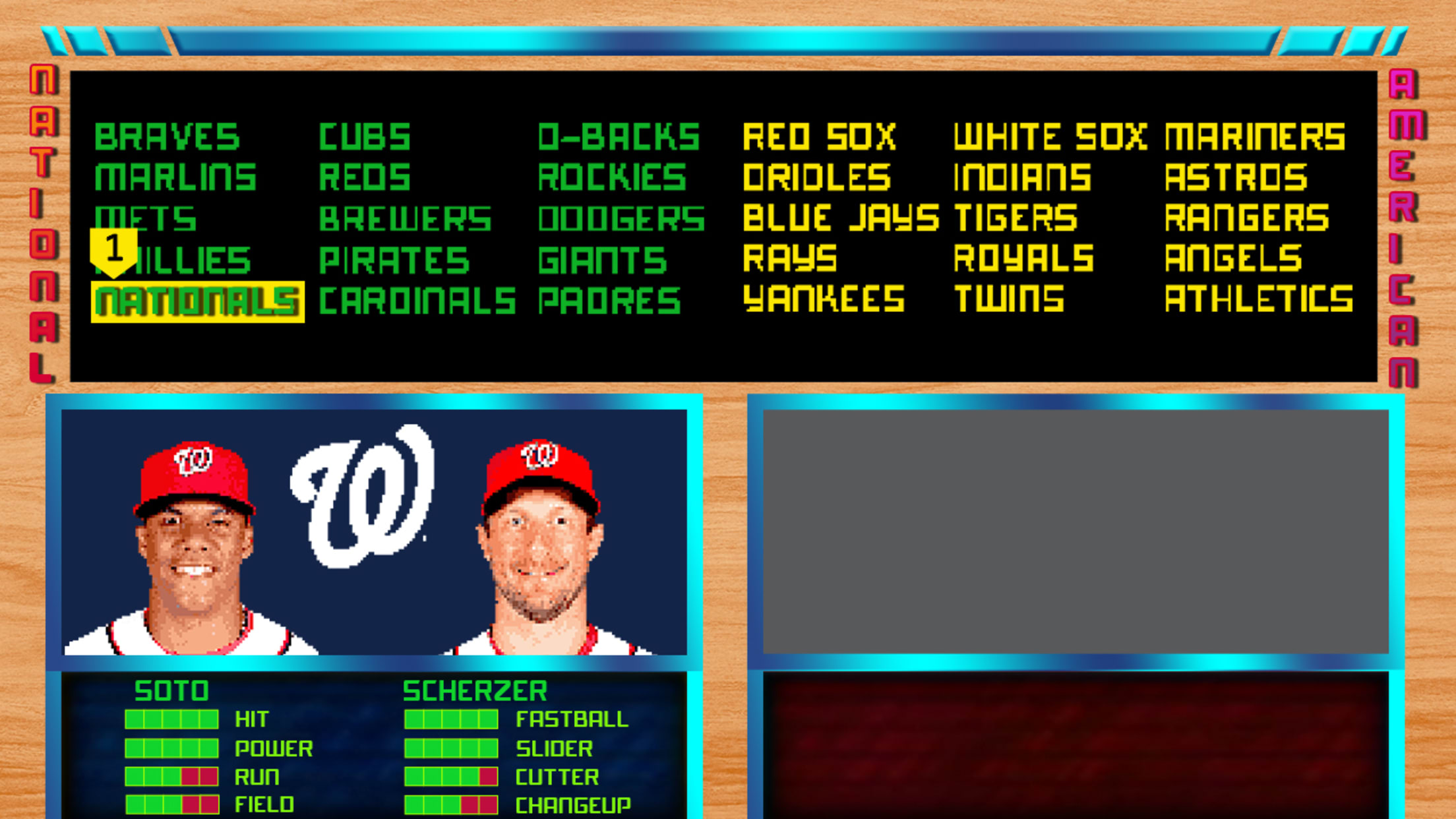 Scherzer's already larger-than-life -- earlier this season he broke his nose, then turned around the next day and made his scheduled start despite looking like an unlockable character from Mike Tyson's Punch-Out. Add in one of the most exciting young hitters in the game, a 20-year-old capable of parking balls onto the concourse, and you've got an elite pair.
3. Astros: Justin Verlander, José Altuve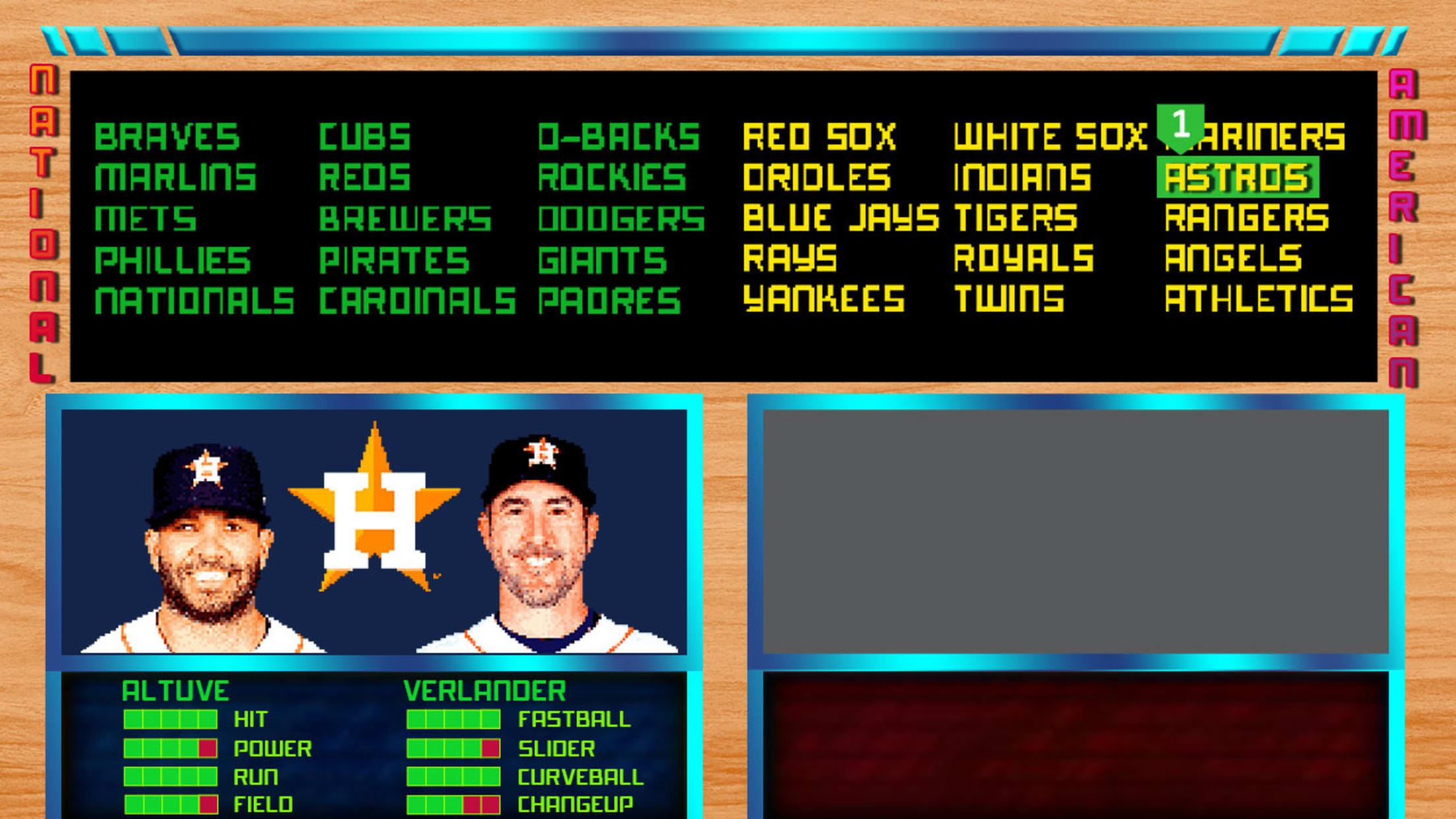 Just thinking about facing Altuve makes me want to throw my imaginary controller out the window -- he can get his bat on anything, and good luck dealing with him on the MLB Jam basepaths. Then, of course, there's Verlander, whose fastball should probably just start on fire.
2. Angels: Shohei Ohtani, Mike Trout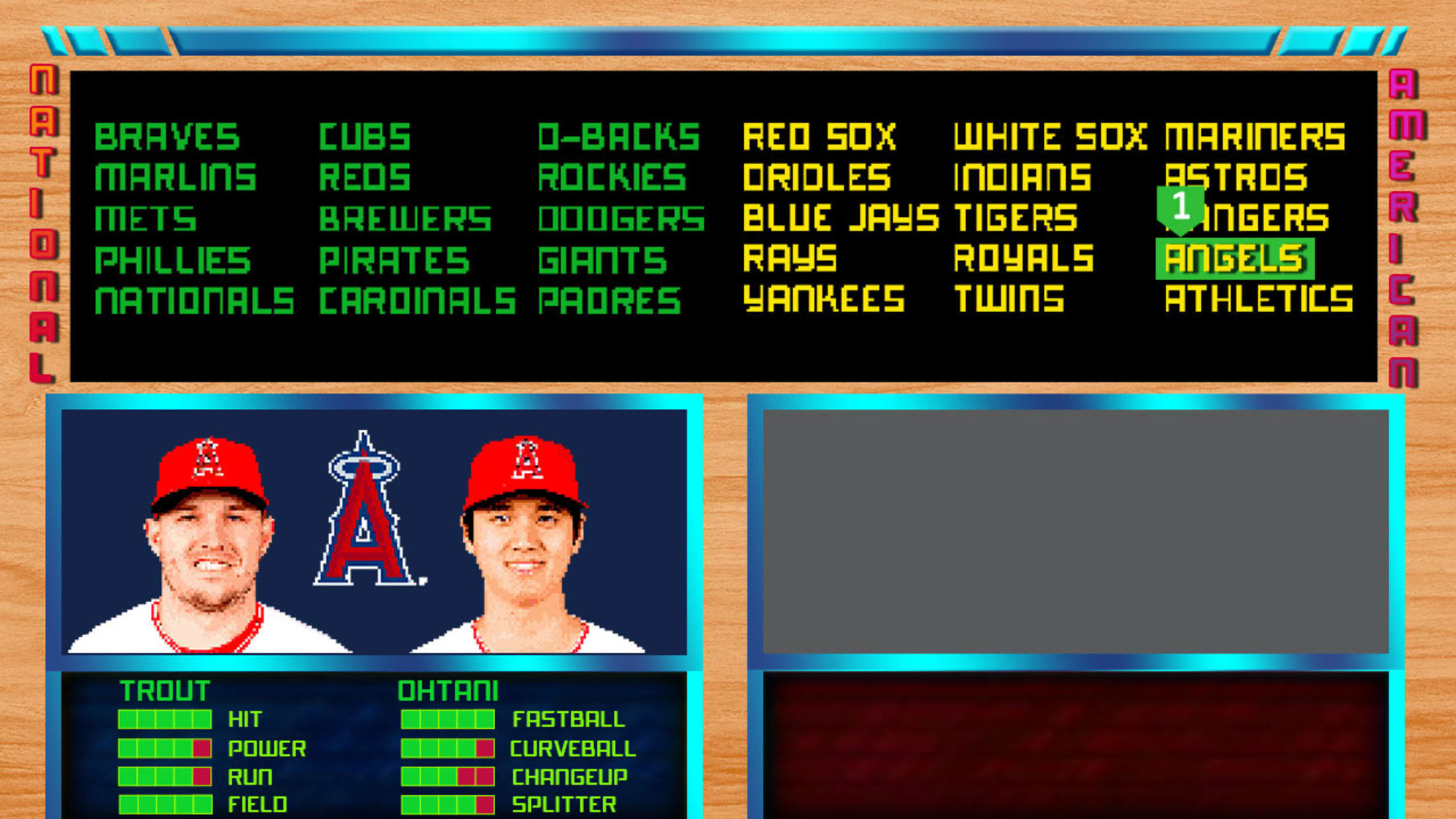 Ohtani hasn't technically been a pitcher since he underwent Tommy John surgery last year. But 1) he's spent his rehab moonlighting as one of the best hitters in baseball, 2) he's officially started throwing again and 3) please don't forget how awesome he was on the mound when he was healthy.
Plus, Mike Trout is so good at every single baseball thing that he'd be MLB Jam's version of Tecmo Bowl Bo Jackson.
1. Red Sox: Chris Sale, Mookie Betts
We went over them in greater detail up top, but Boston might be the only team that could make an argument for having both the best pitcher and the best position player in baseball. All that aside, though, imagine how fun this team would be in a video game: Sale's slider already moves like it's operating under NBA Jam physics.
Players in this article:
Topics in this article: