The Padres owned Red Sox fans with a devastating Rick Roll during 'Sweet Caroline'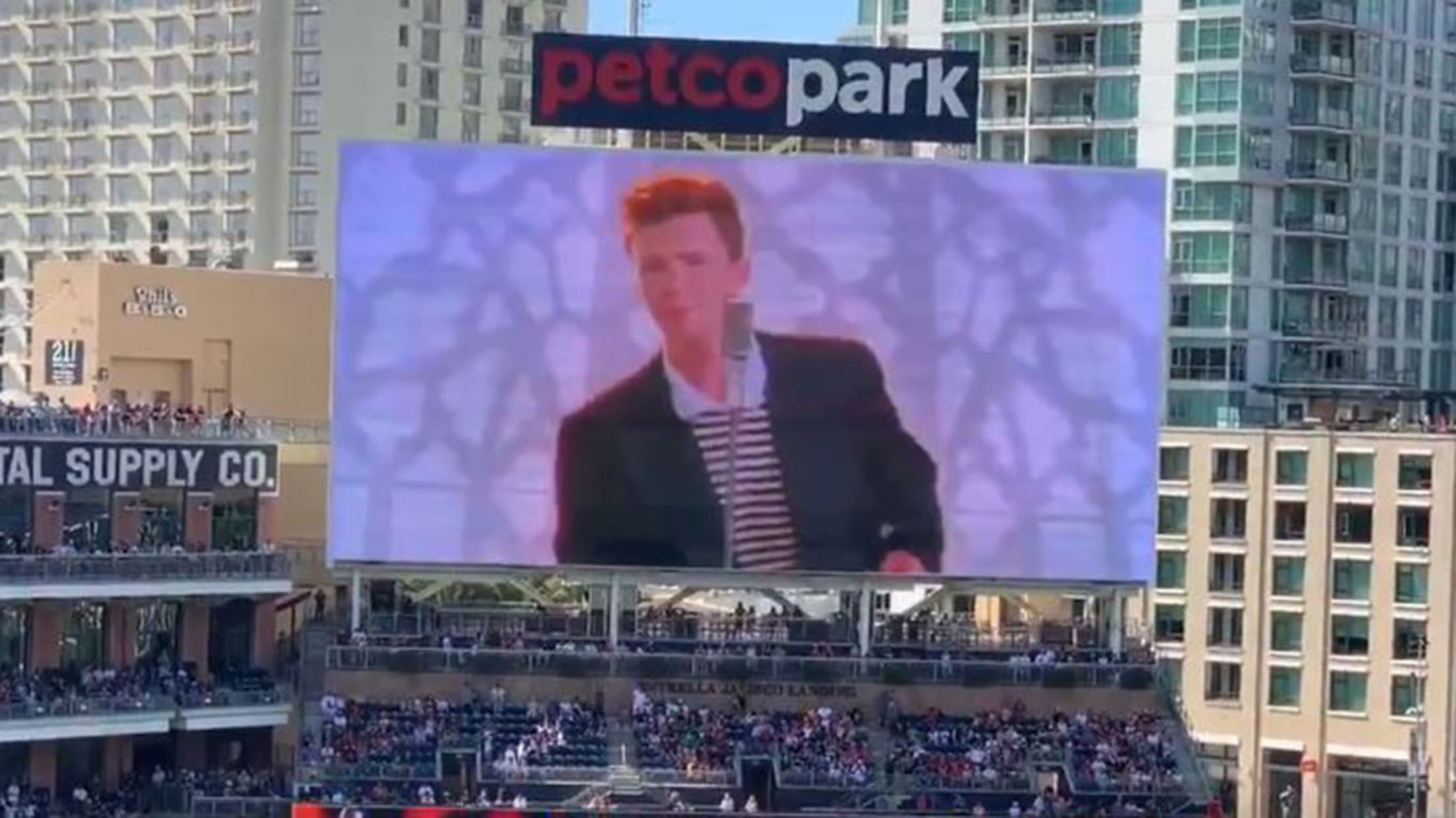 It's no secret that there are a lot of Red Sox fans out there. Go to any grocery store in the United States and odds are you'll see a fellow patron in some sort of Red Sox gear ... and if you don't, there's definitely a car with a Red Sox bumper sticker out in the parking lot.
Because of that, even away games can be friendly environments for the team, with fans showing up en masse at seemingly every ballpark across the country. On Sunday, it was San Diego's turn: The Red Sox -- and a whole bunch of their fans -- were in town to take on the Padres, and San Diego made every effort to make them feel right at home, even opting for noted Fenway Park anthem "Sweet Caroline" as the sing-a-long selection for the day. Or, so it seemed:
SWEET SWEET REDEMPTION pic.twitter.com/pkxGFnEbNL

— Bobby Cressey (@Bobbycressey) August 25, 2019
You'll definitely want to file this one under "you hate to see it." Fans of the reigning World Series champions were on the top of the world, belting out their favorite rally song in a visiting team's ballpark ... only to be undone by the oldest trick in the internet-era book.
Come to think of it, this is the perfect encapsulation of the Red Sox season up to this point, where the moral of the story is to never get your hopes up.
Eric Chesterton is a writer for MLB.com. He is an appreciator of the stolen base, the bunt against the shift and nearly every unconventional uniform design. He eagerly awaits Jamie Moyer's inevitable comeback.
Teams in this article:
Topics in this article: