Fernando Tatis Jr. is defying gravity in his rapid ascent to 'superstar' status
Petco Park is home to a burgeoning baseball phenomenon, one who's making it increasingly impossible to ignore what he's doing.
And in addition to blossoming into a dreamy California superstar before our very eyes, Padres shortstop Fernando Tatis Jr. is quickly establishing himself as one of the newest "Oh man, did you see that play??!"-type studs on the diamond, already earning some eyebrow-raising comparisons to Mike Trout (!) from veteran teammates. And he's just 20 years old.
Here's a play he made in Monday night's game against the Rays in San Diego. Notice the absurd heights he reaches on this leap, and be sure to listen for the deafening roar of the crowd, blown away by what it just saw:
Gravity's just a concept to Tatis. He isn't bound by our earthly laws.
Beyond extraordinary. pic.twitter.com/VFpjjayykZ

— San Diego Padres (@Padres) August 13, 2019
Tatis' play this season has turned a number of heads, as his combination of max-effort, all-out displays like the one above are becoming everyday occurrences. He does it on offense, as well:
His fearless presence on the diamond has thrust him into the mix for the NL Rookie of the Year Award, alongside hopefuls like Pete Alonso of the Mets and others.
Tatis' rapid climb through the ranks of young can't-miss stars has put the baseball world on notice, and also inspired some undeniably impressive pancake art. Yes, pancake art -- and good pancake art, at that!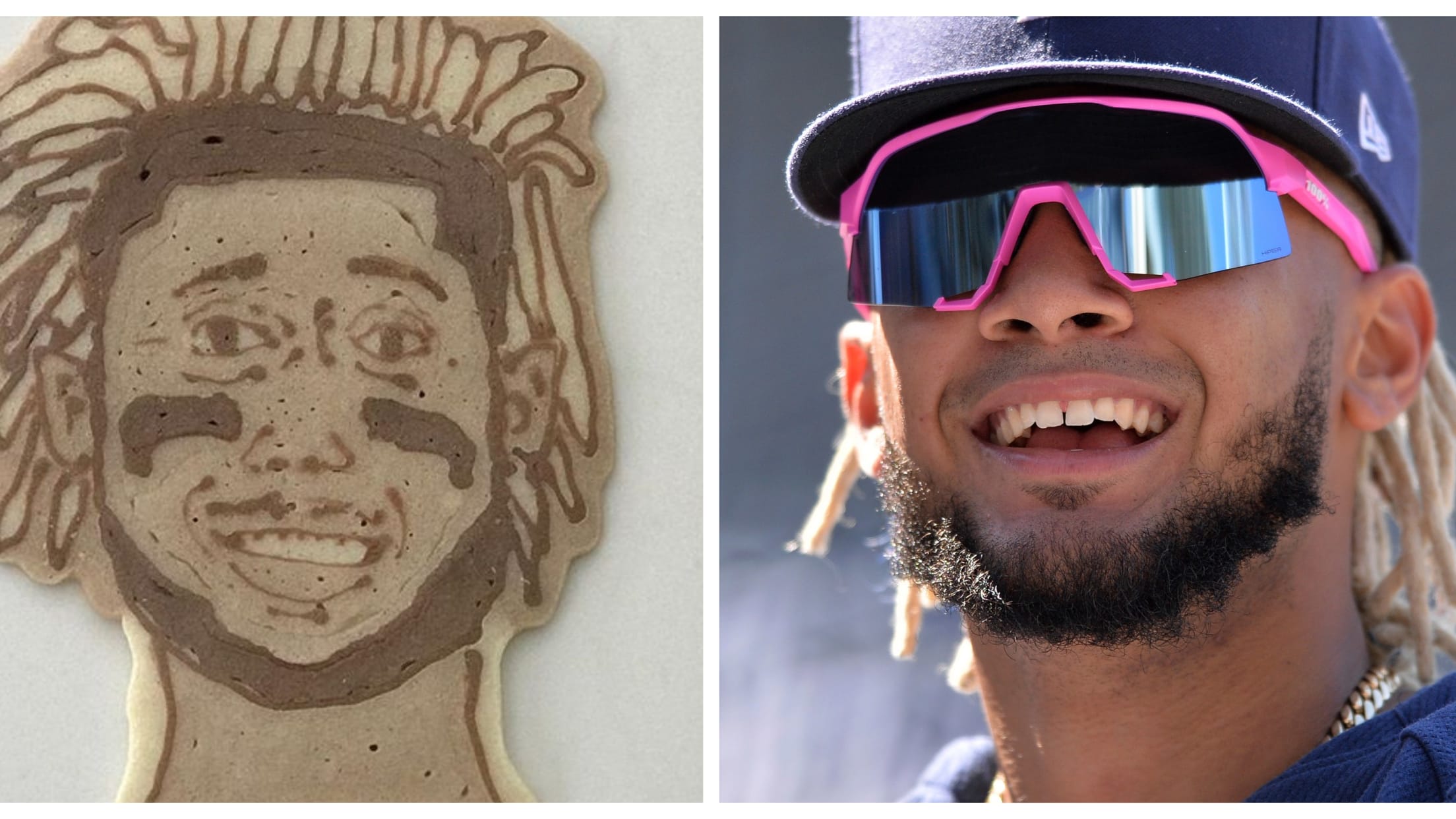 Has YOUR Rookie of the Year candidate been given pancake art treatment? That's how you really know if he's worth the hype.
Advantage: Tatis.
Adrian Garro joined MLB.com in 2016. Throughout his travels, both Bartolo Colon and Vin Scully have placed their hands on his shoulders. Not at the same time, though. That'd be amazing.
Teams in this article:
Players in this article:
Topics in this article: