If every MLB team renamed their ballparks after players, who would they choose?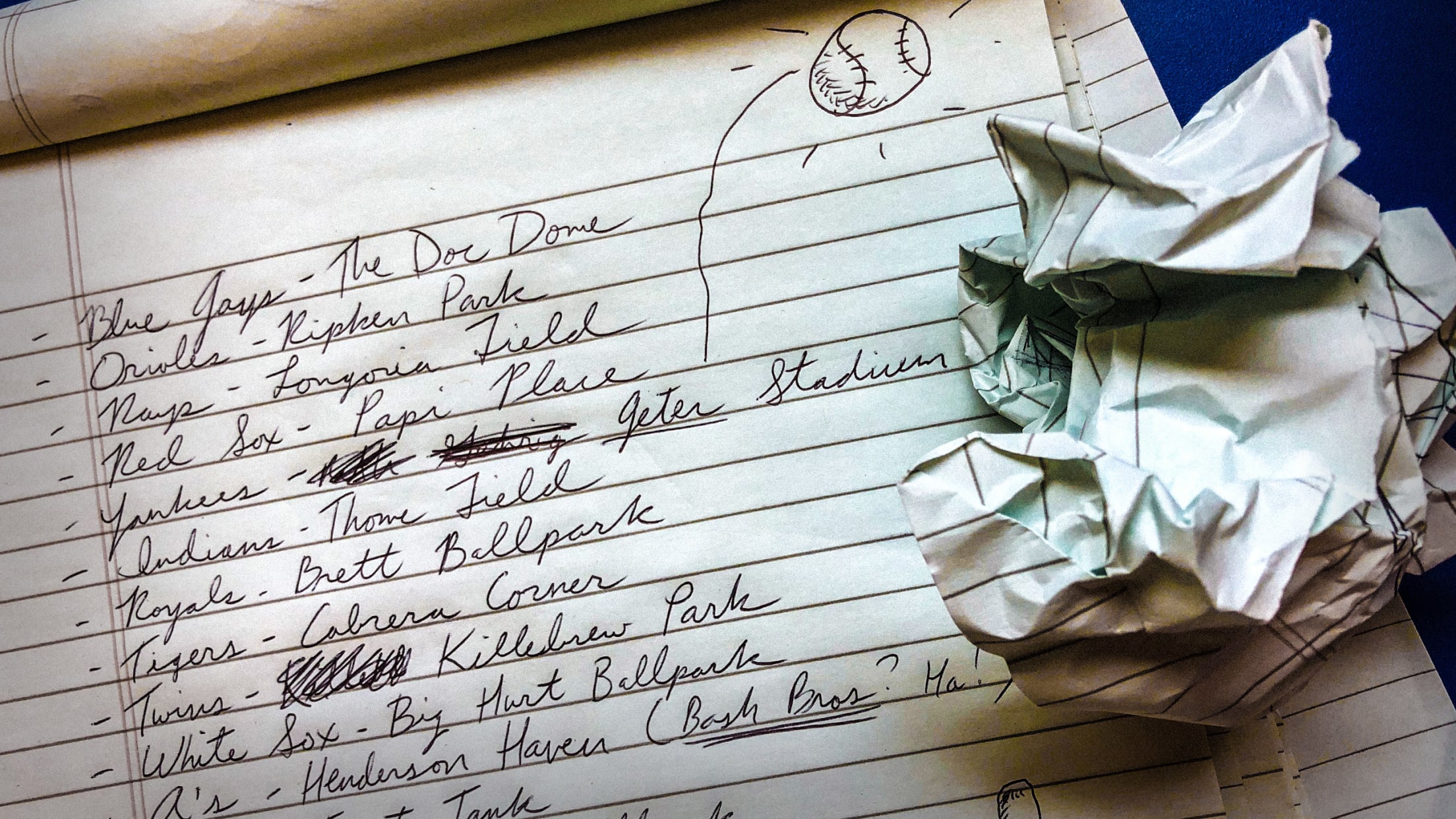 Recently, it was reported that the A's would soon change the name of their stadium to Ring Central Coliseum. One important part of the park will stay the same, though -- Rickey Henderson Field, which they dedicated to their Hall of Fame superstar in 2017.
The new stadium name got us thinking, though -- what if every team decided to abandon sponsors and name their ballparks after notable players? For some teams, it would be an easy choice, but others have had so many famous names that it would be hard to pick. Do you lean toward the best player in franchise history, or simply someone most closely tied to your current stadium?
It's a challenging call, but we made it. We have that authority. These choices are binding.
Blue Jays: The Doc Dome
Roy Halladay was the Blue Jays' biggest drawing card at Rogers Centre for a decade, and his is just one of two retired numbers alongside Roberto Alomar. Few players in Canadian sports history hold as much clout ... and almost none are as missed as much as Doc.
Orioles: Ripken Yards
For 16 years, the one thing that Orioles fans could count on was that Cal Ripken, Jr. would be in the starting lineup. He entered on May 30, 1982, and never left until Sep. 19, 1998, when his record streak hit 2,632 games -- a stretch that spanned the Orioles' transition from Memorial Stadium to Camden Yards.
There's already a Minor League team and stadium named in Cal's honor (the Aberdeen IronBirds' Ripken Stadium). Why not the place where Cal set the record as well?
Rays: Longoria Field
Evan Longoria's arrival in the Majors in April 2008 directly coincides with when the Rays started to turn around as a franchise after a decade hovering in the cellar of the AL East. They won the pennant in his AL Rookie of the Year season and made the postseason three more times during Longoria's long tenure, including a miraculous Wild Card finish via his walk-off homer against the Yankees on the last day of the season in 2011.
Red Sox: Papi Palace
Yes, we chose David Ortiz over Beantown legends like Ted Williams and Carl Yastrzemski. Both Yaz and Teddy Ballgame are sports icons, but neither took the team to the heights that Ortiz did after joining the Red Sox in 2003. They not only broke the Curse of the Bambino in 2004, but also won two more championships on his watch and -- dare we say it -- set the stage for surpassing the hated Yankees as a franchise.
This is his city.
Yankees: Jeter Stadium
The original Yankee Stadium will always be "The House that Ruth Built," but none of the Babe, Lou, Joe D. or Mickey Mantle ever set foot across the street in the latest edition. That opened in 2009, and thanks in great part to their captain, Derek Jeter, they inaugurated the facility with a World Series title in its first year. Jeter was the dominant presence on the team throughout its new era and provided many of its most memorable moments until his retirement as the Yankees' all-time hits leader in 2014.
Indians: Thome Field
The Indians have already dedicated a statue in Thome's honor at Progressive Field. It's not the craziest idea to take the next step for the slugger who led them to multiple pennants in the '90s. His 337 homers in Cleveland are tops in franchise history, and the spot where his statue is located marks where his longest blast landed.
Royals: Brett Ballpark
Everything good about the Royals revolves around George Brett. He was their first Hall of Famer, and they first rose to prominence with him in the heart of their lineup in the '70s and '80s, winning it all in 1985. When they finally returned to October baseball in 2014 and captured their second championship a year later, he was a constant presence at Kauffman Stadium in the postseason, cheering them on from the stands.
Tigers: Cabrera Corner
Everyone thought that Triple Crowns were a thing of the past until Miguel Cabrera came along. His MVP performance in 2012 proved that the feat was still possible, and the Tigers won the AL pennant in a thrilling sweep of the Yankees. His 168 homers at Comerica Park are almost 100 more than the man with the second-most, Brandon Inge.
Twins: Killebrew Park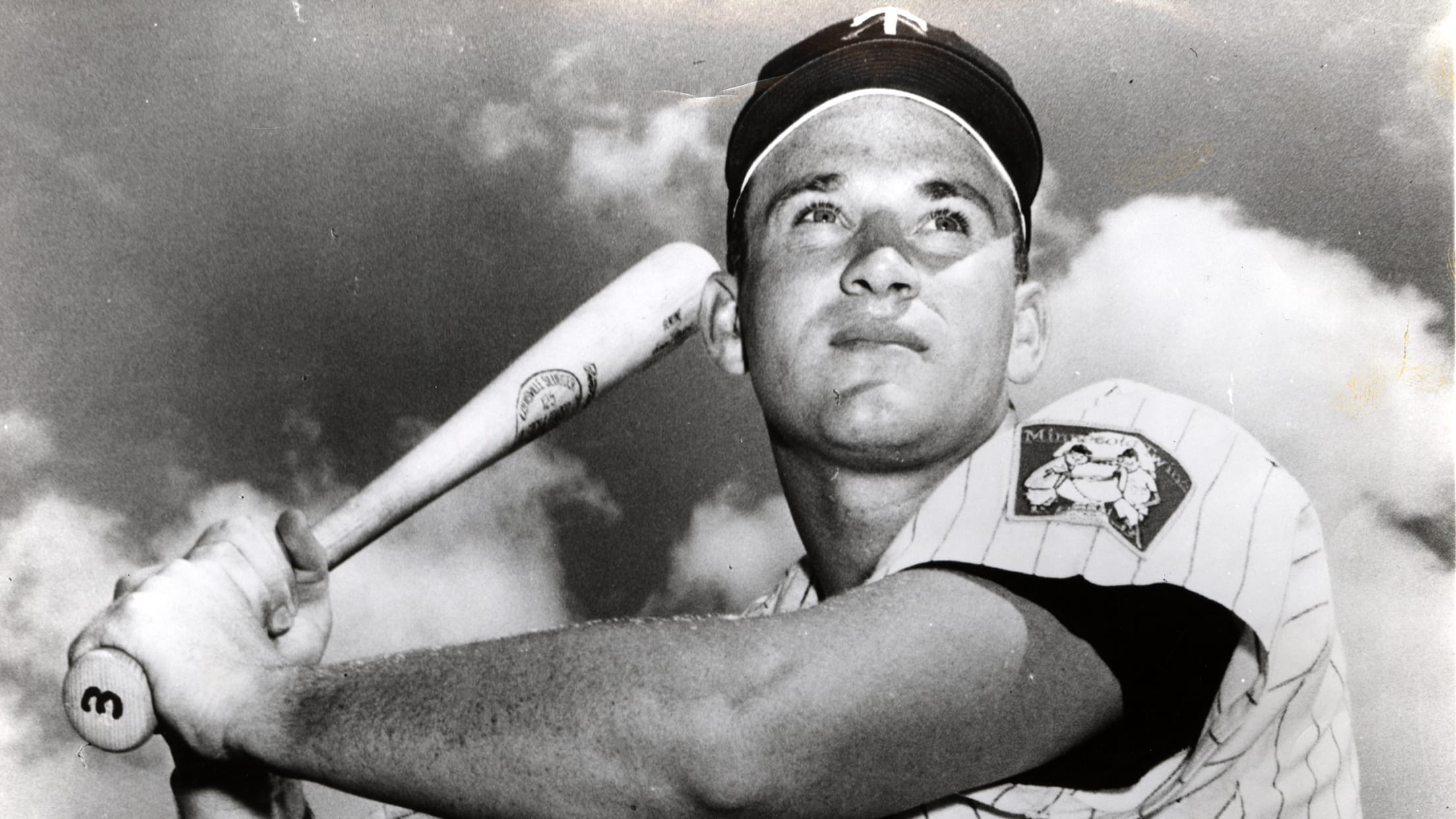 When the Washington Senators moved to Minnesota in 1961, Killebrew was the slugger who they called upon to lead the way. He had already led the AL in homers once, and he would do so five more times while ushering in the Twins' first era of excellence. No Twins player -- not Kirby Puckett, not Kent Hrbek, not Joe Mauer -- has even remotely approached his 573 dingers.
White Sox: Big Hurt Ballpark
It's tempting to just call the home of the White Sox the "Hawk's Nest," but what Frank Thomas did during his 16 years on the South Side of Chicago cannot be ignored. Just two White Sox had ever won the AL MVP before Thomas came along, and he won it in back-to-back seasons from 1993-94 en route to a team-record 448 homers.
A's: Henderson Haven
There's no point in straying away from Henderson Field, except to perhaps add some alliteration. Rickey is Rickey, and Rickey rules.
Angels: Trout Tank
Yes, we can hear you at home.
"It's too soon!"
"He's too young!"
"Who even cares about WAR?"
We understand and respect these opinions. They're also all wrong. No one has ever started their career in such an unbelievable fashion. Of his seven full seasons, he's never failed to finish inside the top four in MVP voting even once! It's ludicrous, and since he's now signed through 2030, he's far from over.
Astros: Killer B Ballpark
Take your pick of which of the Astros' famous Killer B's you like the most. Hall of Fame hit machine Craig Biggio? Hall of Fame slugger Jeff Bagwell? Switch-hitting menace Lance Berkman? The term can apply to so many Astros greats and is a great fit for the ballpark.
Mariners: Ichiro Stadium
Some people refer to T-Mobile Park as "The House that Griffey Built," and Junior's heroics on the late '90s Mariners helped keep them in Seattle and make the construction of this stadium possible. That being said, no one has made more memories since they moved in than Ichiro Suzuki. Through his sensational hitting and defense, he brought countless new fans into the fold.
Rangers: Beltre Ballpark
There needs to be a statue outside the Rangers' new stadium of Adrian Beltre homering from one knee. It's an indelible image of the team's success in the 2010s, and who better to honor with the name of a ballpark than the man who was both a beloved teammate and almost certainly a Hall of Famer?
Braves: Aaron Field
Hank Aaron's impact on Atlanta sports continues to have ripple effects today. They've changed stadiums multiple times since he bid farewell to the Peach State as a player in 1975, but he's always remained close to the heart of his fans. Atlanta-Fulton County Stadium and Turner Field were both located on Hank Aaron Boulevard, and the team's current address is 755 Battery Avenue -- an obvious connection to his home run total. He's more than deserving of the next step.
Marlins: Stanton Stadium
When you hit so many home runs at a ballpark that you're breaking parts of the stadium, that's something special. Giancarlo Stanton isn't a Marlin anymore, but no matter what he does for the Yankees, it's going to be tough to surpass what he did in Miami.
Mets: Seaver Stadium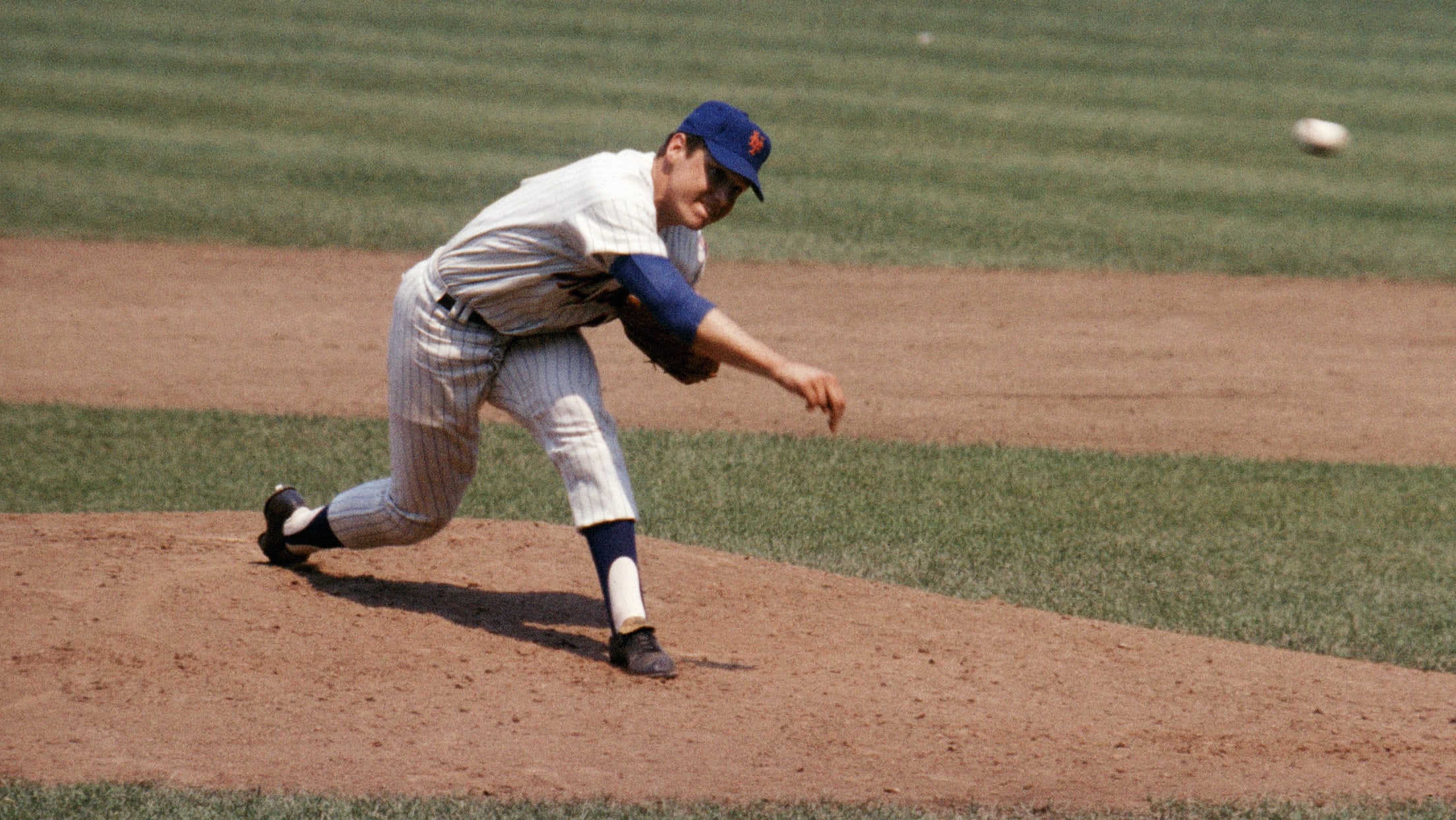 The sad news of Tom Seaver retiring from public life has led to plans for new honors from the Mets for their Hall of Fame hero. Citi Field will likely soon be on 41 Seaver Way, and there have been talks about adding a statue of him as well. We love the sound of "Seaver Stadium" on top of all that.
Nationals: Zim Zone
Ryan Zimmerman was the Nationals' first draft pick after their move from Montreal, and he made his MLB debut during their first season in 2005. He's been there every step of the way, as they moved into a new stadium in 2008 and broke through to win four division titles from 2012-17. He's sent Nationals fans home happy with 11 walk-off homers in his career. Nationals Park is the Zim Zone in all but name.
Phillies: Utley Park
Much like how Mike Schmidt and Steve Carlton were the leading men for the Phillies' ride to the 1980 title at Veterans Stadium, Chase Utley was at the heart of the 2008 Phillies championship at Citizens Bank Park. He had an incredible supporting cast in Ryan Howard and Jimmy Rollins, but neither were as complete a player as Utley, who won the heart of broadcaster Harry Kalas and Philly sports fans by simply being, well, the man.
Brewers: Yount Yard
Robin Yount was just 18 when he debuted with the Brewers in 1974. Although it took some time, it became a beautiful partnership that saw him collect 3,174 hits -- all in a Milwaukee uniform -- and lead them to the 1982 pennant as the AL MVP. If it's not the Uecker Yard, it should be the Yount Yard.
Cardinals: Musial Park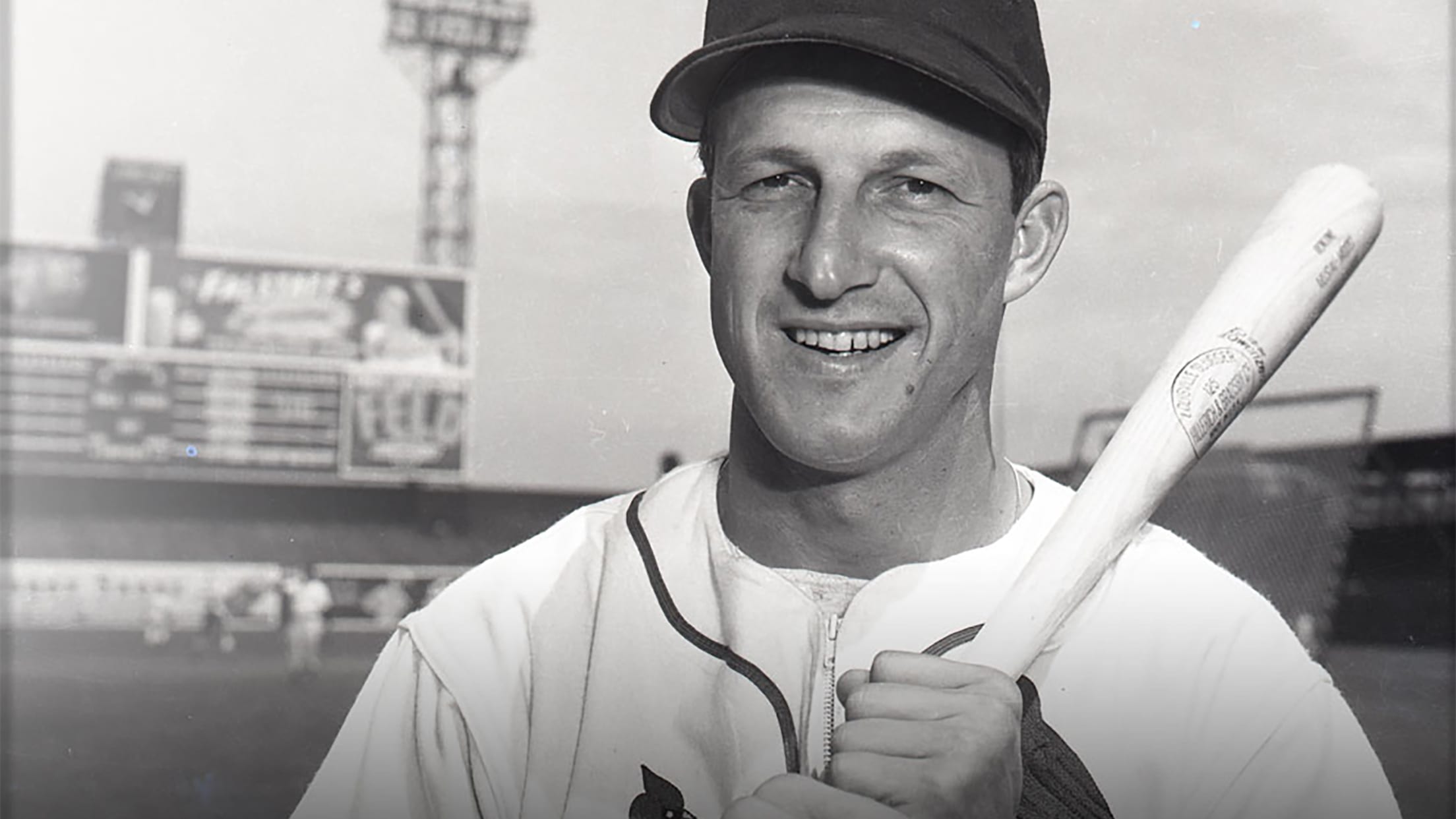 The Cardinals have appeared in three separate Busch Stadiums over the years, and Stan Musial was their star in the first version. He became a hero in St. Louis across 22 seasons and remains the greatest player that the Cardinals have ever seen.
Cubs: Banks Field
It's not sacrilege to change Wrigley Field's name if you're honoring Ernie Banks. He absolutely loved baseball, and Cubs fans loved him back. Plus, how perfect does "Let's play two at Banks Field" sound?
Pirates: Clemente Center
The right-field wall at PNC Park stands 21 feet high in honor of Roberto Clemente's famous No. 21, and the walkway across the Allegheny River leading up to the stadium is named the Roberto Clemente Bridge. Given how much Pirates fans adore Clemente, no honor is too high.
Reds: Bench Ballpark
There has probably never been a better all-around catcher than Johnny Bench, the heart of the Big Red Machine dynasty of the '70s. There has also probably never been a more overenthusiastic commentator about the modern game. It's an A+ combination.
D-backs: Big Unit Ballpark
The baseball world was shocked in Dec. 1998, when it was announced that Randy Johnson would sign a four-year contract with the D-backs, who had just finished their first season as an expansion team. What was he thinking? How could this possibly work?
Well, the Big Unit won four straight NL Cy Young Awards during those four seasons and in 2001, he helped them win a World Series faster than any team in baseball history. Guess he knew what he was doing.
Dodgers: Koufax Stadium
Sandy Koufax giving you a standing ovation is now a baptism of sorts for Dodgers pitchers. Clayton Kershaw has usually been the benefactor, and Walker Buehler joined those ranks during his exceptional outing in Game 3 of the 2018 World Series.
It's high praise, and why not? Having thrown four no-hitters and won four championships during his years of dominance in the Dodgers' early years in L.A., Koufax knows pitching excellence. The stadium should reflect that.
Giants: Mays Field
Willie Mays is the best baseball player who ever lived. He could do everything, and that's what he gave the Giants as they ushered in a new era in San Francisco. Honestly, every ballpark should be named after Willie Mays, just out of respect.
Padres: Gwynn Garden
Mr. Padre spent his entire Hall of Fame career in San Diego, entertaining fans and torturing opposing pitchers with line drives left and right. There's no place that we'd rather enjoy a .394 Ale than at Gwynn Garden.
Rockies: Helton Park
Like Gwynn, Helton never strayed from his original team. He began his career in Colorado as someone better known for being Peyton Manning's backup quarterback in college and finished it carving out an impressive legacy of his own. When the Rockies won the NL pennant in 2007, the veteran was at the center of it all.