Reliever Sergio Romo made the most of his rare at-bat by attentively taking signs from his 3B coach
Sergio Romo is a man of many talents: closer, opener, bat boy, third baseman -- you name it. He's probably terrific at beach volleyball and composing beautiful poetry, too.
Romo never quite got the hang of hitting, though. As a reliever, time at the plate is hard to come by, and Romo's only had seven career plate appearances. He's struck out in all but two of them. So it was certainly unusual on Thursday when Romo got a rare chance to hit during the Marlins' 12-6 win over the Astros. At-bats this early on are even more elusive, as the last time Romo hit in a Spring Training game was March 30, 2008. (Surprise: He struck out.)
However, Romo's failures at the plate have definitely not gotten his confidence down. As seen in the video above, Romo took time between every single pitch to look down at Marlins third-base coach Fredi Gonzalez. Look at that subsequent focus!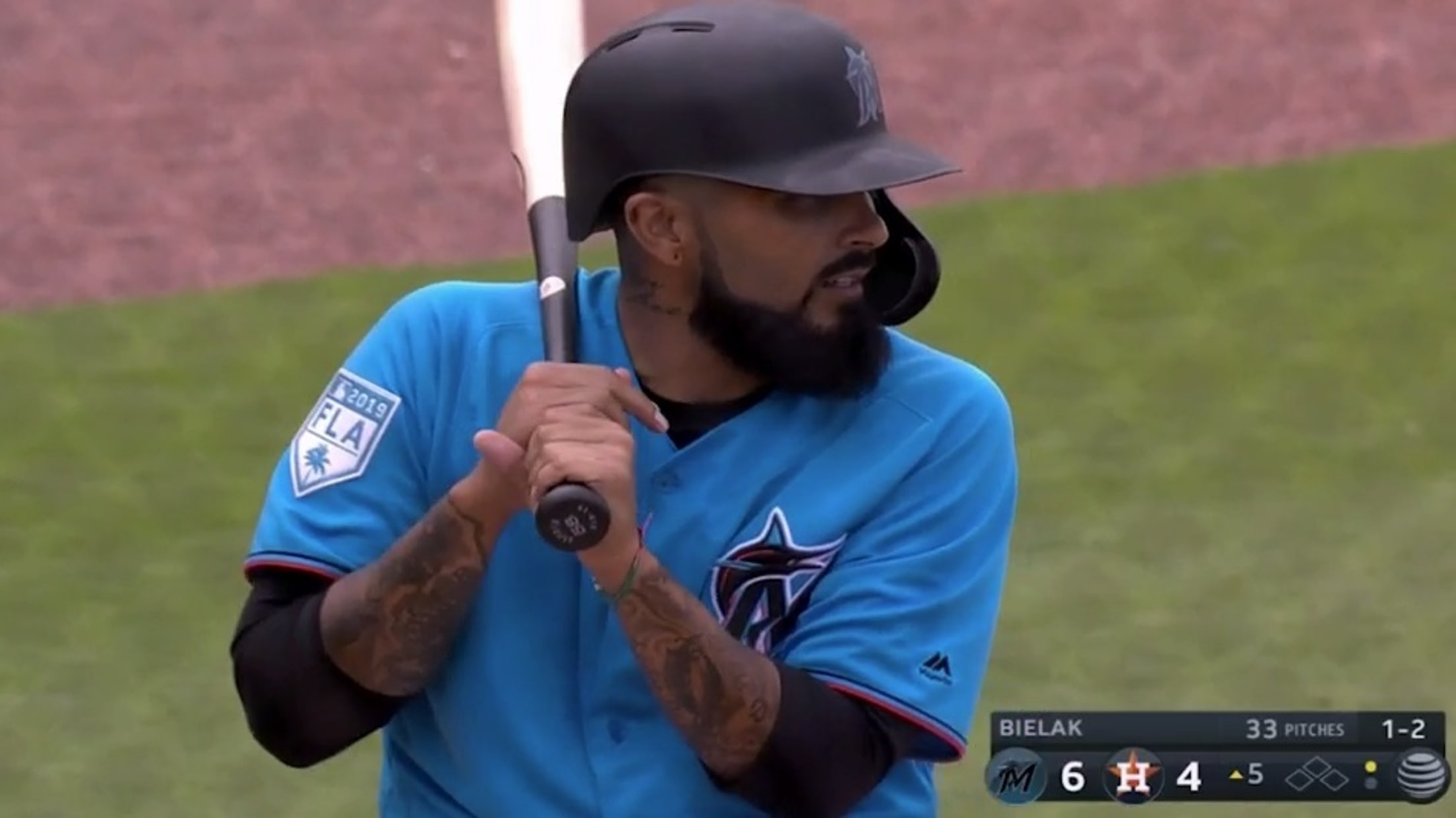 This is a man who is ready to hit. He's prepared to take on all challenges! Sadly, Romo never swung the bat and went down on strikes yet again.
Maybe next time Romo should take some notes from Tyler White. He showed Romo a thing or two about hitting during that same game.
A tough lesson. But fair.
Teams in this article:
Players in this article:
Topics in this article: