Indians FAQ: Details on the upcoming season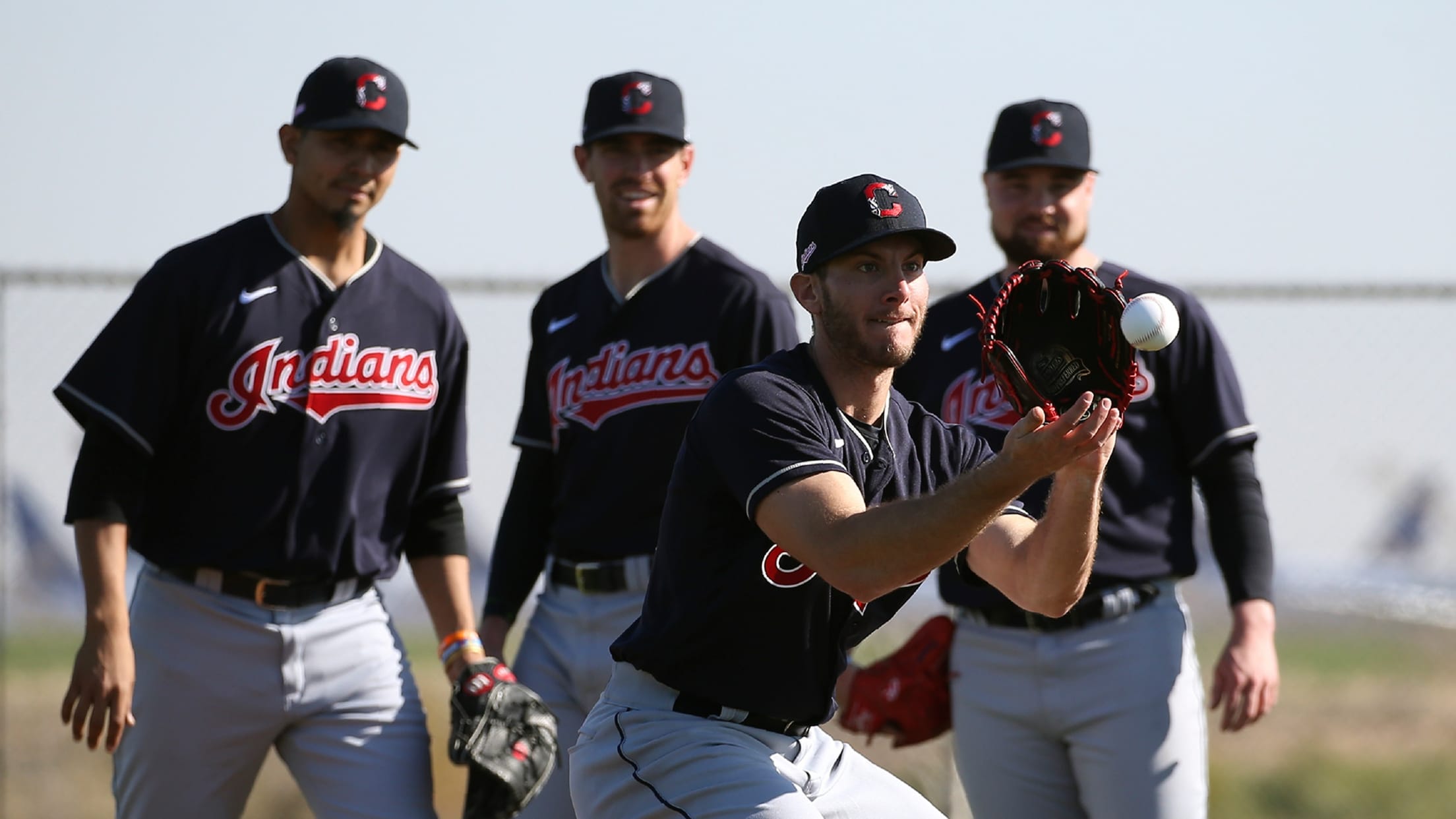 CLEVELAND -- Following a three-month delay to the start of the season, the Indians will have no time to get off to one of their notorious slow starts. With a 60-game season slated to begin in late July, the Tribe will look to post their fourth winning record in the
CLEVELAND -- Following a three-month delay to the start of the season, the Indians will have no time to get off to one of their notorious slow starts. With a 60-game season slated to begin in late July, the Tribe will look to post their fourth winning record in the first 60 games since Terry Francona became their manager in 2013.
Francona has joked about the Indians' tendency to get a slow start out of the gate. Their best 60-game start of the Tito Era came in 2016, when the club went 34-26.
• Play Ball: MLB announces 2020 regular season
The Indians lost two-time American League Cy Young Award winner Corey Kluber in a trade with the Rangers over the winter and the acquisition in that trade -- hard-throwing reliever Emmanuel Clase -- will be serving an 80-game suspension for a positive PED test. But with Shane Bieber and Mike Clevinger atop the rotation, Carlos Carrasco set rejoin the starting rotation after a battle with leukemia sidelined him for three months last season, and young starters in Zach Plesac and Aaron Civale, the Tribe's rotation should be among the best in the AL.
Cleveland still has All-Star Francisco Lindor at short and will have to hope that the superhuman power Franmil Reyes displayed during Spring Training in February and March will carry over four months later.
• FAQ: All you need to know about the 2020 season
Now, with camp just a week away, let's take a look at everything Indians fans need to know for the shortened season:
Where will summer camp take place, and when?
Summer camp will take place at Progressive Field. A handful of players already have made it back to Cleveland and have been participating in optional workouts. The rest have until July 1 to report.
When is Opening Day?
Opening Day is tentatively scheduled for July 23 or 24. MLB created a 60-game schedule and sent it to the Players' Association for review. The location and opponent for the Indians' first game has yet to be released, but the full schedule is expected in the next week to 10 days.
Which teams will be on the schedule?
The Indians will square off against their regular AL Central opponents (Tigers, Royals, Twins and White Sox) in 40 games, facing each team 10 times. In order to keep travel to a minimum, the Tribe will face the National League Central -- the Reds, Pirates, Brewers, Cubs and Cardinals -- for the remaining 20 games.
How to watch
Stream out-of-market Indians games LIVE on MLB.TV on your favorite supported devices.
How to listen
Listen to every Indians game LIVE online or on the go with MLB Audio.
How are the Indians' injured players doing?
The Tribe had three injured players who weren't guaranteed to be ready by the original Opening Day date on March 26. Clevinger suffered a partial meniscus tear in his left knee on the second day of Spring Training but had made such quick work in his rehab program that he was a possibility to break camp with the Indians. Carrasco was battling right elbow inflammation and would've likely needed a little more downtime than Clevinger. But those injuries are no longer concerns, as both have fully recovered and will be ready for the start of camp.
The third injured player was outfielder Tyler Naquin, who has been recovering from September surgery on his right ACL. He was scheduled to have an appointment with the doctor who performed the surgery in Houston during the first week of April to get the green light to resume all baseball activities. That appointment was postponed due to the coronavirus outbreak, but Naquin expects to be cleared for the second round of Spring Training.
What are some competitions to watch when camp resumes?
The biggest roster competition will be between the 10 outfielders currently on the Tribe's 40-man roster. Oscar Mercado is a lock for one of the three starting spots (most likely center field), while Reyes and Domingo Santana will either split time in a corner outfield spot and at designated hitter or fight to earn one of those two roles on a consistent basis. The other corner spot will be left to either Naquin (the most likely candidate, if healthy), Delino DeShields, Jordan Luplow, Greg Allen or Jake Bauers. Daniel Johnson and Bradley Zimmer will also be in the running but won't likely be top contenders out of the gate.
The Indians also have a handful of starters to join Clevinger, Bieber and Carrasco in the rotation. Adam Plutko, Plesac and Civale will compete for the two final spots, while Logan Allen will also be in contention. However, due to a shortened camp and more than a three-month break since the first round of Spring Training, the Indians -- and many other teams -- could easily be relying on more than five hurlers to get through the first week or two of games.
How will the rosters be different? How will those changes affect the Indians?
Teams can field a 30-man Opening Day active roster, which they must reduce to 28 players at the season's two-week mark. Two weeks later, on Day 29 of the season, they must slice that roster to 26 players. They will carry 26 players for the rest of the season. The Indians' initial active 30-man roster likely will include several guys who would otherwise be on the bubble: outfielders Bauers, Allen, Johnson, Zimmer and Allen; infielder Mike Freeman; or another bullpen arm.
Teams are expected to be allowed to keep 60 players -- the standard 40-man roster, plus 20 additional players on a taxi squad. The regular injured list will be for 10 days in 2020 for both position players and pitchers, as in 2019. MLB is also instituting a special COVID-19-related injured list for players who test positive, have confirmed exposure or are exhibiting symptoms. There is not a minimum or maximum number of days players can spend on this list.
All clubs will also have a taxi squad during road trips, with three extra players who would not receive Major League service time unless added to the roster. One of those players must be a catcher, which for the Indians could mean Beau Taylor, Cameron Rupp, Kungkuan Giljegiljaw or Gavin Collins.
Players optioned or outrighted off the roster must remain that way for a minimum of 10 days before they can be recalled. Both leagues will now have a designated hitter, so pitchers will not have to bat when visiting National League parks.
Can Lindor still be traded?
The biggest question that will continue to pop up is how the shortened season will affect Lindor's future in Cleveland. Heading into the year, it was expected that the shortstop could be on the trade market if the Indians were not in playoff contention around the Trade Deadline in July to maximize the return the club could get on one of the best players in the game. Maybe that's changed.
The Trade Deadline has been pushed back from its regular July 31 date to Aug. 31. So, Cleveland still has the option to move its shortstop in-season should it choose, but teams will have just 30 or 35 games to evaluate where they stand before needing to decide to trade for a player. That short window may be difficult to navigate, which may make it more likely that Lindor will remain in Cleveland for the entire season.
How did the Tribe fare after 60 games last season?
At the 60-game mark last year on June 4, the Indians were 30-30 (their worst 60-game stretch of the season) and 10 1/2 games behind the Twins in the AL Central. During that span, José Ramírez struggled to find his bat, hitting .202 with a .610 OPS in 218 at-bats.
From June 4 through the end of August, Cleveland posted the best winning percentage in the AL. From June 4-Aug. 12, the Tribe posted its best 60-game stretch with a 43-17 record, during which Ramírez hit .297 with a .921 OPS after the third baseman snapped his offensive skid on June 14.