Guardians protect 3 players from Rule 5 Draft
Cleveland clears roster space with two trades, two DFA's
CLEVELAND -- As Guardians manager Terry Francona was on the verge of being named American League Manager of the Year on Tuesday night, his front office was scrambling to piece together its final 40-man roster prior to the 6 p.m. ET deadline to protect prospects from the Rule 5 Draft.
5 Guardians prospects to keep an eye on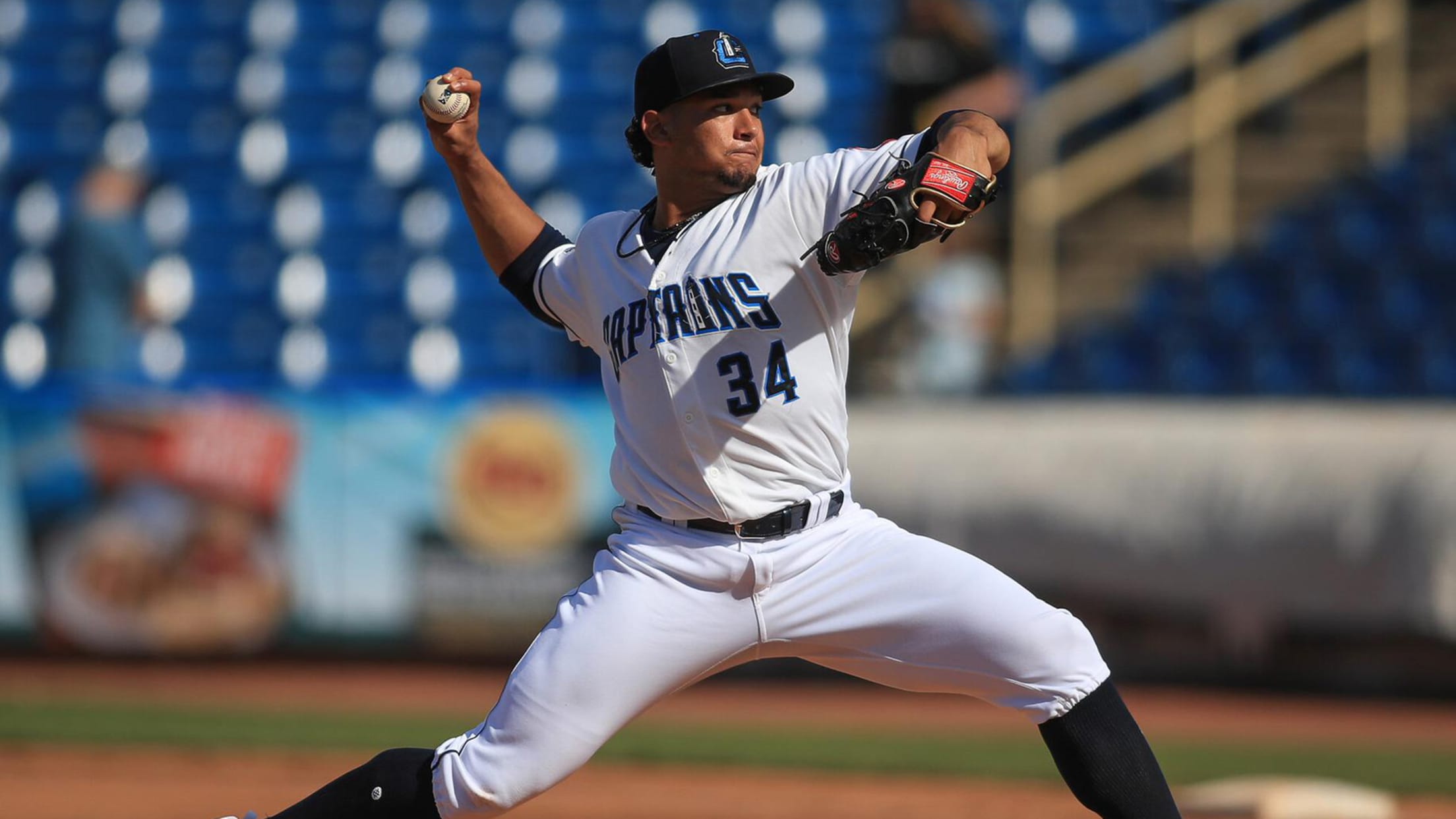 This story was excerpted from Mandy Bell's Guardians Beat newsletter. To read the full newsletter, click here. And subscribe to get it regularly in your inbox.
Guardians' Martinez stepping up vs. older competition in AFL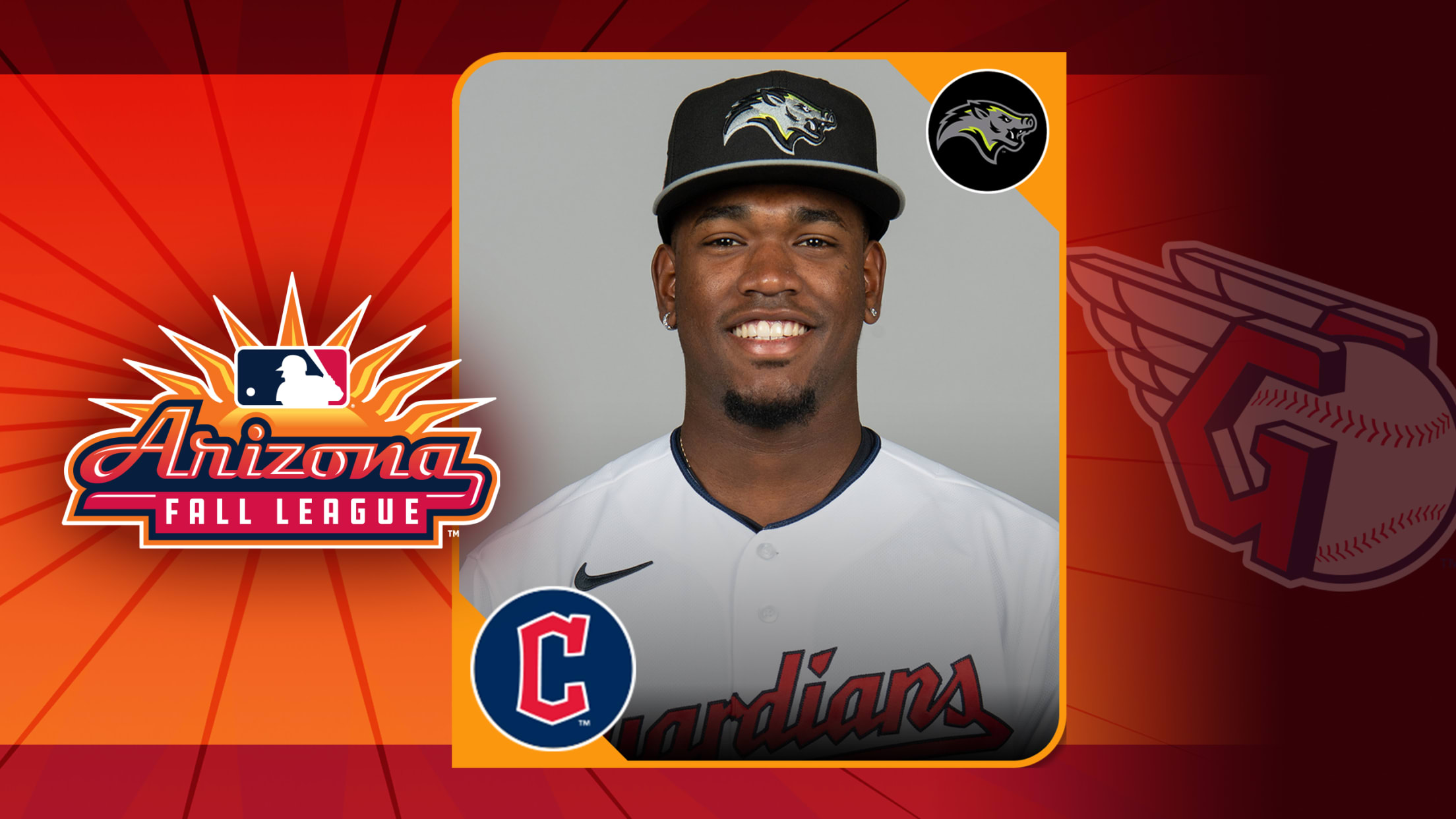 Angel Martinez has been an organization favorite since signing with the Guardians for $500,000 out of the Dominican Republic in 2018. In addition to his all-around tools, club officials appreciate the infielder's instincts, work ethic and personality. Despite losing the '20 season to the pandemic, he reached Double-A at age
Bo Naylor to absorb big league atmosphere on taxi squad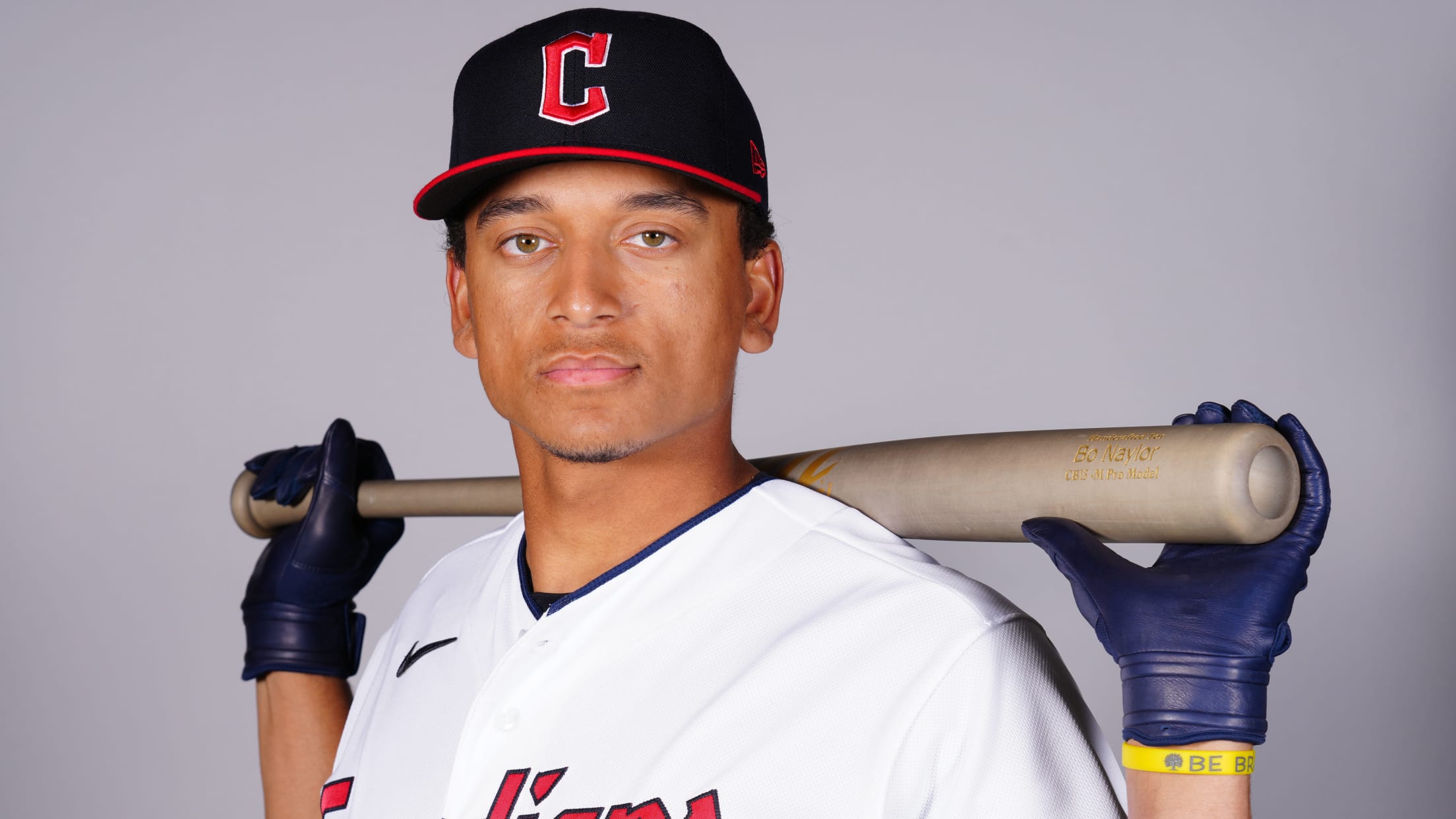 CLEVELAND -- Bo Naylor is finally up with the big league club, but he hasn't been added to the roster just yet. The Guardians' No. 5 prospect, as ranked by MLB Pipeline, will be seen floating around Progressive Field over the coming days as part of Cleveland's taxi squad. That
The latest on Guardians top prospects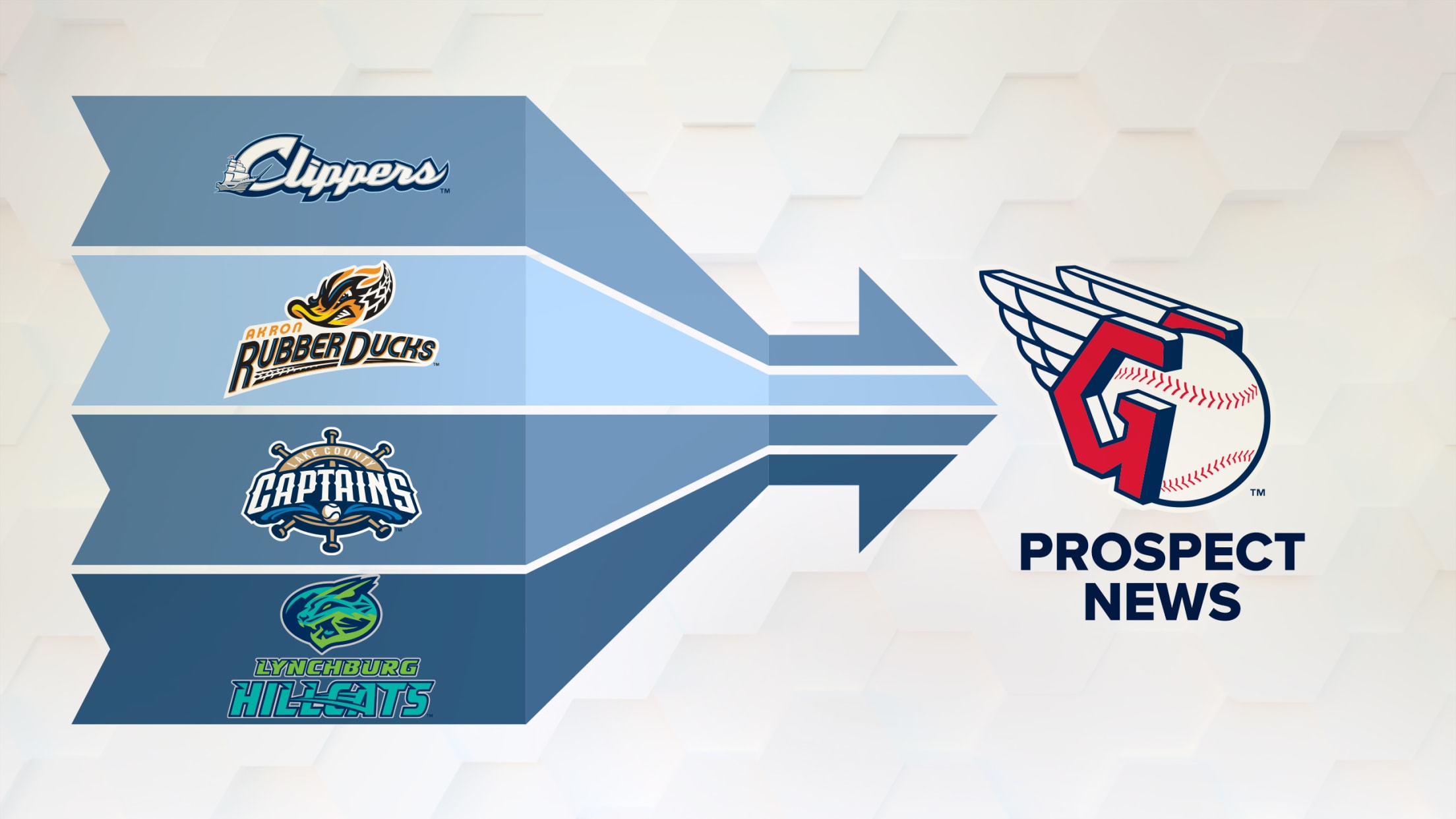 Welcome to the Guardians prospect update, where you'll find news, promotions and standout performances, all year long.
Naylor goes DEEP twice for Triple-A Columbus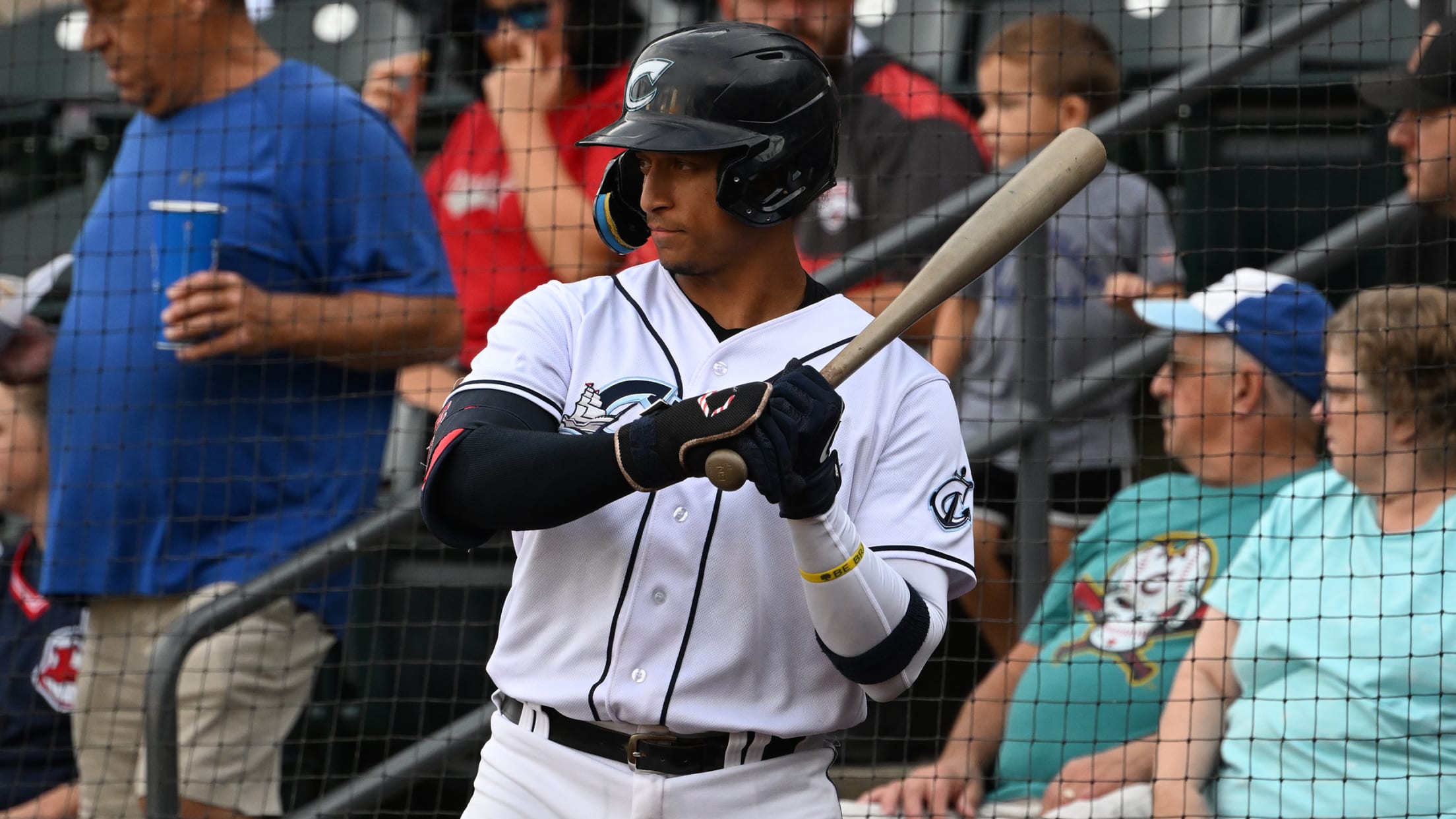 With the game already out of hand in the eighth inning, Bo Naylor asked teammate David Fry what he should do in his next at-bat. After a brief exchange of banter, Fry told the 22-year-old to look for something inside and hit it out of the park. The advice worked.
Brennan makes Major splash in Guardians debut
Cleveland continues youth movement as No. 20 prospect records first MLB hit, RBI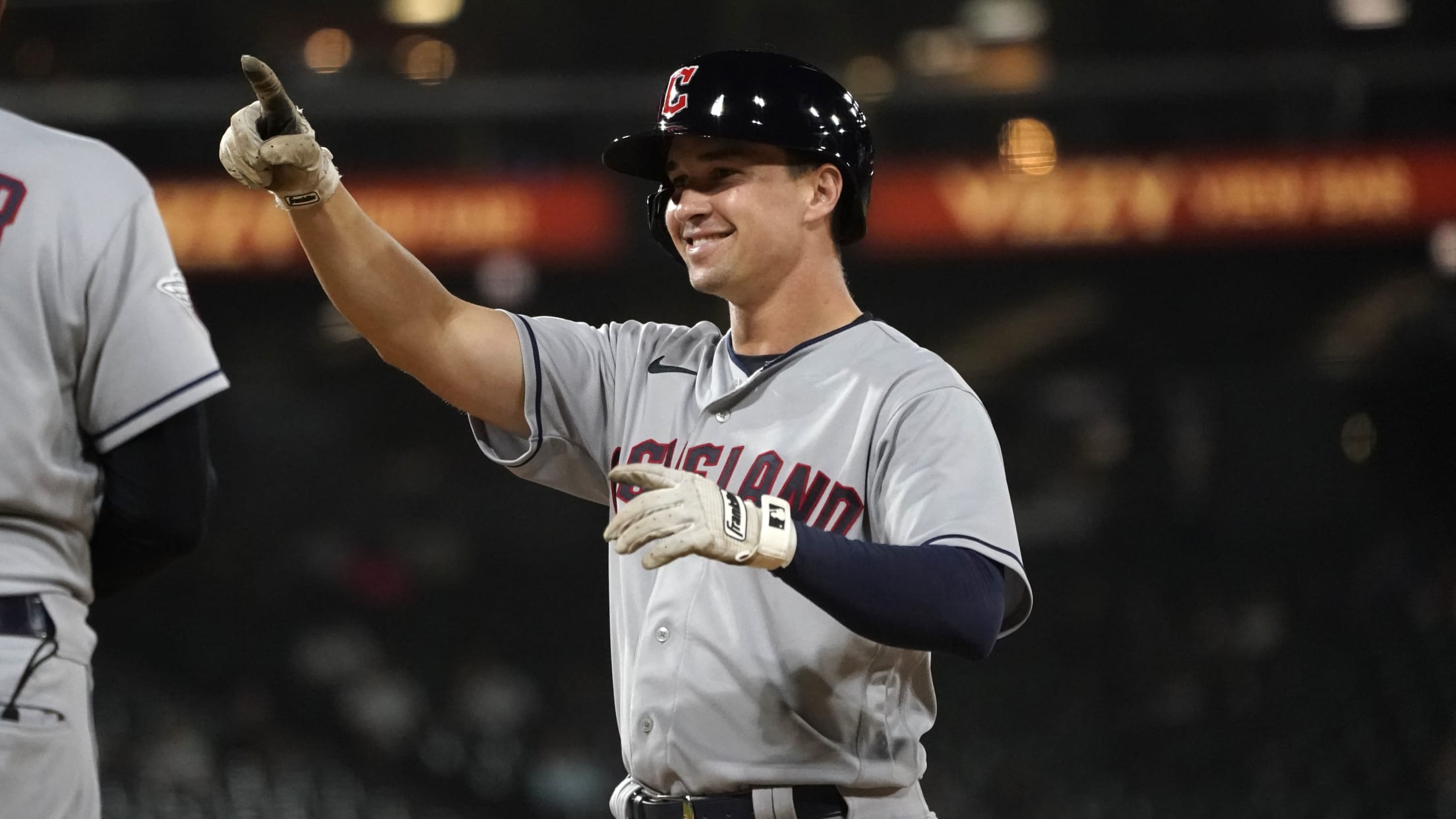 CLEVELAND -- Just when it seemed as though the Guardians couldn't get any younger, they found a way to do so. The team announced that it recalled infielder Gabriel Arias and selected the contract of outfielder Will Brennan prior to Wednesday's 8-2 win over the White Sox in Chicago. In
Valera homers twice -- again -- for Triple-A Columbus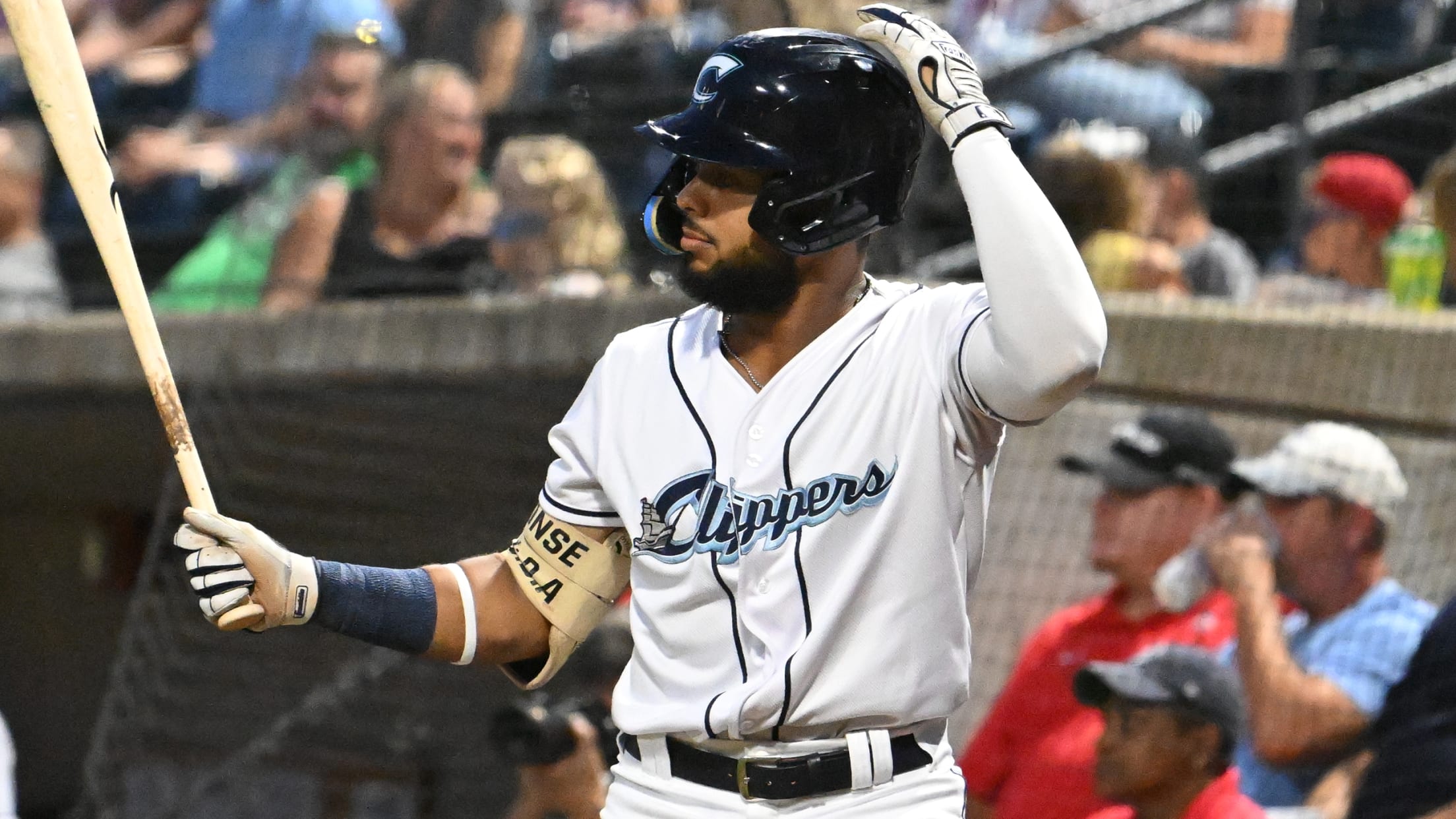 George Valera, the second-ranked Guardians prospect, launched a pair of home runs in Triple-A Columbus' 9-6 victory over Buffalo on Thursday at Sahlen Field. The two solo shots give him four in his first 13 Triple-A games since being promoted from Double-A Akron on Aug. 8. He has also laced
'Professor' Rocchio a quick study in Minors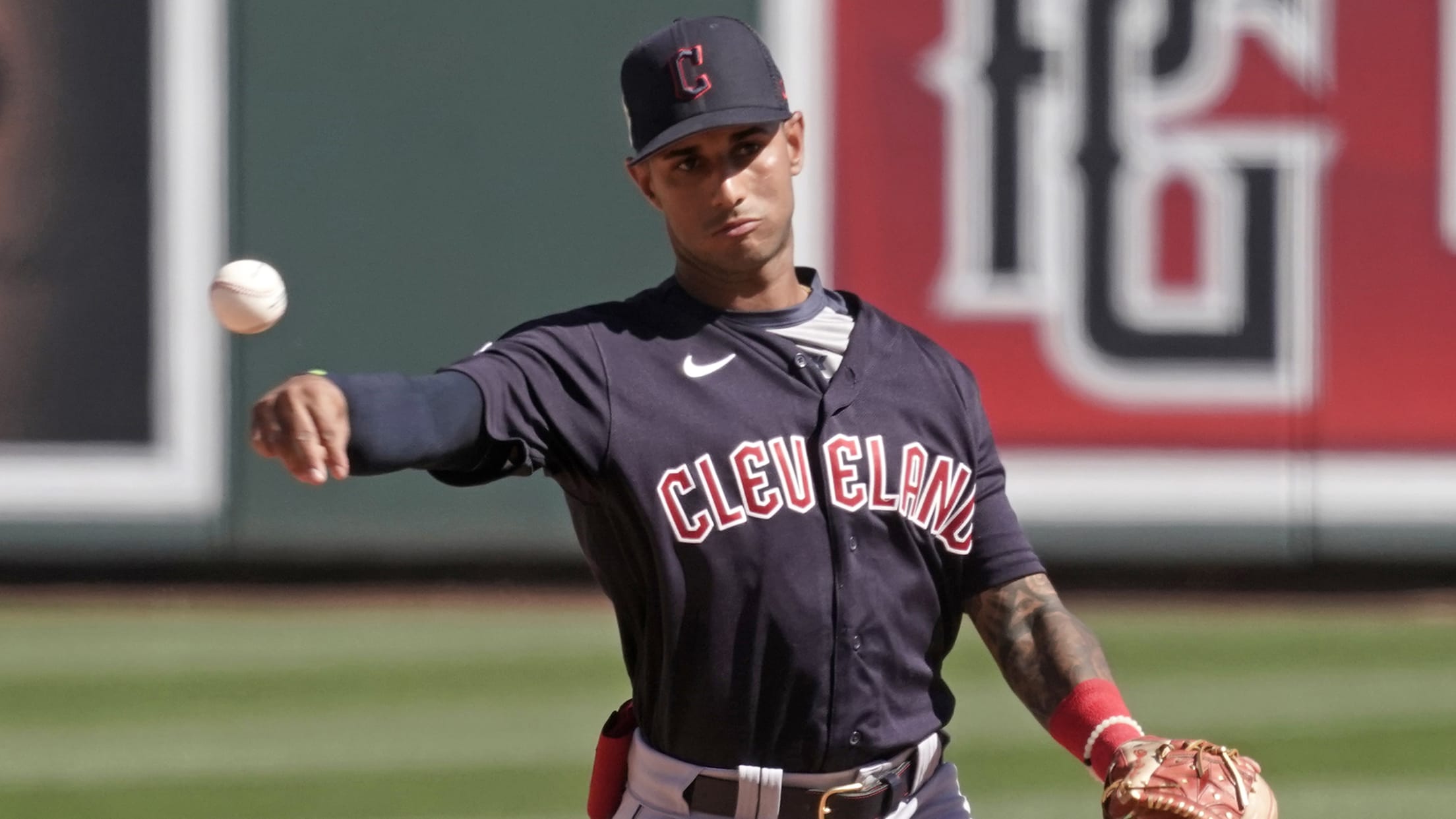 Shortstop Brayan Rocchio, who was promoted to Triple-A Columbus on Saturday, patterns his game after a few of the greatest shortstops to ever suit up for Cleveland. If all goes according to his plan, the organization's No. 4-ranked prospect hopes to have a similar career one day. "Growing up I
Valera slugs first Triple-A homer ... and second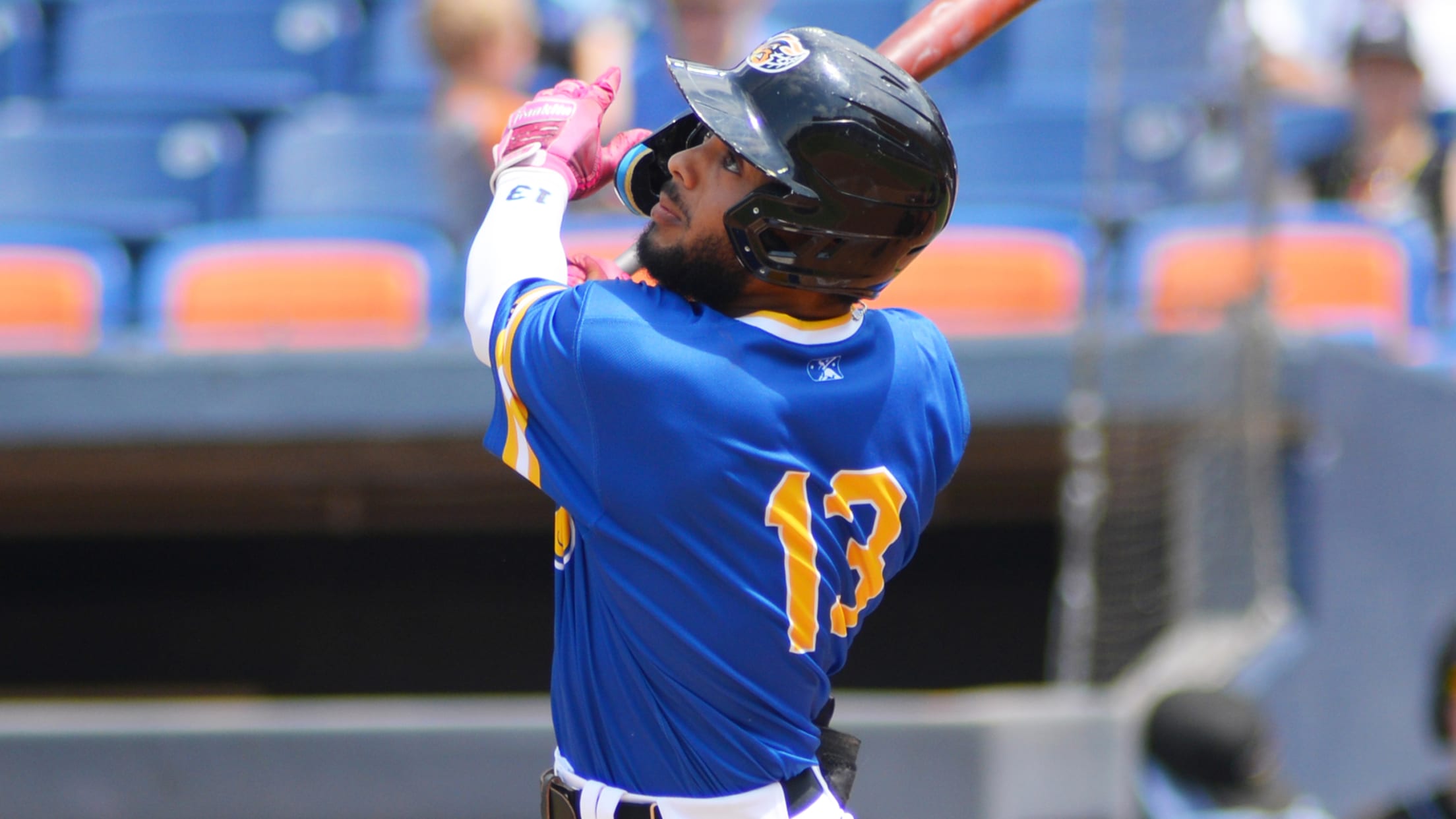 It took George Valera nine games with the Clippers to club his first Triple-A home run. And he must have really liked the feeling because he only waited two innings to hit his next one. The second-ranked Guardians prospect mashed a pair of jacks to help power Columbus to a
Here's the Guardians' new Top 30 Prospects list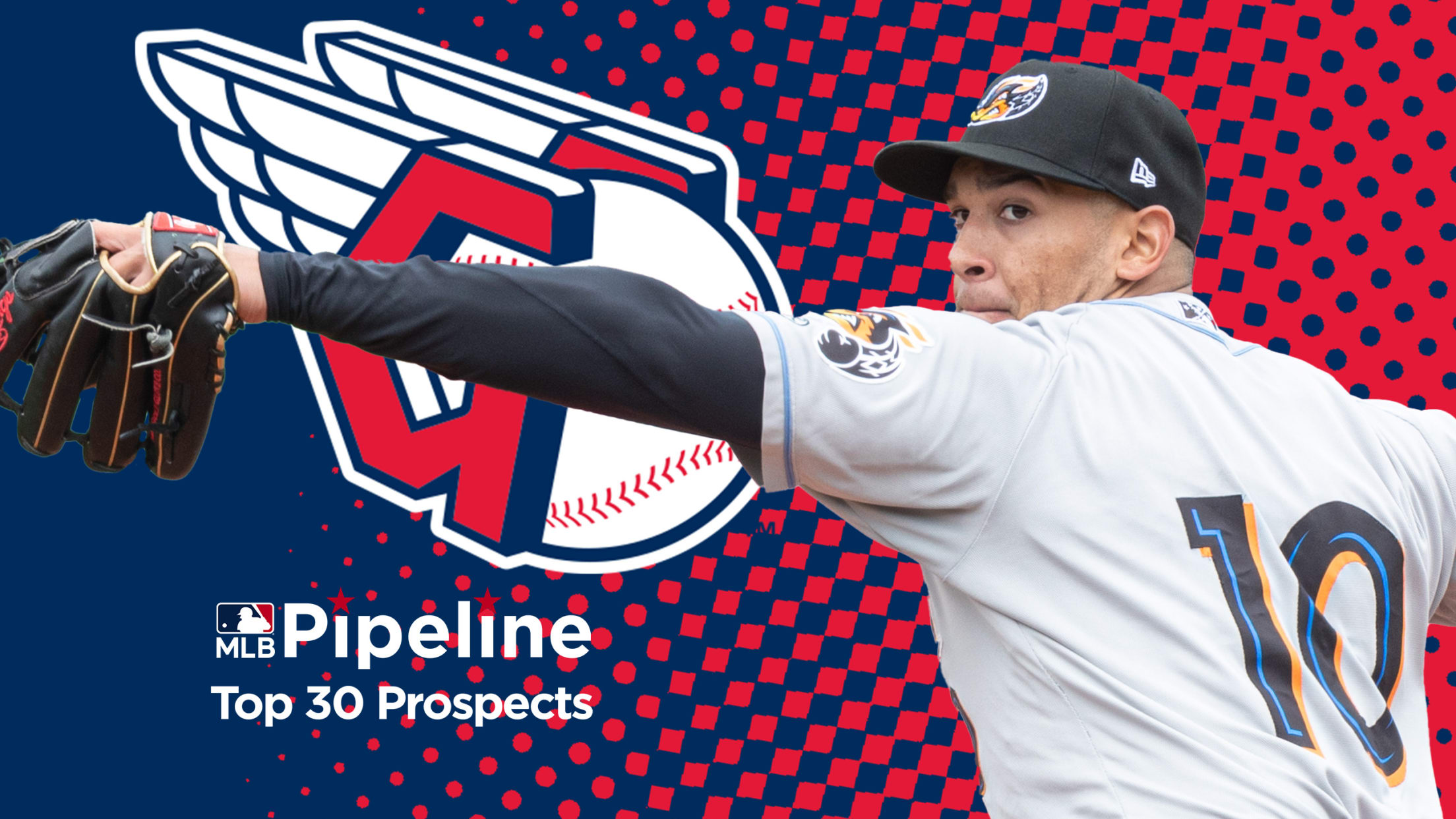 Suddenly, the Guardians boast one of the most exciting farm systems in baseball. Cleveland has been building a solid prospect foundation over the last few years. We've seen stellar young pitching reach the big leagues over the last few seasons, and 2022 showed us the quality hitters that were waiting
After Guardians' quiet Deadline, it's time to let the kids play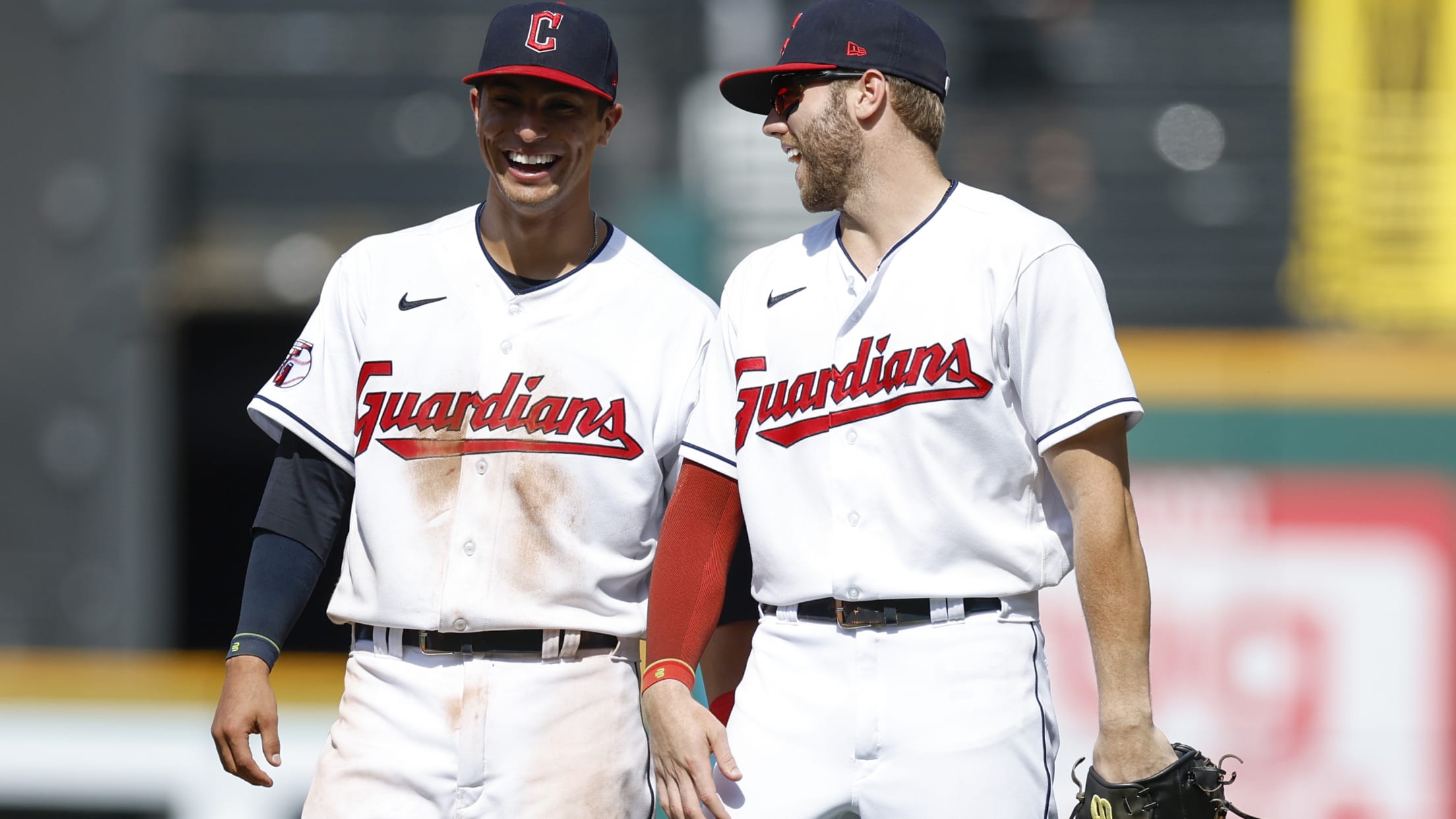 This story was excerpted from Mandy Bell's Guardians Beat newsletter. To read the full newsletter, click here. And subscribe to get it regularly in your inbox.
Worth the wait: Benson scores winning run in MLB debut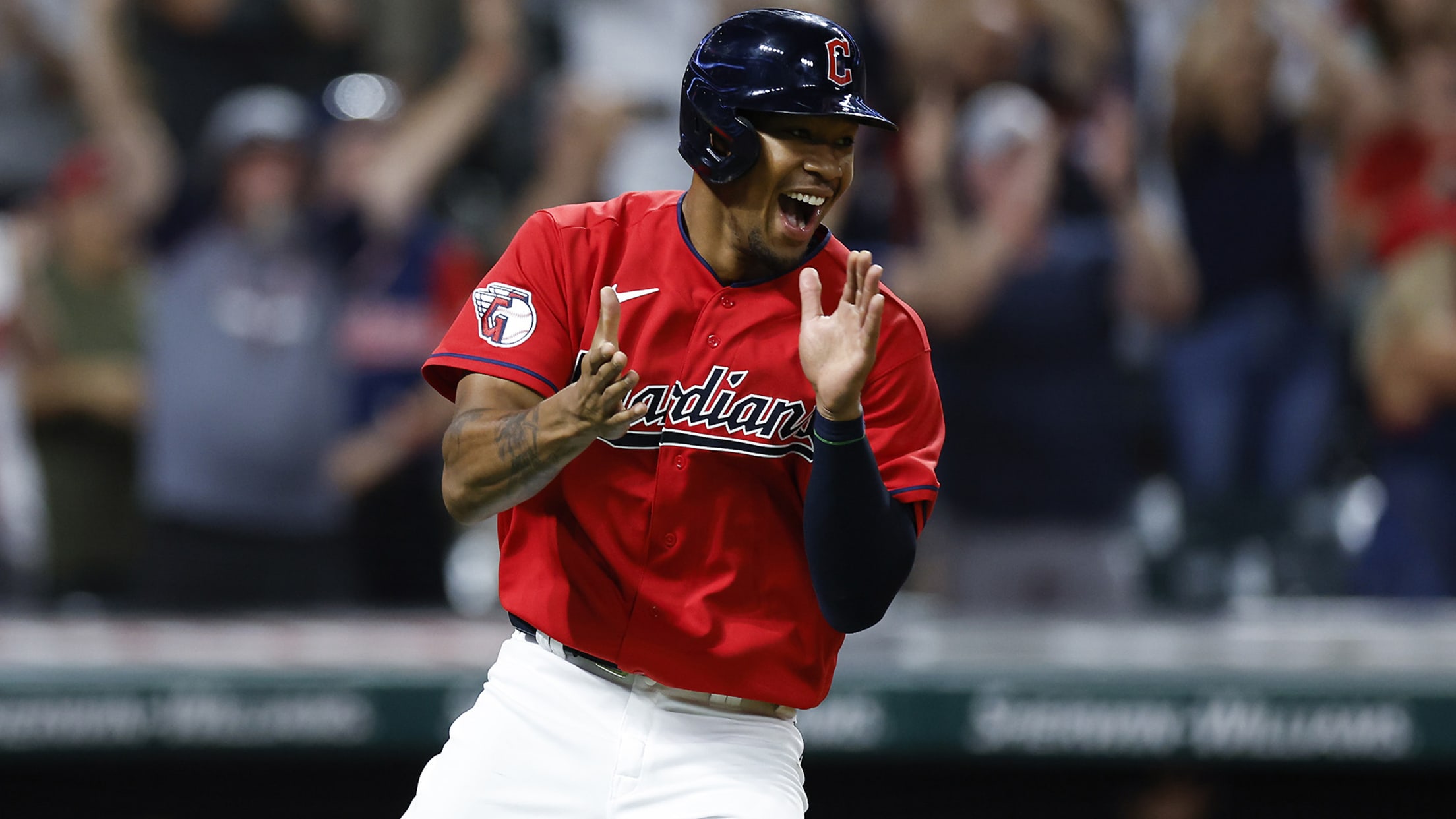 CLEVELAND -- It was June 9, 2016, that Will Benson began his professional baseball journey when Cleveland selected him in the first round of the MLB Draft. The almost 18-year-old fresh out of high school was convinced he'd be on the fast track to the big leagues -- maybe within
'No pressure, no diamonds': Guardians' Day 3 pick has seen it all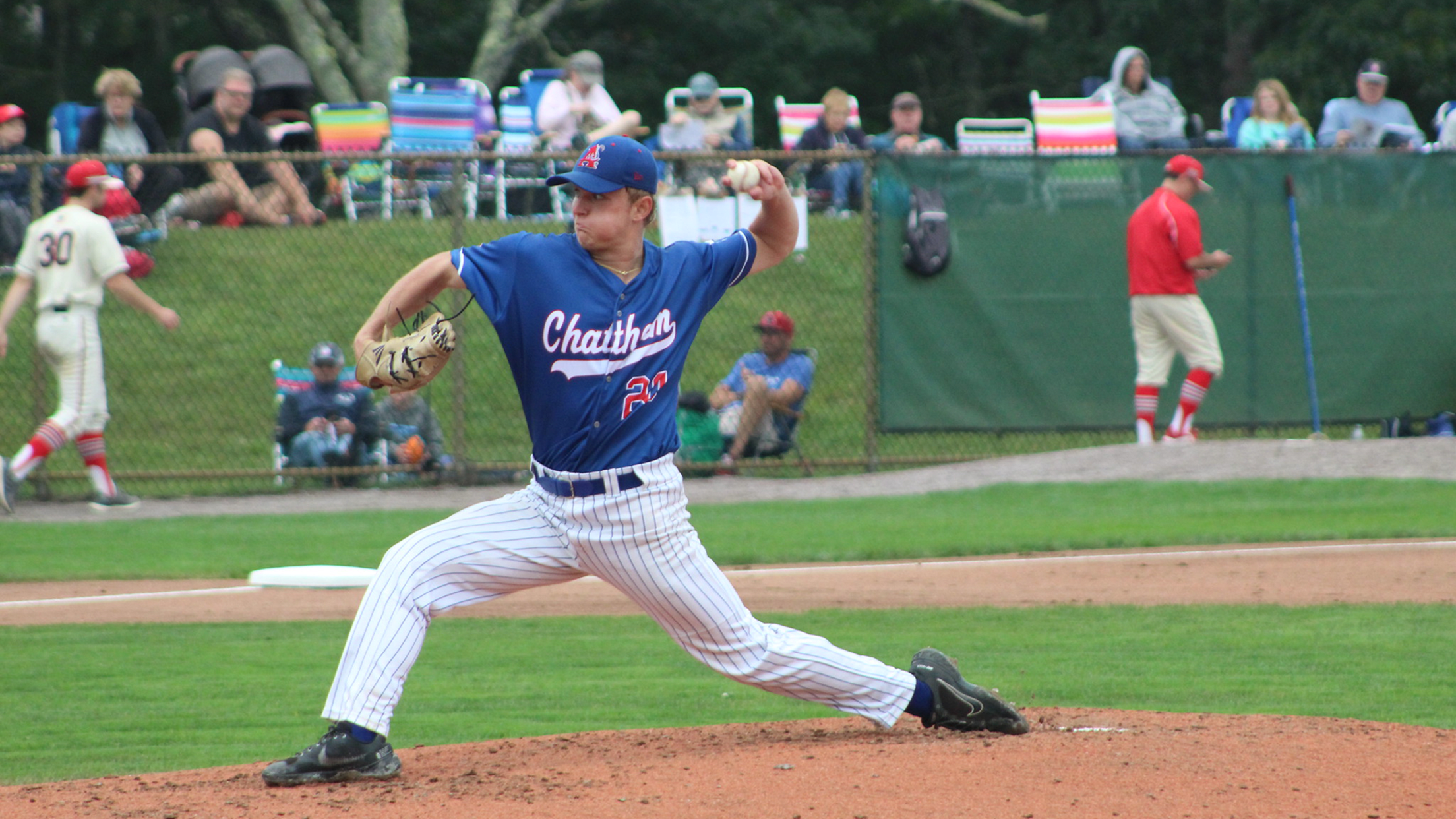 CLEVELAND -- Adam Tulloch was ready to throw in the towel. His baseball dreams did not seem like they were going to pan out. Little did he know he'd begin his professional career in the summer of 2022, as the Guardians selected the lefty hurler out of Arizona State University
Guardians grab speedy Lampe, other college talent on Day 2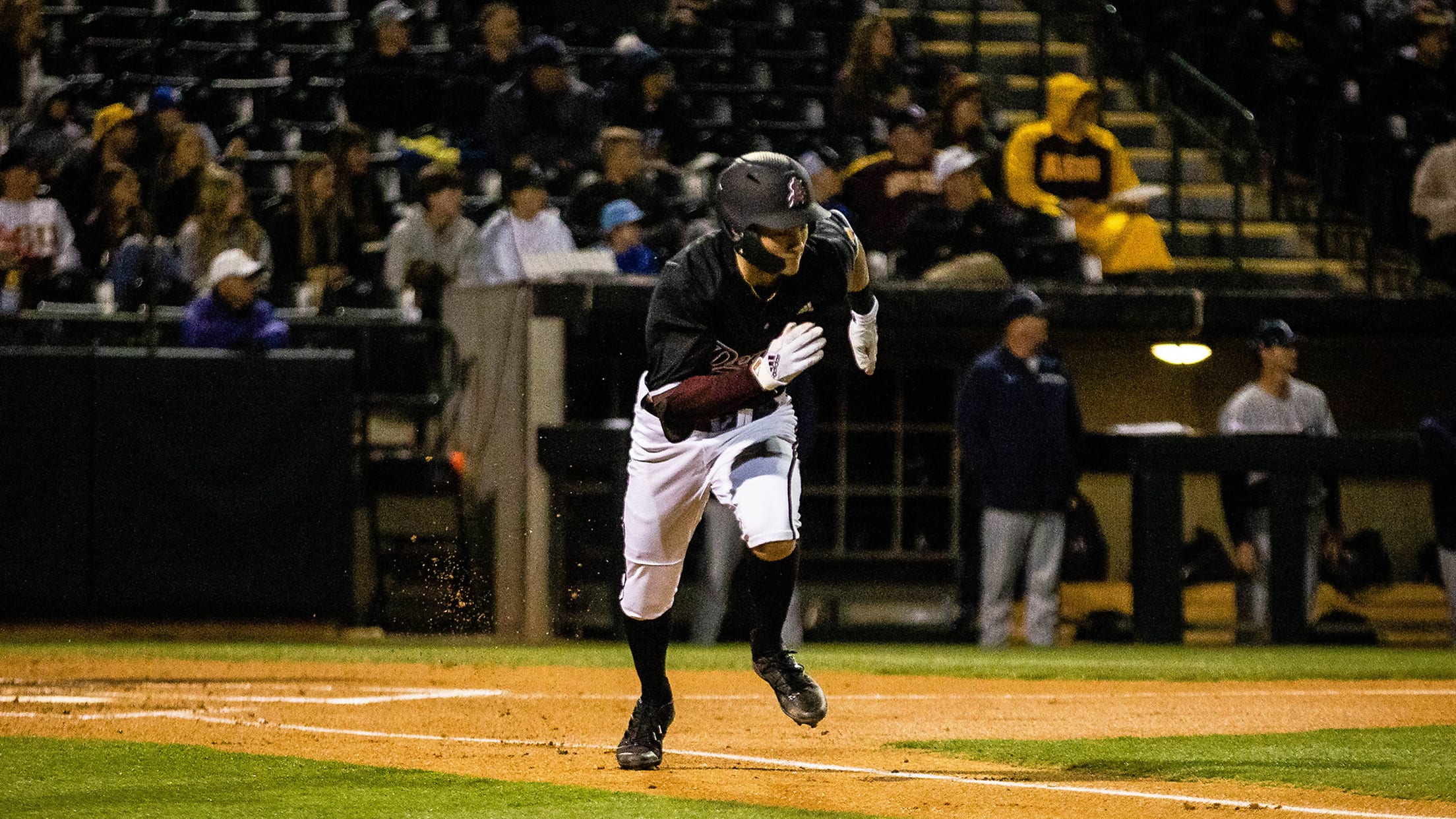 The Guardians won't be repeating last year's strategy of taking all but one pitcher in the Draft, but they've started to set another trend through the early rounds. Cleveland has become known for its old-school approach to the game with its current big league roster. For Guardians batters, contact is
Guardians take powerful OF DeLauter with No. 16 pick
Cleveland adds RHP Campbell at 37, LHP Messick at 54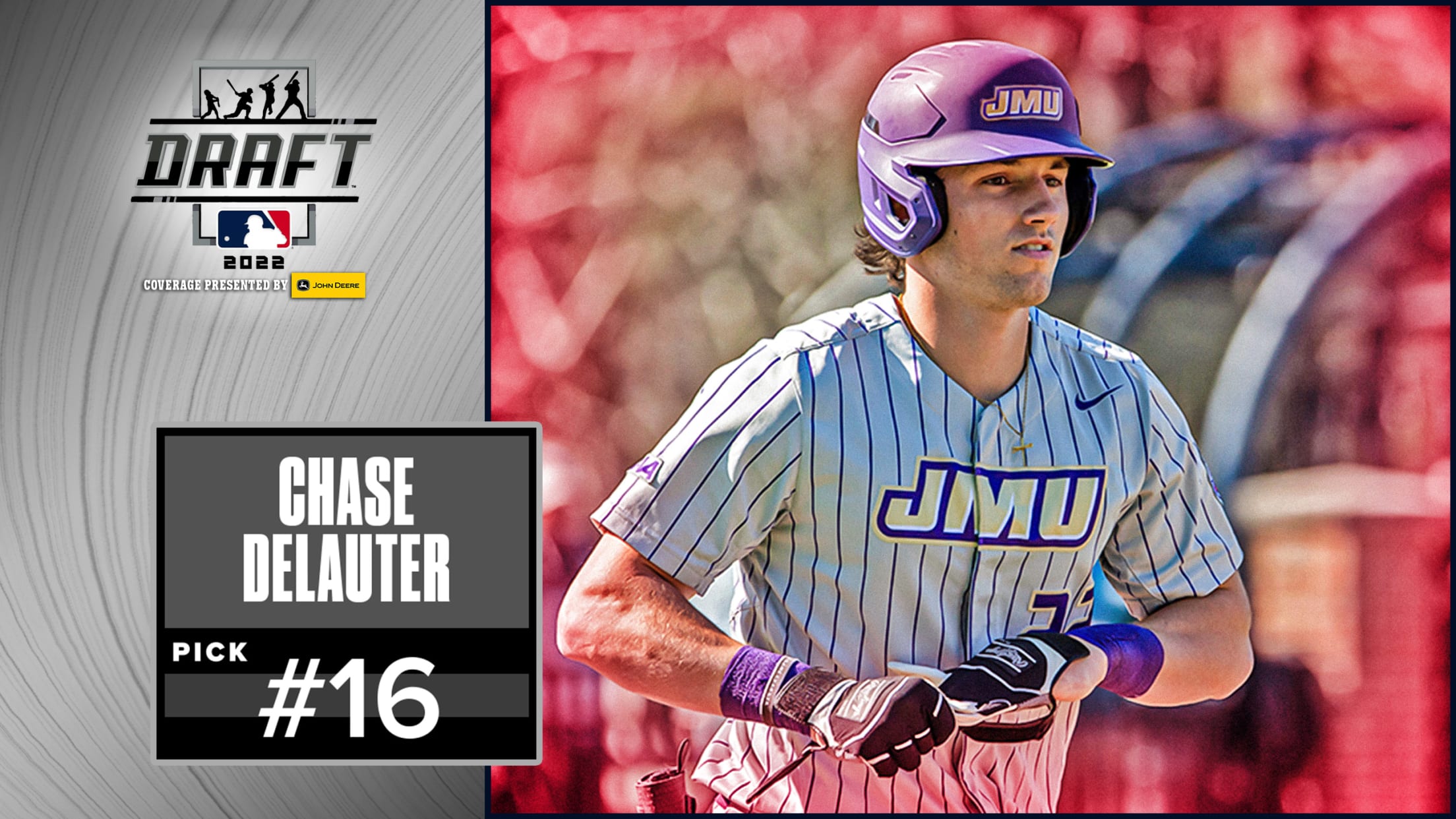 The Guardians certainly could use some more powerful outfield bats in their system, and they made that their top priority heading into the 2022 MLB Draft. On Sunday night, the club selected 20-year-old outfielder Chase DeLauter with its first-round pick (16th overall) of the MLB Draft. DeLauter becomes the first
Guardians' Draft strategy: 'We take the best available player'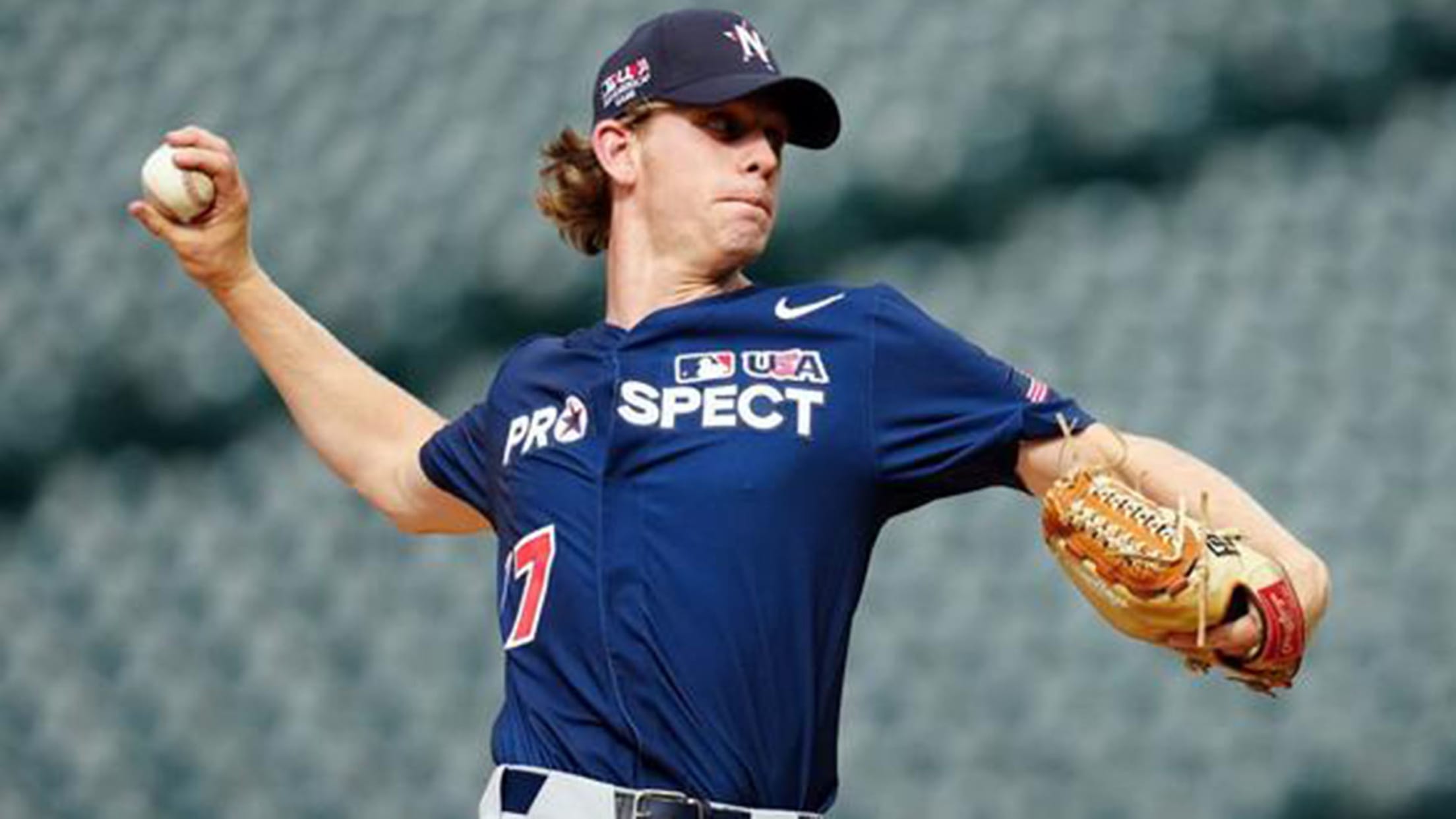 This story was excerpted from Mandy Bell's Guardians Beat newsletter. To read the full newsletter, click here. And subscribe to get it regularly in your inbox. OK, maybe Cleveland won't take 19 pitchers like it did in last year's MLB Draft, but it's not off the table. "We take the
Valera's Futures Game nod a childhood dream fulfilled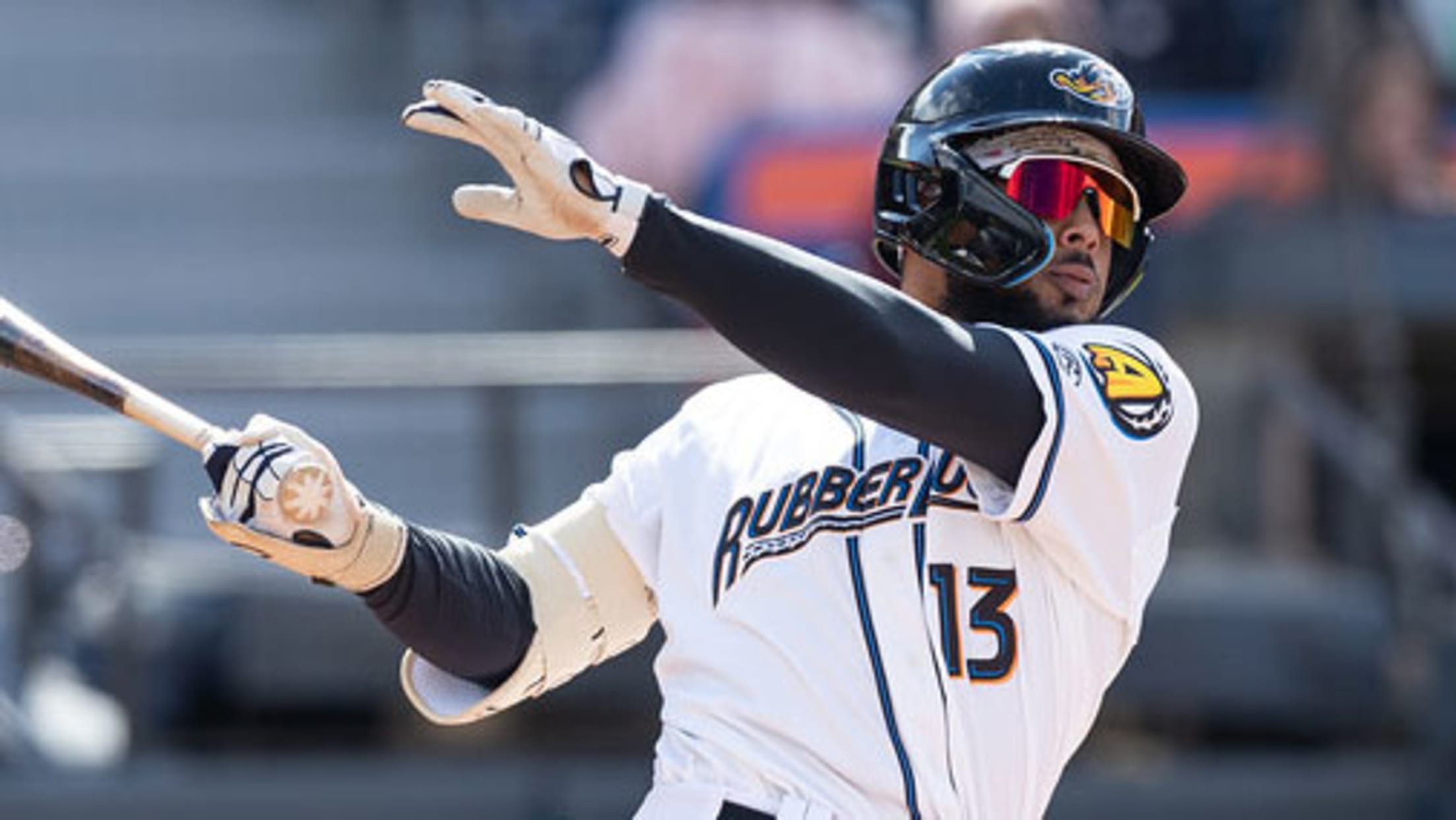 The Bronx is home to Yankee Stadium, while San Pedro de Macoris, in the Dominican Republic, is the birthplace of countless baseball players who have worn an MLB uniform. They are two of the most important spots in the game. Guardians prospect George Valera, who was raised in both places,
Rocchio homers twice in five-RBI night for Akron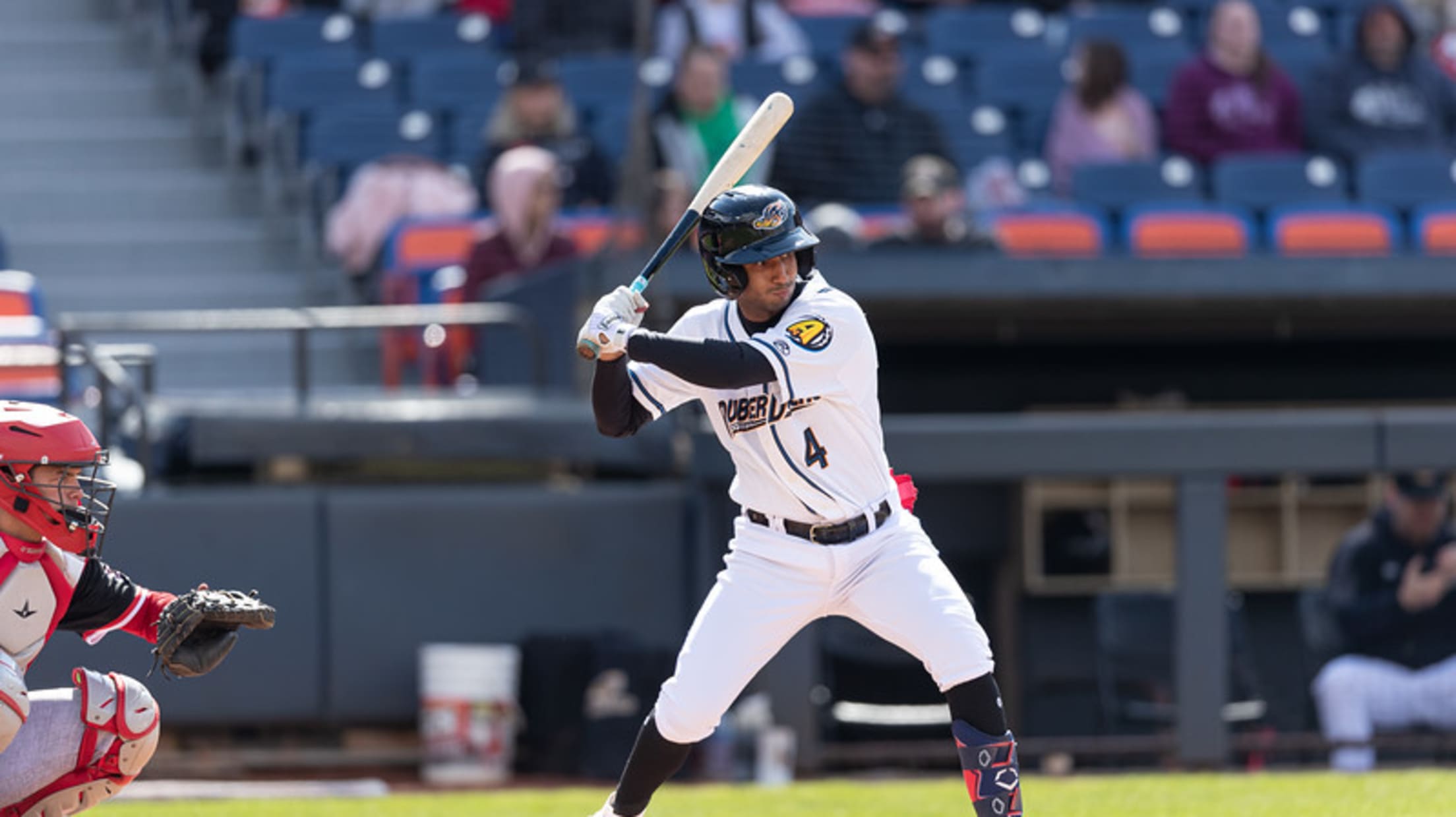 It was a career night in more ways than one for Brayan Rocchio. MLB's No. 70 overall prospect collected his first multihomer game and drove in a career-high five runs in his first four-hit performance since July 13 of last year. Rocchio added a double and a single to go
Valera homers twice in season-high five-RBI night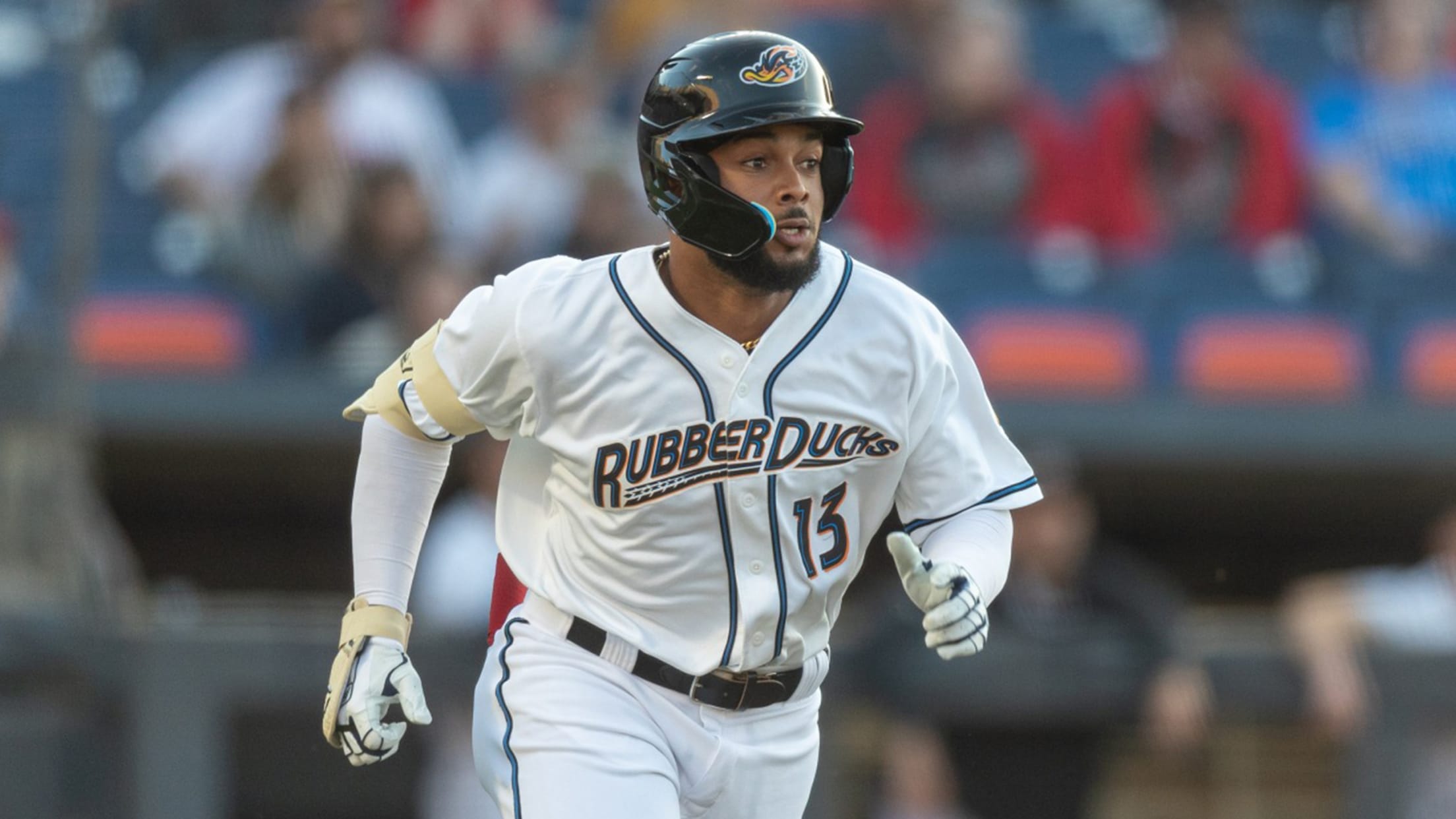 50 pesos and a dream. George Valera grew up 10 blocks from Yankees Stadium. At age 13, the native of Queens, N.Y., wound up moving to the Dominican Republic. It ended up being key to his dream of playing professional baseball. "Most of the time my dad would be taking
Guardians' No. 3 prospect Arías fractures hand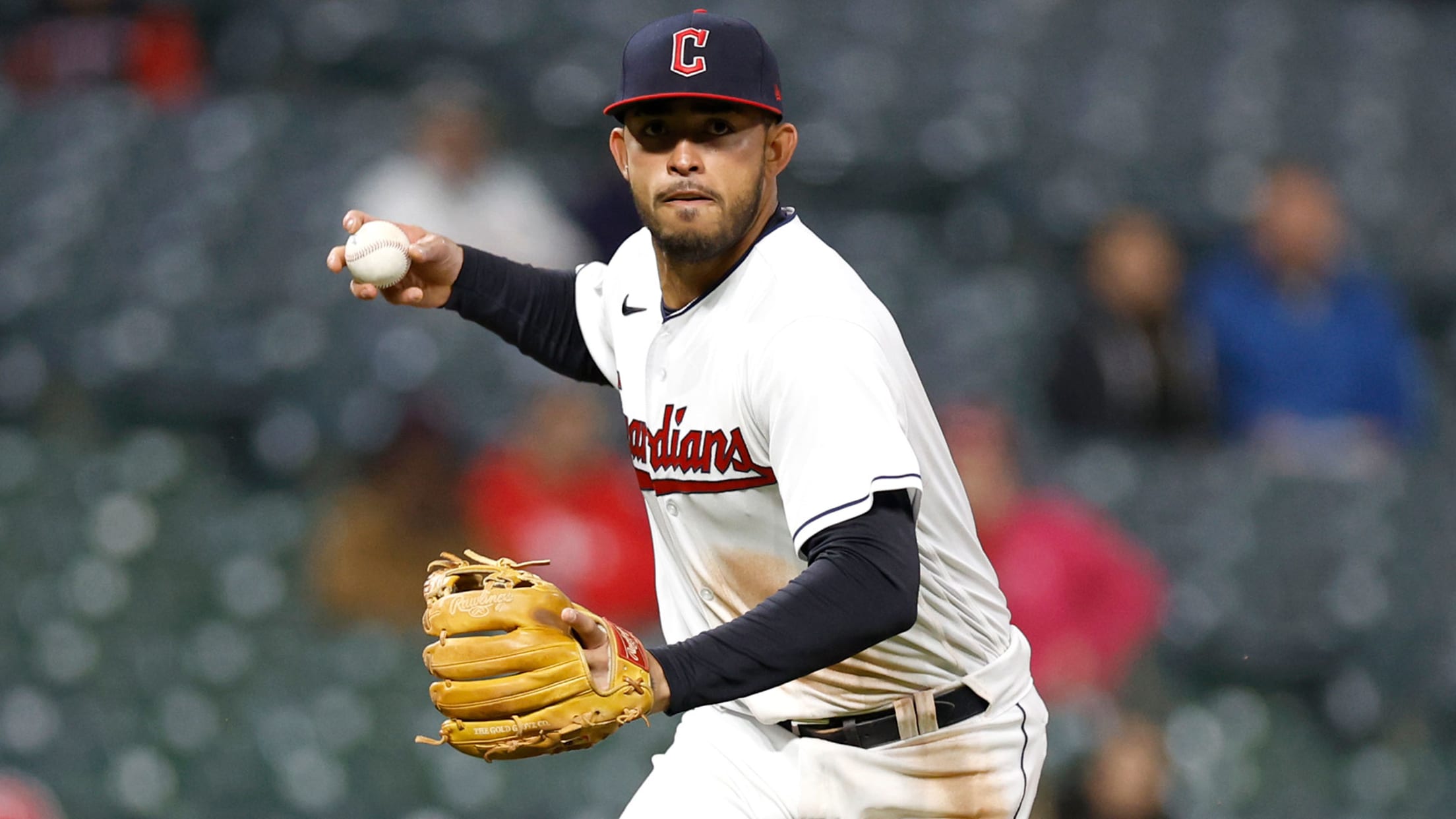 Gabriel Arías won't be able to make his return to the Majors any time soon. Arías fractured his right hand (fifth metacarpal) in Sunday's contest with Triple-A Columbus. He's still undergoing all the necessary tests and evaluations to determine his timeline, but he's already expected to miss several weeks of
Espino K's 11 straight to open game, finishes with 14 strikeouts
Right-hander espouses '20-20 vision' as it pertains to development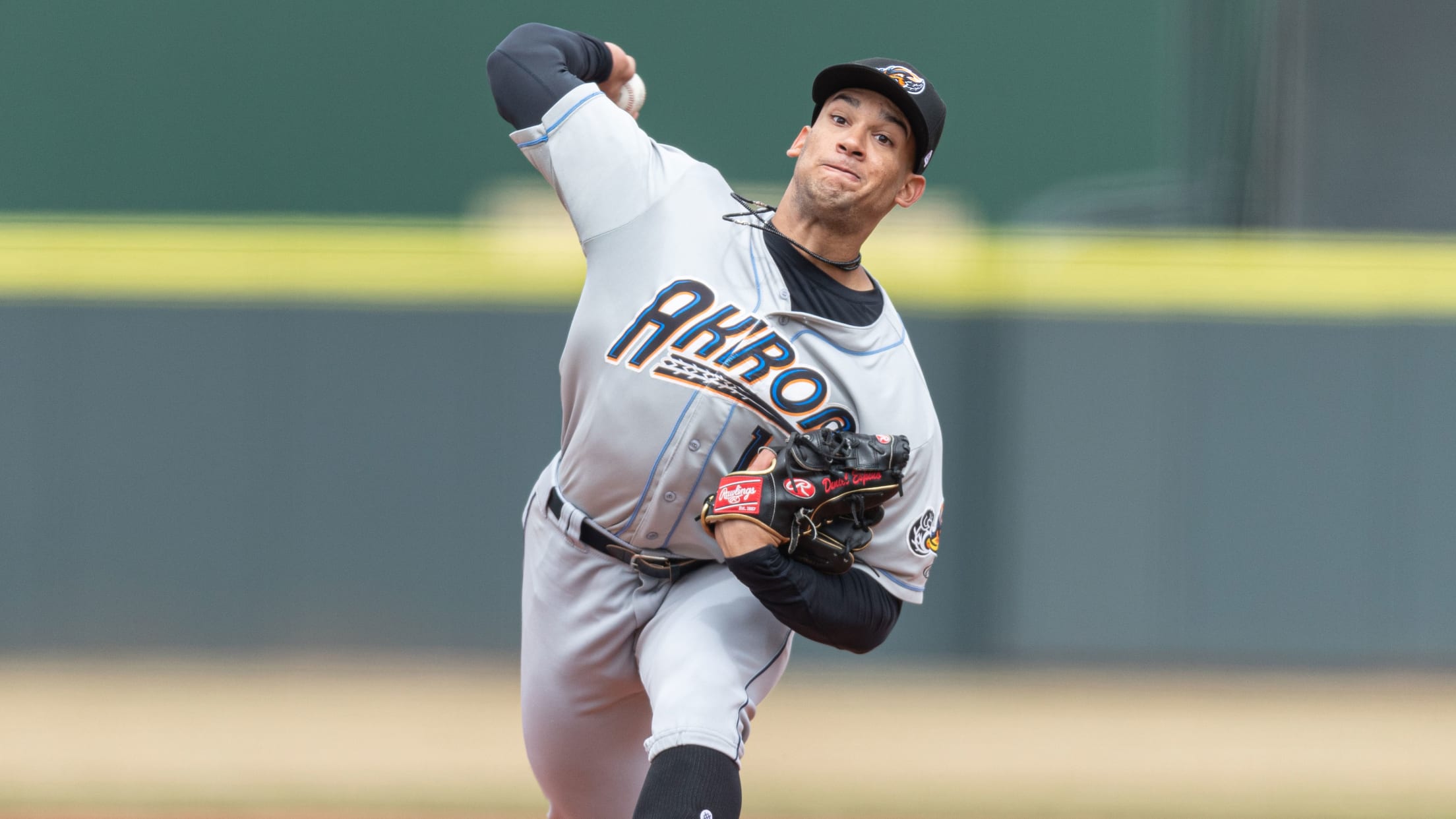 Daniel Espino keeps his mind "blank" when he's out on the mound. Even when he's just struck out 11 straight batters to open a game for the Guardians' Double-A affiliate, the Akron RubberDucks. "That's when I'm at my best," said Espino, Cleveland's No. 2 prospect per MLB Pipeline and No.
For Arias, first MLB callup short but sweet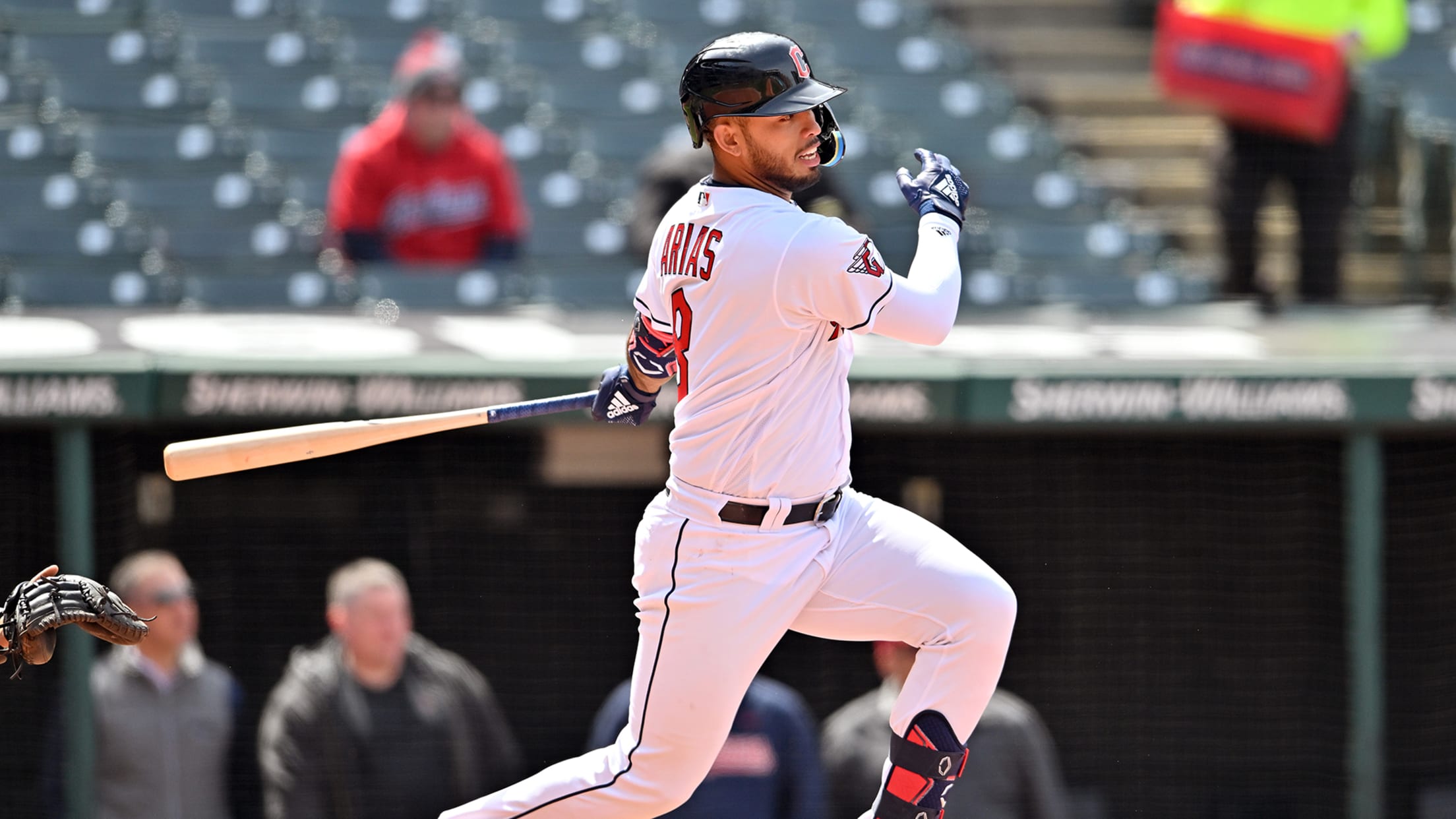 This story was excerpted from Mandy Bell's Guardians Beat newsletter. To read the full newsletter, click here. And subscribe to get it regularly in your inbox.
Rookie reaches base 15 times in first 4 games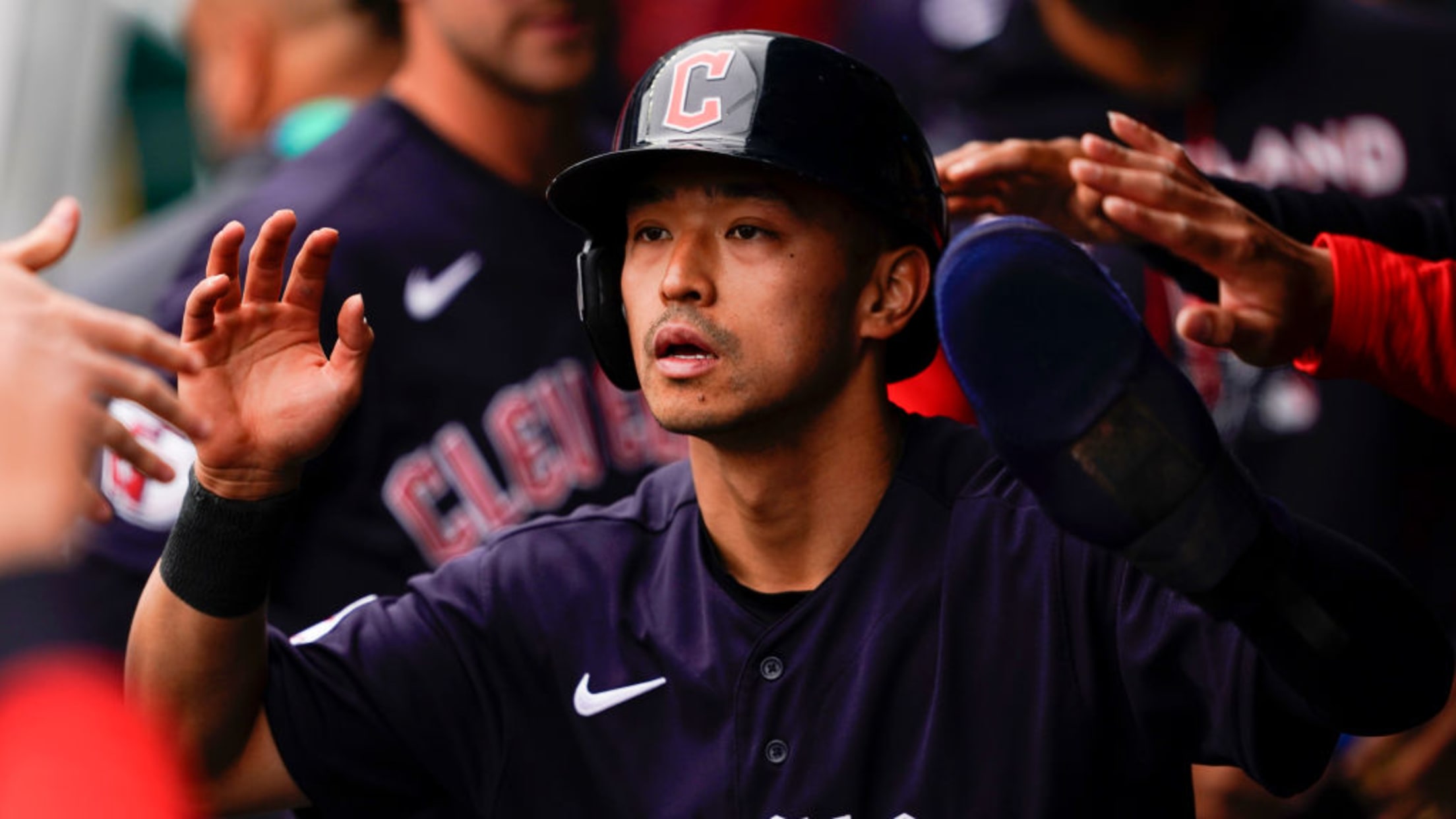 KANSAS CITY -- Is Cooperstown calling yet? Steven Kwan has found himself in the brightest of all spotlights after a strong opening series to his first big league season, punctuated with his first career triple, two more walks and a little more history in the Guardians' 10-7 win over the
'Bright spot' Kwan showing he can contribute in all facets of game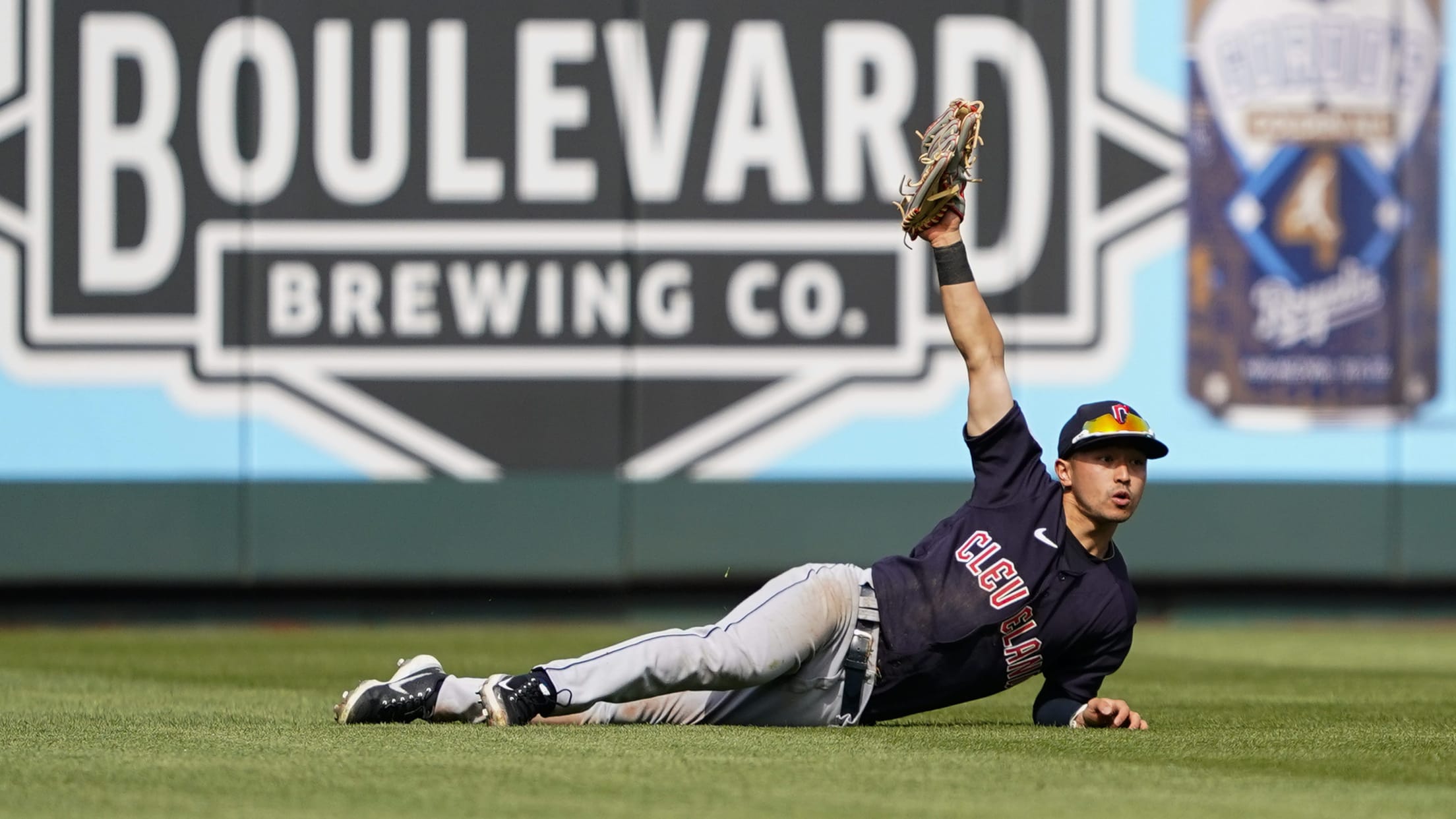 KANSAS CITY -- Steven Kwan may be everything the Guardians have been searching for over the last few seasons. The problem is, the team needs more than one spark in its lineup to start to see success. Kwan has been in the Majors for all of two games, and has