Bob Feller Act of Valor Award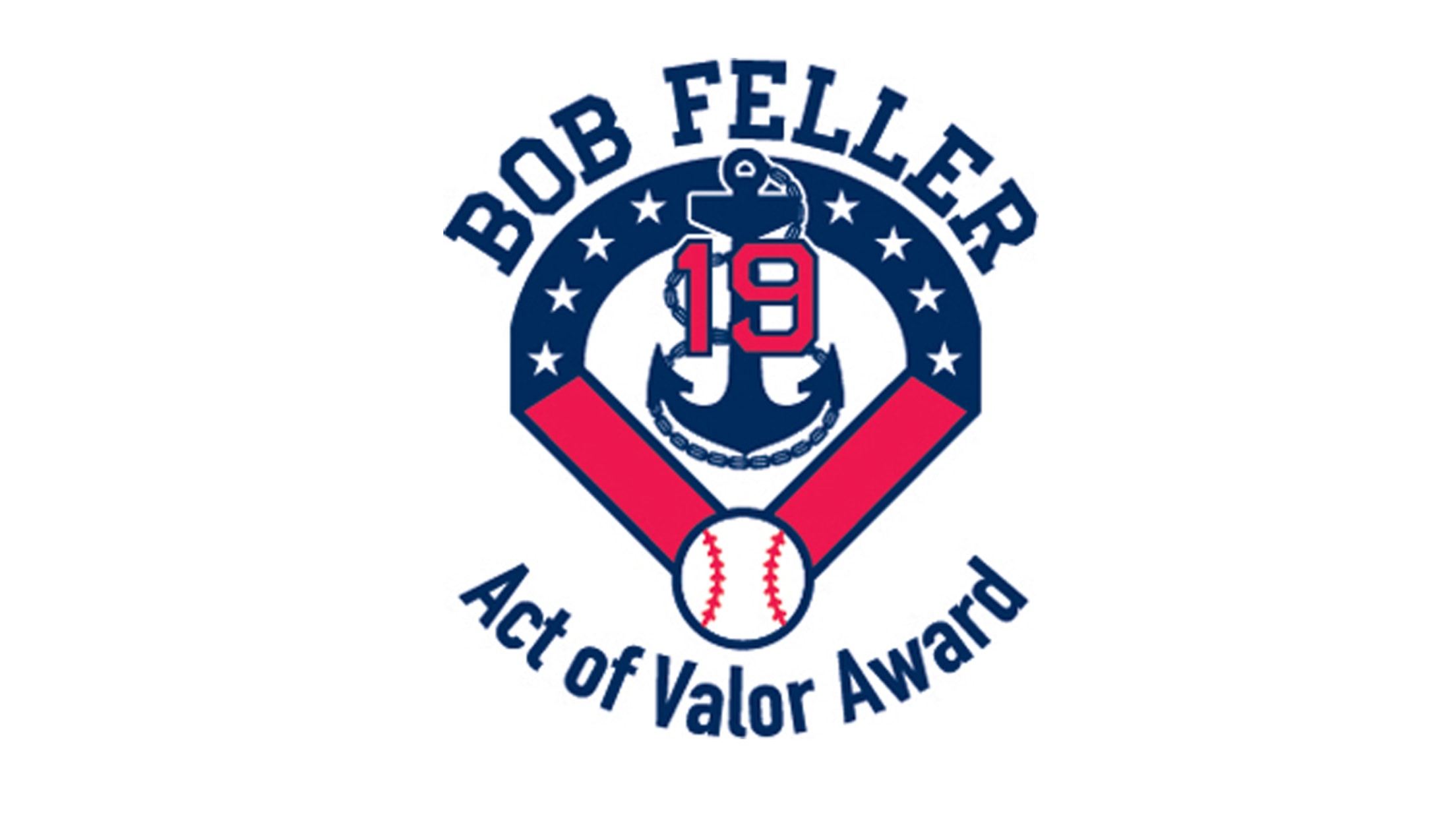 In a first-of-its-kind unison linking the United States Navy and the professional baseball world, the Bob Feller Act of Valor Award was created in 2013 to recognize individuals for possessing the values, integrity and dedication to serving our country that Bob Feller himself displayed.
The award is presented annually to one professional baseball player, one Baseball Hall of Famer, and one US Navy Chief Petty Officer.
Peter Fertig created The Bob Feller Act of Valor Award with the support of the US Navy, the USS Alabama, The Cleveland Guardians, the Baseball Hall of Fame, and the gracious consent of Mrs. Anne Feller.
---
Background:
Bob Feller is widely recognized as one of the greatest pitchers to have ever played the game, yet few know he voluntarily enlisted in the military just days following the attack on Pearl Harbor in 1941. He was decorated with six campaign ribbons and eight battle stars, while serving on missions in both the Pacific and the North Atlantic, earning the rank of Chief Petty Officer.
2020 Recipients
Aviation Ordnanceman Chief Lacresha L. Dowdell
Master Sergeant Herman A. Kruppa
Craig Stammen (San Diego Padres)
Brooks Robinson (Baseball Hall of Fame: 1983)
2019 Recipients
Chief Petty Officer Jairo N. Guity
Ian Kennedy (Kansas City Royals)
Randy Johnson (Baseball Hall of Fame: 2015)
2018 Recipients
U.S. Navy Chief Petty Officer - Aviation Ordnanceman Chief Shawn M. Wingle
Sean Doolittle (Washington Nationals)
Johnny Bench (Baseball Hall of Fame: 1989)
2017 Recipients
Chief Petty Officer Edmundo Brantes
Darren O'Day (Baltimore Orioles)
Tom Seaver (Baseball Hall of Fame: 1992)
2016 Recipients
Sr. Chief Petty Officer Christopher Beeding
Brad Ziegler (Arizona Diamondbacks)
Rod Carew (Baseball Hall of Fame: 1991)
2015 Recipients
Chief Petty Officer Genell Cody (United States Navy)
Jonathan Lucroy  (Milwaukee Brewers)
George Brett (Baseball Hall of Fame: 1999)
2014 Recipients
Senior Chief Petty Officer Carl Thompson (United States Navy)
Nick Swisher (Cleveland Indians)
Tommy Lasorda (Baseball Hall of Fame: 1997)
2013 Recipients
Chief Hospital Corpsman Garth Sinclair (United States Navy)
Justin Verlander (Detroit Tigers)
Lawrence "Yogi" Berra (Baseball Hall of Fame: 1972)