Indians Arizona Fall League updates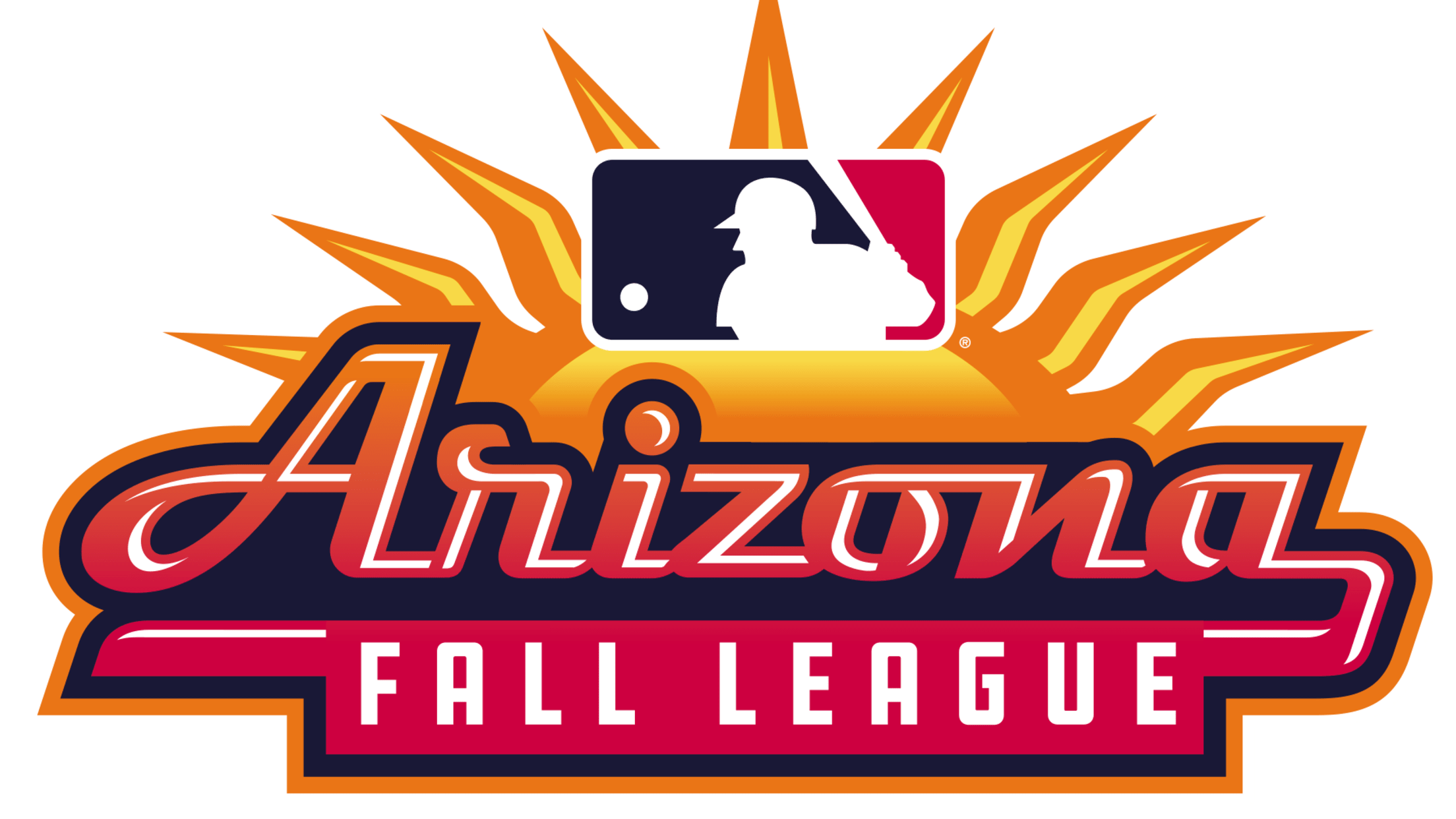 Six Indians prospects are playing for the Mesa Solar Sox in the 2019 Arizona Fall League: Shortstop Ernie Clement (No. 25), catcher Gavin Collins, right-handers Manuel Alvarez, Argenis Angulo and Jonathan Teaney and left-hander Kirk McCarty. Indians top prospect (No. 37 overall) Nolan Jones was removed from the roster on
Six Indians prospects are playing for the Mesa Solar Sox in the 2019 Arizona Fall League: Shortstop Ernie Clement (No. 25), catcher Gavin Collins, right-handers Manuel Alvarez, Argenis Angulo and Jonathan Teaney and left-hander Kirk McCarty. Indians top prospect (No. 37 overall) Nolan Jones was removed from the roster on Oct. 14 after slashing .200/.294/.433 with four homers and eight RBIs in 15 games.
AFL news and video | Indians Top 30 Prospects
Here's a day-by-day look at how Cleveland's AFL contingent is faring:
Oct. 25: Mesa 3, Scottsdale 0
Ernie Clement provided a multihit performance in Mesa's season finale, hitting two singles to bring his average above the .300 mark. In his last five games, Clement batted .400 (8-for-20) with a double and a triple to finish with a .303/.365/.364 line. Manuel Alvarez shut the door on Scottsdale with two strikeouts to fuel a scoreless seventh, his first and only save of the fall.
Oct. 24: Salt River 0, Mesa 0
Ernie Clement struck out once in an 0-for-4 performance from the leadoff spot in Mesa's lineup. He's batting .286 in the Fall League, with 18 hits in 17 games. Argenis Angulo struck out two batters during a scoreless ninth inning out of Mesa's bullpen. The 6-foot-3 right-hander lowered his ERA to 5.68 with the scoreless performance, which was his seventh in eight appearances; he allowed four runs and didn't record an out in the other.
Oct. 23: Mesa 2, Surprise 0
Ernie Clement recorded his sixth hit in his past three games with a lined shot to center in the fifth that nearly plated a run. But his standout play of the evening came with his glove in the eighth when he went sprawling to his left to rob a hit and stem a Surprise rally. The club's No. 25 prospect is batting .305 during his stint with the Solar Sox. Gavin Collins collected both a hit and a run for the third consecutive contest, while also adding in his first steal of the Fall League. After leading off the third with a rocket single, Collins got an enormous jump and easily swiped second base. A slow start with Mesa dilutes his overall numbers, but the 24-year-old has reeled off three impressive showings in a row.
Oct. 22: Scheduled off day for all Arizona Fall League teams.
Oct. 21: Mesa 4, Surprise 0
Kirk McCarty recorded his first scoreless start of the AFL, spinning five shutout innings for Mesa. The Southern Miss product pounded the strike zone, throwing 40 of his 58 pitches for strikes and refusing to permit a walk. McCarty, who threw only 55 2/3 innings for Class A Advanced Lynchburg in an injury-shortened season, allowed three singles while striking out three batters to lower his Fall League ERA to 3.00. More »
#Indians' Kirk McCarty notched his first scoreless @MLBazFallLeague start for Mesa, and it was a beauty:

5 IP
3 H
0 R
0 BB
3 K

Follow the action: https://t.co/SxH9SlOOPx pic.twitter.com/EsbTNlIYPM

— MLB Pipeline (@MLBPipeline) October 21, 2019
Ernie Clement notched two singles as Mesa's third baseman, including a fifth-inning RBI knock, and he's now totaled five hits in his past two games. Manuel Alvarez struck out two batters in a perfect eighth inning. After allowing six runs in his first four appearance, he hasn't given up one over his past two outings.
Oct. 20: Mesa 8, Peoria 2
Ernie Clement put together one his better AFL performances, finishing 3-for-5 with an RBI and a run scored from atop the Mesa lineup. Clement, who is batting .294 through 14 games, got things started with a triple in the first and then promptly scored on Brandon Marsh's (Angels) groundout. Clement doubled in his next trip to the plate and then concluded his night with a run-scoring single in the seventh. Gavin Collins hasn't hit particularly well in Arizona and after going hitless in his first three at-bats, it looked like Sunday was primed to be another tough night. However, the catcher was able to salvage the performance with a run-scoring double in the ninth inning. Jonathan Teaney struggled to find the strike zone and was unable to get through an inning. Teaney gave up two runs in two-thirds of an inning while issuing three walks and tossing a pair of wild pitches.
Oct. 19: Mesa 5, Peoria 1
Ernie Clement drove home his third run of the Fall League on Saturday with a sacrifice fly in the fifth. He finished 0-for-2, but also drew a walk in the seventh, giving him a .352 on-base percentage through 13 games. Gavin Collins took over behind the dish in the fifth and collected his first multirun game of the fall. He quickly acclimated himself to the diamond, lacing a sharp single in the fifth before coming around to score. The 24-year-old followed that up by drawing a walk in the seventh, then circling the bags on a pair of singles behind him.
Oct. 18: Scottsdale 4, Mesa 0
Ernie Clement is batting .273 in the Fall League after a 1-for-4 performance from the second spot in Mesa's lineup. But what's particularly notable is that Clement, a natural middle infielder, started Friday's game at third base -- something he's yet to do in 209 Minor League games. Argenis Angulo struck out one batter during a perfect eighth inning out of the bullpen. The 25-year-old right-hander's scoreless performance was his sixth in seven appearances and follows an outing in which he gave up four runs on two hits and three walks without recording an out.
Oct. 17: Scheduled day off for all Arizona Fall League teams.
Oct 16: Scottsdale 3, Mesa 0
Kirk McCarty struck out five of the first seven batters that he faced on Wednesday. He ultimately retired nine in a row to begin game before things came unraveled a bit in the fourth. The southpaw peppered the strike zone, tossing 33 of his 46 pitches for strikes across his four innings of work, racking up six strikeouts in the process. Manuel Alvarez delivered a scoreless inning of relief, his second out of five AFL appearances. The hard-throwing Dominican right-hander sat at 95-96 mph with fastball and retired all three batters that he faced. Jonathan Teaney followed him out of the 'pen for Mesa and yielded an unearned run on two hit.
Ernie Clement hit leadoff, but was unable to spark the Mesa bats, finishing 0-for-4. Gavin Collins entered the night with RBIs in each of his past two games, but went 0-for-3 with a strikeout to drop his average to .107. He did lace a ball to left in the sixth, but it was corralled for the second out of the frame.
Oct. 15: Glendale 4, Mesa 3
No Indians prospects played for the Solar Sox on Tuesday.
Oct. 14: Glendale 9, Mesa 5
Gavin Collins was the lone Indians prospect in action Monday. Although he went 0-for-2 at the plate, he did pick up his fourth RBI of the fall via a sacrifice fly.
Oct. 13: Scheduled day off for all Arizona Fall League teams.
Oct. 12: East 4, West 2
Here's how every player performed in the Fall Stars Game. More »
Oct. 11: Mesa 3, Salt River 2
Nolan Jones struggled on Friday as he struck out swinging in each of his three trips to the plate for Mesa. It marked the second straight three-strikeout game for the 21-year-old third baseman, who's now batting .200 in the Fall League. Ernie Clement is batting .306 after a 1-for-3 performance that included his first AFL double.
Manuel Alvarez entered out of the bullpen in the fourth inning and issued a pair of one-out walks before giving up a two-run double. He also threw two wild pitches. The right-hander went on the complete the frame. Jonathan Teaney tossed a scoreless fifth, pitching around a pair of hits.
Oct. 10: Mesa 9, Salt River 3
Top prospect Nolan Jones doubled and scored in the first inning, but he struck out swinging in his final three at-bats to finish 1-for-5. It was the second AFL double for the Indians' top prospect, who's batting .217 through 15 games for Mesa. Ernie Clement, who started at second base on Thursday, recorded his second multihit effort in three games, going 2-for-3 with an RBI and two runs scored. Gavin Collins connected on his first AFL homer -- a solo shot to left field in the sixth -- and finished with three RBIs after knocking a sac fly and a run-scoring groundout.
Kirk McCarty allowed two runs over five innings en route to his first win in four outings (three starts) for Mesa. The 23-year-old left-hander scattered four hits, issued one walk and struck out a pair while throwing 35 of 56 pitches for strikes. With the performance, McCarty lowered his ERA to 3.60 through 15 frames in the Fall League.
Oct. 9: Surprise 12, Mesa 10
Argenis Angulo entered for Surprise in the ninth frame, but he exited without recording an out after walking three and allowing a two-run home run. The 25-year-old right-hander's line was completed after four of his runs came around to score on two hits and the three free passes.
Oct. 8: Surprise 6, Mesa 1
Nolan Jones, Cleveland's top prospect and No. 37 on the Top 100, hit his fourth home run of the fall in a 1-for-4 day on Tuesday, driving in and scoring the only run for Mesa.
Gavin Collins caught the matchup and went 0-for-3 with two strikeouts. Jonathan Teaney came on in relief for Mesa, and the 23-year-old right-hander finished 1 1/3 scoreless innings, despite allowing one of two inherited runners to score. He walked two and struck out one.
Oct. 7: Scheduled day off for all Arizona Fall League teams.
Oct. 6: Mesa 4, Peoria 2
Top prospect Nolan Jones teed off on his third Fall League homer, hitting a one-out solo shot in the fourth inning in Mesa's 4-2 win over Peoria. The 20-year-old third baseman finished the game 1-for-4 from the cleanup spot. Ernie Clement swiped a bag and scored a run but was held hitless, going 0-for-3. Right-hander Manuel Alvarez turned in a scoreless inning in relief, pitching around a walk, and Argenis Angulo handled the ninth inning en route to his second AFL save. Angulo has yet to give up a run in five appearances for the Solar Sox after Sunday's one-hit frame.
Oct. 5: Mesa 2, Mexicali 1
Ernie Clement was the only player to record multiple hits for Mesa on Saturday, as he went 2-for-3 with a pair of singles from the leadoff spot, albeit while also making two outs on the basepaths. The Indians' No. 25 prospect is batting .296 in the Fall League.
Oct. 4: Scottsdale 6, Mesa 5
Top prospect Nolan Jones (MLB No. 37) is batting .205 for Mesa after an 0-for-4 performance on Friday. Gavin Collins reached base via two walks and scored a run from the bottom of the lineup. Jonathan Teany worked a 1-2-3 inning out of Mesa's bullpen in the ninth, but gave up a run in the 10th to take the loss for Mesa.
Oct. 3: Scheduled day off for all Arizona Fall League teams
Oct. 2: Surprise 8, Mesa 7
For the second straight day, Indians top prospect Nolan Jones took a jog around the basepaths after clobbering a ball over the fence. His blast against Surprise was his second of the AFL, as he recorded his second multihit contest with the Solar Sox. After a 1-for-14 start over his first three games, the 21-year-old has rebounded with an extra-base hit in each of his last three appearances and a hit in six of his last seven games. Ernie Clement drew a walk and finished 1-for-4 at the plate.
Manuel Alvarez gave up one run -- an RBI triple from Mason McCoy (Orioles) -- on one hit in his lone inning out of the 'pen. Alvarez struck out one, but struggled a bit with his command and issued a pair of walks. Argenis Angulo has yet to give up a run over four AFL appearances after spinning a scoreless ninth on Wednesday. Angulo, who threw five of his nine pitches for strikes, walked one and struck out one.
Nolan Jones is on 🔥.

The #Indians' top prospect hit his second homer of the @MLBazFallLeague and has gone deep in back-to-back games after getting off to a slow start.

Follow live: https://t.co/sUpnepo5nF pic.twitter.com/supZfVLAkk

— MLB Pipeline (@MLBPipeline) October 3, 2019
Oct. 1: Mesa 4, Glendale 0
Nolan Jones served as the designated hitter and slugged a three-run home run in the third, his first in the AFL. Despite the power display, the Indians' top prospect struck out in his other three at-bats. Ernie Clement notched a single in his final at-bat and drew his first two walks since Fall League play began.
Nolan Jones 💣

The #Indians' top prospect (#MLB No. 37), who homered 15 times in @MiLB this season, connects on a 3-run shot -- his first @MLBazFallLeague dinger in 9 AFL games.

Follow live: https://t.co/C0kCsP2T4e pic.twitter.com/jvzOYAwkgW

— MLB Pipeline (@MLBPipeline) October 1, 2019
Sept. 30: Scheduled day off for all Arizona Fall League teams.
Sept. 29: Mesa 7, Obregon 0
Top prospect Nolan Jones (MLB No. 38) hit an RBI double to left-center field in his first at-bat and finished 1-for-3 with a walk in Mesa's win over Obregon. He's batting .188 with two RBIs so far this fall. Right-hander Jonathan Teaney struck out a pair of batters during a scoreless fifth inning out of the bullpen.
Sept. 28: Salt River 10, Mesa 3
Gavin Collins finished 1-for-4 with a run scored, connecting on his first double of the Fall League season. Argenis Angulo pitched a scoreless eighth inning for the Solar Sox, allowing a hit and issuing a walk but inducing a double-play ball to get out of the minor jam. Manuel Alvarez only recorded a single out, conceding three earned runs on two walks and a hit -- a two-run homer from Twins prospect Royce Lewis.
Sept. 27: Salt River 6, Mesa 1
It was a slow start to the Fall League season for Cleveland's top prospect, Nolan Jones, who entered Friday's action 3-for-21. But he recorded a two-hit game, including an RBI single in the sixth inning that he was able to stretch for two bases after a fielding error. His other two at-bats ended with strikeouts. At second base, Ernie Clement went 0-for-3. Gavin Collins struggled with the bat (0-for-4), but he caught Videl Brujan stealing second base.
Sept. 26: Thursday's game between Surprise and Mesa was rained out and will not be made up.
Sept. 25: Mesa 15, Los Mochis 2
Nolan Jones scored a pair of runs and drew a walk as part of his 1-for-4 night at the plate. Ernie Clement lifted his AFL average up to .286 with his 2-for-5 performance.
Sept. 24: Mesa 8, Scottsdale 4
Serving as Mesa's designated hitter on Tuesday, Indians No. 25 prospect Ernie Clement went 1-for-4 with a single. Right-hander Jonathan Teaney was tagged for two runs in 1 2/3 innings out of the Solar Sox's bullpen. He showed a fastball that reached 95 mph but struggled with his control as he issued four walks and allowed two hits while throwing 16 of 37 pitches for strikes. He was relieved by righty Argenis Angulo, who surrendered a bases-loaded single before recording the final out of the game en route to the save.
Sept. 23: Scheduled day off for all Arizona Fall League teams.
Sept. 22: Mesa 7, Glendale 6
Nolan Jones hasn't been hitting all that well in Arizona, but he showed some patience and plate discipline Sunday night as he drew a pair of walks. Jones, who is batting .118, finished 1-for-3 and scored a run.
Sept. 21: Mesa 4, Peoria 1
Kirk McCarty, a seventh-round pick from the 2017 Draft, put together a strong start for Mesa on the mound. The 23-year-old gave up a run in the first inning, but then put a pair of zeros in his final two frames. McCarty fired 25 of his 38 pitches for strikes, struck out four, walked one and yielded just the one run on three hits. Ernie Clement singled once atop the Mesa lineup, finishing 1-for-5. Gavin Collins had similar success as he went 1-for-3.
Sept. 20: Peoria 5, Mesa 1
Top prospect Nolan Jones started at third base and went hitless in five trips to the plate, striking out twice. He also committed a fielding error. Gavin Collins got the start behind the plate and did not get a hit in four at-bats, whiffing once. He allowed three stolen bases but did nab one would-be basestealer. Argenis Angulo pitched the ninth inning for Mesa, striking out a pair of batters and allowing only a single, and that baserunner would be caught steals to end the frame.
Sept. 19: Salt River 4, Mesa 1
No. 1 prospect Nolan Jones was the lone Cleveland hitter in Mesa's lineup on Thursday night, when he batted second behind Jo Adell. Major League Baseball's No. 38 prospect went 1-for-5 with a single and three strikeouts. Over 126 games this season split between Class A Advanced Lynchburg and Double-A Akron, Jones struck out three or more times in a single game 11 times.
Jonathan Teaney, a 20th-round pick from the 2017 Draft, gave up two runs -- via a homer to Royce Lewis -- on two hits over 1 2/3 innings.
Sept. 18: Scottsdale 5, Mesa 4
No. 1 prospect Nolan Jones (No. 38 in MLB) started at third base for Mesa in Wednesday's opener, but went 0-for-4 with a walk and a strikeout. The 21-year-old is coming off a strong season split between Class A Advanced Lynchburg and Double-A Akron, where he hit a combined .272 with 15 home runs and an .851 OPS.