Progressive Field has renovations, new food
Indians excited for home opener and to host All-Star Game in 2019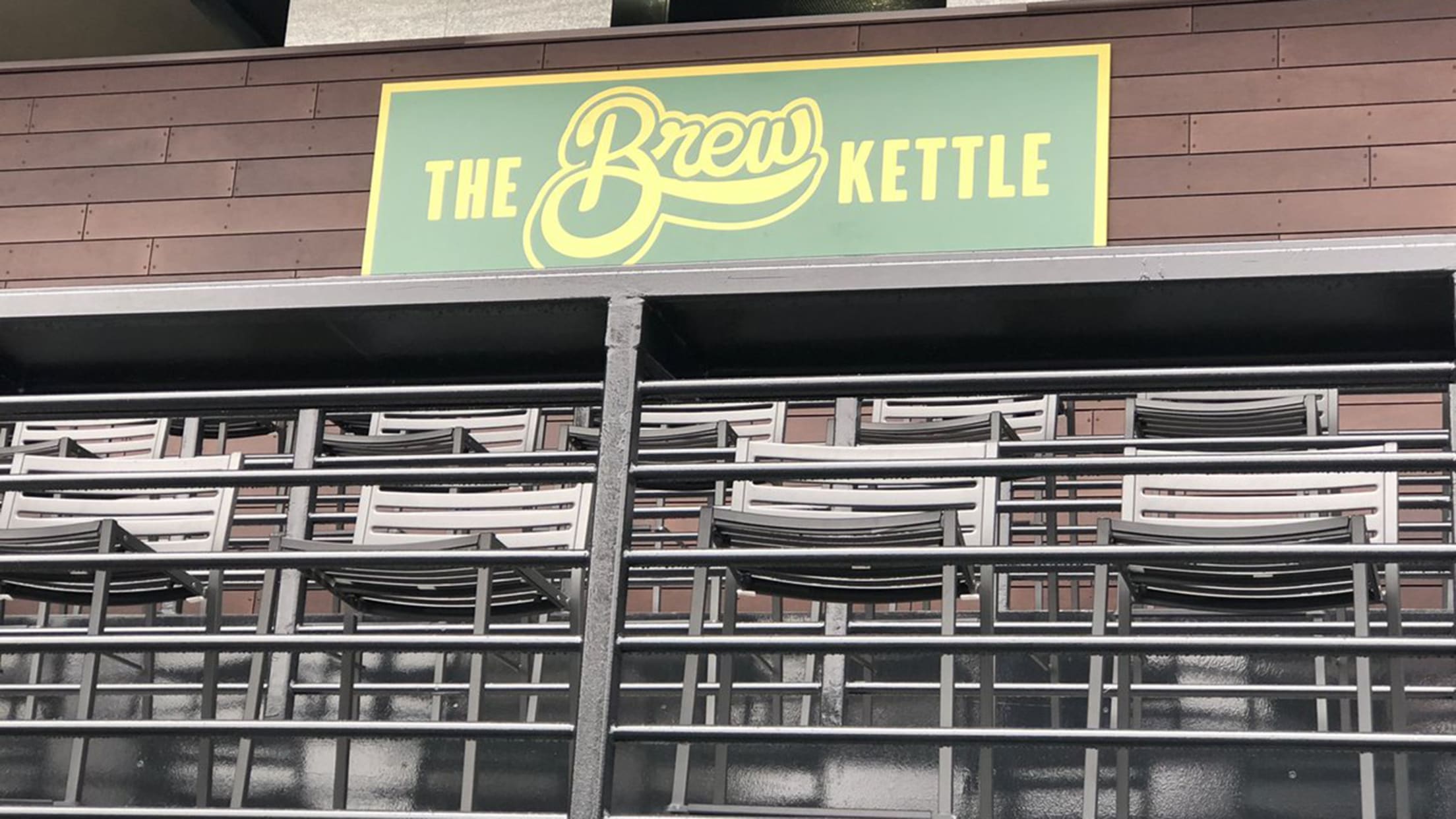 CLEVELAND -- Progressive Field will be the center of the baseball universe in early July when it hosts the 2019 All-Star Game. On Friday, the Indians announced the new changes they'll be implementing for this season, many of which will start on Monday for the home opener. "I think one
CLEVELAND -- Progressive Field will be the center of the baseball universe in early July when it hosts the 2019 All-Star Game. On Friday, the Indians announced the new changes they'll be implementing for this season, many of which will start on Monday for the home opener.
"I think one of the highlights of the year is Opening Day," senior director of communications Curtis Danburg said. "You work all year to prepare and get ready to showcase all the new things you have to offer, so to be able to see how the fans react to it is definitely a highlight."
The Progressive Field Club Lounge off Carnegie Ave., has now been rebranded as the Discount Drug Mart Club. The Club, which went through its first major renovation since 1994, serves as a gathering space for fans seated in section 326-348 and will now hold 298 fans. The Club now features a 60-foot bar in the back along with 13 70-inch TVs.
Outside of the Discount Drug Mart Club! #RallyTogether pic.twitter.com/cr6rkJujZE

— Anthony DiPiero (@AnthonyDiPiero7) March 29, 2019
"As we went through our list of renovations, this was next in line," Danburg said. "I think the All-Star Game wasn't paramount for that; it was more about enhancing the experience here."
The Indians are also changing certain food and beverage options around Progressive Field. Starting this season, Miller Lite is now the official domestic beer of the Indians. The left field porch has now been rebranded as the Miller Lite Porch and will feature branded drink rails and two new Miller Lite bars. The Indians will also be offering the $15 District Ticket where the first drink is free.
Some of the new food options available this year at the ballpark! #RallyTogether pic.twitter.com/YP8UBGRPmd

— Anthony DiPiero (@AnthonyDiPiero7) March 29, 2019
The 2019 season will also mark the first time that Progressive Field will have a coffee cart, as Harvest and Ground will have a coffee cart that will be located near section 138. The cart will feature fresh hot and cold brew coffee along with mini donuts.
The Indians will have new dining options throughout Progressive Field, ranging from spicy chicken to pasta. A second Barrio location was added in section 529 and the Tribe has added a new group "All you can eat" ticket option located in section 572.
A pop-up merchandise shop will be opening on the East 9th Street Patio for all home games until July 21. The pop-up shop will feature the largest collection of All-Star Game merchandise. The Discount Drug Mart Club will also feature a new retail shop. Fans will be able to purchase any of the Indians new jerseys or hats at any of the team shops.
Three new player programs were announced for the 2019 season as well. Starting pitcher Mike Clevinger has partnered with Meijer for Clev K's Hunger to fight childhood hunger. Any person who makes a donation to the charity will be entering into a drawing for autographed merchandise from Clevinger.
Outfielder Greg Allen will be visiting Cleveland Clinic Children's throughout the season to surprise patients will a jersey and tickets to an Indians game through Greg's Silver Lining, while reliever Brad Hand and his wife, Morgan, will be working with KeyBank to help support youth from the Boys and Girls club through Helping Hands. In addition, Corey Kluber will pledge $200 for every strikeout before the All-Star break to help seriously ill children and their families through Kluber's K's for Kids.
In terms of gameday experiences, the Indians announced that tickets obtained through StubHub will be mobile only this season. All tickets purchased through StubHub need to be scanned via StubHub or the Ballpark app. Screenshots or PDFs will not be accepted.
Progressive Field went through its biggest aesthetic overhaul in 2016 when the Indians unveiled their 59-by-221 foot scoreboard, the largest in baseball.
"We were here in October for the World Series," MLB Commissioner Rob Manfred said in January 2017, when he announced that Cleveland would host the 2019 All-Star Game. "And I know one thing for sure: Cleveland's a baseball town and it will be a great host for the Midsummer Classic. The All-Star Game is the premier event of the summer. We think of it as a five-day celebration of the greatest game in the world."
It will be the sixth time hosting an All-Star Game for the Indians. This season will also mark the 25th anniversary of Progressive Field, which, prior to 2008, was known as Jacobs Field. The last American League team to host an All-Star Game was the Twins in 2014.
"First off, I think the All-Star Game will expose all baseball fans to how special of a place Progressive Field is," Danburg said. "Secondly, it's being able to showcase the city of Cleveland to the entire world. We take a lot of pride in our city and organization, and we get to show it off."
Henry Palattella is a contributor to MLB.com.