Top 10 left fielders of the decade (so far)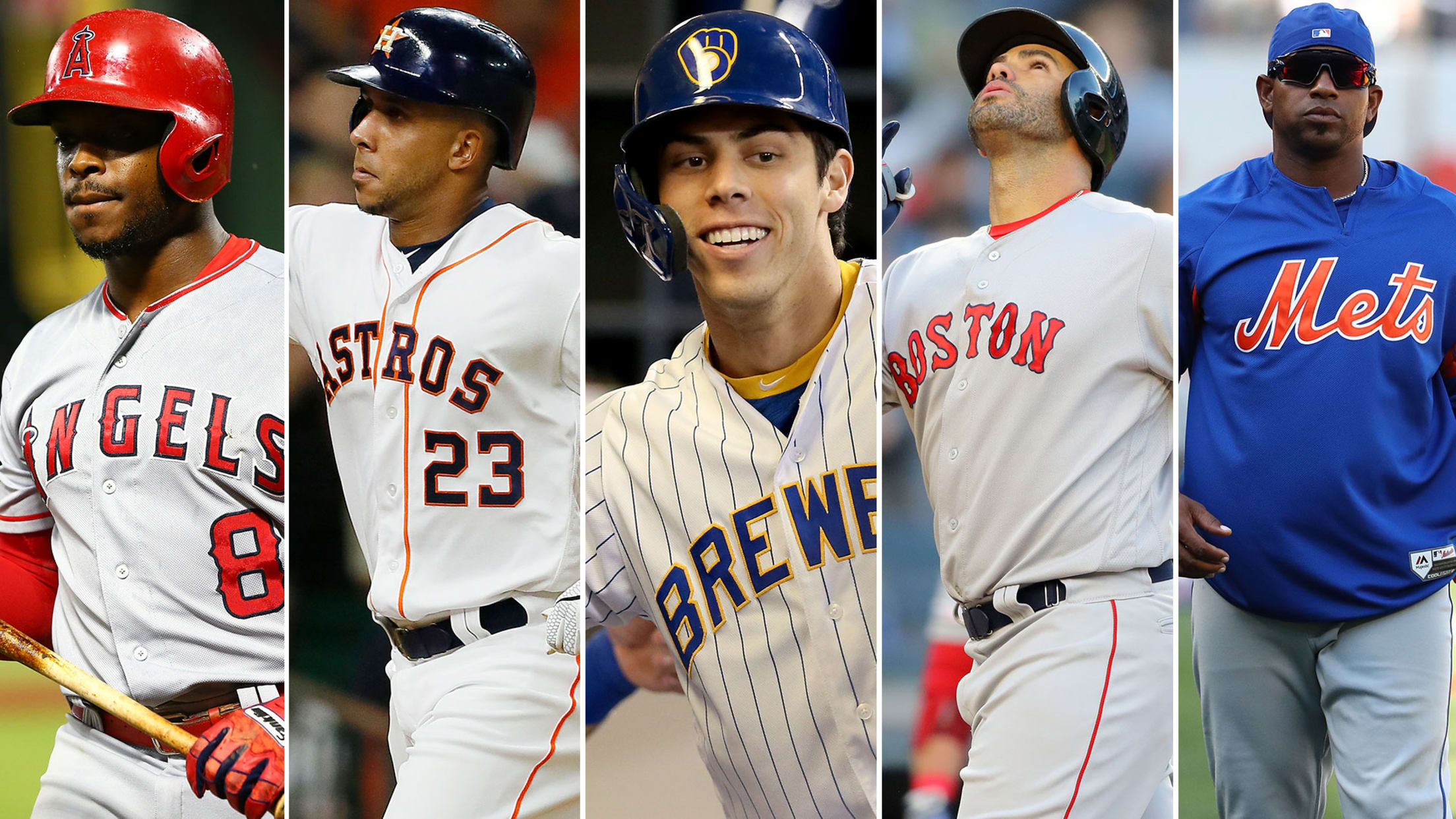 Left field is often the forgotten position in MLB. You don't need the thunder arm that you need in right, and you don't the speed and range of a center fielder. But you also can't hide out there like teams will sometimes try to do with first basemen. You need
Left field is often the forgotten position in MLB. You don't need the thunder arm that you need in right, and you don't the speed and range of a center fielder. But you also can't hide out there like teams will sometimes try to do with first basemen. You need a little bit of everything … without having a lot of any one thing.
Top 10s of the decade: C | 1B | 2B | SS | 3B
Thus, today, we look at the 10 best left fielders of this decade. For the sake of clarity, we looked at players who played at least 30 percent of their games in left field over the decade, according to Baseball-Reference's Play Index. But occasionally, since we don't want to rank players at more than one outfield position, we had to sneak under that number to make sure everyone was appropriately included in all spots. Here are the best this decade. (Reminder: We are looking at production over the entire decade, so players who debuted more recently probably won't rank as highly as you might think.)
1. Justin Upton (ARI 2010-12, ATL 2013-14, SDP 2015, DET 2016-17, LAA 2017-19): Upton has been so well traveled in his career that it's easy to forget not just how good he is, but also how long he has been so good. Upton made his debut in Arizona at the age of 19 in 2007 and was an All-Star at 21, and that initial promise has somewhat obscured how much value he has provided his teams. A four-time All-Star who didn't have a below-average offensive season all decade, he is still somehow only 31 years old. He'll be back next month from a turf toe injury, and boy do the Angels ever need him.
2. Ryan Braun (MIL 2010-19): In 2010, Braun looked like a Hall of Famer in the making; in '11 he won the National League Most Valuable Player Award and nearly led his team to the World Series; in '12, he finished second. But Braun will forever be tainted by the PED test he failed in '11, and while he was never the same player after that, that's not to say he still wasn't a good one. Even now, at 35, he's a lineup mainstay of a contending team. But this was still not how this was supposed to turn out.
3. Michael Brantley (CLE 2010-18, HOU 2019): Brantley is another player we'll always wonder "what might have been" about. The first half of the decade, he was one of the best players in baseball (he finished third in the 2014 American League MVP Award voting), a guy who could seemingly do everything. Injuries essentially took two full seasons away from him, which is why it is so pleasant to see Brantley, now in Houston, healthy and looking like himself in 2019 -- he currently leads the AL in hits. And he's still stealing bases!
4. Christian Yelich (MIA 2013-17, MIL 2018-19): Yelich was a tough player to place here, not just because he has come on so dramatically in the last couple of years, but also because he's played all over the outfield; he has played more than 110 games at each outfield position and is currently ensconced in right, the position he has played the least. But the call here is left, where he has played the most and where he won an NL Gold Glove Award in 2014. Yelich was excellent in Miami, but he has truly blossomed in Milwaukee, where he's already the leading contender to win his second consecutive NL MVP Award. He'd be No. 1 on this list if he'd only blossomed a little earlier.
5. Yoenis Céspedes (OAK 2012-14, BOS 2014, DET 2015, NYM 2016-19): Injuries appear to be taking him away from us -- there's still no timeline for his return this season -- but that shouldn't make us forget just how electrifying Yoenis was, and perhaps could be again. His power was otherworldly -- he's maybe the best Home Run Derby participant ever -- and his cannon arm is legendary. Remember, too: He stole 16 bases his rookie year. More than anything, Yoenis was pure joy to watch on a baseball field, a strutting advertisement for just how giddily fun this game can be. And don't forget all his cars.
6. Carlos Gonzalez (COL 2010-18, CLE 2019): Whether Gonzalez was a Coors Field creation or not is an argument that dogged him, somewhat unfairly, his entire career, but you sure can't ignore his production: The first half of this decade, he was an unholy terror. He was also a terrific defensive player, winning two NL Gold Glove Awards. Gonzalez's best year was 2010, when he led the NL in hits and batting average and hit 34 homers.
7. Matt Holliday (STL 2010-16, NYY 2017, COL 2018): The seven-year, $120 million deal Holliday signed with the Cardinals prior to the 2010 season will go down as one of the best (for both sides) big money contracts in baseball history. He hit like an All-Star throughout almost the entire deal before injuries eventually got him in the end. Signed as a complement to Albert Pujols, Holliday ended up replacing him, making four All-Star Games with the Cardinals. He came back and played 25 games with his old friends in Colorado last season, and he was good: It wouldn't be all that shocking if he tried one more comeback this fall.
8. J.D. Martinez (HOU 2011-13, DET 2014-17, ARI 2017, BOS 2018-19): Martinez is about the only thing the Astros did wrong this decade, not recognizing the future slugger they had in their midst. Martinez exploded upon arriving in Detroit in 2014 and hasn't stopped hitting since. Now mostly a DH, he's in fact peaking right now with Boston, evidenced by his monster '18 season. Want a reason never to give up on a guy with drive and the ability to make himself better? Martinez is going to give players hope for decades to come.
9. Brett Gardner (NYY 2010-19): Is Gardner the most underrated player this decade? How do you play for the Yankees this long and remain so underrated? His ability to get on base, his speed and his defense have been constants for the Yanks during a tumultuous era, but he's only won one AL Gold Glove Award and made one All-Star Game. His struggles in the postseason haven't helped him, but still, of all the guys on this list, Gardner has the highest WAR (per Baseball Reference) this decade. He doesn't rank higher, given that he has never delivered an elite offensive season.
10. Alex Gordon (KC 2010-19): One of the best defensive left fielders ever, Gordon was a perennial All-Star the first half of this decade, a run that culminated in a World Series win for a guy who was a part of the Royals before it was cool to be a part of the Royals. His offense fell off a cliff after that 2015 season, but don't look now: Gordon is off to the best start of his career in '19.
Honorable mentions: Melky Cabrera, Josh Hamilton, Marcell Ozuna.
In two weeks: Best Center Fielders of the Decade