10 best players who still don't have a team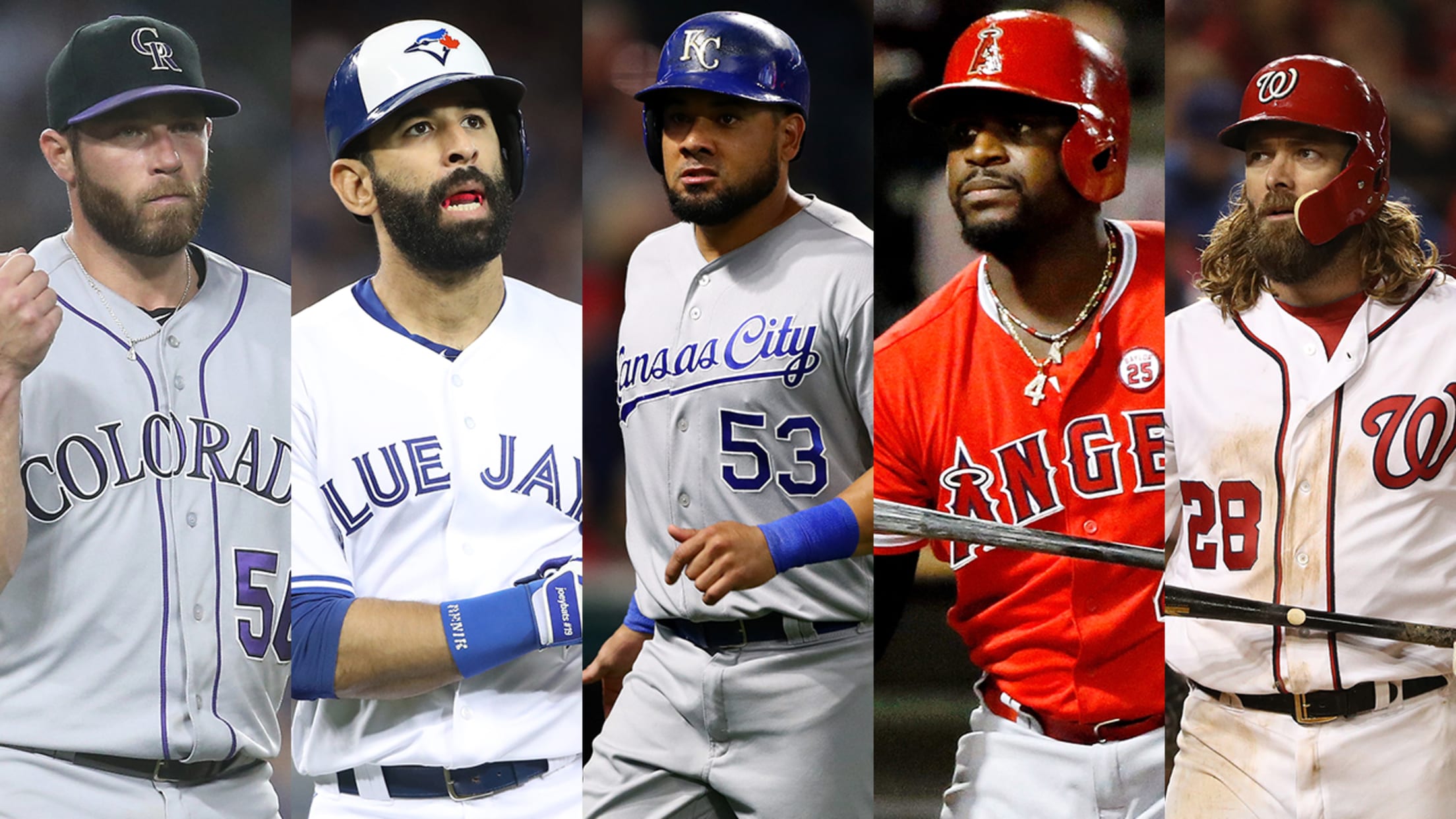 One of the louder worries of this protracted, somewhat bewildering baseball offseason was that legitimate free agents -- guys who have a clear place in MLB and a value for their teams -- would be left without a team. Remember that anonymous free agent back in December who claimed he'd
One of the louder worries of this protracted, somewhat bewildering baseball offseason was that legitimate free agents -- guys who have a clear place in MLB and a value for their teams -- would be left without a team. Remember that anonymous free agent back in December who claimed he'd sit out half the season if he had to in order to get the contract he felt he was worth?
Well, it does not appear this happened. Of MLB Trade Rumors' Top 50 Free Agents, only one of them did not sign with a team by the week of Opening Day. Some of those players probably signed for less than they expected, but they did eventually sign.
But that doesn't mean the merry-go-round has stopped completely. With Opening Day just days away, there are still a surprising number of free-agent quality veteran players who are still without a team. Some of these players have retired (Carlos Beltran, Mike Pelfrey, Andrew Bailey), some have hinted they might be done (R.A. Dickey, John Jaso), but many others, more than you might think, are still waiting for the phone to ring. Here's a look at the top 10 guys -- with some (dis?)honorable mentions at the end -- who are starting to push this awfully close to the season's start.
Jose Bautista
For a while it looked like the six-time All-Star would be a natural fit with either of the Florida teams, where Bautista lives in the offseason. But there still haven't been any takers for the combustible veteran, who had the worst season of his career in 2017, even worse than the ones he had before his explosion in 2010 at the age of 29.
Melky Cabrera
On July 10, 2012, Cabrera won the All-Star Game MVP Award at the age of 27 and looked all the world like the type of player you built a team around. A month later, he failed a PED test, and it has all crumbled since. Still, this is a solid hitter. Cabrera hit .301 for the Blue Jays in 2014 and played well for the White Sox for two-plus seasons after before struggling for Kansas City down the stretch last year. He's only 33 years old and would have to have some utility as a switch-hitting bench bat for somebody, right?
J.J. Hardy
It still seems strange that the Orioles moved Manny Machado off his primary (and desired) position for the first third of his career for Hardy -- a guy who, once his contract expired, nobody else wanted to sign. It has been more than six years since Hardy was an above-average offensive player, and now the defense has faded as well (This happens when you're 35). If the Twins didn't sniff around him after Jorge Polanco's suspension, it's difficult to find a place for him.
Greg Holland
Holland is the one guy of that top 50 who hasn't signed, and the fact that the Cardinals -- the team everyone has been connecting him with all offseason -- still aren't even nodding in his direction does not bode well. Seeing all those other Rockies bullpenners get big contracts has to be doubly frustrating. Someone always needs a bullpen arm … but it's probably time for Holland to let go of the qualifying offer turndown fiasco and get himself on a roster.
Matthew Holliday
Holliday was actually solid and valuable for the Yankees the first half of last season before fading fast in the second half. He says he still wants to play, and in a world where Adrian Gonzalez and Matt Kemp will be starting on Opening Day, it's hard to believe someone couldn't use Holliday.
John Lackey
Lackey was not great in 2017 -- he gave up the most homers in the National League in what was his worst year since missing the 2012 season due to Tommy John surgery -- but he still put up 170 2/3 innings of near-average starting pitching. He's like a non-cute Bartolo Colon at this point, except probably a little bit better of a pitcher. Is it possible just no one wants to deal with him?
Ubaldo Jimenez
Suffice it to say, Jimenez's contract with the Orioles did not work out. He ended up giving them nearly 600 innings of a 5.22 ERA for their $50 million. Still, Jimenez is only 34, and people love to dream on him. If there's an injury in the Mets rotation -- and when does that ever happen? -- maybe they'd pick him up off the scrap heap to work with Mickey Callaway, his old coach in Cleveland.
Brandon Phillips
It's tough to come up with a more average MLB player over the past decade than Phillips. He comes in, plays almost every game, does nothing spectacular, doesn't kill you, ends up having a scuffle with either an opposing player or a reporter, then moves on his way. There typically isn't a lot of use for a 36-year-old second baseman, but Phillips is always there if you need him.
Seth Smith
Seriously, someone should sign Smith. He doesn't have a ton of power, but Smith gets on base and he bats left-handed (though his defense is not so great). I know everybody carries 13 pitchers now, but Smith has been an above-average offensive player his entire career. If you need a baserunner late in a key game, he's your guy. Is there not a place in baseball for someone like Smith anymore? There might not be.
Jayson Werth
Werth showed up in a couple of broadcast booths this spring, letting people know he still wanted to play, and like Smith, he can still get on base. He has a little more pop in his bat too. But it's hard out there for a spare outfielder -- they make up literally half this list.
Also, don't forget poor Joe Blanton, Andre Ethier, Mark Reynolds, Carlos Ruiz and Arismendy Alcantara -- five other guys who are still hoping to catch on with a team in the next fortnight or so. A special shout out to Alcantara, who was the No. 5 prospect in baseball only five years ago, played six positions for the Reds last year (and played them all pretty well), is a switch-hitter and only 26 years old. Remember when he was going to be part of that next wave of Cubs prospects? Feel bad for the rest of these guys all you want … but they at least got to have full careers before the well went dry.
Some of these players will end up on rosters this year, but some of them won't. Some of them will never play in the Majors again. You never know when the music is going to stop … until suddenly it does.
Will Leitch is a columnist for MLB.com.