10 notable streaks that could end this year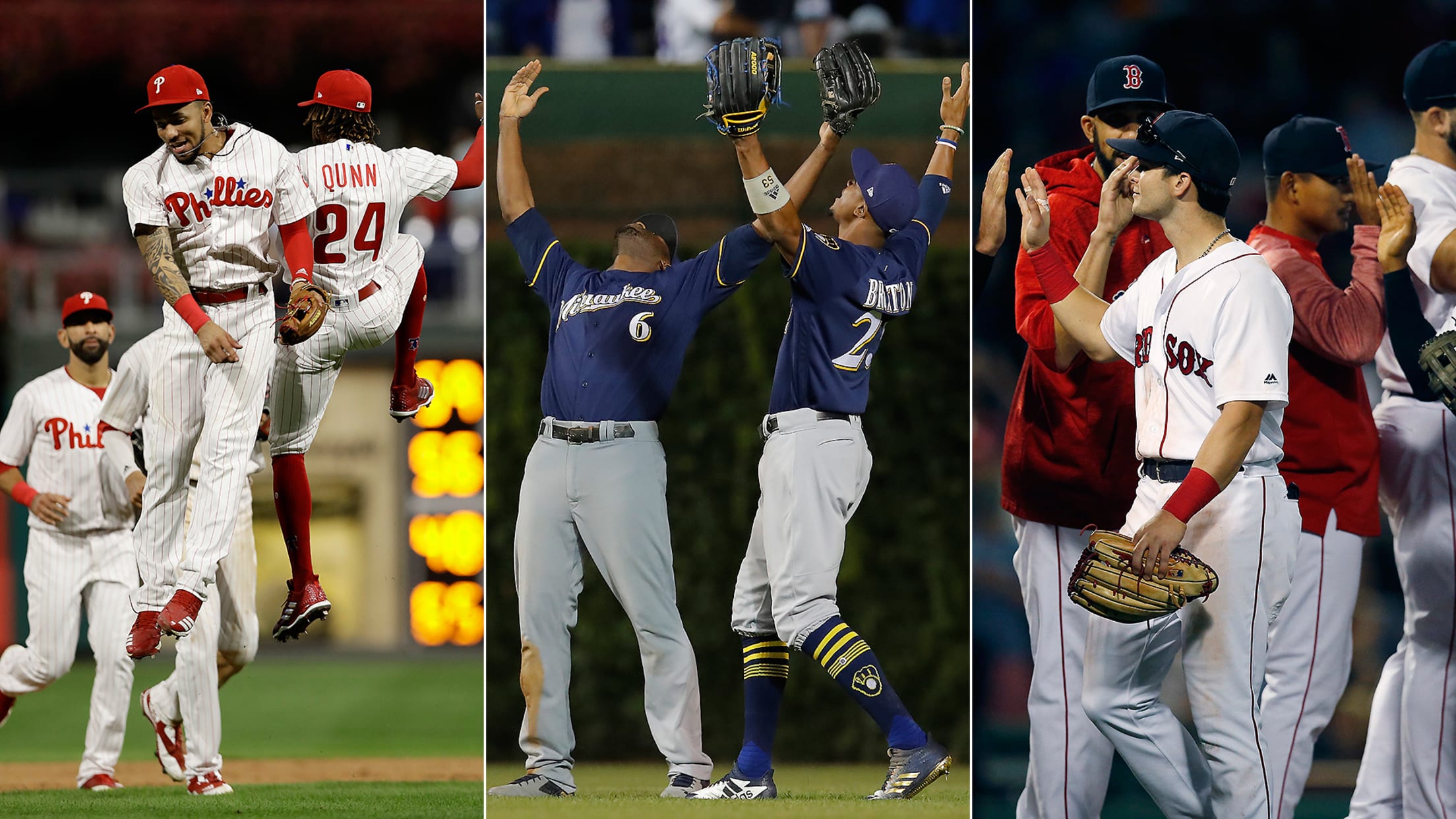 The most amazing current streak in baseball, I think, is that the New York Yankees have had a winning season every single year since 1992. That's 26 consecutive years above .500, the second-longest run in baseball history, behind the Yankees' 39-season stretch from 1926-64, an era of competitive disparity so
The most amazing current streak in baseball, I think, is that the New York Yankees have had a winning season every single year since 1992. That's 26 consecutive years above .500, the second-longest run in baseball history, behind the Yankees' 39-season stretch from 1926-64, an era of competitive disparity so far removed from our current one it might as well be a different sport entirely. That is 26 consecutive seasons in which Yanks fans were happy when they went to bed rather than sad. The second-longest current streak is the Cardinals with 11; third is the Dodgers with eight. No one else is even close.
That streak, obviously, is continuing this year, and it looks likely to keep going: Maybe the Yankees can hit 39 in 13 years. But there are plenty of streaks -- not as impressive as that one, but still substantial -- that are likely to end in 2018.
1. The Brewers making the postseason again
The Brewers haven't made the playoffs since losing the 2011 National League Championship Series against the Cardinals, the fifth-longest drought in all of baseball. (Only the Mariners, the Marlins, the Padres and the White Sox have waited longer.) Milwaukee, according to Fangraphs, has a 99.3 percent chance of making the postseason. Of the players on that 2011 team, only Ryan Braun is still around.
2. Albertin Chapman throwing the hardest pitch of the year
Since Chapman entered MLB in 2010, he has thrown the fastest pitch in every season except for '12, when Kelvin Herrera topped him, 103.5 mph to 103.4. That said, Chapman has still thrown the fastest pitch in each of the past five seasons. But not this year. Meet Jordan Hicks, who has the two fastest pitches of 2018, and seven of the top 10. (Chapman has the other three.) Chapman still has a week or so to pass Hicks' 105.1, but otherwise, the king has finally been dethroned.
3. Edwin Encarnacion not finishing among the top 10 home run hitters in the game
Can you guess the last time E5 didn't make the home run top 10 leaderboard? Would you believe … 2011? That's right! Here is where Edwin has finished every year since then:
2017: 38 (eighth)
2016: 42 (fourth)
2015: 38 (10th)
2014: 34 (eighth)
2013: 35 (third)
2012: 42 (fourth)
Encarnacion has 31 this year, three behind Nolan Arenado, Giancarlo Stanton and Bryce Harper, who are tied for 10th on the leaderboard with 34 dingers apiece. Encarnacion needs to get hot the final week.
4. The NL finally winning Interleague Play
The NL hasn't beaten the American League head-to-head in Interleague Play since 2003, but even back in May, it looked like this was finally the year. And it is: The NL is up 153-139, with only nine games to go. It's clinched! All it required was the AL having two 100-loss teams and three more 90-loss ones. That helped.
5. Collectively, more strikeouts than hits
Baseball writer Joe Sheehan has been on this hobbyhorse for a while, but this was the year everybody noticed. For the first time in baseball history, there will be more strikeouts than hits. The difference isn't quite as stark as it was back in May, but nevertheless: There have been 38,353 hits this year … and 38,549 strikeouts. We did it, everybody?
6. Players with at least 48 steals
That's sort of an arbitrary number, I grant, but Juan Pierre's 48 steals in 2002 led all of baseball -- the lowest leading tally since 1963. No one's going to come close to 48 this year: Trea Turner has the most in the Majors, with 40. Soon, we're going to have no one with 40 at all.
7. The Phillies' streak of non-winning seasons
When Ryan Howard collapsed after grounding to second the finish off that epic 2011 NLDS Game 5 against the Cardinals, it was the end of one of the greatest eras in recent baseball memory. The Phillies had won the NL East five straight years, and that 102-win team in '11 was their best one. But they finished 81-81 in '12 and have been rebuilding since. The process is not done entirely, but unless the Phils go 3-8 in their final 11 games, they'll have gotten over the .500 hump.
8. Having the ERA leaders in each league be under 2.00
Right now, Blake Snell is at 1.97 and Jacob deGrom is at 1.78. Want to know the last time both the AL and the NL ERA leaders were under 2.00 for the year? Back in 1972, when Steve Carlton put a 1.97 and Luis Tiant notched a 1.91. Snell likely has two starts left to stay under the mark.
9. The Red Sox's streak of not winning 100 games
There have been some truly terrific Red Sox teams in the past 72 years, from the 1978 team (99 wins) to the 2013 team (97 wins and a title) and the '04 team (98 wins, a title you might remember a bit). But not since 1946 had they won 100 games … until this year. (The Yankees have done it 11 times since then.) With two more wins, these Red Sox will have won more games than any other squad in franchise history.
10. Joey Votto's streak of seasons as the Reds' best hitter
Votto made his debut with the Reds in 2007, and in '08 was the team's second-best hitter, behind Adam Dunn. Since then, Votto has had the highest OPS for Cincinnati every season, even his injury-shorted season in '14. But not this year, as both Eugenio Suarez and Scooter Gennett have been better than Votto.
Will Leitch is a columnist for MLB.com.