These 11 players ran with their callup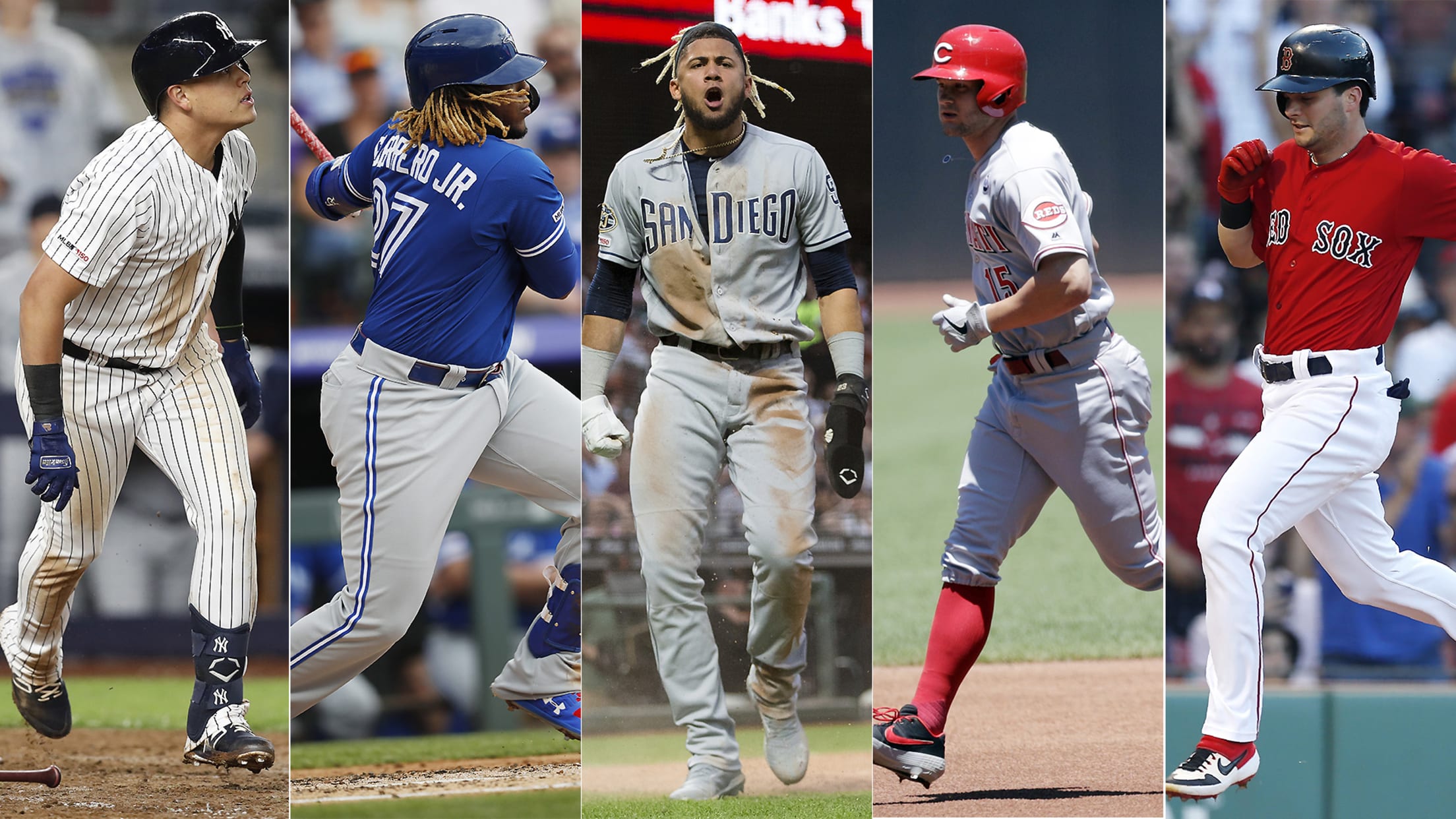 "We're going to need you at some point." Virtually every Major League player has heard those words a time or two in their careers. They're being sent to the Minor Leagues because they're caught in a roster crunch or they have some things to work on or the time just
"We're going to need you at some point." Virtually every Major League player has heard those words a time or two in their careers. They're being sent to the Minor Leagues because they're caught in a roster crunch or they have some things to work on or the time just isn't right.
Whether those words hold water or not is not the point. Every general manager looks at roster construction in three phases:
1) Offseason
2) Spring Training
3) Trade Deadline
Regardless of how and why, it's notable how much rosters have changed since Opening Day.
Some of the changes were dictated by injury or performance. Others by swapping a few more weeks in the Minors for another year of control.
Among the dozens of players who've been called up since Opening Day, some have made a huge impact on their teams.
Here are 11 who stand out:
Gio Urshela, Yankees 3B (.830 OPS, 5 HR, 57 games): He has been one of the most improbable stories of an extremely improbable season. Acquired to be Minor League depth, he got a chance when Miguel Andujar was injured and delivered solid offense and Gold Glove-caliber play at third.
Austin Riley, Braves LF (.950 OPS, 10 HR, 27 games): Sometimes the kids are as good as advertised. The Braves were uncertain enough of Riley's readiness that they signed Josh Donaldson to play third. When CF Ender Inciarte was injured in May, Riley was given a new position and an opportunity. He's not the only reason the Braves are now favored to win the NL East again, but he's a big one.
Ariel Jurado, Rangers RHP (3.02 ERA, 7.3 K/9, 14 games): The 23-year-old right-hander has made four straight quality starts since being moved into the rotation and has given the Rangers a bit more confidence to believe they could be a serious playoff contender in 2019.
Michael Chavis, Red Sox 2B (.801 OPS, 11 HR, 49 games): He has filled a big hole at second base despite spending most of his Minor League career at third. He's second on the Red Sox in home runs and third in RBIs since his debut on April 20. Statcast has tracked eight of his 10 home runs at 419 feet or better. He was the AL Rookie of the Month for May.
Vladimir Guerrero Jr., Blue Jays 3B (.792 OPS, 7 HR, 39 games): Plenty of very cynical scouts, people who've seen thousands of prospects, say this 20-year-old's bat-to-ball skills are as good as they've ever seen. He's going to be a huge star.
Fernando Tatis Jr., Padres SS (.962 OPS, 8 HR, 34 games): Like Vlad Jr., Tatis made his debut with few questions about his skills and ability to transition to the Major Leagues. His defense at short has been a pleasant surprise. Also 20, he, too, is going to be a star.
Jairo Díaz, Rockies RHP (2.19 ERA, 10.2 K/9, 12 games): He has a 100 mph fastball, but injuries and personal tragedy have presented overwhelming challenges. When Wade Davis went on the injured list, Diaz got his opportunity and has made the most of it, moving into a seventh-inning role for manager Bud Black.
Bryan Reynolds, Pirates LF (.964 OPS, 5 HR, 48 games): His opportunity arrived when Corey Dickerson and Starling Marte were injured, and he began his career with an 11-game hitting streak. Suddenly, a deep Pirates outfield is even deeper than they knew.
Nick Senzel, Reds CF (.804 OPS, 5 HR, 35 games): He'd played all of three big league games when manager David Bell moved him into the leadoff spot, and that's where he seems likely to finish his career. He's going to be a Cincinnati mainstay for years to come.
Adrian Houser, Brewers RHP (2.49 ERA, 10.7 K/9, 13 games): He's finally getting the opportunity he has sought for a couple of seasons that were interrupted by Tommy John surgery (2016) and an emergency appendectomy ('18). He has the pure stuff to be a significant addition to a bullpen that's already one of baseball's best.
Framber Valdez, Astros LHP (2.73 ERA, 7.6 K/9, 15 games): He added depth to one of baseball's deepest bullpens, and then when the Astros needed innings, he pitched four shutout innings in a relief appearance and then allowed the Orioles one run in seven innings in his only start.