These Draft picks are off to fast starts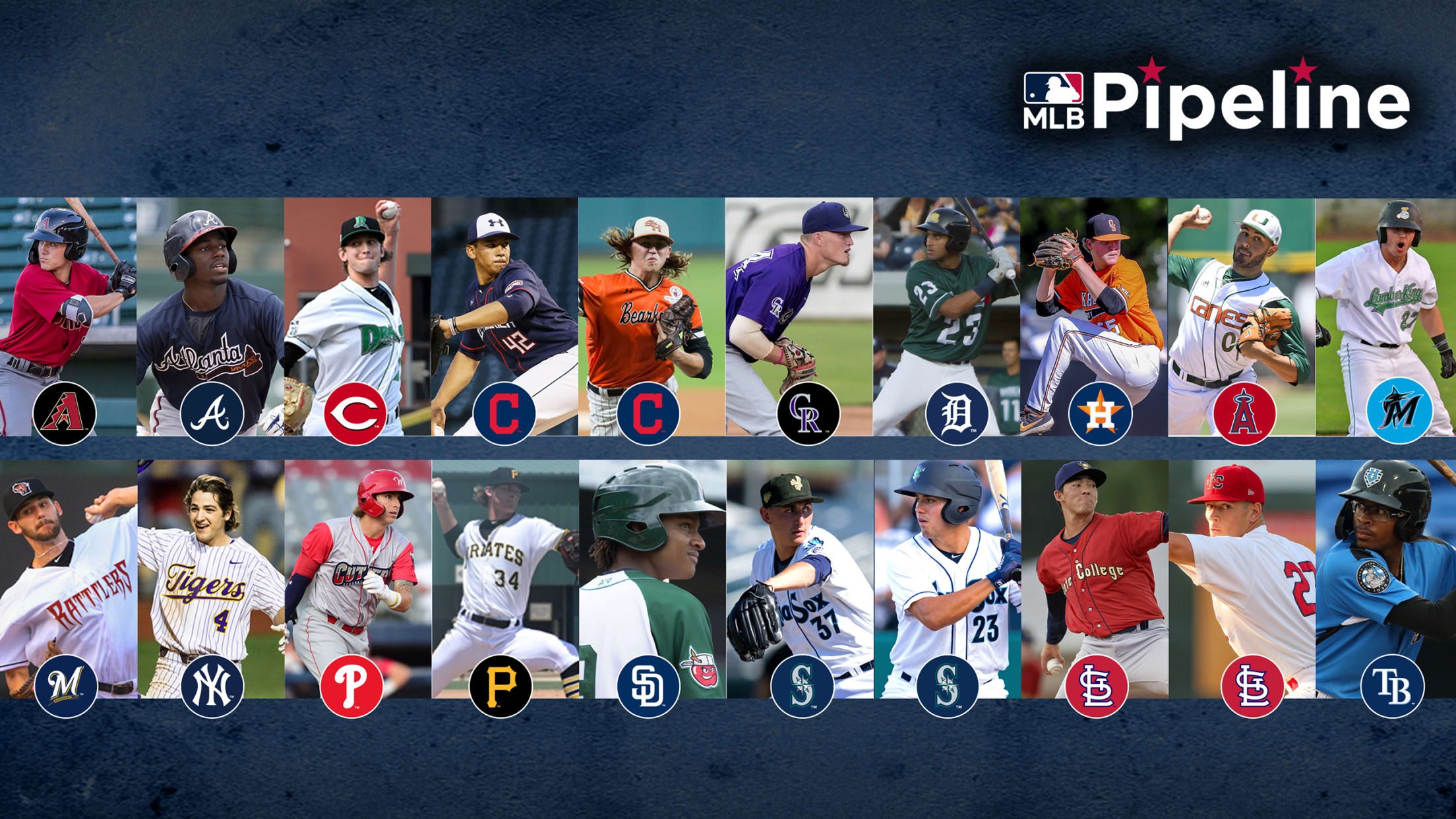 The first summer of pro ball for a recently drafted player is mostly an opportunity for him to get his feet wet and get a sense of what the transition is going to be like. It's also a chance for he and his organization to get to know each other
The first summer of pro ball for a recently drafted player is mostly an opportunity for him to get his feet wet and get a sense of what the transition is going to be like. It's also a chance for he and his organization to get to know each other a bit better. Typically, the draftee just goes out and plays, with coaches and player development staff not tweaking too much, so all parties can get a first sense of what works and what doesn't at this level.
This, in turn, gives players a strong foundation to build from as they approach their first full year. Statistical performance, because of the sample size, doesn't carry too much weight on the positive or negative side of the ledger. But a strong pro debut can really put some wind at the sails of these new prospects, with success out of the gate often leading to more success down the road.
Last year's draftees featured as being off to hot starts can be found all over our rankings this year. A total of 10 are on the Top 100, while eight more are currently on a team Top 30 and many have used last year's debut to jump up their respective organizational ladders.
Who might be next? Here are 20 members of the Draft class of 2019 off to very good starts (all stats are as of Monday).
First-round hitters
1. CJ Abrams, SS, Padres
Remember when everyone thought Abrams might require time to figure things out in the pro game? Neither do we. The Georgia prep shortstop hit a scalding .401/.442/.662 in 32 rookie-level Arizona League games, leading the Padres to feel comfortable in jumping him all the way to the full-season Midwest League before he landed on the injured list with a shoulder contusion. Padres 2019 Draft stats »
2. Bryson Stott, SS, Phillies
After a quick four-game start in the Gulf Coast League, Stott has gotten very comfortable in the short-season New York-Penn League. Combined, he's now hitting .310/.400/.580 in 30 total games and is red-hot right now (.385/.455/.667 in August). Phillies 2019 Draft stats »
3. Riley Greene, OF, Tigers
Like Abrams, Greene is another high school bat who has hit his way to full-season ball. The smooth-swinging outfielder has played across three levels now, with a combined line of .303/.383/.465 in 37 games. Tigers 2019 Draft stats »
4. Greg Jones, SS, Rays
The toolsy product out of UNC Wilmington has hit extremely well in the New York-Penn League and his .349 average would be third in the league if he had enough at-bats to qualify. His .423 on-base percentage would be second and he'd be in the top three in slugging (.500) as well. Rays 2019 Draft stats »
5. Corbin Carroll, D-backs
Carroll hasn't joined Abrams and Greene as a high schooler in full-season ball… yet. He did earn a promotion to the short-season Northwest League and is now up to a combined .304/.426/.488 and is 17 for 18 in stolen base attempts after going 6-for-11 with a steal over his first four NWL games. D-backs 2019 Draft stats »
First-round pitchers
1. George Kirby, RHP, Mariners
Kirby might have had the best command of any college arm coming into the Draft, and he's lived up to it in the Northwest League. The right-hander hasn't walked a batter in 14 innings so far, yielding just one run on 11 hits (.216 BAA) while striking out 16. Mariners 2019 Draft stats »
2. Nick Lodolo, LHP, Reds
The first pitcher taken in the Draft, Lodolo worked sparingly but still pitched his way to full-season ball before being shut down at the end of July after the Reds deemed he had thrown enough innings after a long college season. The advanced lefty struck out 30 and walked none over 18 1/3 IP, finishing with a 2.45 ERA and 0.98 WHIP. Reds 2019 Draft stats »
3. Quinn Priester, RHP, Pirates
The Illinois prepster has looked very good in Gulf Coast League action, with a 2.55 ERA and 28 K's in 24 2/3 innings. He's walked only six and has been as good at getting ground ball outs (2.29 GO/AO) as he has at missing bats. Pirates 2019 Draft stats »
4. Daniel Espino, RHP, Indians
One of the most electric arms in the Draft hasn't thrown a ton this summer, but he's shown what all the fuss was about. Espino has racked up 16 strikeouts in 13 2/3 IP while keeping Arizona League hitters to a .152 BAA. Indians 2019 Draft stats »
5. Ethan Small, LHP, Brewers
He may have been a bit of a surprise first-round pick for some, but Small has already jumped on a bit of a fast track by reaching full-season ball. Sure, he's only thrown nine innings after a long Mississippi State season, but he hasn't allowed a run in any of them, while allowing just three hits and one walk while striking out 13. Brewers 2019 Draft stats »
Non first-round hitters
1. Peyton Burdick, OF, Marlins
Burdick leads all 2019 draftees with 109 total bases in 204 at-bats. The third-round pick out of Wright State made it to full-season ball in a hurry and has put up a combined .319/.399/.565 line with nine homers and 54 RBIs in 53 total games. Marlins 2019 Draft stats »
2. Michael Harris, OF, Braves
Not to be outdone by the first-round high schoolers, Harris was just recently jumped from the Gulf Coast League up to the full-season South Atlantic League. The third-rounder tore up the GCL to the tune of a .349/.403/.514 line in 31 games, which put him second in average and in the top 10 in SLG and OPS at the time of his promotion. Braves 2019 Draft stats »
3. Austin Shenton, 3B, Mariners
Taken in the fifth round after an up-and-down junior year at Florida International, Shenton has proven to be one of the more advanced hitters from the college ranks in the early going. He's already reached full-season ball and has hit .304/.387/.530 in 45 combined games. Mariners 2019 Draft stats »
4. Aaron Schunk, 3B Rockies
The Rockies' second-round pick out of Georgia has not had a hard time transitioning to the Northwest League thus far. The third baseman has hit .329/.388/.540 in 42 games, putting in the top four in the circuit in batting average, slugging and OPS. Rockies 2019 Draft stats »
5. Josh Smith, SS, Yankees
The LSU product taken in the second round only has 47 NY-Penn League at-bats under his belt, but it's hard not to recognize what he's done with them. The infielder has hit .404/.508/.596 and has 12 walks against just three strikeouts in his 14 games. Yankees 2019 Draft stats »
Non first-round pitchers
1. Michael YaSenka, RHP, Cardinals
The 17th-rounder out of Eastern Illinois made quick work of the Appalachian League and has continued to pitch well in the NY-Penn League. His 47 K's top all draftees (vs. just 10 walks in 45 IP) and he has a combined 0.80 ERA, 0.87 WHIP and .181 BAA. Cardinals 2019 Draft stats »
2. Nick Mikolajckak, RHP, Indians
The 11th-round pick saved a lot of games at Sam Houston State and he's picked up some more during his pro debut. But more impressive than his four saves is the fact that he hasn't allowed an earned run in 19 total innings, striking out 31 and walking just three while holding hitters in the AZL and NY-Penn League to a .164 BAA. Indians 2019 Draft stats »
3. Jack Ralston, RHP, Cardinals
A very effective starter for a highly ranked UCLA team, Ralston has been extremely sharp as a reliever in the NY-Penn League this summer. The right-hander, taken in the seventh round, hasn't yielded a run of any kind over 18 1/3 innings, giving up just six hits (.098 BAA) and four walks while striking out 20. Cardinals 2019 Draft stats »
4. Greg Veliz, RHP, Angels
Veliz was a two-way player to begin his Miami career, and a starter on the mound for his first two seasons (though an arm injury kept him off the field for much of his sophomore year). A move to the 'pen has been a good one and he's pitched his way to full-season ball since the Angels took him in the 15th round, posting a 2.02 ERA and .167 BAA while striking out 25 (five walks) in 21 2/3 IP. Angels 2019 Draft stats »
5. Peyton Battenfield, RHP, Astros
The ninth-rounder out of Oklahoma State is following in the footsteps of his brother Blake, currently in Double-A with the White Sox. Peyton has been very effective in the NY-Penn League, with 32 strikeouts in 30 IP while keeping hitters to a .146 BAA. Astros 2019 Draft stats »