These 5 teams could surprise in 2019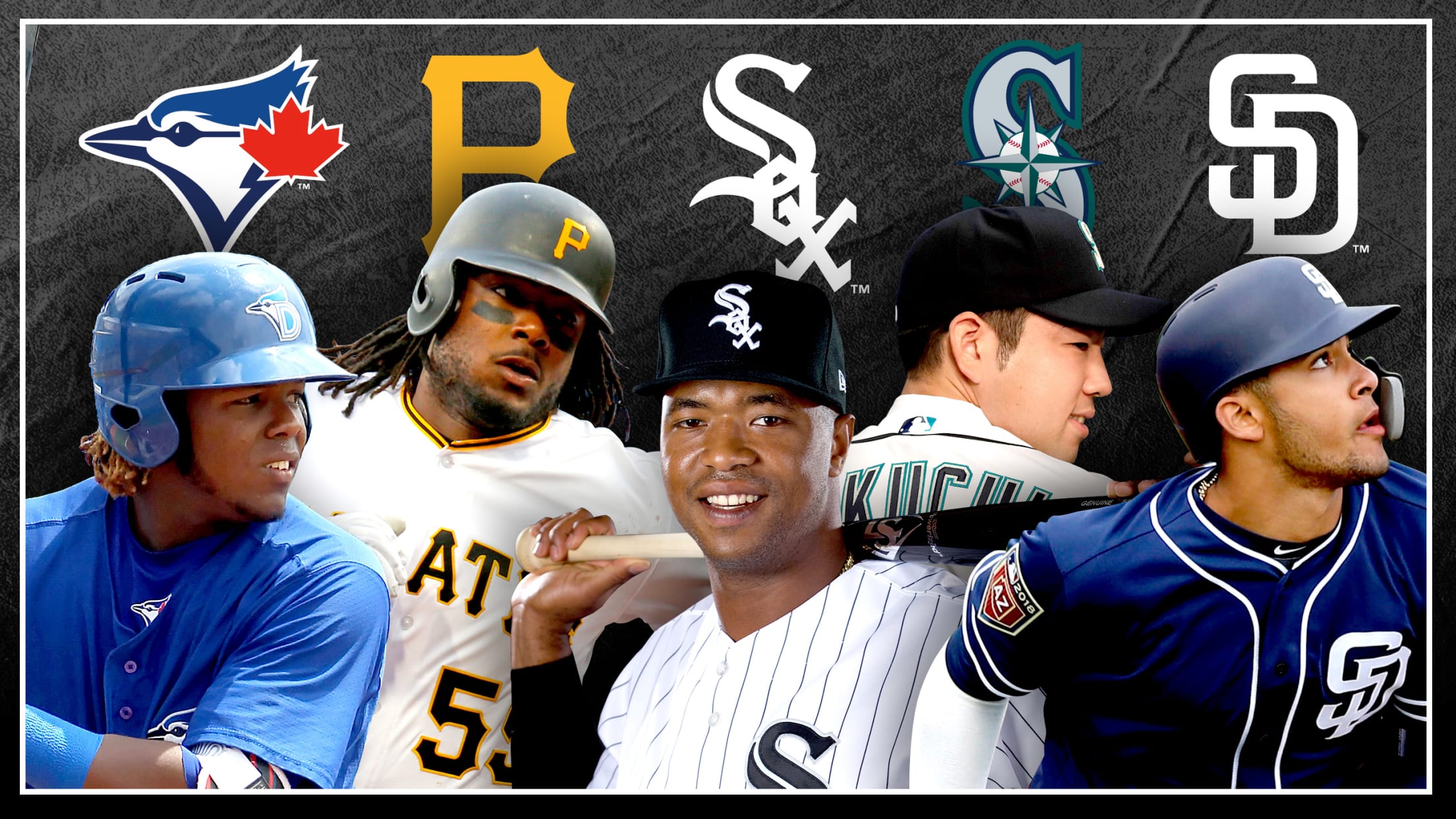 Here's what may be Major League Baseball's new normal: Four teams improved by at least 10 games in 2018 on their way to surprising postseason appearances.Or maybe it's not so surprising, since there was a similar dynamic in 2017 -- when the Twins improved by 26 games, the D-backs by
Here's what may be Major League Baseball's new normal: Four teams improved by at least 10 games in 2018 on their way to surprising postseason appearances.
Or maybe it's not so surprising, since there was a similar dynamic in 2017 -- when the Twins improved by 26 games, the D-backs by 24 and the Astros by 17. What we saw in '18 was a continuation of that kind of swing: The A's got 22 games better and the Braves won 18 more. Two other clubs -- the Rays and Brewers -- posted 10-game improvements.
So which teams could surprise us in 2019? We're bullish on the Nationals, Cardinals, Phillies and Mets to bounce back. But those four teams would hardly qualify as surprises, given how busy they've been this offseason.
Finding surprise teams is getting more and more difficult as teams get smarter and more aggressive in pushing their best prospects. Don't sleep on these five clubs:
1. White Sox
General manager Rick Hahn has done a fabulous job of accumulating so much young talent that winning seems inevitable. In that way, the White Sox remind us of where the Braves, Astros, Cubs and Royals were in recent seasons. Whether the White Sox are able to sign Manny Machado or Bryce Harper, the arrivals of outfielders Eloy Jimenez and Luis Robert, catcher Zack Collins, right-hander Dylan Cease and a long list of others should make things interesting on Chicago's South Side.
2. Pirates
Pittsburgh's rotation begins with Jameson Taillon, Chris Archer and Trevor Williams. Who has a better front three than that? The outfield is potentially -- yes, that's a big word -- as good as almost any other. To contend in a tough division, the Pirates need their best young players -- first baseman Josh Bell, third baseman Ke'Bryan Hayes and right-hander Mitch Keller -- to be productive. But there's plenty of reason for optimism.
3. Mariners
While the focus justifiably has been on the stars who have been traded, the Mariners still have the makings of a nice rotation with newly signed Japanese lefty Yusei Kikuchi joining Marco Gonzales, Mike Leake and Wade LeBlanc. With a dramatically improved farm system and young players like shortstop J.P. Crawford and outfielders Mallex Smith and Mitch Haniger getting a chance, the M's should not be dismissed.
4. Padres
Sometimes when a team has so much young talent, it's difficult to figure out where all the pieces fit in the short term. That's where the Padres -- with arguably baseball's best farm system -- are at the moment. That's not a bad place to be. So enjoy the ride, Padres fans. The kids have been coming in waves, and there are more to come -- including shortstop Fernando Tatis Jr., MLB Pipeline's No. 2 overall prospect. General manager A.J. Preller has done a phenomenal job in accumulating pitching talent. Once Joey Lucchesi, Jacob Nix, Eric Lauer, Brett Kennedy and the others settle in, the NL West will have a different look.
5. Blue Jays
No team is going to be more interesting than this one in 2019. There's MLB Pipeline's No. 1 prospect, third baseman Vladimir Guerrero Jr., who'll make his debut at some point this season -- as will infielder Bo Bichette (No. 11). The Blue Jays also boast the No. 65 overall prospect in catcher Danny Jansen. Outfielders Cavan Biggio, the son of Hall of Famer Craig Biggio, and Anthony Alford are on a similar timetable. New manager Charlie Montoyo is widely respected for his ability to aid young players in their development, and that's going to be the theme for the Blue Jays in 2019. While Toronto is going to be young, it is also going to have some of baseball's best talent, which isn't a bad combination.