5-game winning streak notable for Padres
Sound all-around play against some of the National League's best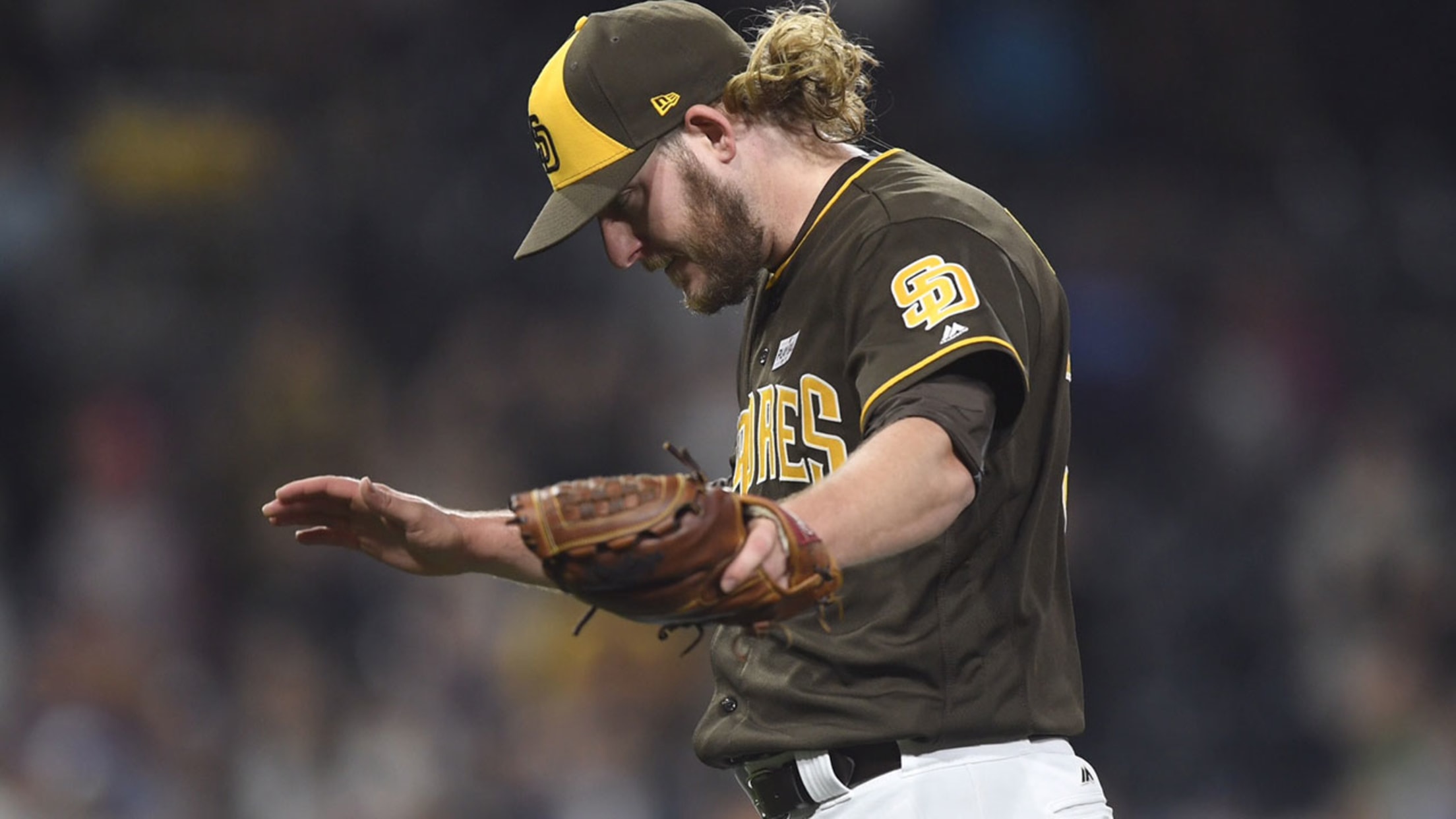 Bill Center, longtime sportswriter for U-T San Diego, is an employee of the Padres.A five-game winning streak is no small thing.The Padres' fifth straight win Friday night against the Colorado Rockies marks the first time since August of 2015 that the Padres have won five straight games. The last time
Bill Center, longtime sportswriter for U-T San Diego, is an employee of the Padres.
A five-game winning streak is no small thing.
The Padres' fifth straight win Friday night against the Colorado Rockies marks the first time since August of 2015 that the Padres have won five straight games. The last time the Padres won six in a row was June 10-17, 2013 - back when Rockies' boss Buddy Black was managing the Padres.
For those wondering, the Padres' longest winning streak ever was 14 straight games from June 18 to July 2 in 1999. The Padres have also had two 11-game winning streaks (1982 and 1998) and two 10-game winning streaks (1978, 2009).
There have been only six winning streaks of nine games or more in franchise history.
Any winning streak of five or more games is to be celebrated.
But this winning streak is all the more impressive when you look at who the Padres have beaten during the run.
It started last Sunday in Washington, D.C., against a Nationals team that has the best winning percentage in the National League and the second-best mark in the Major Leagues.
Then the Padres opened a six-game homestand by sweeping three games against the reigning World Series champion Chicago Cubs. After that, Friday's win came against a Rockies team that entered the day tied for the lead in the National League West.
"We're playing good right now," Padres manager Andy Green said after the Padres defeated the Rockies 8-5 Friday night. "I felt good about the entire team effort. And we've been playing some really good clubs."
During the winning streak, the Padres have out-scored the Nationals, Cubs and Rockies 26-13 and out-hit them 50-33. The Padres have seven homers during the streak - two each by Ryan Schimpf and Austin Hedges - and the opposition has one. The Padres have made one error over the last five games.
One streak did end Friday night. The Padres bullpen did allow a run after 18 2/3 straight scoreless innings. But Brandon Maurer picked up his fourth save in the five-game run.
NOTE WORTHY:
• 2B Yangervis Solarte's run from the No. 2 spot in the batting order continued Friday night. He was 3-for-5 with a game-winning homer in the fifth inning. It was the switch-hitters's fourth homer of the season. But it was his first since May 2. Solarte is hitting .405 (15-for-37) since moving into the second slot in the Padres' order 10 games ago on May 23. He has raised his batting average from .226 to .260.
• Rule 5 rookie Allen Córdoba reached the 100 at-bat plateau with his last at-bat Friday night. He has 31 hits for a .310 batting average. Córdoba was 3-for-4 Friday night with a triple and a double while playing left field. He scored once and drove in two runs, one with a sacrifice fly. Córdoba has hit safely in 10 of his last 12 games, going 16-for-43 (.372).
• CF Franchy Cordero has hit safely in all five of his Major League starts since being promoted from Triple-A El Paso on May 27 as an injury replacement for rookie CF Manuel Margot (calf). Friday night he got both his first Major League RBI and his first Major League stolen base. Cordero is off to a 7-for-20 start.
• C Austin Hedges hit his 10th homer of the season Friday night. That leads all Major League catchers. He has also homered in back-to-back games for the third time this season, including homering in three straight games April 20-23. Hedges is hitting .254 since starting the season 0-for-24.