Record 5 Padres starters lead NL win in '85
Hoyt named MVP of All-Star Game in Minneapolis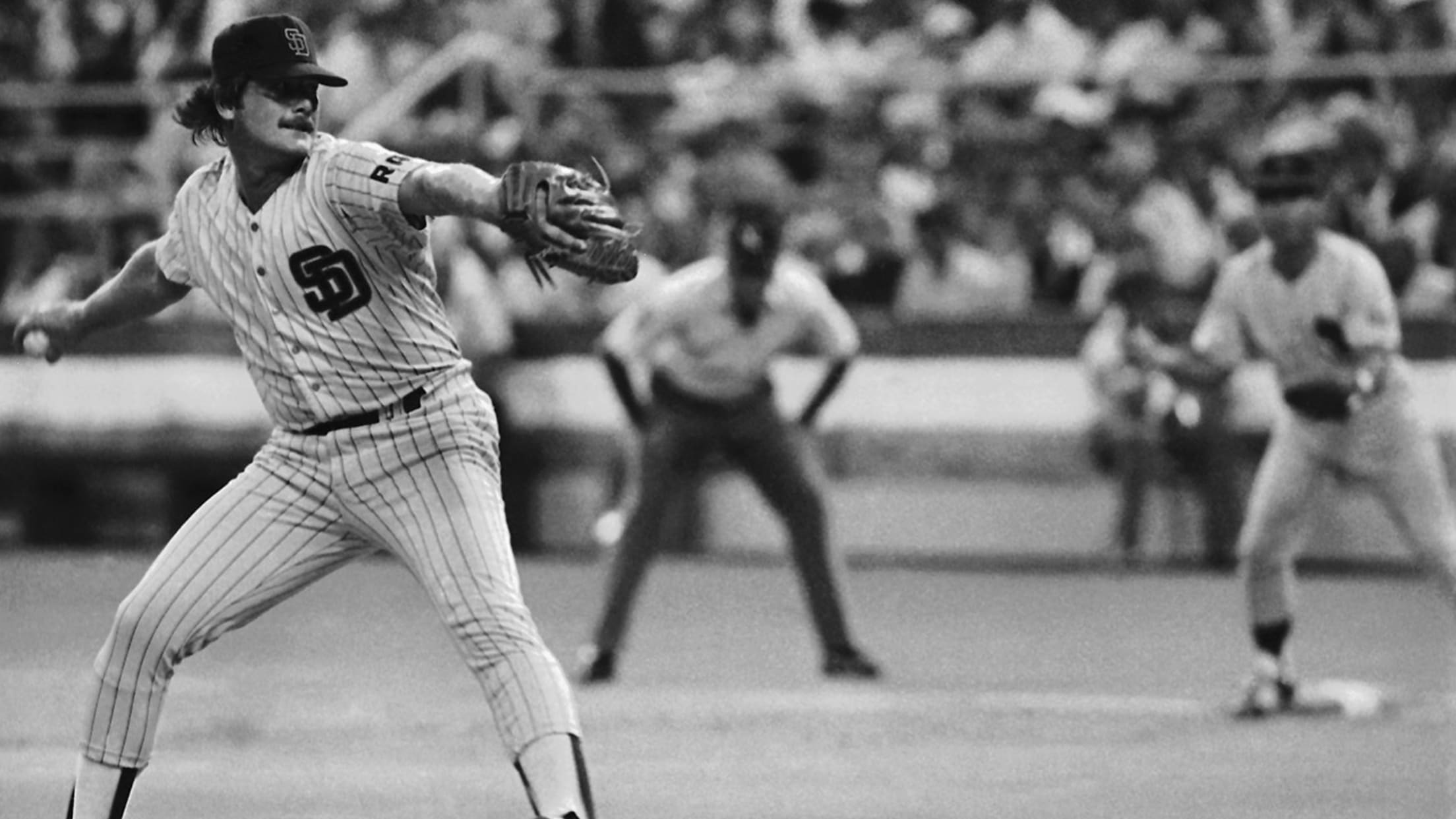 (Larry Saltzman/AP)
Bill Center, longtime sportswriter for U-T San Diego, is an employee of the Padres.Fresh off winning their first pennant in 1984 with a fast start in '85, the Padres dominated the 1985 National League All-Star team.For the only time in franchise history, four Padres -- left fielder Tony Gwynn, catcher
Bill Center, longtime sportswriter for U-T San Diego, is an employee of the Padres.
Fresh off winning their first pennant in 1984 with a fast start in '85, the Padres dominated the 1985 National League All-Star team.
For the only time in franchise history, four Padres -- left fielder Tony Gwynn, catcher Terry Kennedy, first baseman Steve Garvey and third baseman Graig Nettles -- were voted into the starting lineup, and Padres and National League manager Dick Williams selected right-hander LaMarr Hoyt to be the NL's starting pitcher.
Williams named two other Padres -- shortstop Garry Templeton and relief pitcher Goose Gossage -- to the NL squad.
Not only did all the Padres play on July 16 in Minneapolis, Minn., Hoyt was named the Most Valuable Player in the 6-1 win, in his first and only All-Star appearance.
Choosing Hoyt as the starting pitcher over Joaquin Andujar of the St. Louis Cardinals created a controversy. Hoyt was 12-4 for the Padres at the All-Star break with a 2.93 ERA in 19 starts. Andujar was 15-4 with a 2.37 ERA in 20 starts. When Williams picked Hoyt to start, Andujar refused to attend the All-Star Game.
"I think the game will go on without him," Williams said of Andujar's decision. "We beat him in St. Louis the other day. I'm glad he showed up for that game."
Hoyt allowed one unearned run on two hits over three innings. Four ensuing NL pitchers allowed no runs on only three hits over six innings. And, like Williams noted after the game, the NL didn't even use Dwight Gooden of the Mets.
Gossage closed out the win, striking out two in a scoreless ninth. Gwynn was 0-for-1. Garvey was 1-for-3 with an RBI. Kennedy was 1-for-2 with an RBI. Nettles was 0-for-2. Templeton singled as a pinch-hitter.
Kennedy and Garvey drove home the NL's first two runs -- the only runs needed -- with a pair of two-out singles.
The American League did strike first with a run off Hoyt in the bottom of the first. New York Yankees center fielder Rickey Henderson led off with a single, stole second, advanced to third when Kennedy threw the ball into center and scored on a sacrifice fly by Kansas City third baseman George Brett.
Kennedy made up for the error as the NL tied the game in the top of the second off AL starter Jack Morris of the Detroit Tigers.
New York Mets right fielder Darryl Strawberry singled with one out, stole second and scored on Kennedy's sharp ground ball single to center.
Garvey then had the hit that put the NL ahead to stay in the third. Cardinals second baseman Tommy Herr doubled with two outs and Garvey followed with a run-scoring, line-drive single to center.
The NL added two runs in the fifth and a final two runs in the ninth.
In the fifth, Strawberry was hit by a pitch from Cleveland's Bert Blyleven with two outs and advanced to third on a ground-rule double by Montreal third baseman Tim Wallach. Philadelphia catcher Ozzie Virgil then grounded a single to left, driving in both Strawberry and Wallach.
Cardinals center fielder Willie McGee hit a two-run ground-rule double in the ninth off Detroit's Willie Hernandez after Tigers teammate Dan Petry had loaded the bases with three walks.
Nolan Ryan of the Astros followed Hoyt and pitched three scoreless innings, allowing two hits and two walks with two strikeouts. The Dodgers' Fernando Valenzuela, Jeff Reardon and Gossage all worked a scoreless inning to close out the win.
The win was the National League's second straight and 21st in 23 years.