Reds' 5 questions heading into 2019 season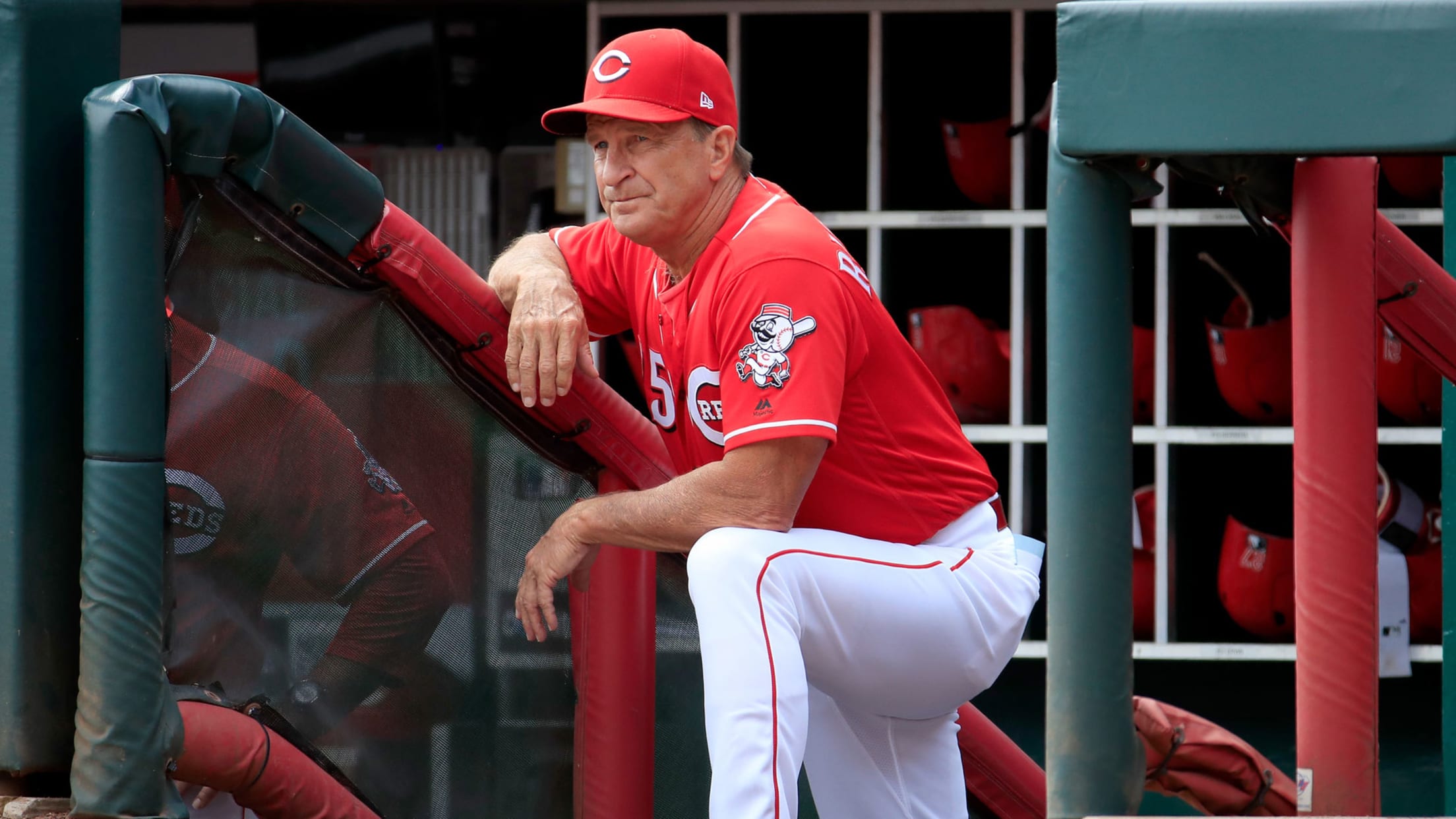 CINCINNATI -- The Reds thought that 2018 would be the season they would emerge from rebuilding and be closer to contending. Instead, they produced a record of 67-95, a slight step back from 94-loss campaigns they had in both 2016 and '17.A 3-15 start to the season cost manager Bryan
CINCINNATI -- The Reds thought that 2018 would be the season they would emerge from rebuilding and be closer to contending. Instead, they produced a record of 67-95, a slight step back from 94-loss campaigns they had in both 2016 and '17.
A 3-15 start to the season cost manager Bryan Price his job. Interim manager Jim Riggleman took over on April 19 and the team showed improvement. From May until August, Cincinnati was among the best performers in the National League. But the club faded in August and continued to slide down the stretch.
"We wanted to take more of a step forward than we did," Reds president of baseball operations Dick Williams said. "We certainly saw, for extended periods of time, the capabilities are there. That only goes so far. This is a six-month season, we need to put it together over the course of six months. We're going to take a hard look at how we get there, how do we get closer next year to where we need to get."
As the Reds head into the offseason, here are five questions they face for next year:
Who will be the manager?
Riggleman is scheduled to interview for the permanent manager's job on Monday after having the opportunity for five months to make his case as the interim skipper. He showed a closer attention to detail and made more aggressive moves in efforts to win games. He had a .500 record through his first 90 games, but after he finished with a 64-80 record, was it enough for him to earn the permanent job? Former Red Sox manager and 2013 World Series winner John Farrell -- now a Reds scout -- is also a top contender for the job. Coaches Pat Kelly, Billy Hatcher and Freddie Benavides have already interviewed. The external candidates are unknown, so far. Williams hopes to have the process wrapped by the end of October.
Can the Reds improve their starting pitching?
Williams said the Reds are in a position to spend significantly more money this winter on starting pitching -- with acquisitions being possible either via free agents or trades. Cincinnati's rotation ranked near the bottom of the NL in ERA and only Luis Castillo and likely Anthony DeSclafani appear to be locked in for 2019.
Matt Harvey will be a free agent and will get consideration after he pitched well for Cincinnati after he was acquired from the Mets in May. But this is a chance for Williams and general manager Nick Krall to think even bigger. Despite a less-than-robust market this winter, it might be tough for the Reds to outbid bigger market clubs for headlining free agents Dallas Keuchel, Patrick Corbin or Clayton Kershaw should he opt out of his deal with the Dodgers. Many others will be available, including Giovany Gonzalez, Adam Wainwright, Lance Lynn and Wade Miley.
Will Billy Hamilton be moved?
The Reds explored trading center fielder Hamilton last winter only to hang on to him and watch him have another disappointing year at the plate. Hamilton, who batted ninth most of the season, still has major value as a premier defensive player, however. But how much is that worth to the Reds and other clubs? He is third-year arbitration eligible this winter and a year away from being a free agent. There will likely be trade speculation once again.
When will Nick Senzel be ready?
If the Reds were to move on from Hamilton, one potential replacement could be Senzel. The No. 1 prospect in the organization and No. 4 overall, according to MLB Pipeline, Senzel is currently at instructional league learning left field, and his athletic ability would likely enable him to play center field. Senzel was drafted second overall in 2016 as a third baseman, played shortstop in Spring Training and second base for Triple-A Louisville during the season. His 2018 progress was cut short by right index finger surgery and he also missed nearly a month in May because of a bout with vertigo. The club remains confident that Senzel can be in the big leagues next year, and his playing in the outfield could open more options.
Will Scooter Gennett get a multi-year contract?
Back in mid-July, Gennett revealed to MLB.com that preliminary overtures were made by the club to sign the second baseman to a multi-year contract. There has been no news or movement on a deal since, however. Gennett, who is arbitration-eligible for the third time this winter, has put together back-to-back big offensive seasons and became a first-time All-Star in 2018. The 28-year-old has also established himself as a team and clubhouse leader. After Gennett made $5.7 million this season, what would it take for he and the Reds to extend for beyond 2019? If there is no deal made, would the club try to move him and install Senzel at second base?
Add it all up and another intriguing offseason is underway for the Reds.