The latest Pollock free-agent rumors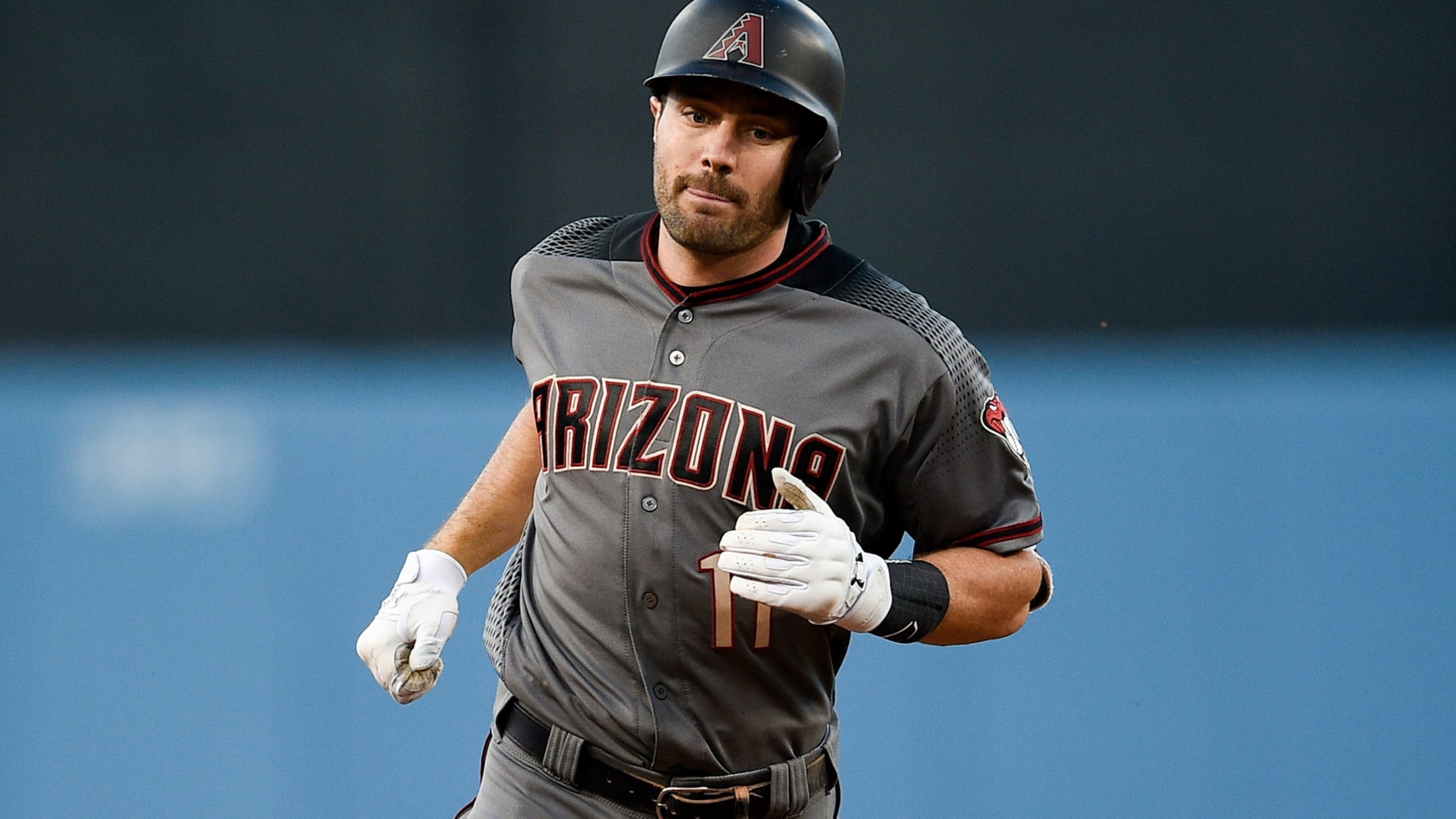 A.J. Pollock has missed a considerable amount of time with injuries during his career, but he offers a well-rounded skill set and is sure to be a top free-agent target for clubs in need of outfield help this offseason.Below you will find a list of the latest news and rumors
A.J. Pollock has missed a considerable amount of time with injuries during his career, but he offers a well-rounded skill set and is sure to be a top free-agent target for clubs in need of outfield help this offseason.
Below you will find a list of the latest news and rumors surrounding the veteran center fielder.
Pollock, Dodgers reportedly have agreement
Jan. 24: The Dodgers appear to have added a premier outfielder to their two-time defending National League champion roster, as MLB Network insider Ken Rosenthal reports that Los Angeles has reached an agreement with free-agent center fielder A.J. Pollock.

Pollock's deal is worth five years and $60 million, per Rosenthal, but he could earn an opt-out after Year 3 if he reaches a minimum number of plate appearances. Pollock will earn $55 million if he plays four years with the Dodgers, and $60 million if exercises a fifth-year player option. The club has not confirmed the report, and the deal is pending a physical.
Pollock, 31, was seen as the top center fielder available on this offseason's free-agent market after seven seasons with the D-backs, the Dodgers' NL West rival. He gives Los Angeles a right-handed bat and further flexibility in the field, as his installment in center would allow Enrique Hernández and Chris Taylor to roam around the infield more as utility players, and also allow Cody Bellinger to man first base more often. The Dodgers could also be a good fit for Pollock, as their impressive depth would help them sustain a disabled list stint if Pollock's injury history pops up again. Pollock is a talented two-way player, but he's logged a 500-plate appearance season just once in his career.
The Dodgers' Opening Day starting outfield could now feature Joc Pederson in left field, Pollock in center and some combination of Hernandez, Taylor or Bellinger in right. Many believe Los Angeles could still be in the mix for superstar free-agent right fielder Bryce Harper, but the Dodgers are not considered a front-runner in the Harper sweepstakes. Pollock's signing could put Los Angeles further out of that mix.
Pollock has logged more plate appearances (171) at Dodger Stadium than any other road ballpark in his career, but he has hit just .220/.269/.384 with six home runs in Chavez Ravine.
How Markakis' reunion with Braves impacts Pollock
Jan. 22: The Braves have addressed their corner outfield vacancy, re-signing veteran Nick Markakis to a one-year deal for $4 million with a club option for $6 million in 2020. The contract guarantees Markakis $6 million, according to MLB Network insider Ken Rosenthal.
Deal includes $4M salary for 2019 and $6M club option or $2M buyout for 2020. $6M guarantee. https://t.co/6lUkZNTYLE

— Ken Rosenthal (@Ken_Rosenthal) January 22, 2019
MLB Network insider Jon Heyman recently had reported that a Markakis reunion looked like a "logical" possibility. The 35-year-old Markakis was a first-time All-Star for the Braves last season and finished the year hitting .297/.366/.440 with 14 home runs for the NL East champs.
Atlanta also had been linked to free agent A.J. Pollock, who likely would have shifted from center field to right with defensive star Ender Inciarte settled into the middle spot for the Braves. Markakis' return obviously takes away another suitor for Pollock, who might have been too expensive for the Braves all along, anyway. The 31-year-old reportedly had been seeking a deal along the lines of what Lorenzo Cain landed from the Brewers last year ($80 million over five years), although it's unknown whether Pollock's asking price has dropped in this slow market -- and if so, by how much.
Other clubs that have been connected to Pollock lately include the Dodgers, Giants, White Sox and Phillies, although the latter two teams are very much in play for either/both Bryce Harper and/or Manny Machado and may prefer to see what happens on that front before turning their attention to Pollock.
Dodgers showing interest in Pollock
Jan. 20: Although the Dodgers still have a surplus of outfielders after trading Yasiel Puig and Matt Kemp to the Reds in December, there is "increasing chatter" about Los Angeles' interest in free-agent center fielder A.J. Pollock, according to MLB Network insider Ken Rosenthal.
Pollock would solve the Dodgers' need for a right-handed bat and give the team even more flexibility in the field, allowing Enrique Hernández, Chris Taylor and Cody Bellinger to be used in the infield more often, if needed. As Rosenthal points out, L.A. also would be a good fit for the injury-prone Pollock, as the club could withstand any absences more easily than most teams due to its depth.
Wrote this in December: "Pollock has not played more than 113 games in a season since 2015, but #Dodgers – due to their depth and versatility – could withstand any absences more easily than most clubs." Similar to the approach they take with Rich Hill. https://t.co/WXrLhMWpFS $ https://t.co/lQ43rtlbTI

— Ken Rosenthal (@Ken_Rosenthal) January 19, 2019
In his lone All-Star season (2015), Pollock played 157 games and hit .315 with 20 homers, 39 steals and a 131 wRC+. But he has played no more than 113 games in any of the past three seasons and posted an overall 105 wRC+ in that span.
As for his glove, Pollock earns the designation of best ouftield defense among remaining free agents, as MLB.com's Andrew Simon explains in a look at the best skills among players still on the open market. That could make him an option to handle center field regularly -- but not necessarily exclusively -- for the Dodgers.
"Given that Pollock recently turned 31 and has a rather extensive injury history, teams might be somewhat skeptical of his ability to continue chasing down fly balls in the years to come," Simon writes. "But there's no doubt that his track record in that area is strong. Despite all of his missed time, Pollock is tied for 14th among MLB outfielders with plus-51 DRS since 2013. Just last year he was plus-6 in both DRS and Statcast™'s range-based Outs Above Average metric."
Do the Mets need either Harper or Pollock to avoid slipping in the NL East?
Jan. 19: The Mets have been among the busiest teams in the Majors this offseason, making big moves under new general manager Brodie Van Wagenen that include a trade for Robinson Canó and Edwin Díaz from the Mariners, as well as landing free agents Jeurys Familia, Wilson Ramos and Jed Lowrie. But will it be enough to avoid taking a step back in the National League East next season?
SNY's Matthew Cerrone asks whether this could be the case given what the Braves, Nationals and Phillies are reportedly trying to do to improve their rosters. He argues that New York needs to sign either Bryce Harper or A.J. Pollock in the outfield, not only for the obvious advantages to the Mets, but also to keep those players away from division rivals.
"The Phillies are projected to have the fourth-best lineup in the division," Cerrone notes. "By adding Harper or Manny Machado, they slip just pass the Mets. The bulk of reporting indicates they will eventually sign one or the other and could possibly sign both, which, if that happens, puts their projection atop the entire division.
"Similarly, if the Braves then add Pollock -- and a mid-rotation starter, which they're in the market to acquire -- they, too, move past the Mets, who drop from second to fourth."
Will the Mets surprise the baseball world and end up landing Harper, who along with Machado is the most coveted free agent on the market? Could New York be a "mystery team" for the superstar slugger? It remains to be seen, but the shakeup of power in the NL East would be seismic if that were to happen.
Is Pollock the best remaining free agent not named Harper or Machado?
Jan. 16: Despite the lack of center-field alternatives on the free-agent market, A.J. Pollock remains available with less than a month to go before pitchers and catchers are due to report to Spring Training for most teams.
Earlier this offseason, Pollock was reportedly asking for a contract similar to the five-year, $80 million deal Lorenzo Cain received from the Brewers, but teams aren't in a rush to hand out that type of deal to a 31-year-old who has proven to be injury prone and owns an unremarkable 105 wRC+ since the beginning of 2016. It's likely his market is also being hindered by the fact that clubs will need to surrender a Draft pick to sign him after he rejected a qualifying offer from the D-backs.
That doesn't mean there aren't multiple teams that could benefit from Pollock's presence, though. In a column Wednesday, MLB.com's Richard Justice ranked Pollock first among the unsigned players who aren't named Bryce Harper and Manny Machado and listed four teams that could sign him, including the Dodgers. More >
D-backs add Flores, likely closing door on Pollock reunion
Jan. 16: When the D-backs traded Paul Goldschmidt to the Cardinals in early December, many assumed the club was starting a full rebuild, but that hasn't happened. Trade talk surrounding players such as Robbie Ray, Zack Greinke, David Peralta and Nick Ahmed has quieted, and the team is hoping to contend for a postseason berth with its current core, according to Steve Gilbert of MLB.com.
With that in mind, could the club look to re-sign A.J. Pollock if he is willing to accept a shorter-term deal? It's possible, but not likely, especially after Arizona reportedly agreed to a one-year contract with Wilmer Flores on Wednesday.
Gilbert wrote last week that he thought the D-backs would either sign a center fielder or add a second baseman, allowing Ketel Marte to move to center. The Flores signing seemingly makes it possible for the Marte position switch to happen, leaving Arizona without a spot for Pollock.
The #Dbacks would use Flores at second which would allow them to move Ketel Marte to center. https://t.co/jFKUgJbnrb

— Steve Gilbert (@SteveGilbertMLB) January 16, 2019
Why Braves may be hesitant to gamble on Pollock
Jan. 15: Center fielder A.J. Pollock's market has been limited due to his lengthy injury history: Since 2016, he's only played in 237 games. Last season, he got off to a torrid start, slashing .293/.349/.620 with 11 home runs and nine steals through May 14. But that's when he fractured his thumb on a diving play, causing him to miss nearly two months. From the time he returned on July 2 through the end of the season, he hit just .236/.297/.407 with 10 homers in 73 games.
The former Gold Glove Award winner's skill set and potential are appealing, but the injury concerns surely are giving teams pause when considering him in free agency. Still, if he was amenable to a one-year deal, might the Braves fill their outfield need by signing Pollock? According to MLB.com's Mark Bowman in his most recent Inbox, it's a tough call.
"Let's just say if Pollock reaches a point where he'd be willing to accept the offer you've proposed (a one-year, $18 million to $20 million deal), the Braves would have the financial flexibility necessary to complete such a deal," Bowman writes. "But there is certainly plenty of reason to be concerned about the medical history of this outfielder, who fractured his right hand in 2014, fractured his elbow in '16, missed significant time with a groin strain in '17 and missed a portion of last year with a fractured left thumb.
"At least two of these injuries (fractured elbow and fractured thumb) were a result of aggressive plays made in the field. Still, even if you're going to say these were freak injuries that likely won't occur again, before making any kind of significant commitment for one year or more, you have to account for the mounting lingering effects."
Another reason why Atlanta might be less inclined to sign Pollock? The franchise still is dealing with the fallout from being hit hard for infractions on the international market and in the MLB Draft in late 2017, and Pollock is tied to Draft-pick compensation for declining the one-year qualifiying offer from the D-backs.
"The [Braves] likely would jump on [Pollock] at a dollar figure it deemed acceptable," MLB Network insider Ken Rosenthal writes in a story for The Athletic (subscription required). "But the pick -- which for the Braves would be their second overall choice, likely in the mid-60s -- would be part of the acquisition cost. And the Braves, because of all the young players the penalties cost them and all those they will lose in the future, value the selection more than most clubs."
The division-rival Mets had been rumored to be very interested in Pollock earlier in the offseason, but it appears unlikely he'll land in Queens unless it's on a one-year pillow contract, as SNY's Andy Martino speculates. There have been multiple other clubs linked to Pollock -- including the Dodgers, Phillies and White Sox -- but possibly due to the fact that fellow outfielder Bryce Harper hasn't yet signed, nothing has materialized to this point.
If it came down to it, would the Reds choose Keuchel or Pollock?
Jan. 13: The Reds have made it clear this offseason that upgrading their starting rotation is a priority, trading for both Tanner Roark and Alex Wood. They also have a vacancy in center field after non-tendering Billy Hamilton. So if it came down to it, would Cincinnati pursue free-agent left-hander Dallas Keuchel or free-agent center fielder A.J. Pollock?
In his latest Inbox, MLB.com's Mark Sheldon suggests Keuchel would be the choice given that he could be a "bigger difference maker in an area of weakness."
"The Reds could get by with Yasiel Puig, Scott Schebler or Nick Senzel in center field if they had to this season and have some good prospects not too far away from being ready," Sheldon notes.
Keuchel, 31, is a former American League Cy Young Award winner, though he has had up-and-down seasons since 2015, along with declining fastball velocity. Still, he is among the best in the game at producing soft contact and ground balls, skills that would play very well at the hitter-friendly Great American Ball Park.
Pollock, also 31, presents upside given the flashes of brilliance he's shown at the plate and in center field. But his injury history is long, and he's only played in 237 games since 2016. Pollock won a Gold Glove Award in his last healthy season (157 games in 2015), and last season, he was slashing .293/.349/.620 with 11 home runs and nine steals before fracturing his left thumb on a dive in center field on May 14.