Here is when all the injured Yanks are due back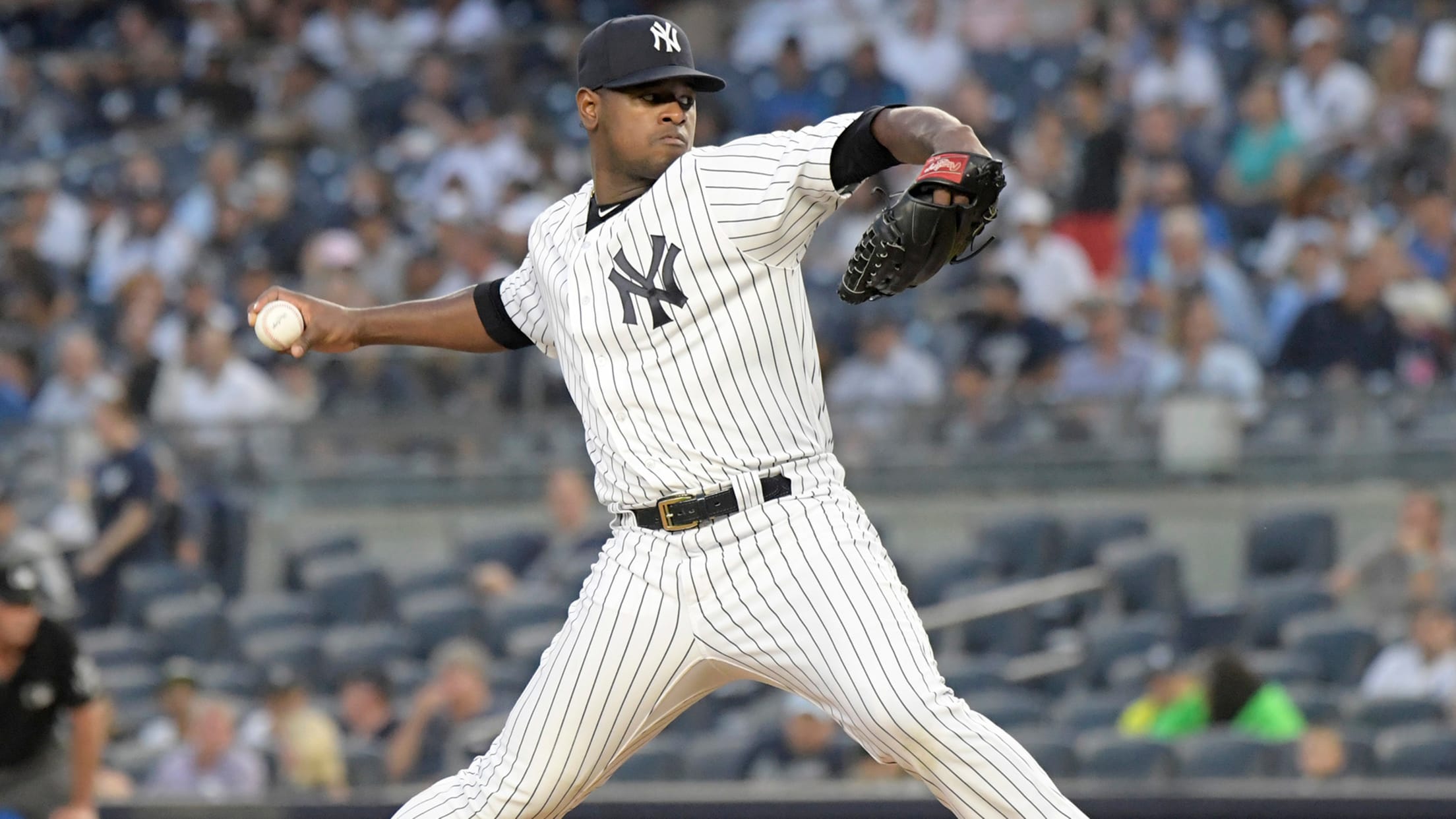 The Yankees lead the American League East despite absorbing injuries to several of their biggest stars. Some have already returned, and manager Aaron Boone's squad continues to get healthier with each passing week. Here's a rundown of Yankees on the injured list, in alphabetical order by last name, as well
The Yankees lead the American League East despite absorbing injuries to several of their biggest stars. Some have already returned, and manager Aaron Boone's squad continues to get healthier with each passing week.
Here's a rundown of Yankees on the injured list, in alphabetical order by last name, as well as estimated time frames for their returns.
Miguel Andújar, 3B
Expected return: 2020
Andujar underwent season-ending surgery on May 20 to repair a partially torn labrum in his right shoulder. Boone said that Andujar could resume baseball activities late this season and into the winter, which would allow him to be ready for Spring Training. (Updated: May 20)
Jake Barrett, RHP
Expected return: TBD
Barrett felt discomfort in his right elbow while warming up during the second game of a May 25 doubleheader in Kansas City. Barrett was diagnosed with a right flexor strain and was said to be rehabbing, but he was transferred to the 60-day injured list on June 15. (Updated: June 18)
Dellin Betances, RHP
Expected return: Second half
A right shoulder impingement sent Betances to the IL during Spring Training. Having completed several bullpen sessions at Yankee Stadium, Betances faced hitters for the first time in three months on June 5, throwing 20 pitches at the team's complex in Tampa, Fla. He was unable to throw as scheduled on June 7 due to soreness. A June 11 MRI exam showed a low-grade strain of his lat muscle, and Betances said on June 18 that he is now eyeing a second-half return. (Updated: June 18)
Greg Bird, 1B
Expected return: TBD
Bird tore the plantar fascia in his left foot and was placed on the injured list April 16. Bird has been hitting off a tee, playing catch and jogging on an anti-gravity treadmill. Bird has reported to Tampa and could begin on-field running soon. (Updated: June 5)
Jacoby Ellsbury, OF
Expected return: TBD
Ellsbury has not played in a Major League game since October 2017 due to a series of injuries, the most prominent of which was arthroscopic surgery to repair his left hip labrum last August. The Yankees are proceeding as though Ellsbury will not join them this season. (Updated: June 2)
Domingo Germán, RHP
Expected return: July
German went on the 10-day injured list June 9 with a left hip flexor strain that he said has been bothering him since a May 26 start in Kansas City. German was given a cortisone injection on June 11, and the right-hander said that he resumed playing catch on June 17. He tossed 25 pitches in the Yankee Stadium bullpen on June 21 and ran the bases on June 22, a strong indicator that the Yankees are considering bringing him back to start in one of the Subway Series games on July 2-3 at Citi Field. (Updated: June 22)
Ben Heller, RHP
Expected return: June
Heller had Tommy John surgery on his pitching elbow last April and has been steadily recovering. Heller is continuing to face hitters at the Yankees' Minor League complex as he aims to become a depth option in New York, where he has compiled a 3.00 ERA over 19 appearances in 2016 and '17. (Updated: May 22)
Jonathan Loaisiga, RHP
Expected return: July
Loaisiga was diagnosed with a right rotator cuff strain after having an MRI on May 13. The Yankees placed Loaisiga on the 60-day injured list on May 14, and Boone has said that the right-hander could potentially return as a reliever once ready. Loaisiga resumed throwing during the week of June 10. (Updated: June 18)
Cameron Maybin, OF
Expected return: July/Aug.
Maybin is headed to the injured list with a left calf strain after exiting the game on June 21. An MRI revealed a Grade 2 strain, and he is expected to miss several weeks. (Updated: June 22)
Jordan Montgomery, LHP
Expected return: TBD
Montgomery has been facing hitters at the Yankees' complex in Tampa as he recovers from Tommy John surgery. Montgomery threw 15 pitches on June 18 before cutting his session short due to discomfort. An MRI exam showed inflammation, and he is not expected to resume throwing until at least July 4. (Updated: June 20)
Luis Severino, RHP
Expected return: Second half
Initially sidelined with right rotator cuff inflammation in early March, Severino long-tossed for weeks but never felt comfortable enough to progress to a mound. An April 9 MRI revealed a Grade 2 strain of his right latissimus muscle. Severino said that he has thrown from distances as great as 105 feet, but he was shut down again temporarily during the last week of June with soreness.
Manager Aaron Boone told reporters during the London Series that Severino is "90% healed," but he won't throw again until he is at 100%, which the Yankees hope would be within another five to seven days. (Updated: June 29)
Troy Tulowitzki, SS
Expected return: TBD
Tulowitzki sustained a left calf strain on April 3, then aggravated the injury while on a Minor League rehab assignment for the same calf. Tulowitzki is no longer working out at the Yankees' complex and has returned to his Nevada home as he considers his future options. (Updated: June 18)